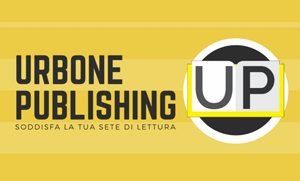 EL CACHO SACCARDI: El 'Ferro' in the soul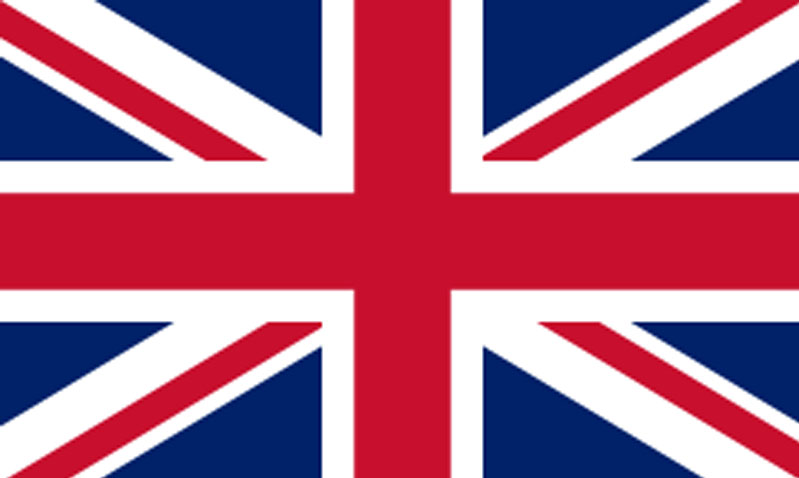 JUNE 1979
"I do not forget.
How could I? Everything I have done in my career I owe to this club, these colours, this family that took me in, helped me grow and gave me a chance when all seemed lost.
No, I don't forget that at the end of 1971 my contract ended and I had done nothing to deserve a new one.
I played as a starter when we returned to Primera in 1970, but then in the next two years I played on the bench more than on the pitch.
And when they put me on the field it was almost always a disaster.
I played full-back in those days but my massive physique didn't help me.
On the contrary.
By then all my opponents had realised that.
They would throw the ball forward, beat me at speed and then go for the cross … and often even score.
I don't forget that in 1971 I had a son born to me and the money I earned was barely enough to support him and my beloved Graciela.
I was sure they would not renew my contract. I myself would not have renewed it.
What would I have done? Who would have bought a slow, clumsy full-back who had played no more than a couple of decent games in Primera?
Go back to work in a shoe factory or a machine shop like I had done as a boy ?
I couldn't sleep at night.
Then one day the president of the team, Mr Santiago Carlos Leyden, called me.
"Cacho, as you have seen in the team you don't have many chances to play. But we know about your family situation. That is why we are renewing your contract for another year so that you can have time to decide what to do for you and your family."
I didn't want to believe it. I felt like I was going crazy with joy.
One more year.
A whole year to figure out what I could do in football or possibly out of football.
But in the meantime I would give my family a roof, clothes and food.
A few months later we changed coach.
In place of Antonio Imbelloni came Carlos Calvagnaro.
From that day on, everything changed.
He put me in jersey number '5', the jersey of the 'defensive flyer', the midfielder who protects the defence.
Within a few weeks I had become an immovable starter.
I was always in the thick of the action, I won ball after ball and then passed them on to the flanks or to our offensive midfielders.
My robust physique in that role had become an asset and my slowness a flaw that was hardly noticeable.
I even got to play for the national team!
Menotti called me as soon as he took over the Argentina national team after the 1974 World Cup.
I played three games but then came a proposal from a Spanish Liga team.
Hercules of Alicante.
It was an unmissable opportunity for me, my family and for the club, which collected a good sum for my transfer.
I spent four wonderful years there … always playing as a '5' of course!
But now it's time to go home.
The Hercules directors want me to stay here, at least another year.
But I'm almost 30 years old and it's time to go home.
Boca Juniors want me.
The offer financially is excellent.
There are players like Gatti, Pernia, Mouzo, Suné and Mastrangelo in the team and the great Juan Carlos Lorenzo wants me at all costs.
But I made a promise when I left four years ago.
That the only Argentine team I would ever play for was FERRO CARRIL OESTE.
And so I will do … even if the President of Ferro, Mr. Leyden, keeps telling me that I am crazy to refuse Boca's money!
Geronimo Saccardi returned in the summer of 1979 to Ferro.
He would return there to stay forever.
He who, born on 1st October 1949, joined Ferro Carril Oeste at the age of 13, making his debut in the first team in March 1969.
When he returned to his beloved 'Verde' (the club's predominant colour) as coach, Carlos Timoteo Griguol arrived.
The Ferro, with Griguol directing operations from the bench and Saccardi as his extension on the pitch, became one of the strongest teams in the Argentine championship within a very short time.
With Carlos Barisio in goal, a solid defence with Oscar Gerré, Juan Rocchia and Hector Cuper (yes, that's him, the future coach of Valencia and Inter) Claudio Crocco and the Uruguayan Julio Cesar Jimenez in midfield, and strikers of the calibre of Adolfino Canete, Alberto Marcico and Miguel Angel Juarez, Ferro began to fight for the top places in the league table.
Saccardi is the flag, the icon of the club.
His courage, combativeness and effectiveness are admired and respected throughout Argentina.
In a country where football is lived viscerally and where the love for one's colours comes above all other evaluations, Geronimo Saccardi is an absolute exception.
Respect for 'El Cacho' is generalised and unanimously acknowledged.
But what happens in a Boca Juniors vs Ferro goes beyond even the best form of respect for a footballer.
In what would prove to be the decisive match in the awarding of the Torneo Metropolitano title.
It is the 2nd of August 1981.
It is the third last 'fecha' of the Metropolitano championship.
Ferro Carril Oeste is the great revelation of that championship.
The fight for the title is now tight between the 'Ferroviarios' and the mighty Boca Juniors of Diego Armando Maradona and Miguel Angel Brindisi.
On that day, the game is played at the Bombonera.
The Ferro Carril has the best defence in the league. It has only conceded 16 goals so far. On this aspect, Saccardi and his teammates set the match.
Block 'Dieguito' and Brindisi and try to hurt with the lethal counter-attacks of Miguel Angel Juaréz, Claudio Crocco and Adolfino Cañete.
Between the two teams there is only a one-point difference to the advantage of Boca, who, however, have a decidedly worse calendar having to go to play in Rosario with Central and then waiting at the Bombonera for Racing, while for Ferro there are Huracan and Platense who have just reached salvation.
In short, a draw would be seen as a victory for Carlos Griguol's men.
The match is played at a very high intensity. Ferro fought on every ball and even came close to scoring, but always found 'El Loco' Gatti, who was returning that day from a long injury, in his way.
Saccardi, true to his style, took on Maradona every time 'El pibe de oro' crossed the midfield line. And after only a minute of play he makes himself 'heard' with a vigorous entrance.
After a quarter of an hour of play 'El Cacho', on his third foul on Diego, gets his yellow card.
It is no coincidence that in Spain during his time at Hercules he was nicknamed 'Mister Tarjeta' for his propensity to accumulate cards.
Iron, however, did not give in. The defence, led by Hector Cùper, held up well.
But the story of this match will be made less than three minutes into the second half.
On a cross from the left by Carlos Cordoba, Boca defender Oscar Ruggeri arrived with vehemence. It seemed the perfect ball to put the Xeneizes ahead.
But at the last moment Ruggeri was anticipated by Saccardi.
The impact is inevitable.
Ruggeri remains motionless on the ground while Saccardi immediately notices a lot of blood coming out of the area above his left ear.
But as Ruggeri comes back in a little more than a minute later, the Iron captain can be seen slipping through the locker room door. There is no movement on the bench of Griguol's men.
A good four minutes pass.
When Saccardi reappears on the pitch, he has a conspicuous bandage on his head.
There was no way to convince him to give up and return to the field.
"He had lost a lot of blood. He was struggling to stay on his feet from the blow he suffered. We gave him six stitches there in the locker room. Two minutes later he was on the pitch fighting with his usual, indomitable style,' recalls Ferro Carril doctor Dr Rottemberg.
But even courage alone is not enough. Little more than a quarter of an hour passes and after yet another ball conquered in midfield Saccardi first kneels down, draws the attention of his bench and then lies down on the ground. He is carried out with his arms with his legs no longer supporting him.
At that moment, a cry rises from the Bombonera stands, as clear as it is surprising.
"Saccardi Corazon".
It is the tribute of Argentina's hottest stadium not only to a rival deeply admired for his loyalty and courage … but to a player who twice in his career was able to turn down offers from Boca Juniors itself, in 1974 and then the year of his return to Argentina, in 1979.
In the meantime, the match seemed to be heading towards the final without a stir.
Ten minutes to go when Maradona received the ball in his own three-quarter. He skipped forward over an opponent and when a double was coming at him, with the outside of his left foot, he invented a filter pass with the tally that put el 'Mono' Perotti alone in front of Carlos Barisio. The Boca number 11's touch was perfect. Ball into the corner to sign Boca's victory.
Boca would lose their next match against Rosario Central, but Ferro Carril were unable to take full advantage, being stopped three to three by Huracan.
In the next Nacional the Ferro Carril would confirm itself as a team of great calibre and this time it would be with the 'Millionarios' of River Plate that the final of that tournament would be played, which provided for a group stage and then direct elimination from the quarter-finals onwards.
It will be two defeats, both by one goal to nil, that will condemn Ferro Carril to another second place.
But coach Griguol, one of the greatest coaches in the history of Argentinean football, would say in almost prophetic words that 'if we manage to keep the same players, the same spirit of sacrifice and the same professionalism, we can only improve further'.
In 1982 for Ferro Carril came an unforgettable triumph in the history of this club, which won its first national title by beating Quilmes in the final.
It must be remembered in all fairness that the final phase of that tournament was only played at the end of June due to the concomitance with the Malvinas/Falklands war and with the most important Argentine players engaged in Spain with the Argentine national team.
At the end of the following season, in December 1983, Geronimo Saccardi said enough.
The knee injury that had been dragging on for some time now limited his performance.
Saccardi is too honest to think of staying in his beloved Ferro Carril without being able to give 100 per cent.
The 'Ferroviarios' lose their leading man, their leader, but his values and the team structure built by Griguol remain.
In 1984 the 'Greens' won their second, and last to date, title of Argentine Champions by beating the mighty River Plate in the final.
'El Cacho' will remain several years away from football.
But in 1997 the call from the club of his heart could not go unheard.
He will sit on the bench of Ferro for two seasons, without achieving the desired results … but with his usual total commitment to his colours.
It was a heart attack while playing tennis that took him away on 4 May 2002, when Geronimo Saccardi was only 52 years old.
If there is a flag in Argentinean football, if there is someone who has put his club before everything else, including money, success and titles, it is Geronimo Saccardi.
And the people of Ferro Carril Oeste know it … they have always known it.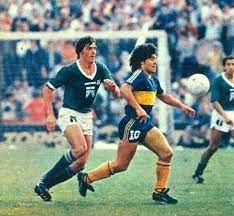 ANECDOTES AND CURIOSITIES
His interview with Grafico, the wonderful Argentine magazine, when he refused a transfer to Boca Juniors on his return from Spain, remains famous.
"I am flattered that such an important team is interested in me. But I have a house, a car and I can take my family on holiday. We are well off and have everything we need. Besides, a little extra money doesn't make a difference when you live where you grew up and are surrounded by friends.
As a child, thanks to a paternal uncle who was an Independiente fan, Geronimo also sympathised with the 'red devils' of Avellaneda.
But, as Saccardi himself recounts, 'this sympathy ended the very day I joined Ferro's youth team'.
In that winter of 1971 when Saccardi's career in Ferro seemed to have come to an end, there was even a delegation of Ferro Carril teammates who came to President Leyden to ask him to give 'Cacho' another chance.
It is his wife Graciela who recalls this anecdote: 'They all really loved him. But believe me: it was impossible not to love him. His generosity really had no limits'.
There is a beautiful anecdote told by Alejandro, Geronimo Saccardi's eldest son.
'During the return match of the 1981 Nacional final at the Monumental against River my father had several very heated confrontations with Daniel Passarella, captain and leader of the 'banda' club. Even at one point the two came to blows when my father, on a free kick for River, stepped in front of the ball to give his teammates time to prepare the barrier. Passarella stomped on my father, who reacted by grabbing the national team free kicker by the neck. A half brawl ensued, barely stopped by his teammates. The two fought at every opportunity for the rest of the match.
At the final whistle, with the defeat of Ferro thanks to a goal by Mario Kempes, my father burst into tears.
It was Passarella who approached him to console him, asking why he was in such despair.
It was then that my father explained to Passarella that a few weeks earlier his father Ottorino had died and that before he died he had promised him the championship title.
A few minutes later, while his teammates were celebrating the title, Passarella went to the locker room, hugged my father and gave him the number 6 jersey he had worn that day.
From then on, a great friendship was born between the two of them, to such an extent that with Passarella as coach of the Argentine national team, one of the first friendlies he organised was against Ferro Carril, who my father was coaching at the time'.
It is 29 November 1981.
Ferro Carril, who had already secured a place for the next round of the Nacional, await San Lorenzo de Almagro in their stadium.
For the 'Ciclon' it will be the last match in Primera. The following year, in fact, the great Boedo club will have to start again from the lower division.
The Ferro Carril is winning by three goals to one when, in the final minutes, a great and moving chorus rises from the stands of the San Lorenzo fans who, despite the relegation (the first of one of the big 6 in the history of Argentine football) continue to cheer and support their players.
'I have goose bumps,' El Cacho says at one point to his teammates, 'It's one of the most beautiful things I've ever seen in a cancha de futbol,' he adds, evidently moved.
He gathers his teammates and before even going to his own fans he takes them under the guest sector, to applaud and pay homage to the Ciclon fans … a gesture that will always be remembered with great affection by the San Lorenzo fans who from that day on will welcome 'El Cacho' Saccardi with great sportsmanship.