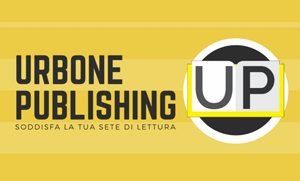 RENE' 'EL LOCO' HOUSEMAN: "Loco" yes, but with a big heart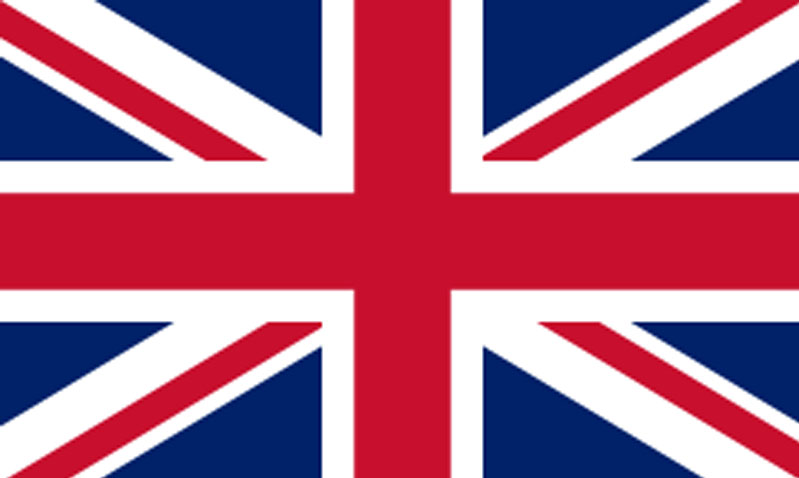 Exactly five years have passed since this marvellous 'elf', this unforgettable champion, this fragile man but with a heart as big as a mountain, decided to get out of the way.
A life always at the top and always outside the box.
With his unfailing glass of wine in his hand and one of his beloved 'Gauloises' between his lips.
Five years without you, little big man. You who knew how to have fun on the pitch and who entertained millions of fans … even those of the teams you played against.
… because with you on the pitch it was NEVER a 'normal' game.
May the earth be kind to you wonderful unforgettable 'Loco'.
Below is the piece I wrote about him for my https://www.urbone.eu/products/storie-maledette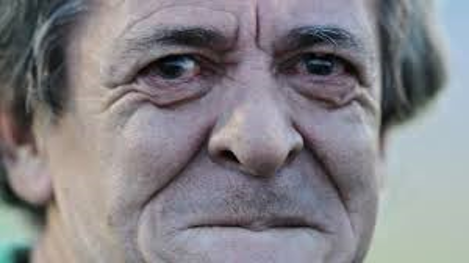 Genius and madness: how thin is the border? How many times have we asked ourselves this when talking about writers, musicians or painters? Well, this is also the recurring question when talking about 'Loco' René Houseman.
Looking at him today, he reminds us so much of another accursed genius, the great Chet Baker … Deep wrinkles furrowing his face, a thick head of hair with a perpetually rebellious topknot, the apparently tired eyes of a man of more than sixty years, but if you look deeply, you see them as alive and serene as only those who have fought and won against evil demons can be.
Even if for the past few months he has had to fight against one of those 'evils' that when they attack you are difficult to defeat.
Rene Houseman was the greatest right winger in the history of Argentine football.
Very small (165 cm) but very quick, unpredictable with his feints, his tunnels, his sudden changes of direction. He played on the right but if you put him on the other flank it made little difference in the end … he jumped you mercilessly, he churned out cross after cross for the lucky centre-forwards who played with him. And he scored a lot of goals. His statistics speak for themselves; in Huracan he played 266 games scoring 108 goals. So many pure strikers would be happy to have these numbers.
The first to really believe in him was Cesar Menotti. El Flaco has always understood a lot about football and talent, when he sees it, he recognises it. He snatched him away from Defensores de Belgrano, in the Serie B, and threw him in, at 19, in the Huracan that El Flaco was building with his idea of football, made of technique, style and courage.
When he presents him to the team, René is received with great coldness.
No wonder. He looks like a bum.
'Coach, where did you find this one? He looks like an alcoholic' someone will say to 'Flaco' Menotti.
"Guys, that guy here is the last thing we need before we become unbeatable.
A few weeks passed and Houseman became one of the pillars of that wonderful team that in 1973 won its first trophy of the professional era in the history of the 'Globo'. With him are fantastic players, such as Brindisi, Babington, Basile, Larrosa and Carrascosa. The team plays a football that has not been seen in Argentina for a long time and Houseman is the latchkey that unhinges all defences. Menotti leaves him free to move all over the attacking front. In practice he acts as second forward behind Roque Avallay, the team's 9. René impresses everyone, his assists and above all his always unpredictable plays ignite the imagination of all the fans and not only of the 'Globo'. Together with teammates Babington, Brindisi and Carrascosa he entered the 22 in the 1974 World Cup expedition to Germany, where Argentina, despite eliminating the Azzurri in the qualifiers, did not achieve what was probably in the team's potential. One of the few to be saved was Houseman, (who against Italy gave an amazing 'dollola' to our Giacinto Facchetti) who scored 3 goals in 6 games and, unlike his aforementioned colleagues, always remained in the national team's squad, becoming, with his mentor Menotti, who had become in the meantime national team selector, one of the team's cornerstones. However, his personal demon, alcohol, has already entered his life. His humble beginnings meant that René never left his neighbourhood and his childhood friends to whom, with his huge heart, he could never say no, whether by lending them money or taking part in endless gambling sprees where he invariably paid for everyone. It is even said that at a time when footballers were anything but rich, and when clubs even paid according to 'minutes' (the more you played, the more you earned), René often invented minor injuries by being substituted ten or so minutes from the end … so that other members of the team could also share something.
Huracan remained at a high level for several seasons, but even when the team began a natural downturn, there was no question of René leaving the team! In 1981, however, at the age of 28 and at the height of his football maturity, but also when his problems with alcohol were well known, an offer arrived from the Millionarios of River Plate. A much larger salary, the possibility of winning trophies, playing regularly in the Libertadores … all things that 'Loco' Houseman is not interested in at all! He plays a handful of games for River and then returns to his Huracan. But the golden days are gone. His performances decline in parallel with his ever-increasing alcohol consumption and unruly life. A few brief stints in Chile and even South Africa … but Houseman, at 31, is now an ex-footballer.
At the end of his football career, 'Loco' René does not have a single pesos left in his pocket.
From then on, his descent into the abyss is unstoppable. He ends up sleeping under bridges, begging at traffic lights … at 50 he looks 70. Fortunately, in 2006 his old friend and team-mate Carlos Babington becomes president of the Club, remembers the old Rene and reopens the doors of the Club to him, including him in the technical staff and literally taking him off the street. This time René does not let the opportunity pass him by and is reborn. Now it is easy to see him as a guest on television programmes where his honesty and candour are admired and appreciated by all. Anyone who meets him or talks to him is struck by his humanity, simplicity and humility. "It does my heart good to think that there is still someone who stops me in the street, remembers me and talks about some of my dribbles or some of my goals. After all, I only played football and never knew how to do anything else'.
ANECDOTES AND CURIOSITIES
"Only once did I play while I was really drunk. I was coming from my son's birthday party and I arrived at the pitch that I almost couldn't stand up. I don't know how many icy showers they forced me to take to try to pull myself together. Eventually they left the decision to me and I replied that I could play on one leg! I convinced them, took the field from the start, scored a goal, asked for a change and went to the locker room to sleep"
.
"I never put away a single pesos. What I had I spent, for my family, my friends or for whoever needed it. When I see the people around me happy, what do I do with the money?"
When asked what plans he has for the future, there are two classic answers from 'Loco'; the first is a pure 'broma' (a joke): "well, as you can see, I keep in shape. I'm still lean and snappy … you know, with the shortage of wings right now the Argentine national team might still need me!" The second fully sums up his character and philosophy of life: 'what will I do in the future? Hermano, I don't even know what I'm going to do when I'm done talking to you!".
Houseman has always had a great attachment to the barrio where he grew up, el Bajo Belgrano. In 1973, at the most important moment in the recent history of the 'Globo', the management decided to remove him from that miserable neighbourhood and get him away from the 'bad company' of gambling and big drinking. So they decided to put El Loco in a very prestigious flat in the heart of Parque Patricios, an upscale neighbourhood of Buenos Aires. Houseman stayed there for a good 20 days before leaving the flat and returning to his Barrio friends.
Especially at the beginning of his career, Houseman always had to put up with insults from managers and teammates who reminded him of his humble origins. 'Villero' was the most recurrent and is the derogatory term given to those born and living in shacks in the suburbs, comparable to the Brazilian favelas. When asked if this ever gave him a problem, Houseman's answer was always lapidary: "Offend me? And why ? It's the truth, so why offend me ? On the contrary, I have always been proud of it."
Houseman starred in two World Cups with the Argentine national team, the disappointing one in 1974 and the victorious one in 1978. His analysis of those two teams is merciless when surprising.
'In 1974 we were stronger. There were better players but everyone simply played for themselves, without caring about the team or their teammates. That national team should have been called 'DEPORTIVO YO' as we were so busy making ourselves look good individually. That 1978 team had less talent but thanks to the work of 'Flaco' Menotti we were finally a team and playing the football we had played with Huracan."
A person of Houseman's goodness has no grudges against anyone in the world of football, but the only one the good René just can't respect is Carlos Bilardo, the 1986 world champion coach with Argentina. "That man first killed the role of the winger and then he killed Argentine football. He won it is true, but that was not the football of this country'.
When he talks about the two strongest players of his time, he has no doubts; Miguel Angel Brindisi, his teammate at Huracan and in the national team. "He knew how to do everything. He would set up the attacking action and then you'd find him in the box to finish'. The other is Johann Cruyff 'A gazelle. Elegant, unpredictable and an absolute leader. The worse things got for his team, the more he demanded the ball and set an example for his teammates'.
Today he is one of Leo Messi's biggest supporters and admirers. It was only a few months ago that he wrote a touching and lucid open letter in which he spoke about Messi, defending him to the hilt and closing the letter with a peremptory thank you: 'Thank you Leo for being the most beautiful thing I have ever seen on a football field.
The most sensitive topic: alcohol. "I don't know when or even why I started. All I know is that I liked it and after a while things got out of control." "When I decided to stop I just stopped. 22 days in the clinic and once I got back to normal life I never touched a single 'vasito' again. And after seventeen years it's still like that.
And finally the classic question; "what would you have done if you hadn't become a footballer?"
The answer from the "Loco" is fantastic ! "Simple. I would have spent my time "mirar minas" ! (looking at young and beautiful girls)
This, gentlemen, is the 'Loco Houseman'.
In the four short films attached; His goal against Italy in the 1974 World Cup, two goals against River including one scored while he was completely drunk, some of his most beautiful plays and finally a recent report on him and his personal history.