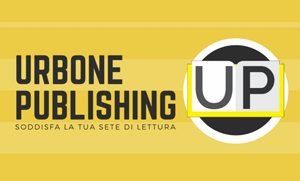 KEVIN KEEGAN: Loved everywhere, forgotten in Liverpool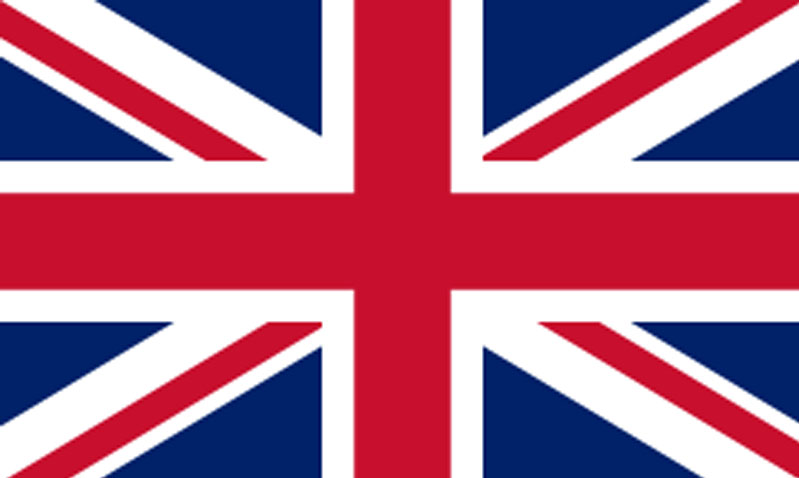 «I called Bill the same evening. I was with Reuben. We were at Scunthorpe. We had just seen the home team beat Workington four goals to nil.
Our chief scout, Geoff Twentyman had been telling us for a few weeks about a lad playing in Scunthorpe.
"I don't think there is a stronger player than him outside the First Division. You go and watch him and it will take you ninety minutes to think the same way."
That's what the good Geoff used to tell us every other day.
So Reuben and I took the car and drove those 120 miles between Liverpool and this Yorkshire town.
It was the best two-hour drive in the recent history of Liverpool Football Club.
What we witnessed that night left us speechless.
Twentyman had not exaggerated at all.
Quite the contrary.
That elf with the number 7 was a force of nature.
Fast, generous, stubborn.
He didn't have an exaggerated technique … but there was no way you could take the ball away from him!
Every ball was a matter of life and death for him.
He was barely more than 170 centimetres tall, but he jumped like a cricket and took it with his head against opponents who were a foot taller than him.
He played on the right wing but confined to that area he looked caged.
He was all over the place. In his twenties, it was all right to be a bit of an anarchist, that certainly wouldn't have been a problem.
He had the courage of a lion and was not afraid of physical confrontation.
But what impressed us most was his fighting spirit and physical endurance.
With less than two minutes to go in a game that his team was winning four goals to nil, we saw him chase an opponent for a good thirty metres … before launching himself into a sliding tackle and sending the ball into a lateral foul.
We didn't wait for the end of the game.
We went into the pub and I phoned Bill.
"Bill we saw that boy in action, the one Twentyman was telling wonders about. Bill, we've got to buy him. Right away. Tonight if possible."
Bill's reply was just four words.
"What I wanted to hear."
When Kevin Keegan first arrives at Anfield Bill Shankly personally accompanies him first to the ritual medicals and then to his office for the contract signing.
"I can give you £45 a week son" Shankly exclaims.
Kevin Keegan looks at the contract.
Shankly immediately realises that the boy is not satisfied.
"Something wrong son?" the Reds Manager asks politely.
"There … you see sir, I don't want to appear rude or selfish to you but … my father is always telling me that I have to try and improve myself, all the time and whenever I can," Keegan admits hesitantly.
"I get 35 at Scunthorpe and sir … here I thought I was earning a bit more," adds an increasingly embarrassed Keegan.
"What was your father's trade son?" asks Shankly.
"He used to be a miner. But he can't work anymore because of chronic bronchitis. You know how it is … the dust …" explains the 20-year-old Armthorpe striker.
'You do well to listen to him son. Because your father knows the job and he knows the grind. Be proud of your father son," continues Shankly who then adds.
"I'll give you £50 a week son" is the phrase with which Bill Shankly closes the deal.
And a moment later, as Keegan is walking happily out of his study, he adds, 'Just remember one thing son, if you want to keep playing for Liverpool and their fans, don't ever ask me for a pay rise again in your life.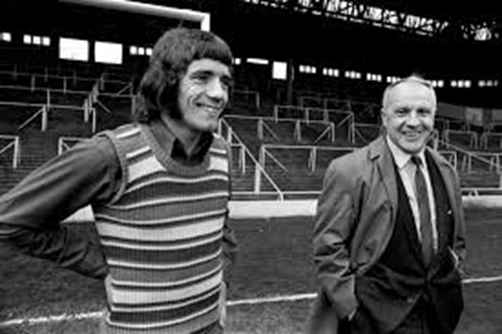 Kevin Keegan began his football career at Scunthorpe, a team in the English fourth division. He made his debut at only 17 years of age. He would not leave the team again for the next three seasons.
His name soon began to circulate among several First Division clubs including Arsenal and Birmingham.
But it was Bill Shankly's Liverpool who beat the competition to the punch by cutting a cheque for £33,000 for the 20-year-old hopeful.
The beginnings at the Reds are not easy.
As is now established practice at the club, newcomers, especially young ones, are offered a bit of a healthy apprenticeship in the Reserves team, in order to understand the mechanics of the game and gradually integrate into the first team.
Joseph Kevin Keegan is acquired as a right winger, the role in which he was usually used at Scunthorpe.
However, the interpretation of the role of the young man born in Armthorpe (a stone's throw from Doncaster) in February 1951 is decidedly 'sui generis'.
His incredible energy and enthusiasm lead him to often leave his area of competence to launch himself into the penalty area where his dry and precise shot and his skill in the aerial game make him a constant threat to opposing defences.
This, however, is not at all appreciated by reserves manager Ronnie Moran (one of the members of the famous Anfield Road 'boot room' where Shankly and his staff used to hold technical meetings).
A major conflict soon arose between Keegan and Moran … brilliantly resolved by Bill Shankly.
In a pre-season match for the Reserves team Shankly 'invited' Moran to field Keegan in attack.
Liverpool won that match by two goals to one and Kevin Keegan was the author of both Reds' goals.
… diatribe over.
Kevin Keegan is immediately attached to the first team.
A few days pass and at Melwood (Liverpool's historic training ground) the classic home match between starters and reserves is played.
Keegan, for the first time, is deployed among the starters.
In the final seven-nil scoreline four goals were scored by the young Yorkshire prodigy.
At this point all doubts are finally dispelled.
Liverpool fans will make their acquaintance with Keegan on 14 August 1971.
The first league game is being played and at Anfield Road, facing the Reds, is Nottingham Forest.
It is Keegan's official debut and his first goal in the red shirt of Shankly's men will come after twelve minutes of play.
At Liverpool Kevin Keegan would stay for six seasons before moving to Hamburg in Germany.
He would end his time at the club in the best possible way: by winning the European Cup in May 1977 by beating Borussia Monchengladbach three goals to one in the final.
Keegan would play a sumptuous game, being uncatchable for the entire ninety minutes even for a genuine mastiff like the German Bertie Vogst.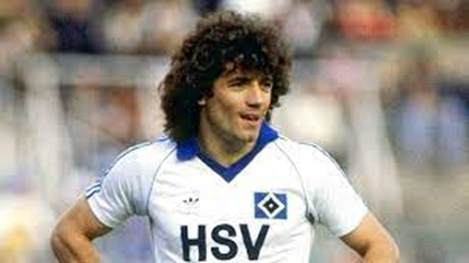 ANECDOTES AND TRIVIA
Kevin Keegan's competitiveness was proverbial. Even as a boy he excelled in virtually any sport he tried his hand at. In rugby, cricket, cross-country running and even boxing. For him, coming second was simply unacceptable.
This characteristic, however, gave him some problems as soon as he arrived at Liverpool.
In all training sessions Keegan wanted to excel.
Whether it was sprints, stretches or half-distance tests.
After some time this ended up annoying Tommy Smith, the tough Reds defender, who after Keegan's umpteenth victory during a running session addressed the young striker in no uncertain terms.
"Kid, this is a training session. It's not the fucking Olympics. Get a grip … from now on."
… Advice which, given 'Iron man' Smith's fame, Keegan admitted he immediately took at face value.
From his early days with Liverpool Keegan formed with Welsh giant John Toschack an attacking pair of absolute calibre. The chemistry between them was almost telepathic.
'The little & large' were immediately renamed, borrowing their nicknames from the famous comedy duo formed by Stan Laurel and Oliver Hardy, our Laurel and Hardy.
Toschack to back or finish at the net with his power and aerial skills and Keegan to attack the spaces with his speed and shooting ability.
Kevin Keegan's love for the Reds has never been in question.
Despite the controversy and disappointment of fans and management when he decided to leave Anfield for Hamburg.
And not even when, in the summer of 1980, when his contract with the Germans expired, Keegan hoped to make use of the clause in his contract that provided Liverpool with a preferential option in the event of Keegan's transfer, among other things being able to get him back for the same amount paid by Hamburg three years earlier.
Liverpool, however, decided not to enforce this option and so "KKK" (King Kevin Keegan) returned to England, but to the ranks of Southampton, with the fans going crazy (and incredulous!) to see the reigning "Ballon d'Or" signing for the small club in the south of England.
With Keegan at Southampton there are several great footballers of great depth, even if now in the twilight of their careers. Mick Channon, Charlie George and Alan Ball, all former England internationals. Manager Lawrie McMenemy's team plays spectacular offensive football. In the first season they finished an astonishing sixth (the best finishing position in Southampton's history up until then).
In the following season, 1981-1982, Southampton even topped the league table in February but a disastrous end to the season saw the 'Saints' finish a disappointing 7th.
For Kevin Keegan, however, it was to be his best season in terms of goals. He scored 26 goals to become First Division top scorer and was voted 'Best Player of the Season' by his peers at the end of the season.
At the end of that season is the World Cup in Spain.
Kevin Keegan is fully aware that this will be the first and last chance he will have to play in a World Cup final. In 1974 and 1978 England failed to qualify and by 1986 he had already hung up his boots.
He was, of course, included in Ron Greenwood's list of 22, but shortly before the start of the World Cup a back injury prevented him from arriving at this great event in ideal condition.
His place in the squad was taken by Trevor Francis and with England playing an excellent qualifying round Keegan suddenly became unavailable in the starting eleven.
A blank draw with the Germans came, however, and it was clear that the Englishmen lacked a goal-scorer of international stature up front.
Kevin Keegan, in secret from everyone, takes his car and races to Germany to a physiotherapist he treated at Hamburg.
He returned just in time to sit on the bench in the decisive match for qualification to the semi-finals against hosts Spain.
Halfway through the second half the score was still at zero-nil and England were desperate for qualification goals. It was at this point that Ron Greenwood sent out what were to be the two leaders of this national team at the start of the World Cup, West Ham's Trevor Brooking and Keegan himself.
Their impact in the match is remarkable.
England regained morale but needed to score two goals.
With a handful of minutes to go Bryan Robson went down the left and put in a perfect ball a couple of metres outside the small area.
Kevin Keegan takes a diving header. He hits the ball but angles his conclusion too far.
The ball ends up outside to the left of Basque goalkeeper Arconada.
It would be the last chance for the English to reopen the qualification discussion … and Kevin Keegan's last game with his national team.
By the end of that season, however, relations with the Southampton management were strained.
Keegan is now 31 years old and his ambitions do not match those of the club, already delighted to finish the league in the top half of the table.
At this point Keegan decides to make a change.
And once again, his decision will surprise everyone: his destination is Newcastle, a glorious team with a fan base that has few equals in England, but which plays in the English Second Division.
"It's the team my father used to support and he used to tell me about the exploits of Jackie Milburn and Hughie Gallagher. He dreamed of seeing me play for this team and in my heart I knew that day would come sooner or later,' the striker said shortly after signing for the Magpies.
Keegan's arrival for the Geordie people is as surprising as it is wonderful. Keegan is welcomed as a messiah in an area, Tyneside, where football is felt like nowhere else in the country.
In the first season the longed-for promotion was only just missed, but in the second, thanks in part to Keegan's 28 goals, a return to the top flight of British football finally arrived.
But for the umpteenth time Keegan will leave everyone stunned by announcing several months before the end of the season his farewell to football.
And so Newcastle will return to the First Division without their leading man, the man who had restored confidence and hope to the Geordie people after several disappointing seasons.
It will be Kevin Keegan himself who will explain years later when and why he made this decision.
It all happened during the third round of the FA CUP.
It's 6 January 1984.
Newcastle are away to Liverpool, at that Anfield Road which saw them grow and establish themselves as world-class players.
Newcastle are defending the result, still a blank net, with their teeth.
With Liverpool unbalanced forward in search of a goal comes a throw-in from the defence. Keegan 'read' that ball a moment before the opposing defenders and sprinted towards Bruce Grobbelaar's goal.
Perfect chance for someone like him and right into the goal where thousands of Newcastle fans who have been following the team away are lined up behind.
Keegan ran towards the goal but as he prepared to kick from behind Mark Lawrenson, the Irish Liverpool defender, came sliding in and took the ball away from him, preventing his team from going into the break.
"At that precise moment I realised that I had lost something in my game, in my speed. I could still do very well in the Second Division, but football at the highest level was no longer within my grasp."
Kevin Keegan would retire from football in the summer of 1984, aged just 33.
Finally, Keegan's own recollection of the man who changed his career and whom Keegan has never hidden that he was inspired by in his later coaching career: Bill Shankly.
"Shankly taught me everything I know. He was as honest, sincere and generous a man as I have ever found in my entire career. A few weeks after I had arrived at Liverpool and had yet to make my first-team debut, he told me I would become a key player for the England national team.
The following year I made my debut with England.
When he decided to retire in 1974 something inside me broke. Liverpool Football Club was no longer the club I had known and grown up in.
If Shankly had stayed I probably would never have left Anfield Road'.
… and it is indeed a pity that the wonderful people of the Reds were never able to forget him and give Kevin Keegan the love he deserves.