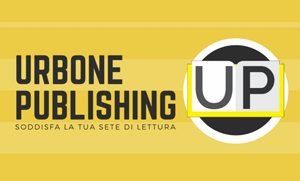 FERNANDO PEYROTEO: Before Eusebio and Ronaldo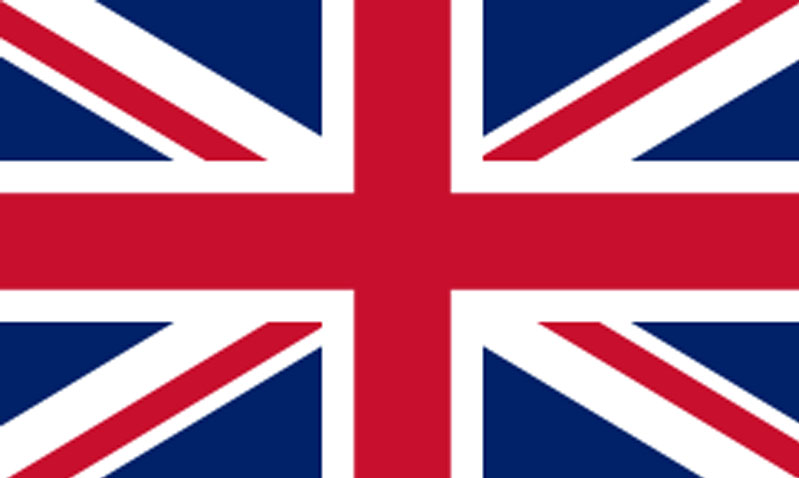 When talking about great Portuguese strikers, two names immediately come to mind.
One is obviously that of Cristiano Ronaldo, the other, for those a few years older or familiar with football history, is that of Eusebio.
Two true champions, two complete and extraordinary strikers who rightly boast of being considered among the greatest of all time.
But even for those who know football and its main protagonists, the story we are about to tell you is that of another phenomenal Portuguese striker whose existence, however, very few know or remember.
His name is Fernando Peyroteo.
Let us start with the numbers because, as often happens, they tell much more than many words.
543 goals in 334 matches.
You read that correctly, and no, it is not the opposite.
334 goals in 543 games would already be a more than respectable average and a boast for many strikers.
Except that Fernando Peyroteo really has scored 543 in 334 games.
Of these, 309 have been scored in 189 games in the Portuguese First Division, making 'El tanque' (the tank as he was nicknamed because of his devastating power) the footballer with the best goalscoring average ever in national leagues around the world.
So how is it possible that a footballer of this level and with such statistics has been practically forgotten by all but his beloved Sporting Lisbon?
Yet that is exactly what happened and the only thing we can try to do is to tell his story.
When Peyroteo arrived in Lisbon he was only 19 years old. He comes from Angola, one of the Portuguese colonies at the time.
In his country he had already made a name for himself playing football for Atletico Clube de Moçâmedes. In Lisbon, however, young Fernando does not go there to play football. He only accompanies his mother, who has health problems and has to stay in the capital for a series of visits and specialist treatment.
Welcoming them to Portugal's capital is a long-time friend, Anibal Paciencia, a former Sporting footballer.
It is he who accompanies an excited Fernando to his first training session with the capital's green-and-white team.
It is August 1937.
In the end-of-training match, Fernando Peyroteo scores three goals in quick succession to the great João Azevedo, Sporting's and the Portuguese national team's starting goalkeeper.
Joseph Szabo, Sporting's Hungarian coach, immediately realised that he had a potential star on his hands.
However obvious the boy's talent was, there was still a need to 'cleanse' him of the small defects of a football learned at a much lower level.
Peyroteo, unlike all the other aspiring footballers, was asked by Szabo to train four times a week, instead of the classic two.
Szabo starts pressing the management.
"That boy here must be put under contract with the first team as soon as possible,' the Hungarian coach declares several times.
His name, however, has already started to circulate and many are now aware of the talent of this young man who has just arrived from Angola.
And it is precisely at this time that Peyroteo will make a choice that the fans will remember in time at least as much as his goals and the trophies won thanks to his skill.
In fact, the directors of Porto presented themselves at his door and offered the boy a considerable amount of money to join the 'dragons' of Porto.
Peyroteo refused without delay at the insistence of the Porto directors, stating that in any case 'I have already signed a contract with Sporting'.
… was absolutely untrue.
Sporting was, since childhood, the team of Peyroteo's heart, 'the only one I was interested in playing for' he would always say for the rest of his career.
The contract was soon signed and although lower than the one offered by Porto, it put him at the same level as the club's most important players.
A few weeks later for Fernando Peyroteo comes the debut. For Sporting there is the derby against big city rivals Benfica and although it is only a prestigious friendly this is 'the game' for all the fans of the 'Lions of Lisbon'.
Peyroteo will score a brace in the 5-3 final.
He would never stop again.
For twelve seasons he would lead Sporting's attack, forming with Jesus Correia, Manuel Vasques, José Travassos and Albano Narciso Pereira the famous 'five violins' attack of which Peyroteo was obviously the 'Stradivarius'.
In this period came five league triumphs, four in the Portuguese Cup and six times Fernando Peyroteo won the league's top scorer trophy.
In 1949, at only 31 years of age, Fernando Peyroteo bid farewell to football.
His decision displeased and saddened all the Sporting people, but it was he, with his usual honesty, who explained why immediately after his farewell match against Atletico Madrid.
"I am no longer able to do what I used to do and I am no longer in the physical shape to be able to be as useful as I would like to our beloved Sporting. The enthusiasm when I take the field is always the same but the fatigue has become too great'.
It's 5 October 1949.
… in the previous championship, which ended in May of that year with Sporting's victory, Fernando Peyroteo had won the scorers' table with 40 goals in 23 matches …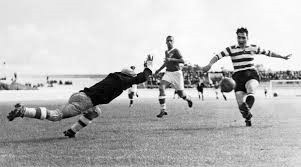 ANECDOTES AND CURIOSITIES
Already very promising as a young boy, but always with a great sense of ethics and honesty, Peyroteo decided to leave the club with which he had started to play in the youth team (Sporting Clube de Moçâmedes) due to Fernando's perceived unfair behaviour towards his older brothers.
At that point Peyroteo decided to play for Sporting's big city rivals Atlético Moçâmedes. Upon his arrival, he meets Professor Angelo Mendonca who finds him a little overweight and not exactly agile and directs him to practice gymnastics, swimming and basketball.
The progress is such that for a moment Peyroteo is not sure which activity to dedicate himself to, but his love for football ends up taking over.
After a start as a midfielder Peyroteo was soon employed as a centre forward where he began to score with impressive regularity.
Apparently, the impact with the city of Lisbon was not exactly memorable for Peyroteo. "There is too much noise and unbreathable air here. I'm going home,' he said a few days after his arrival, and it seems it was the promise of a tryout with his friend Paciencia's Sporting that dissuaded Fernando from his intentions.
While it is true that Peyroteo's incredible goalscoring average also comes from the nine goals he scored in a match against Leça, for example, or the eight he scored in a single match at Boavista, it must also be remembered that it was Benfica's great rivals that were one of his favourite 'victims'.
Against the 'Eagles' he scored a career-high 64 goals in less than 50 matches, demonstrating his devastating ability to find the opponent's goal.
Only a year before hanging up his boots, Fernando Peyroteo was able to score all four goals for Benfica in the 4-1 final, which was decisive for the fate of the championship (won on goal difference at Benfica's expense) and which many consider to be the best performance of his career.
Peyroteo's lack of popularity outside the country certainly contributed to the outbreak of World War II, which coincided with the best years of the extraordinary Angolan-born centre forward in May 1918.
His career with the national team was also heavily affected by the concomitance of the war conflict.
With Portugal, Peyroteo played a measly twenty matches and still managed to score thirteen goals.
In 1961 he was entrusted with the leadership of the Portuguese national team. The aim was to qualify for the World Cup in Chile the following summer.
It was to be one of the shortest and most unfortunate experiences in the history of Portuguese football.
In his first match came an unexpected and humiliating defeat in Luxembourg by 4 goals to 2.
Then a miracle is needed in the next one: beating England in the temple of Wembley. Instead, another defeat came (nil to two) and Peyroteo's adventure on the Portugal bench ended practically that night.
In the match against Luxembourg, however, something happened that, beyond the unexpected defeat, would mark the beginning of one of the greatest stories in Lusitanian football. In fact, that day it was Fernando Peyroteo who made Eusebio, 'the black pearl', one of the greatest strikers in the history of football, make his debut on the national team and who, in the following years, would contribute decisively to taking Portugal back to the top of world football.
Off a football pitch, life will not be particularly lucky for Fernando Peyroteo.
In addition to financial difficulties related to the bankruptcy of his sports shop in Lisbon came serious health problems.
During an 'old glories' match in Barcelona, Peyroteo suffered a serious injury. He underwent emergency surgery but on the operating table something went wrong. He contracted a bad infection that forced the doctors to amputate his leg.
On 28 November 1978, at the age of just sixty, it was a heart attack that took away one of the greatest and most unknown strikers in the history of world football.
On 3 February 2018, Sporting Lisbon's Board of Directors unanimously approved to retire the club's number 9 shirt. That number will always and only belong to FERNANDO PEYROTEO.