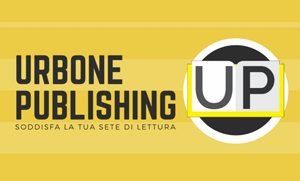 HELENO DE FREITAS: rise and fall of a football god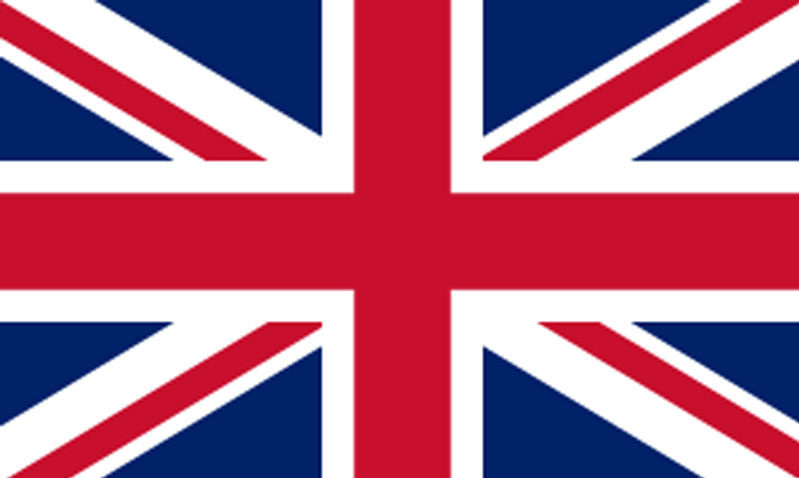 "The nurse continues undeterred to stick newspaper clippings on the walls of my room. In some there are just words while in others there are photographs.
There are men in shorts and there is almost always a football in the picture.
In many of them is my name.
Heleno de Freitas.
This morning he attached one where there is a little black boy being carried in triumph by other players.
He's crying.
I wonder why.
Everyone else is laughing and looks happy.
Above the photo is an inscription: "World Champions. At last".
Could it be because of this that last night here in the hospital there was all that noise?
People screaming with joy, dancing and singing.
Those photos and those chronicles will end up like all the others.
I'll tear them up and throw them in the bin.
I asked the nurse to put up pictures of women, maybe dancers with beautiful legs and prosperous breasts.
She laughed.
I don't understand why. What can I care about seeing men in their underwear kicking a ball?
She explains that it's what I used to do.
She also says that I was good, the best of all.
And that it wasn't just men who came to see me play.
Lots of women came too … 'because you Heleno was a handsome man'.
I don't remember anything.
That and everything else.
…but the photos with the dancers you could put up anyway…"
It's 30 June 1958.
Brazil has just won its first World Cup title.
Heleno de Freitas, one of the greatest stars in Brazilian football history, cannot even realise what has happened.
Syphilis, which struck him several years earlier, has now irreparably undermined his cognitive abilities.
He no longer has any memory of anything.
The following year, at the age of just 39, the 'Rudolph Valentino' of Brazilian football, died in a mental health clinic in Barbacena, a small town in the Brazilian state of Minas Geiras.
Heleno de Freitas's is not the classic story of the Brazilian phenomenon coming out of the misery of the 'favelas' of Rio or São Paulo or the desolation of the country's interior countryside.
Heleno de Freitas is the son of a wealthy family from São João Nepomuceno, a town in the state of Minas Geiras where his father owns a coffee plantation.
At the age of twelve, shortly after his father's death, he moved with his family to Rio de Janeiro.
The family's idea is to start the boy's studies, with a future as a lawyer. Heleno attends the Catholic boarding school Colégio São Bento and goes on to obtain a degree in Legal and Social Sciences at the Faculty of Law in Rio de Janeiro.
However, Heleno has no intention of spending his life in the courtrooms of Rio.
He loves 'living'. There is no shortage of money at home and Rio offers a boy of his age endless possibilities for fun and pleasure.
Most of Heleno's time is spent by day on the beach at Copacabana. By day with a ball between his feet in the endless local amateur tournaments and in the evenings in the nightclubs and restaurants, chasing 'pleasures' of various kinds, whether sexual, alcoholic or with the drugs he began experimenting with at a young age.
With the ball, however, he really knows his stuff.
At that time, he loves to perform on the beach, showing off his skills.
One of his favourite 'exercises' is to dribble with anything spherical he can find. His numbers with oranges are one of the main attractions.
More and more people flock to see the dark, handsome young man with delicate features in action and who is making hearts aflutter among the young girls of Rio.
The first to notice his talent are the Botafogo managers.
It is the famous Neném Prancha who brings him to the youth team of the 'Estrela Solitaria'.
In the meantime, after starting his career as a defensive midfielder, he turned into a lethal striker, but with very particular characteristics for the time. De Freitas, in fact, does not like to stay near the area but often drops back to get the ball in midfield and then starts off with the ball on the foot or in dialogue with his teammates.
He quickly became the absolute idol of the Botafogo torcida and his fame was not limited to the green rectangle.
His attractiveness, together with the popularity he has achieved, soon turns him into a real media star.
He is delighted with his new status and begins to enjoy all the opportunities that come with it.
He is the most sought-after guest at Rio's parties, his flirtations with actresses and showgirls fill the chronicles of the city's nightlife.
However, alcohol and his passion for ether, a very popular drug at the time, soon lead him to lose control.
The first to suffer are his Botafogo teammates, against whom de Freitas rails whenever the result does not live up to expectations.
His star tantrums, prima donna attitudes and mood swings are at first endured, both because of his young age and, above all, the fact that with his goals and performances, Botafogo finally returns to the top of the league.
After the four consecutive triumphs between 1932 and 1935 came seasons of lean cows, but with De Freitas at the centre of attack Botafogo returned to fight for the 'Carioca' title.
Between 1941 and 1947 Botafogo always finished in the top three but failed to win the title.
De Freitas' frustration grew.
In 1942 came one of the greatest disappointments of his football career. The world conflict that had broken out in the preceding years forced the football authorities to postpone the World Cup for which Brazil had applied by eight years.
For De Freitas it is a huge disappointment.
He is playing the best football of his career and that is the showcase he has been waiting for: to play centre forward in the Brazil that could have won the first title in its history.
That will not be the case.
Heleno continues to score avalanches of goals with Botafogo and live life to the full in the nights of Rio.
At that moment he is indisputably the strongest striker in the country.
There will never be a World Cup (FIFA will be forced to cancel the 1946 World Cup as well) to give him the longed-for celebrity, and this will remain one of Heleno's great worries.
At Botafogo, however, after yet another championship faded by the skin of their teeth, they are fed up with him. Constant quarrels with everyone, unbelievable scenes over a wrong pass and, in addition, his increasingly 'intrusive' nightlife, which will make him miss more and more training sessions ('I don't need to train. What counts I do in the game') will be Heleno's justification.
The nickname of 'Gilda', coined by the Fluminense 'torcida' to provoke him (Gilda in reference to the great Rita Hayworth and her famous performance … as attractive as he was grumpy) has now stuck to him. In 1948 comes what could be the turning point in Heleno's turbulent career: Boca Juniors from Buenos Aires make a crazy offer for Heleno.
The president of the 'Estrela Solitaria' Carlito Rocha tries to resist the Bombonera club's offer, but the sum is far too high to be refused.
Heleno moves to Argentina.
And everything, but really everything, remains as before.
On the pitch he always plays at the highest level, scores two goals on his debut against Banfield and immediately becomes an idol of the Boca people.
Off the field he became the king of Buenos Aires' nights, courted by the most beautiful women in the Argentine capital and the most sought-after man in the city's nightclubs and 'in' clubs.
However, his attitude on the pitch also remains the same. Every mistake is for Heleno a source of anger and frustration towards his unfortunate team-mate, and his furious quarrels are increasingly frequent.
In Argentina they do not have the same patience as Botafogo.
Not least because after an excellent start his performances drop in level.
Boca dumped him without too many regrets and for de Freitas a return to his homeland is in sight.
Meanwhile, the 1950 World Cup, to be played in Brazil, was approaching.
The opportunity that Heleno has been waiting for.
He would like to return to Botafogo but team-mates and management don't want to know.
… they have already given … and the idea of bringing their capricious former star back into the team doesn't appeal to anyone.
For him comes the offer from Vasco de Gama, the team where his great rival Ademir plays, with whom he has already shared the role of striker in the national team.
When he arrived at Vasco, Technical Commissioner Flavio Costa was also the Brazilian national team selector.
With two strikers of this level for Vasco came immediate triumph in the 'Carioca' championship, that of the state of Rio de Janeiro.
Ademir, with great humility, accepted to play more defensively, leaving De Freitas the role of main striker.
Heleno scores 19 goals in 24 matches.
Everything finally seems to be going well.
The World Cup is just around the corner, but at the end of a training session he has a violent argument with Costa. The reason is always the same: yet another quarrel with a team-mate guilty of not giving him the ball in the right way.
Costa comes down hard this time and De Freitas is touched in the pride.
His reaction, however, is reckless and way out of line.
He takes a gun, holds it to Costa's head and fires a shot.
Blanks.
The gun is empty.
For Costa it is the straw that breaks the camel's back.
Not only will he be released by Vasco de Gama, but for him the national team will be a chapter definitively closed.
His fame now precedes him and there is no longer anyone, in Brazil or Argentina, willing to take the risk of including Heleno in their squad.
His lifeline comes from the Colombian championship, not recognised by FIFA but nevertheless the richest in South America, financed in abundance by drug traffickers' money.
English referees, perfect organisation and footballers of the level of Alfredo Di Stefano and Adolfo Pedernera, stars of the Millionarios.
Heleno went to play with Atletico Junior de Barranquilla and for some time seemed to have regained the polish of his best years.
All ephemeral, as always.
Although the memory left in Colombia is that of a sensational footballer who, when he decided to play, was simply unstoppable.
Apparently, it was during his time in Colombia that his health problems became significantly worse.
In addition to the endless series of personal vices (tobacco, alcohol and an addiction to ether), that form of syphilis that he had already been diagnosed with in Brazil began to influence much of his behaviour.
Heleno de Freitas is increasingly out of control, on and off the field.
By the time he returns to Brazil the following year, he is a faded photocopy of the great striker his countrymen remembered from his days at Botafogo.
His farewell in football is the worst possible.
After signing with America came his debut at the Maracanà, the new temple of Brazilian football that had ended only a year earlier on the eve of the 'cursed' 1950 World Cup.
It is 4 November 1951.
That evening Heleno, against Sâo Cristovâo, would not touch the ball for a good twenty minutes. Shortly afterwards came yet another outburst of anger that would also be his last on a football pitch.
After twenty-five minutes he will be sent off. America will lose the match by three goals to one and hundreds of angry fans will be waiting for him outside the locker room at the end of the match.
Heleno de Freitas will never play an official match again.
His descent into hell will be swift.
Within a few years, syphilis will affect his cognitive abilities and memory.
"The 'cursed prince' would die at the age of 39 in a mental hospital in Barbacena, the year after Brazil's first triumph in a World Championship, in Sweden in 1958.
ANECDOTES AND CURIOSITIES
Heleno de Freitas had a son from his first marriage to Ilma. They both left Rio when he moved to Argentina to join Boca Juniors.
It was precisely during his stay in Argentina that one of the most intriguing stories linked to Heleno's playboy fame arose: that of having had an affair with Evita Peron, wife of Argentine President Juan Domingo Peron.
De Freitas has always candidly admitted this … and although there is no definitive proof, those who have known his 'talents' as a 'tombeur de femmes' have no doubt about it.
Among the relatives of De Freitas are some very important names in Brazilian sport.
First and foremost is Paulo Roberto De Freitas, better known as 'Bebeto', the world-famous volleyball coach, who is also well known here in Brazil for his time first at Parma and then on the bench of the Italian national team.
Two of Heleno's granddaughters are very well known in Brazil: Herilene and Helenize de Freitas.
The former is a great swimming champion and the latter an excellent volleyball player.
Looking a little deeper into the life of Heleno de Freitas, De Freitas' personality outside the field stands out almost starkly.
In addition to his (completed) studies as a lawyer, his interest in literature (Dostojevsky was one of his favourites) was well known, he spoke excellent French and also did well with English, and was a fine wine connoisseur.
His niece Herilene herself remembers the countless walks as a child with her uncle on Copacabana beach, always attentive and sweet and with 'the girls who ate him up with their eyes as he passed by!' Herilene recalls with amusement.
Botafogo President Carlito Rocha's decision to sell Heleno to Boca Juniors was the source of much controversy. Not only because the two were very good friends, but also because without De Freitas' goals many imagined a return to mediocrity for the 'Fogâo' … which instead in 1948 returned to triumph in the 'Carioca' championship after 13 long years of abstinence …
Regarding the episode of the quarrel with Flavio Costa that ended with a gun to his coach Heleno de Freitas' temple, he always declared that it was just a joke. The fact that he had long been out of Costa's plans both at Vasco and especially with the national team certainly does not support Heleno's claim.
The numbers of De Freitas' career speak for themselves.
244 goals in 292 league matches with club teams and an impressive 19 goals in 18 matches with the Brazilian national team, of which he was a starter between 1944 and 1948.
There is one goal by Heleno De Freitas in particular that has remained a legend … to such an extent that it might seem difficult to establish whether it is true or at least has been 'exaggerated' by the imagination of the reporter of the time … except that the 'reporter' in question is none other than Eduardo Galeano, who has few rivals when it comes to writing about football.
Botafogo is playing against Flamengo.
It is 1947.
"Heleno is with his back to the goal when he cushions a ball that has arrived from the sky with his chest. Without the ball moving a single centimetre Heleno turns and starts running towards the opponent's goal. His body arches, thus holding the ball still on his chest. There are more people between him and the Flamengo goal than in the whole of Brazil. If the ball slipped from his chest it would be inexorably lost. But this does not happen. He is now in the area and nobody can take that ball away from him without committing a foul. Heleno goes over the opponent's lines, arrives in front of the goal. His body relaxes at this point, the ball slides from his tame chest to his feet. Heleno pushes it into the net."
Finally, a phrase that will always remain in the hearts of 'Estrela Solitaria' fans.
When he signed for his beloved Rio de Janeiro club in 1939, Heleno de Freitas declared that "I don't want to be remembered as a football player … but as a Botafogo player".