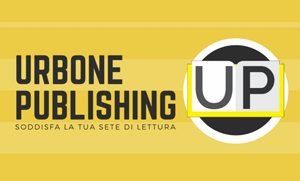 VICTOR LEGROTAGLIE: I'm not moving from here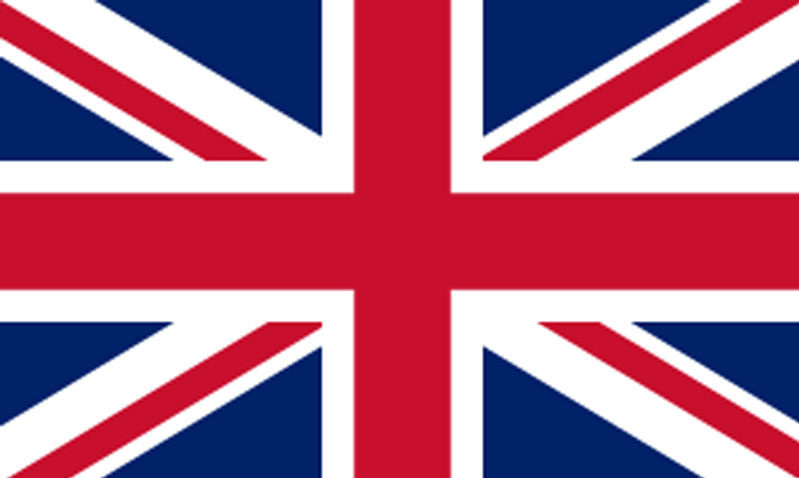 #1 Juninho Pernambucano: 77
#2 Pelé: 70
#3 Ronaldinho: 66
#3 Victor Legrotaglie: 66
#5 David Beckham: 65
#6 Diego Armando Maradona: 62
#6 Zico: 62
#8 Ronald Koeman: 60
#9 Rogerio Ceni: 59
#10 Marcelinho Carioca: 57
#10 Cristiano Ronaldo: 57
This is the ranking, updated to September 2020 (source sisal article by Leonardo Mazzeo) of the soccer players who have scored the most goals on free kicks in the history of soccer since the postwar period.
All more or less well-known names to the general public.
All except one. Who is not in the ranks but is even on the podium, behind Juninho Pernambucano and Pelé and tied with Ronaldinho.
His name is VICTOR LEGROTAGLIE.
This is his (fantastic) story.
We are in the land of soccer.
No, not where soccer was born.
We are where soccer is exactly what the great Bill Shankly said.
"Football is not a matter of life and death. Football is much more important."
This country is called Argentina.
It is no coincidence that when it comes to the 5-6 best soccer players in the history of the game (yes, game … not sport … because sport is for athletes, game is for artists) at least three of them were born in this country.
Alfredo Di Stefano, Diego Maradona and Lionel Messi.
Well in this country it happens that one day, more or less in the mid-1960s, emissaries from the great Real Madrid, the most important and winning team on the European continent, arrive.
They are waiting for the end of training, and as the players come out of the locker room they go toward this dark-haired boy, about whose magical left foot they have heard wonders even in faraway Europe.
One of them walks up to him.
"Victor, the cards are all in order. We have the agreement with your club. We are pleased to tell you that from this moment you are a Real Madrid player. Oh, I forgot, this is a present sent to you directly by Don Santiago Bernabéu, the President of Real Madrid."
It's a gold watch.
Victor, whom everyone, fans, managers and teammates call "El Maestro," looks the Real Madrid executive straight in the eye, smiles and tells him, "Thank you from the bottom of my heart. But I am fine here. Mendoza is my home and this is the only Club in which I am interested in playing" .
The managers of the big Spanish club are literally taken aback.
The silence is broken only seconds later, again by the " Master."
"Anyway thank your President for the watch. It is really very nice!"
Executives from Inter Milan, Colo Colo, Santos, Penarol … of course even those from Boca Juniors and River Plate will come looking for it. In the early 1970s even the Cosmos of Pelé, Beckenbauer and Chinaglia will try to bring "El Maestro" into their ranks.
But the answer will always be the same.
The Maestro's name is VICTOR ANTONIO LEGROTAGLIE and the team where he will play almost his entire career is called GIMNASIA Y ESGRIMA de MENDOZA.
Victor Legrotaglie's story is one, not so uncommon in those parts, of a sublime talent, of a genuine soccer genius who, to fame, suitcases of money (The Cosmos showed up just like that … with suitcases full of dollars to sign him) and international recognition, prefers not one but three or four levels down, where being in one's own environment, surrounded by friends and family and the human warmth that goes with it, counts for much more.
Many people now know the story of El "Trinche" Tomas Felipe Carlovich, which now has the outlines of legend given that there are virtually no filmed reflections of his talent but instead, in the most classic tradition of oral tales handed down from mouth to mouth, from generation to generation, from fan to fan tells us of Carlovich as one of the greatest soccer players in the history of Argentine soccer.
With Victor Legrotaglie, however, we have much more certainty.
In the meantime, a statistic, which is recognized worldwide and which in itself tells a great deal about this phenomenon that has chosen the province (and the minor leagues) as its stage.
It is the one you saw at the beginning of the piece.
But for lovers of statistics, this is not the end of the story !
The good Victor Legrotaglie has another record and here it seems there is no comparison with anyone else in the history of soccer.
12 goals scored directly from corner kicks!
In Mendoza, his city, they have been fighting for years for official recognition of this impressive record.
But who is VICTOR LEGROTAGLIE really and why did he opt for such an extreme and, especially for us today, such a crazy and anachronistic choice ?
Victor Legrotaglie was born in Las Heras, a town north of Mendoza, on May 29, 1937.
His soccer exploits as a young boy attracted the attention of all observers in the area.
Everyone in the family, except his mother, is a huge fan of Independiente Rivadavia, Gimnasia's archrival.
And it is at Independiente that Victor goes to try out as a young boy.
The management likes him, even though he is skin and bones he already has an impressive left foot.
"Okay, kid. You can stay with us. You'll start with the reserves."
No, too little for Victor.
He is not a hothead, nor is he arrogant and conceited … just that he thinks he deserves more.
All that remains is to go "to the other side," to Gimnasia.
He has no desire to go through the usual audition.
So one day he borrows his soccer bag from an older friend who plays for Gimnasia.
He is only 16 but has very clear ideas in his head.
There is a summer tournament (the Vendimia Tournament, this is 1953) and Victor shows up in the locker room before the match.
The coach, Alfredo "El Mona" Garcia, knows him well and knows how talented the boy is.
He plays dumb and sits him on the bench.
Midway through the second half, one of Gimnasia's forwards gets injured.
"El Mona" asks "pibe" Victor if he feels like getting into the game.
Young Legrotaglie's toothy smile removes all doubt.
He enters and scores two goals.
In his 17th year he will sign his first professional contract with Gimnasia Y Esgrima de Mendoza.
… without having played a single game in any youth sector … directly to the first team.
In Gimnasia Victor stayed for six seasons before moving in 1959 to Chacarita Juniors with whom he immediately won the title of National Champion of the Second Division.
But instead of staying to finally play in Primera Victor, as he would always do in later years, he decided to return to "his" Gimnasia where he was welcomed as a hero.
More years in Gimnasia alternated occasionally with a season, never more, at other clubs always in the vicinity.
In 1968, after another year this time playing in the nearby province of San Juan, in Juventud Alianza, Victor Antonio Legrotaglie returned to his Mendoza and to his Gimnasia.
He is 31 years old and declares that it is there in Gimnasia Y Esgrima that he wants to end his days as a footballer.
The sirens of the big clubs continue to flatter him but "El Maestro" has now made his decision.
He is in the midst of the people he loves and who love him unconditionally, he earns enough to provide a decent lifestyle for his family … and he always repeats that "the respect and affection I feel for myself here I would not find anywhere else in the world."
Fate, however, as it often does, intervenes in Victor's life and does so in a devastating way.
The worst for a father.
On May 19, 1969, his little Victor Omar, known to everyone as "Coco," only 5 years old, dies from a trivial fall while playing at his aunts' house.
The world collapses on Victor.
The next day he takes his car and reaches Cerro della Gloria, the mountain overlooking Mendoza within General San Martin Park.
The solution, the only one possible at that moment, is to truncate that unbearable pain by launching himself from there in his car.
Victor loses track of time in that place.
Then he decides to live.
n his Mendoza where he continues to this day, at 82 years old, to be the figurehead for every boy who comes up from the Club's youth sector.
The Club that named its stadium after him.
Mendoza was the birthplace of great players of the past such as strikers Alfredo Castillo or Pedro Waldemar Manfredini (who also played in Italy in the ranks of Roma) or midfielder Bruno Rodolfi, an Argentine national at the end of the 1930s or Hugo Cirilo Memoli or excellent young players who recently rose to prominence such as Enzo Perez or "El Pity" Martinez.
But there is no one in those parts who has any doubt whatsoever; the strongest "Mendocino" player of all time was him: VICTOR ANTONIO LEGROTAGLIE.
ANECDOTES AND TRIVIA
Even as a child Victor was an absolute talent. At every local tournament there was a line at his door to have him in their ranks. Too bad that most of the time when he showed up with his team the opponents invariably protested, "If he plays, we don't play !"
Almost always the matter was resolved by giving Victor permission to play but … forbidding him to cross the half-way line!
His first team was called "5 de octubre." They remained undefeated for more than 100 consecutive games. Victor himself recounts that even then the strongest teams in the area (Godoy Cruz in primis) would have wanted him in their youth sector but, as Legrotaglie recalls, "even then what really interested me was playing together with my friends."
Regarding "Master" Legrotaglie's impressive statistics on free kicks two rather significant episodes.
During a game against Talleres a teammate of Legrotaglie's is knocked down on the edge of the area.
The referee decrees a free kick but the defender who committed the foul insists that he committed the foul INSIDE the penalty area and therefore it is not a free kick but a penalty kick.
His teammates look at him strangely but he insists.
To him it is a penalty kick.
One of his teammates loses his temper. "But you are completely crazy !"
"No, you are the crazy ones. Against Legrotaglie better a penalty kick than a free kick from the limit. Believe me I know him well!"
The arguments end. It's free kick.
… how it ended it is useless for me to tell you right ?
In another match, against Gutierrez Sport Club, which Gimnasia is winning authoritatively, something strange happens, however.
At the "Lobo" no less than a dozen free kicks are awarded from outside the box and not one of them ends up in the goal mirror.
Everyone tries a little bit, not only Legrotaglie, but the result is always the same.
The mystery is cleared up at the end of the game.
"Los Compadres" had made a bet.
Not on who would score the goal but on who would hit the head of the photographer placed near the opponent's goal !
… who won the bet it is useless for me to tell you right ?
The aesthetic side of soccer in Argentina has almost always been of paramount importance. The creative and spectacular "play" is a fundamental ingredient of the game.
Victor Legrotaglie was an absolute symbol of this.
"It gave me more pleasure to make a "caño" (a tunnel to the opponent) than to score a goal !" has always declared "El Maestro".
For more than two years, between 1970 and 1972, Gimnasia, newly promoted to Primera, kept their field inviolate taking some great satisfactions such as beating River Plate in their own cancha or winning cleanly at home against Newell's 5 to 2 and with the same result defeating San Lorenzo de Almagro at the Old Gasometer.
In this very match it is reported that at one point the match referee, Mr. Goicoechea, takes Victor Legrotaglie aside "Victor, if you keep humiliating them like this here things are going to get bad. If they start hitting hard I'm not sure I'll be able to protect you."
Victor relays the message to his teammates.
Gimnasia continued to keep possession of the ball but no longer raged against an opponent now on the ropes.
At the end of the game, the referee approaches Legrotaglie, smiles at him, and he himself quotes the famous chorus of Gimnasia fans, "Hoy Mendoza està de fiesta, vino el Victor con su orquesta."
The most difficult moment in Victor Legrotaglie's life was undoubtedly the disappearance of his little Cocó.
The "Maestro's" only son (he also had two girls) was Gimnasia's mascot and often entered the "cancha" together with his dad and his teammates.
To remember him, in Gimnasia's stadium as mentioned named after Legrotaglie, there is a stump in memory of little Cocò, with a wonderful phrase written engraved on it "Por irse a jugar al cielo nos quedamos sin mascota. Aquí un pibe menos, allá un ángel más." (To go play in the sky we are left without our mascot. Here we have one less child, up there one more angel.").
Victor Legrotaglie's story, as mentioned at the outset, is very reminiscent of that of another Argentine soccer great who, like "El Maestro," opted for a low-profile career in lesser teams.
That of "Trinche," Tomas Felipe Carlovich.
What not many people know is that not only is there a great friendship between the two that makes it so that even today, despite the 700 kilometers between Mendoza and Rosario, "El Victor" and "El Trinche" hang out for a recurrence or a simple asado in company.
But there is more.
The two played a game together, in the same cancha and wearing the same jersey.
It was on the occasion of striker Dario Luis Felman's move from Gimnasia to Boca Juniors.
It was on April 19, 1975. El Maestro, now 38 years old and at the end of his career (he would play a few more games the following season in the Américo Tesorieri) was deployed in the middle of the field on the right center with "El Trinche" Carlovich as the classic "5," the defensive midfielder protecting the defense and first in setting up the maneuver.
The first half was a veritable "baile" for Rogelio Dominguez's poor Boca.
Carlovich and Legrotaglie are the authentic masters of the field.
They impose their cadenced rhythm, they duet as if they have been playing together forever.
In the end it will be 2 to 1 for Gimnasia and in Maestro Victor Legrotaglie's memory "the match in which I had the most fun in life. Now I know why they call Tomas Felipe Carlovich "El Rey": someone as strong as him in our parts I had never seen before."
And at every meeting the phrase of "Trinche" Carlovich to his friend Victor is always the same.
"The real "Rey" is you my friend."
NOTE: The great "Trinche" Carlovich left us in May of the nefarious 2020. You can read about him elsewhere on the site.