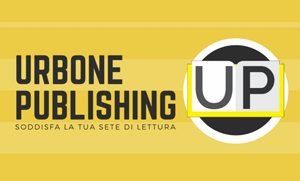 PAUL VAESSEN: from the roof of the world to oblivion and heroin.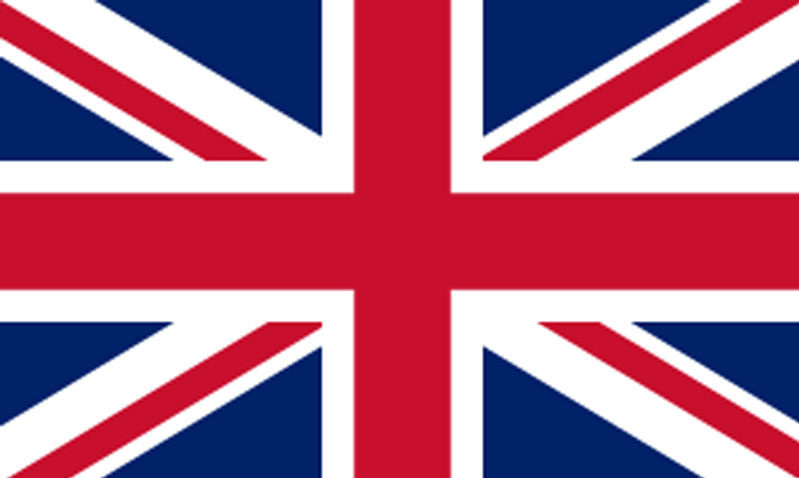 "Less than 20 minutes to the end of the match.
The result is nailed on 0-0.
And that's not enough for us.
In our den, up at Highbury, we drew 1:1.
We need a goal.
And quickly.
Juventus are a great team.
Practically 2/3 of the Italian national team that impressed everyone two years ago at the World Cup in Argentina.
Causio, Bettega, Tardelli, Scirea, Zoff, Cabrini, Gentile …
The Comunale in Turin is bedlam.
70 thousand 'Old Lady' fans in the stands with their choruses, their cheering, their choreographies.
They know that the Cup Winners' Cup final is getting closer with every passing minute.
I am sitting on the bench.
I am not yet 19 years old.
I was 16 when I made my debut with the Gunners.
It was in Leipzig, in the Uefa Cup.
A few other small cameos in the first team I have already made … against Chelsea, Norwich, Middlesbrough.
But here we are in Turin and this is JUVENTUS guys!
A few minutes ago we started to push with more intensity.
And the more our intensity rises the more Juve begin to retreat, to leave us the field.
Even in the stands the noise is less deafening.
A little fear among the 70,000 Juventus fans begins to creep in.
At the end of the day, all we need is a goal and it only takes a second to score.
I'm warming up on the sidelines with my teammates.
It's a mild evening at the end of April, but I still have my tracksuit on.
I don't have to go in anyway!
These are men's games, not for little boys like me.
I run around, do a little exercise without much conviction.
My eyes are on the field, where I'm hoping for a Liam invention or a Frankie header.
Then I hear my name called.
I must have misunderstood.
I look at my colleagues on the sidelines with me. There are two Steves, a John but only one Paul.
Paul is me.
Don Howe, our great Coach, the real mastermind of the team, bounds in.
I approach almost hesitantly.
"Come on kid, take that suit off!" he shouts at me.
Shit. He says right to me.
My legs are shaking and so are my hands.
I almost end up lying long as I clumsily try to slip out of the suit.
Don gives me a couple of terse tactical instructions, then claps me on the shoulder and says, 'Go in Paul and score the blessed goal.
I walk onto the pitch.
I feel 140,000 eyes all on me.
My teammates give me courage.
Someone smiles at me, someone looks at me a little astonished, as surprised as and more than me to see me on the pitch in such a match.
There are 13 minutes to go.
I come in for David, a midfielder, and place myself next to Frank with Alan deflecting a little to the right.
Frank is our leading striker.
He is a real leader, even if he speaks little and smiles even less.
Some say that he will soon be leaving Arsenal and that I will take his place in the centre of the attack.
But now I am on the pitch with him.
His first words surprise me: 'Vas, you stay in the area and always attack the second post. I will try to take Gentile behind me to keep him away from the area".
Frank Stapleton, absolute idol of the North Bank, centre forward of the Irish national team who sacrifices himself for the team and for me!
Well, when I wake up from this dream I'll have something big to tell my friends!
My first touch of the ball is disastrous.
My attempt at control is actually a pass to Scirea, their talented libero.
I try to make up for it by pressing him like a demon.
He dribbles past me with derisory ease, almost as if I were dog shit on the pavement.
Really not a bad start!
Here comes a long ball from behind by David.
It's exactly halfway between me and Frankie.
We are both two "target men", two first-pointers, two typical English "towers".
I'm 188 cm and it's natural for me to go and look for these balls to back a team-mate.
But it's just as natural for Frank.
We both jump on that ball and we both jump higher than Brio and arrive together on that ball … too bad there is no one behind us to pick up the pass!
Frank literally tells me off.
"Fuck boy, I told you to stay in the area!".
Well, at least I get to see the Frank Stapleton I know!
Meanwhile the minutes tick by.
Juventus are now decidedly frightened and are closing in more and more.
But scoring goals against a closing Italian defence is almost like winning the National Lottery.
Suddenly we find an opening on the left.
We've been trying for a while on that side.
After all, our two most creative players, Liam and Graham, are both left-handed.
For 88 minutes, however, the results were poor.
Now, however, we manage to serve 'Rixy' in his position, on the sideline some thirty metres from the back line.
The flank is well manned by the Bianconeri players but Rixy tries to start in progression.
The space seems too little but suddenly he finds an unexpected reference point.
There's Frank, on the touchline, backing up and triangulating with our number 11.
We all know that our curly-haired, blond left-hander only needs a few centimetres of space to put in one of his fantastic crosses.
After all, that's exactly how we won the FA CUP against Manchester United at Wembley less than a year ago, thanks to one of his 'kiss-ass' crosses, that time for Alan.
And today, as then, there are less than 120 seconds to go.
Rixy decisively aims for the goal line.
He gains half a metre on Claudio Gentile.
For Rixy, this is equivalent to a sea mile!
Less than half a metre from the goalline he manages to brush his cross.
"Boy, attack the second post!" Frank told me as soon as I entered.
And so I do.
The ball goes over the entire Juve defence.
Even Cabrini took a step towards the centre to close in on Alan.
The ball lands right on my head.
I hardly have to jump.
I'm two metres from the goal.
I put it in.
An unreal silence descends in the Comunale di Torino.
Zoff looks at his teammates, spreads his arms as if to say "Who is this? Where the fuck did he come from?"
Then he puts his hands in his hair.
He's realised it's the end for Juventus.
I run towards the bench, try to get to Don … I think.
I don't really understand anything anymore.
The teammates overwhelm me.
David and Willie, our two central defenders, come at me at the same time.
As if to say 170 kg or so in one go.
I can't even scream.
But it's not because of emotion.
It's just that they almost break through my ribcage!
We're in the Cup Winners' Cup final.
We're the first British team to beat Juventus on their home soil.
We are one step away from a European triumph.
The 'blessed goal' asked for by our great Coach was scored by me.
I am on top of the world.
Paul Vaessen will play another 20 games or so with the Gunners.
He will score a few goals, one even in a derby with Totthenam.
He will play some very good games to confirm that the 'post-Stapleton' Gunners already had it in them.
But it was against Totthenam that Hotspurs ruptured the cruciate ligament in his right knee.
Three surgeries, a painful and useless prosthesis that he will wear for 4 months, hundreds of hours of re-education.
All in vain.
In the summer of 1982, when he was not yet 22 years old, he had to give up football.
The pain, physical and moral, of someone who has had his dreams torn away from him in such a cruel way will bring him closer to the worst of companions: heroin.
Arsenal, guiltily, will dump him without any kind of support, neither moral nor financial. In a few years the life of Paul Vaessen, the new Frank Stapleton, will become identical to many other boys like him who have fallen into the spiral of drug addiction.
Heroin, prison, attempts at rehabilitation … then more heroin, prison, more attempts at rehabilitation.
A son arrived, a brief period of serenity, a physiotherapy course.
But the pain in his knee increases, now he is lame.
Heroin soothes the pain in his knee and in his heart.
In a settling of scores in that murky world he takes six stab wounds.
In the operating theatre his heart stops twice.
He is saved by a miracle.
Football has made him a cripple, he drags his leg between jobs … between holes.
He often tells of his '15 minutes of glory' but by now almost no one believes him.
He weighs just over 60 kg, he who is almost 190 cm.
He is not yet 40 when on a hot August day his lifeless body is found in a small flat in Bristol.
It was an overdose that cut him down.
For days he had had one more terror to contend with; the possibility of having his leg amputated. A delicate and expensive operation is needed to avoid it.
It is a Wednesday.
His mother desperately tries to track him down in the hours before.
The day before, confirmation arrived that the funds for the operation would arrive.
Too late.
The night in Turin, 'his' night, is much more than 20 years away.
It feels like another life, worse … it feels like someone else's life.
Yes, you can climb to the roof of the world … but falling from up there kills you.
Rest in peace Paul.
Taken from http://www.urbone.eu/obchod/storie-maledette