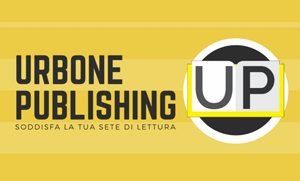 Gerd Muller: from the top to depression and alcoholism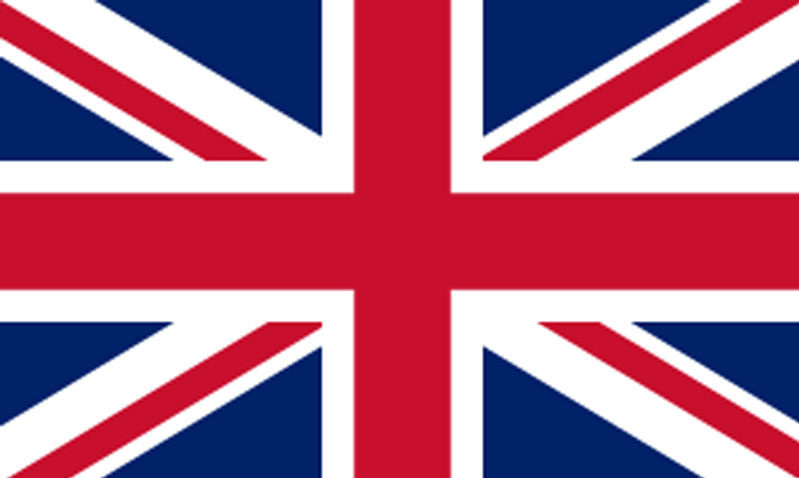 "I don't really know how everyone else did it.
Many of them have remained in football, as coaches, managers, agents.
Others have radically changed their field of interest.
Someone has gone into business, taking over or starting a completely new job.
That crazy Sepp Majer even worked in a circus for a while!
In short, in one way or another they have moved on.
I, on the other hand, just didn't make it to fill that void.
I knew it was going to be tough.
But not "that tough".
A little bit I imagined it though.
It would have been easier for them.
After all, when we played together in Bayern Munich and in the German national team they had to defend, mark a striker, parry opponents' shots or gallop on the flanks and make crosses.
All things that are easier to forget, put away like a photo album in a drawer and move on.
I, on the other hand, scored goals.
And there is no comparison.
The goal is everything.
The goal is an obsession first and it is liberation later.
And then there are those 5 seconds after the ball crossed that damn white line …
Here, those 5 seconds are a drug.
In those 5 seconds you don't know who you are, where you are or what you are really doing.
Inebriation, rapture, abandonment, ecstasy, happiness… you choose the most suitable word.
Those 5 seconds have been my drug for over 20 years.
… and I have to admit it … there have been very few junkies like myself in the history of football!
68 "doses" in 62 matches with the national team of my country.
35 in 35 matches in the European Cups.
662 in 725 games in the 3 clubs I played in my career.
The goal is everything.
Pele once said that scoring is like having an orgasm.
Many thought he was wrong, or at least exaggerated.
I also think he was wrong.
In fact, there is not even a comparison.
Scoring goals is best of all.
And not just for those famous 5 seconds.
Also for what "after" means.
The thought to bask on until the next game, the relief of having done your job.
Until the next game in fact.
Where everything starts all over again.
Where the goal becomes an obsession again and you know you desperately need another "dose".
For me it has been like this for years.
Until that day in December 1981 when I had to say enough.
My squat and crooked legs just couldn't take it anymore.
Although with my head I could have played another 10 years!
The next day I was already slipping to the bottom of that black hole where I am now.
I had nothing left of my previous life.
The days with my certainties, my rituals and my habits were over.
Forever.
Training, matches, retreats, away matches, technical meetings, teammates, the locker room, jokes, lunches, pre-season preparation.
Wonderfully always the same rhythms, marked and well-known times.
All aimed at the match.
And to the goal, my drug.
Now all this is gone.
Gone forever
And I feel completely lost.
I look at my old friends.
Sepp, Uli, Franz… even Hans-Georg and his newsstand!
They are happy and relaxed.
I, after more than 10 years since then, have still remained there.
Maybe even that day in July 1974.
When I realized, at the exact moment that my shot against the Netherlands had crossed that cursed white goal line, that I would never relive a moment like that again.
And I was right.
A goal of mine had delivered the World Cup to my country.
That day I was on the roof of the world … now I'm in the asshole of hell ".
It is the summer of 1992.
Gerd Muller, the greatest striker in German football history, has been an alcoholic for years now.
The depression that hit him practically as soon as his fantastic career ended led him to look for the painkiller in alcohol that can alleviate the pain of a life without football.
Without the goal anymore.
Franz Beckenbauer, Sepp Maier and Karl-Heinz Rummenigge, great footballers of the past of Bayern Munich and the first two teammates of Muller in the golden age of German football in the 70s, are at Munich airport, on their return from a trip with the team.
They pass the bar with their suitcases.
They see a man, unshaven, unkempt and in obvious confusion.
He looks much older than his age but they recognize him.
It is Gerd Muller, the best center forward in the history of German football.
They can't bear to see their friend from so many battles reduced like that.
The three of them will take care of Gerd, paying him for his stay in a clinic where he can detoxify from alcohol and once he is released, they will add him to the staff of the Bayern Munich youth sector.
Where Gerd Muller will work for over 20 years, first on the field making available his enormous experience for the youths and later as a manager.
A few years ago, in 2015, Bayern itself announced that "Der Bomber", as he was called by all German fans, is suffering from Alzheimer's disease.
Now he is in a clinic, struggling to recognize his old companions and remembers very little of his great past.
But at Bayern Munich no one has ever left him alone.
Also because, without Gerd Muller, Bayern Munich would never have been what they were.Gerd Muller was born in
Nordlingen on November 3, 1945.
In a Germany destroyed by the recent war, Gerd practically grows up in misery but in his Nordlingen there is no one who has a single doubt about what the future of this young man will be: at the top of German football.
At 19, Bayern Munich included him in its ranks.
Gerd is disappointed at first. For him there is only one team, the one he is a huge fan of and the one where he dreams of playing: Nuremberg.
Bayern, among other things, are in the German Second Division and focus on young people like him, midfielder Franz Beckenbauer and goalkeeper Sepp Maier to move up to the Bundesliga.
It goes without saying that with three such talents, the goal was immediately reached, thanks also to the 39 goals (in 32 games) scored by Gerd Muller.
And all this despite the initial skepticism of the Bayern coach at the time, Zlatko Tchaikovski, who the first time he saw him said about him "what do you expect me to do with this short, fat boy?"
Until 18 October 1964 there is no space for Gerd in the first team.
Ten league games in which Gerd eagerly awaits his chance.
But his authentic floods of goals in Bayern's reserve team and the pressure of many club managers convinced Mister chaikovski to include Gerd in the first team.
It will never come out of it.
Within a few seasons, Bayern Munich will become the strongest team in Germany.
Two seasons after his arrival at Bayern Muller made his debut in the national team.
But its consecration comes in 1970.
Germany goes to the Mexican World Cup as an outsider but after a slow start against Morocco (victory for 2 goals to 1) the team takes off. The old bomber Uwe Seeler sacrifices himself as Muller's shoulder and the results are immediately spectacular.
Gerd scores two consecutive hat-tricks in the next two games against Bulgaria and Peru and the goal that in the quarter-finals will send the English champions home, thus allowing the Germans to play the historic semi-final of Atzeca against the Azzurri where his other two goals do not they will be enough for West Germany to reach the final against Pele's great Brazil.
The 10 goals in the tournament will earn him the title of top scorer and at the end of the season the prestigious France Football "Golden Ball".
From this moment on, Gerd Muller will become the must-have gun on which West Germany and Bayern Munich will build their successes.
1972 Europeans and 1974 World Cups for the national team and 3 consecutive Champions Cups for the Bavarians
The world final with the Netherlands will be his last match for the German national team.
Disagreements with the Federation will convince him to give up the West German white jersey forever.
Not even 29 years old.
But with Bayern Munich his insatiable hunger for goals does not subside, quite the contrary.
After the incredible exploit of 1972 (85 goals scored in the calendar year … in 60 official matches) for Bayern of Muller, Beckenbauer, Maier and Hoeness, as mentioned, have achieved three consecutive titles in the European Cup between 1974 and 1976.
In two of these, his goals will also be decisive in the Final.
First with the brace given to the "Colchoneros" of Atletico Madrid in the repetition of the match and then with the second goal that definitively stretched the ambitions of the English side of Leeds United in the final in Paris in 1975.
Muller continues to score with impressive regularity in subsequent years as well.
It no longer has the speed it once did but it seems that its incredible opportunism has further sharpened.
"Where the ball is, there is also Gerd Muller," his teammate Paul Breitner will say of him.
In 1979, however, there are growing disagreements between Muller and the Bayern management.
Logic would say that it is with the German team that "Der Bomber" should end his wonderful career.
It will not be so
Also for him there are the sirens of NASL, the North American football championship which at the time attracted players of the caliber of Pelé, Beckenbauer, Best, Cubillas or our own Giorgio Chinaglia.
Gerd will land at the Fort Lauderdale Strikers where he will confirm himself as a ruthless scorer and where, in his second season, he will lead the "Strikers" to the final with his goals, then lost with the Cosmos of Pelè and the top scorer of the tournament Giorgio Chinaglia.
In 1981, as mentioned, he will close his incredible career, unfortunately entering a spiral of depression and alcoholism from which he will come out, with great strength of character and with the precious help of old friends of many triumphs.
ANECDOTES AND CURIOSITIES
Since he was a boy, Gerd Muller's great education, modesty and humility struck.
When everyone at Bayern was amazed by Mister Zlatko Tchaikovsky's ostracism towards him, Gerd's unfailing response was "There's no point in talking about it. The only way to convince him will be goals. In reserves, in friendly matches and in training ".
One of Gerd's greatest assets was his incredible determination.
At the end of the 1970-1971 season, the disappointment for the failure to win the title with Bayern (beaten by two points by Borussia Monchengladbach) and his personal defeat in the scorers' classification (the "Golden Cannon" so renamed in the Bundesliga) won by Lothar Kobluhn with two goals more than Muller, they convince Gerd to give up the summer holidays. He will spend the summer training.
At the beginning of the preparation, his teammates will find it hard to recognize him.
Gerd shows up with a mustache and beard but above all with 4 kg less and a muscular physique like never before.
The "prize" for this summer of sacrifices and sacrifices will be a memorable season closed by Bayern as champion of Germany and by Gerd with a still unbeaten record of goals in the Bundesliga: 40 in 34 games.
The calendar year 1972 will be, as mentioned, that of a record capable of withstanding until 2012.
Gerd Muller scored 84 official goals in the year West Germany became European Champions. In just 60 games.
Forty years later Messi was able to score 91, but played 9 more official matches than the German center forward.
Beckenbauer has always been one of his greatest admirers.
"It was ugly to look at, with those short, stubby legs and sloping shoulders. But it was fast as lightning and jumped like an eel. With him you could not have distracted yourself for a single second "
His skill in aerial play was one of Gerd's best weapons, who with his 174 centimeters was certainly no giant. But his elevation and timing often allowed him to get the better of defenders far more handsome than himself.
Beckenbauer also tells of a beautiful exchange between the two during a game in which Bayern was suffering from opponents attacks.
"Hey Gerd, it wouldn't be bad if you came back a little bit to give us a hand in defense" shouts "Kaiser Franz".
"Of course" was Muller's lapidary response "when you come here in attack to help me score a few goals I will come in defense to give you a hand".
However, it is Paul Breitner's words that seal more than others the importance and value of this fantastic striker. "Without him we would not have won anything of what we have won, at Bayern and in the national team. And by nothing I mean NOTHING ".
Gerd Muller died of Alzheimer's disease on 15th august 2021.
Rest in peace "Der Bomber"
re, un fuoriclasse, e agli occhi della sua gente era un eroe, perché si ribellò all'arroganza e alla malvagità del regime