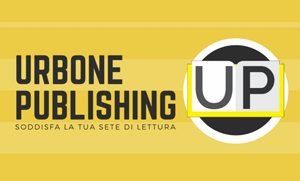 SEBASTIAN "EL LOCO" ABREU: Wanderer that I am …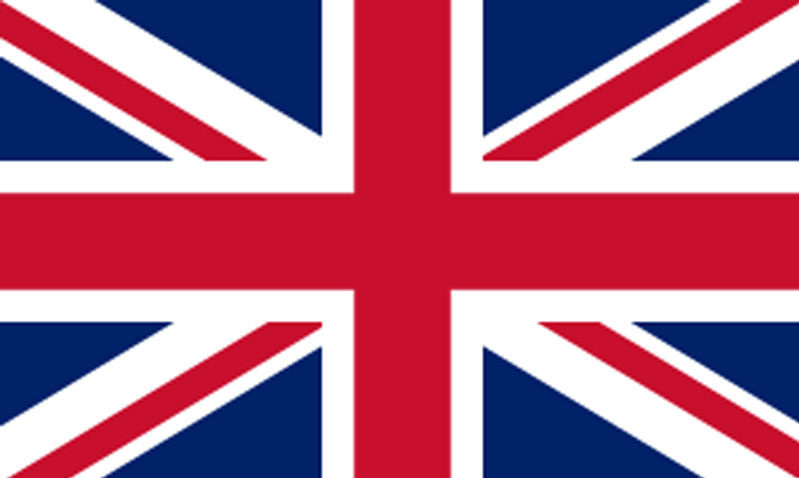 It is the summer of 1993.
We are in Montevideo.
Uruguay's Under-16 basketball team is preparing for the upcoming South American Games to be played in Bolivia.
Coaches and team officials give the boys a couple of hours of freedom after dinner, until 10pm.
Next to the hotel where they are staying is a small pub with a games room.
Two members of the team decide that after days of training, technical meetings and schedules to be adhered to, an extra couple of hours of leisure is not the end of the world.
They return to the hotel late at night and are of course waited on by the team leaders.
A strong signal of discipline and an exemplary punishment must be given.
After all, they are minors and parents will certainly not be pleased to hear that their children are not being looked after and protected in the way they expect.
There is one problem: they are the two strongest in the team.
To send them both home would be to say goodbye to any ambition of a good result.
At the same time, an example has to be set.
And so it is established that the instigator of insubordination is one, the tallest and most charismatic of them all.
It is he who will be punished.
It is he who will not board the plane to Bolivia.
It is he who will be sent home.
His name is Sebastian Abreu.
It will be an enormous stroke of luck that will radically change the life of this tall, lanky boy, born in Lavalleja, a village almost 200 km from Montevideo.
Almost a year goes by. Sebastian is beginning to absorb the disappointment and continues to divide his time between basketball and football.
But then comes another call-up.
Always for a South American Championship.
Always for the Uruguay national team.
But this time it is an Under-17 and this time it is about FOOTBALL.
He will only play one match in that tournament, the last one, against Bolivia.
Entering at the start of the second half.
He will score two goals and set up a third.
The next day in his homeland, an authentic auction will be triggered for him.
Uruguayan football will welcome one of its greatest protagonists in recent history.
It is 2 July 2010.
The quarter-finals of the World Cup are being played.
It is being played in South Africa and facing Uruguay and Ghana.
There is a place among the top four in the world.
It has never happened before for an African country and for Uruguay it would be a return to the semi-finals after 40 long years of absence.
The match is tight and balanced.
The physical strength of Ghana's players harnessed the great technical quality of the Uruguayans, who in attack could boast a trident of absolute value formed by Suarez, Cavani and Forlan.
It was 'the Inter player' Sulley Muntari who put Ghana ahead, but ten minutes into the second half Diego Forlan (who would become an Inter player the following year) restored the balance in the match.
It remained like that until the last minute of extra time when, on a header by Dominic Adiyiah, Uruguay's centre-forward Luis Suarez "parried" the African midfielder's conclusion on the line.
It was a penalty kick, Suarez was sent off and for the African players there was the match-point of a lifetime.
Only Asamoah Gyan can do no better than hit the crossbar.
It's the last ball of the match.
It goes to penalty kicks. When Dominic Adiyiah had his penalty kick saved by Muslera, this time it was Uruguay who had the match point to snatch the ticket to the semi-finals.
On the penalty spot he himself, 'El Loco' Abreu, appears.
He insisted with Mister Oscar Tabarez to shoot the fifth penalty kick.
After all, he is 'El Loco' and self-esteem is the least of his problems.
The three and a half million Uruguayans are holding their breath.
What Sebastian Abreu will do will remain forever engraved in the history of the World Cup and in the minds of all the Uruguayan people, including those who risked their coronaries on that penalty kick.
Sebastian Abreu was born on 17 October 1976 in Minas, in the department of Lavalleja.
He is a tall, skinny boy who does splendidly with two types of ball: basketball and football.
He chooses (with the help of luck) the second one.
Sebastian Abreu will sign his first professional contract with Defensor after his exploits at the South American Under-17s mentioned earlier.
He won't exactly be happy about it.
He is an avid Nacional fan and it is with that team that he dreamed of starting his career.
It won't be a problem.
Because Sebastian Abreu will play for Nacional … and he will also play for 28 other clubs between South America and Europe in a career that, at almost 44 years of age, still sees him wearing shorts with Boston River, the Primera Division cadet team of which he is coach-player.
29 different professional clubs.
An absolute record in the world of football.
And it could have been many more considering his 'returns' to teams just like 'his' Nacional (in which he played in 5 different periods) or San Lorenzo and River Plate.
Obviously not all these experiences have been positive, like with the Greeks of Aris Thessaloniki, the Spaniards of Deportivo La Coruna or the Brazilians of Gremio.
But there have been places where 'El Loco' has left his mark in the hearts of the fans for his performances and his many goals.
Of course he is an idol at his Nacional, but he was viscerally loved at San Lorenzo and River Plate in Argentina, Cruz Azul in Mexico and Botafogo in Brazil, probably the team where he gave his best.
What will remain of him (and remains, since he still has no intention of hanging up his boots) is the passion of this 193-centimetre giant, very skilled in the aerial game and with a left foot of all respect.
The passion and cheerfulness of understanding football as a beautiful game, often downplaying even the most difficult and controversial situations, with his famous jokes, his songs and his smile.
In short, the healthiest 'El Loco' there is!
ANECDOTES AND CURIOSITIES
As mentioned, among all the 29 different teams in which Abreu played, there is one that has always had a special place in the heart of the slender Uruguayan striker: Nacional de Montevideo.
With 'Los Bolsos' Abreu played there in five separate periods of his career and almost always when he was at the top of his game.
… and above all always settling for much lower wages than he received elsewhere in most of the clubs of his career.
Including a six-month period in which Abreu played in his Nacional without collecting a peso!
The number 13 was always an obsession for Abreu.
It was the number his idol at Nacional, Fabian O'Neill, a great midfielder who also played for Cagliari and Juve, played with, and throughout his career 'El Loco' always tried to play with that number.
It was not always easy.
Famous was his initiative at Real Sociedad.
Juan Manuel Lillo, manager of the Basques, forbade him to play with number 13. 'That's the spare goalkeeper's jersey,' the coach of the San Sebastian whites sentenced.
Abreu is undeterred.
He gets the number 18 and … a white adhesive strip with which he covers half of the number 8 … thus turning it into a '3'!
Much easier for Abreu and his beloved number 13 was during his successful stint with Brazilian side Botafogo.
The '13' is the favourite number of the great Mario Zagallo, the club's idol, who has a real passion for the number 13. The presentation of the delivery of the number '13' jersey to Abreu was 'like a papal blessing. Nothing could go wrong from that moment on'.
In Montevideo's Nacional, his favourite team, Abreu mentors and nails a promising young Uruguayan striker.
He gives him advice, incites him, supports him and scolds him like a father would scold his son.
His name is Luis Suarez.
When 'El Loco' leaves Nacional to continue his footballing pilgrimage Suarez asks permission from his teacher to use the number 13 jersey.
"Of course you can," Abreu replies to him, "but know that it is a 'heavy' jersey and a really big responsibility."
Abreu was right.
"I wore number 13 for almost six months and there was simply no way I could score goals!" the current Barcelona centre forward recalls of that period. 'Then I decided to wear number 9 and the goals started coming in copious amounts!' recounts Suarez today with amusement.
Of course, not everything has been rosy in such a long and intense career.
Certainly the worst memory is of what happened on 19 December 2002.
Abreu is on holiday in Uruguay for the Christmas holidays during the break in the Mexican championship he is playing in the ranks of Cruz Azul.
He is travelling in his Jeep with a childhood friend, Pedro Fernandez Suarez.
Abreu, who is behind the wheel, loses control of the vehicle, which crashes into a concrete pillar at the side of the road and then overturns.
Abreu emerges practically unharmed, but for his friend Pedro there is nothing to be done.
'Everything since then has taken on a different perspective. Losing or winning a football match was no longer so important after that cursed day,' recalls Sebastian Abreu.
Some of the funniest anecdotes in the history of 'Loco Abreu' relate to his choice of kicking most of the penalties he took in his career 'à la Panenka', or 'picado' as they say in South America, i.e. with a touch 'under' the ball, attempting to trick the opponent's goalkeeper with a slow, sweeping trajectory.
Having said that his World Cup penalty against Ghana (which we will return to in a moment, recalling how it endangered the coronaries of Uruguay's fans!) the statistics remain: Sebastian Abreu has kicked more than 30 penalties in his career in this way … failing only 2!
"The problem" as Abreu recalls "is that on both occasions they all wanted to kill me!"
On the occasion of the first of these two missed penalties Abreu is playing for the Mexican side Tecos in the Mexican First Division. Only two days to go and Tecos are desperately struggling to avoid relegation.
Midway through the second half of the match against Toluca, Abreu's team is awarded a penalty kick. Obviously it is 'El Loco' who takes the penalty spot.
'In a penalty of this importance the Toluca goalkeeper will think I want to be on the safe side by taking a normal penalty kick,' is Abreu's thought as he prepares to take the kick.
"That's why I'll instead shoot it "picado" and fool him!" … this is Abreu's reasoning.
Too bad that instead Hernan Cristante, the Toluca goalkeeper, remains motionless in the centre of the goal, parrying Abreu's penalty with ease.
'They would have killed me if they could. All of them. Fans, managers and local journalists,' recalls 'El Loco'.
'The next game, the last one in the league, we won it thanks to a header goal of mine a quarter of an hour from the end and we were saved,' Abreu recounts.
The next day the president and club management presented Abreu with a new and richer contract for the following season.
"Eh no my dears!" replies Abreu to them "No way. A week ago I was the biggest son of a bitch on the face of the earth and after a week I can't be a phenomenon !" was Abreu's reply who added "Never liked hypocrites".
Finally, the account in detail of the famous penalty kick to Ghana.
The day before the match against the African team, the Uruguayan players at the end of training began a penalty kick session in the event (as then happened) that the match might come to this very epilogue.
Abreu alternates with his teammates to kick from the penalty spot.
He kicks his penalties in the traditional way only he hardly ever manages to score.
"Well Loco, let's really hope it doesn't go to penalties tomorrow and that you don't have to shoot it because you don't get one right!" teammate Sebastian Eguren tells him.
"Don't worry Egu!" Abreu replies, "We'll win the game on penalties and I'll shoot the fifth … 'picado' of course!"
The thing there and then goes almost unnoticed.
Only the next day the match ACTUALLY ends in a penalty shoot-out and Abreu is ACTUALLY the one in charge (at his express request to Tabarez!) of shooting the fifth and decisive penalty.
Abreu carefully observes the movements of the opponent's goalkeeper during his teammates' penalties alongside Uruguay's full-back Jorge Fucile and asking him to confirm each time, "Fuci, their goalkeeper moved before the shot did he?"
"Yes" Fucile confirms him. Same question after the second penalty "Fuci, did the goalkeeper move right ?" "Yes Loco, yes" is the answer of the team-mate.
After the third penalty the same question.
This time Fuci loses his patience.
"Listen Loco, shoot it any fucking way you want but stop busting my balls!"
Abreu will shoot "picado" the fifth penalty, thus entering the legend of Uruguayan football forever.