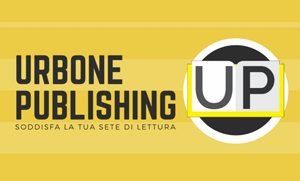 OMAR 'El Cabezon' SIVORI: A fantastic scoundrel!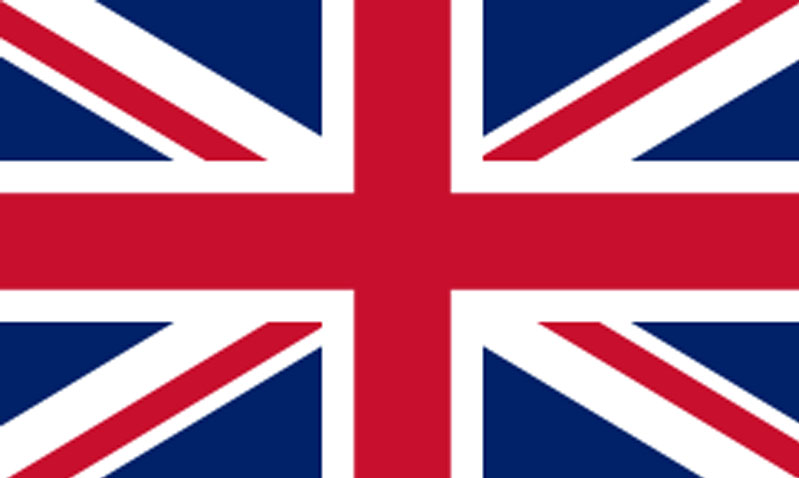 "Football is a team game". How many times have we heard this phrase? Perhaps thousands … in interviews with footballers and coaches, in football debates, even in suburban camps or in the instructions of the 'Misters' of the youth sectors. It is perhaps the best known and most shared 'cliché' in football.
It has always applied to everyone, at all latitudes and since the dawn of the game of football.
For all but one; Enrique Omar Sivori.
For 'El Cabezon' (so called because of his 'important' skull enriched by thick black hair) football was magic, mockery, invention, provocation, cunning … everything but a team game.
When the ball came to him, the feeling, watching the old footage, was always the same: that once in possession, he would very reluctantly give it to a team-mate … let alone an opponent!
Born in 1935 in San Nicolas de Los Arroyos, a small town some 200 kilometres from the capital Buenos Aires, Sivori, like practically all children in Argentina at the time, had only one source of play; the ball, almost always made of rags or rolled-up cardboard. But unlike many he lives with the ball, playing with it every minute of the day or even in the dark after dinner, whether with a friend or even alone. He will always say that playing practically in the dark has helped him so much in his career to 'feel' the opponent on the pitch ahead of everyone else.
His talent is soon noticed by the biggest Argentine clubs and 'Chiquin' Omar arrives in the youth sector of the prestigious River Plate. The trafila in the youth sector is very short and Omar makes his debut in the first team at the age of 18. His first match was against Lanus. Omar came on in the second half to replace one of the greats in the history of River and Argentine football, Angel Labruna. And four minutes from the end he scored his first official goal. Within a few days he became an immovable starter. When River conquered the Bombonera of their bitter rivals Boca that season and Sivori was 'la figura del partido', his status as idol of the Millionarios fans was already acquired!
At River he stays 3 years. 3 "temporadas" in which the "Millionarios" win 3 championships. He scores 29 goals in 62 games. In the Argentine national team he is already a starter and with the biancocelesti he wins the Copa America in 1957. Together with Maschio and Angelillo, he formed the terrible trio of the 'carasucias' (nicknamed the 'angels with a dirty face') because of their skill but also their agonistic naughtiness. It was one of the strongest Argentine national teams of all time.
On 5 May 1957, Sivori played his last match with River. He is an absolute idol, but when the offer arrives, fabulous for those times, of ten million pesos (180,000 million old lira!) from the Italians of Juventus, everyone knows it is impossible to say no. With that money, River Plate could complete the construction of the marvellous 'Monumental' stadium where River still plays today and which hosted the 1978 World Cup final.
The Agnelli family, at a time when the Italian economy was flourishing, decided to invest an enormous amount of money to relaunch the 'Old Lady', who had been languishing in mediocre positions in the rankings for too many seasons.
Sivori is small (165 cm), has a low centre of gravity and moves with apparent slowness and indolence. In his very first games in the black and white jersey, some people turned up their noses … among them the legendary Vladimiro Caminiti, one of the wittiest and most competent pens produced by Italian journalism, who defined him as 'slow, individualistic, treats the team as his own property'. There is nothing that is not true in the words of the famous 'Camin' … only that this little guy with a big head, socks rolled up at the ankles and the eyes of a ferret, will win, with the wonderful participation of his English 'alter ego' John Charles, 3 Scudetti for Juventus in the first 4 seasons!
Sivori enchanted the fans with his brilliant plays, his irreverence and above all with a 'shot' hitherto virtually unknown in Italy; the tunnel. Anecdotes abound about this particular play. What is certain is that Sivori loves this play, the most humiliating for a defender. It often happens that after the first tunnel Sivori stops with his sole on the ball, waits for the opponent to return and then plays exactly the same trick again!
He becomes the absolute leader of the team, even supplanting Boniperti who, having reached the end of his career anyway, understands that with Sivori there is no possibility of interaction or confrontation; 'El Cabezon' simply does what he wants, on and off the pitch. He hates travelling by plane, finds it hard to fall asleep, but loves sleeping until midday. He comes to camp when he wants and trains when and how he wants, he eats and drinks what he wants … but then on Sunday he almost always becomes decisive.
In 1961 he even won the 'Golden Ball'. He obtained dual nationality and took part in the cursed Italian expedition to the World Cup in Chile in 1962, which ended inauspiciously with the 'Santiago brawl' against the hosts. In the Italian national team he played a total of 9 games, scoring 8 goals.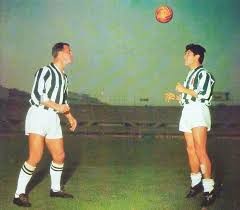 He remained at Juventus for 8 seasons, even winning a scorers' league in 1959/60 (27 goals in 31 games) but when Juventus realised that Sivori's power and his refusal of rules and discipline was spreading like wildfire throughout the squad, a drastic solution arrived; the new coach would be the Paraguayan Heriberto Herrera, known for his rough character and iron discipline. It soon became clear that cohabitation was impossible; clashes were repeated and resounding. In 1965 Sivori left Juventus. He seemed determined to return to River, who were waiting for him with open arms, but convinced by a former team-mate, Flavio Emoli, he decided to continue his Italian adventure in Naples. His arrival at the Mergellina station remained in folklore. Thousands of fans, many of them very young, to welcome this little Argentine who will light up the Sundays at the San Paolo even more than the beautiful Naples sun. The same welcome that will be reserved, almost twenty years later, for another little Argentine with a head full of black curls …
In Naples Sivori was loved as perhaps only the public of that city knows how to do; viscerally and unconditionally. Sivori is not yet 30 years old after all, a few excellent seasons ahead of him. The first two seasons are sensational. In the first in particular Sivori shows all his class. He didn't score as much as he did in his first Juventus period, he moved back a few metres in his position, but he enchanted with his strokes of genius, his dribbling, his tunnels and his provocations… he was a 'scugnizzo' among thousands of 'scugnizzi' who adored him. In the third season comes a bad knee injury. Sivori struggles to return to his level … his place in the team is no longer so automatic. For him this is obviously unacceptable. There are violent altercations with coach Pesaola. Napoli achieved a fantastic second place but Sivori was no longer decisive. The following season came Carletto Parola, a good and kind man, who tried in every way to 'mediate' the situation. But he doesn't succeed either. After a furious quarrel between Parola, Sivori, the company doctor Corvino and the managing director Fiore, a drastic decision was made; Sivori was fined a round million and was ousted from the team for a few weeks. In November (1968) he returned to the pitch and for a few games enchanted the San Paolo as in the good old days. It all seems to be back on track and finally one can think about football. The following Sunday, Juve, of the hated Herrera, arrived at San Paolo. The match is heated, also due to the classic venomous statements of the previous days. On Sivori Herrera put Favalli, a rock-hard full-back, in man-marking. Favalli beats and blatantly provokes Sivori. Omar, who doesn't really know what coolness and detachment are, falls into the trap. The decisive action, however, is actually almost harmless; Sivori attempts a dribble, Favalli senses his intentions and anticipates him. Sivori from behind barely touched him on the back foot; Favalli fell to the ground as if electrocuted. Sivori was sent off. A Wild West brawl broke out. Pushes, punches and kicks flew. In the following days the sporting judge would be merciless; 6 days of disqualification for Sivori. With these 6 comes a 'resounding' total of 33 days' disqualification in the Italian league!
Sivori does not fit in. He is enraged. His record probably decided for him on this occasion. In the dressing room of the San Paolo a few days later he calls a legendary press conference where he attacks Juventus, and Herrera in particular, vehemently … even on a personal level. From Juventus, the reactions are just as violent and close. In the end there is the referral for the two club presidents and obviously for Sivori.
At that point Enrique Omar Sivori has had enough and returns to Argentina. His old mentor Renato Cesarini (that's him, the one with the goals in the endgame!) wants him back at River. Sivori returned but after not even a month realised that he no longer wanted to sacrifice himself, to sweat on a training ground and even to play.
He retires, at the age of 33.
He will always remain in football, even as a coach of big clubs and even became coach of the Argentine national team in 1972.
His task is to bring Argentina back to the World Cup after the disaster of 4 years earlier where the Argentinians failed to qualify for the Mexican World Cup.
Sivori does a great job also because he does not lack raw material. There is the Huracan lock of young coach Cesar Menotti and in Europe there are already established players such as the two Atletico Madrid players Heredia and Ayala and the very strong Sporting Lisbon bomber Hector Yazalde.
The qualification is achieved in triumphant fashion. Three victories and a draw and Argentina prepared to return to the world's top competition with a new-found self-confidence and the possibility of an important result.
But Sivori, it is known, does not have an easy character. His requests to the Federation are not all accepted (there is one that demands a two-month pre-World Cup retreat!) and then also politically he is not too much liked by the country's new government and especially by Juan Domingo Peron.
He returned to coach Racing Club for a brief period several years later, but not with the same passion and above all with poor results.
The relationship with Juventus would strengthen over the years and with Roberto Bettega in particular there would be friendship and collaboration. For years we will see him in Italy in the main football salons such as Domenica Sportiva where he will always prove himself sharp, cutting and above all a profound connoisseur of football and its players.
Omar Sivori died on 17 February 2005, exactly where he was born: in San Nicolas de Los Arroyos and less than a year after his great friend and historical partner in the Juventus attack, the 'gentle giant' John Charles.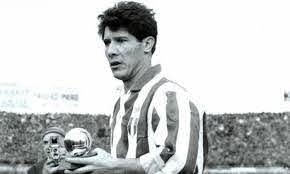 ANECDOTES AND CURIOSITIES
One of the most beautiful phrases about Sivori was said by lawyer Gianni Agnelli: 'Sivori is like a vice. You know it won't do you any good in the long run, but you can't do without it".
Sivori 1 "In the Superclassico against Boca we used to beat each other on the pitch, we used to say everything to each other and when on the pitch we couldn't resolve situations in a definitive way we used to meet at the end of the game. I remember that after a real battle in the 'cancha' against Boca's 'El comisario' Colman, at the end of the game we met at the Retiro train station, where I would take the train to San Nicolas and he would take the train to Rosario. And there we started to fight until 'Gallego' Perez, also from Boca and also by chance at the station, came to break us up. Back then things were settled by men, not in the press'.
Sivori 2 'When I arrived in Turin at the first training session there were a lot of fans and all the managers, including Agnelli. I started dribbling and Gianni pointed out to me that I was dribbling almost exclusively with my favourite foot, the left. So I took the ball and did 4 laps of the court dribbling without ever dropping the ball. At the end of the 4th lap I stopped in front of him and said: What do you think I should do with my right foot?"
Sivori 3 "I'm often asked who was stronger; Pelé or Maradona? Between the two I don't know, but the strongest of all was Di Stefano".
Sivori 4 "I used to play with my socks down, rolled up over my ankles. The defenders had to understand from the start that even though I was small no one, but really no one, scared me".
In support of this sentence by Sivori is a particularly significant story. Those were times when defenders really hit. One custom was to frighten the attacker by 'pulling' a symbolic line just outside the penalty area. So did Catania's stopper Grani. Sivori ridiculed him to such an extent that at the end of the match an enraged Grani shouted in his face 'When you come down to Catania I'll break your leg, you little dwarf!' Sivori's reply was lapidary 'OK, but hurry up and do it'. On the return match at the Cibali, exactly on 26 February 1961, exactly 6 minutes after the start of the match, Sivori came in with his hammer foot on the unfortunate Elio Grani, destroying his knee and career …
Sivori 5 "Niels Liedholm, the famous "baron", first a great footballer and then a great coach, trusted the stars and said that the greatest players are born in October … well, I don't believe in the stars but in this case I'd say they got it right! Pelé, Maradona and myself are the proof!"
Of Sivori, in addition to all the footballing talents mentioned, is known the 'picardia' as the Argentinians call that way of doing things that oscillates between being clever and being a scoundrel. Omar himself recounts: 'We are playing in Padua. We are winning 3-0 and a few minutes from the end the referee gives us a penalty, objectively doubtful. The Padua players are furious despite the fact that the result was already decided. Seeing the despair of the goalkeeper Pin I approached him … 'don't worry, I'll throw it to your left. Heartened, poor Pin goes to the goal, dives to the left but I shoot from the other side! He started insulting me and chasing me around the field!" I met him again a few years later at the seaside, in summer, and he was still exactly as angry as that day. So I tried to tell him that we simply didn't understand each other, that I meant on my left … he didn't fall for it and continued to hate me!"
During the English tour of Juventus planned after the purchase of John Charles to team-mate Garzena Sivori proposed a singular bet; "You will pay me a dinner every time I pass the ball between the legs of the first opponent who comes within my reach after the referee's whistle blows". "If I succeed you pay me dinner, if I fail I pay for it." … three matches and three dinners paid for by the good Garzena!
Following are some excellent quality films, which collect images of some of the most beautiful plays and goals of this wonderful footballer, including those from his Argentinian period.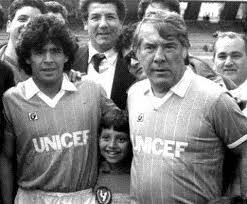 Omar Sivori's profile is one of the 43 biographies told in https://www.urbone.eu/products/matti-miti-e-meteore-del-futbol-sudamericano