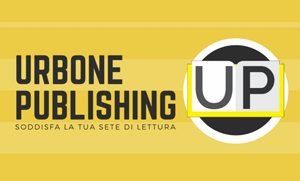 PIERMARIO MOROSINI: I run, because I can't stop to think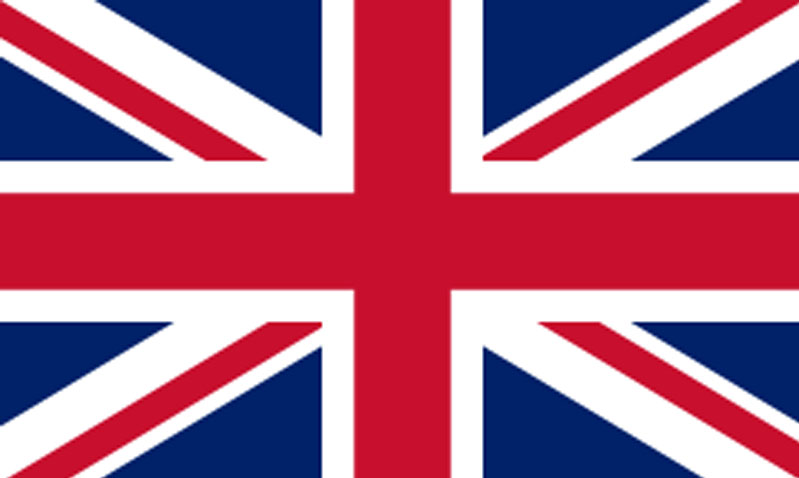 "What would my life be without football?
I have asked myself that many times over the years.
The trials I have had to face have been many, and very hard.
I lost my mother and father within two years when I was still a boy.
When you still feel that your legs are not strong enough to walk alone in life.
When you feel that you still need them so much …
I stuck it out, even though it was far from easy.
My brother, on the other hand, did not make it.
He was disabled and almost totally dependent on them.
A few months after my father's death he chose to end it all.
I was left with my aunt Miranda and another sister, also disabled, who was in an institution.
But I had football, which gave me the strength to go on in those moments.
Because luckily there was always a game to be played the following Sunday … and to that game went all my thoughts, allowing me to get out of that endless 'loop' of sadness and despondency.
In training and in the 90 minutes of the game I was able to forget everything.
My teammates, coaches and managers who kept asking me "but how much do you run Moro?"
I have to run.
Always.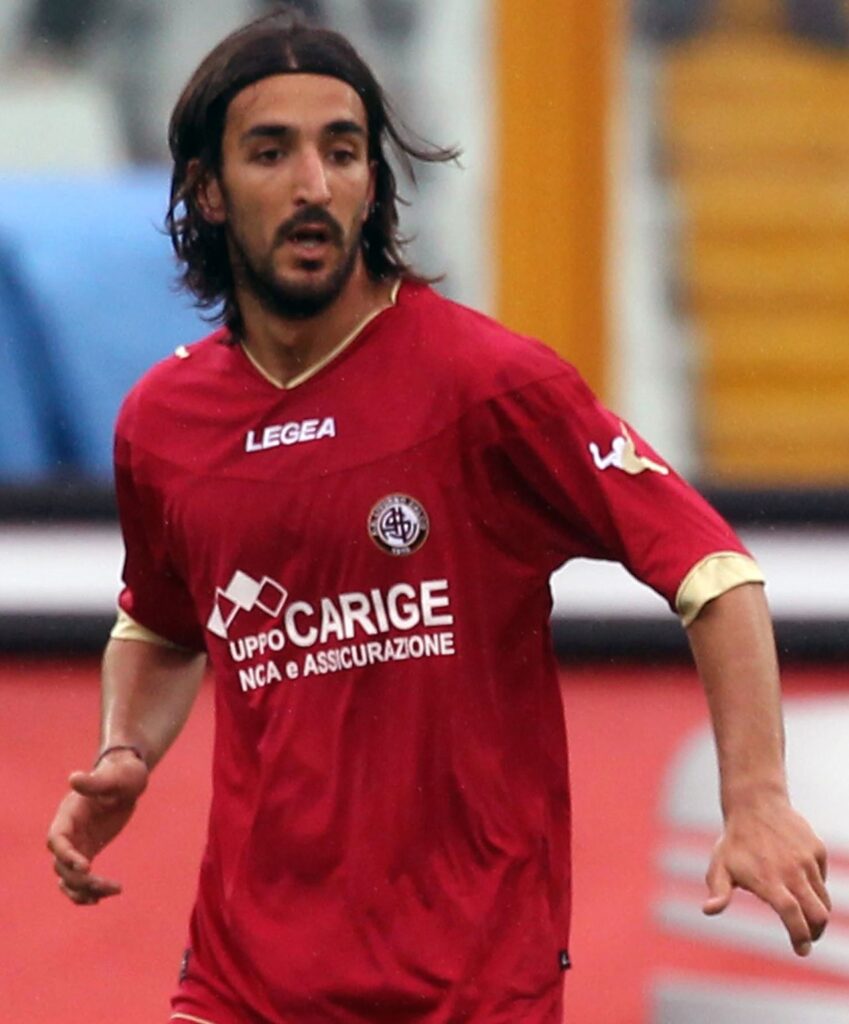 In every training session and for the whole 90 minutes of a game.
Because if I stop I THINK.
And I can't afford to.
I have put my all into football and many satisfactions have come.
I played in all the Under National teams, from the Under 15 to the Under 21.
In the latter I played 18 matches.
At the European Championship in 2009, under the orders of Coach Casiraghi, there were some real phenomena.
Balotelli, Marchisio, Giovinco, Candreva … all people who have already done and who will go a long way yet.
I knew well even then that I wasn't a phenomenon.
I just ran more than everyone else!
Now I'm almost 26 and I know my place in the world of football.
I will never play for the national team and there will certainly never be the big clubs queuing up for my card.
In Serie A I have played there and maybe I will still play there in the future, but in some provincial team, the ones that have to fight and run harder than all the others to stay in Serie A.
… well, if there's running to do, I'm ready!
But I still have a dream.
Even though I know it will be very hard.
To play for the team I love, the one I was rooting for since I was a child when I fell in love with that blucerchiata jersey, so beautiful and different from all the others.
Hopelessly in love with that number 10 who made magic that I could only imagine … Roberto Mancini.
I don't give up. Dreaming costs nothing and one day who knows …
In my life since 5 years Anna, my girlfriend, has arrived.
Since she is here everything has changed. I feel so much strength inside.
She plays volleyball in Serie C but as soon as she can she joins me in Livorno, where I play now.
I arrived in January, on loan from Udinese, the club that owns my card.
We immediately fell in love with the city and its people, so true, honest and passionate.
Unfortunately it is a difficult season.
We are not doing well and indeed we have to be careful not to slip further down than where we are at the moment.
In short, we will have to fight.
And we will have to race.
Me, you know by now, I'm ready."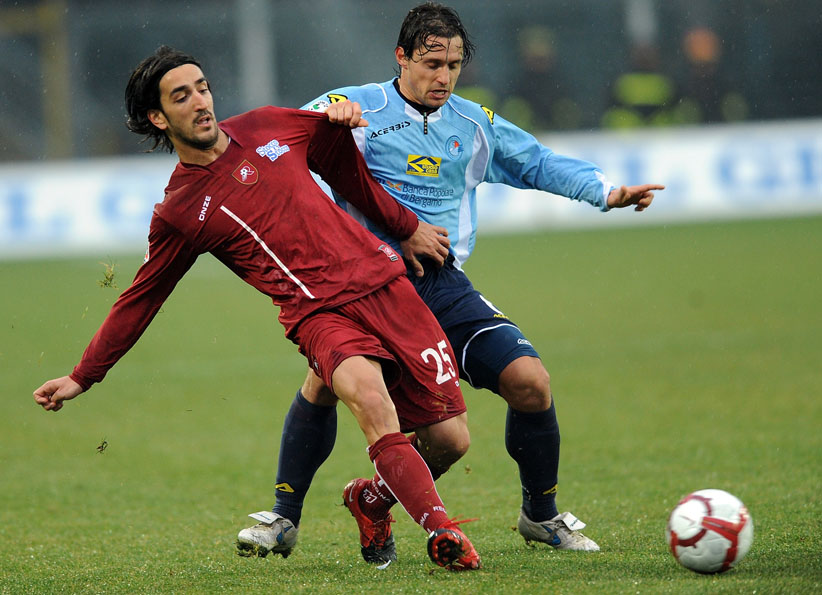 It is 14 April 2012.
At the Stadio Adriatico in Pescara, the hosts are facing Livorno.
These are two teams with an important blazon, with many seasons in Serie A in the recent past.
Serie A which is exactly where these two clubs aspire to return as soon as possible.
But while Pescara already have practically one foot in the top flight, for Livorno it has so far been a troubled year of little satisfaction.
The danger of relegation to Serie C is far from averted.
Pescara is first in the table and plays great football.
On the bench is Zdenek Zeman, the controversial Bohemian coach who is building a real gem at Pescara. On the pitch, among others, are three youngsters with an assured future; their names are Ciro Immobile, Lorenzo Insigne and Marco Verratti.
The match, however, took an unexpected and surprising turn.
Livorno, after little more than a quarter of an hour, was already leading 2-0.
The amaranths fought on every ball like Apache warriors and ran like Kenyans in the highlands.
A surprising result is emerging that is a blow to the ambitions of Zeman's boys but pure gold for Morosini and his team-mates.
Piermario is on the pitch and plays his full part.
As usual.
"He 'bites' the calves of Verratti and the other Pescara midfielders, retrieves ball after ball and distributes them with simplicity and intelligence.
Since his arrival he has been the undisputed starter in the team managed by Armando Madonna, who took over from Walter Novellino this season.
It's half an hour into the game when something suddenly happens in an offensive action by Pescara.
Piermario Morosini is returning to help out in defence when he seems to lose his balance.
The pitch is made slippery by the rain.
He gets up a first time, then falls and tries to get up again …
No. It's not the rain or the slippery ground.
Piermario has an illness.
The last time he falls forward, unnaturally.
The perception that something serious is happening to the young midfielder from Bergamo is immediate.
There are confused and convulsive moments, there is unfortunately a lot of disorganisation and many things not working as they should.
Finally the ambulance can rush to the hospital in Pescara.
… but Piermario's heart has stopped and after more than an hour of futile attempts it will stop beating forever.
A rare disease they say.
'Arrhythmogenic cardiomyopathy'.
It is these two almost unpronounceable words that took away this young man who had already given to bad luck in a few years what so many do not even give in a lifetime.
Piermario, who even in the worst of times had never stopped fighting, who had never stopped to feel sorry for himself but rather kept repeating that those tragic and terrible experiences had forged him, giving him that rage in his body that had become his main fuel, the one that allowed him to run more than all the others and to always surrender last.
Thanks to this had come those professional satisfactions that his parents had always supported and pushed him to cultivate.
This … and Anna's love, with the last sweet photos together on a little trip to the island of Elba.
Now, as teammate and friend Roberto Baronio remembers, 'she has joined her family and is up there somewhere with them'.
… and surely Piermario has already found a meadow and a ball where he can start running again.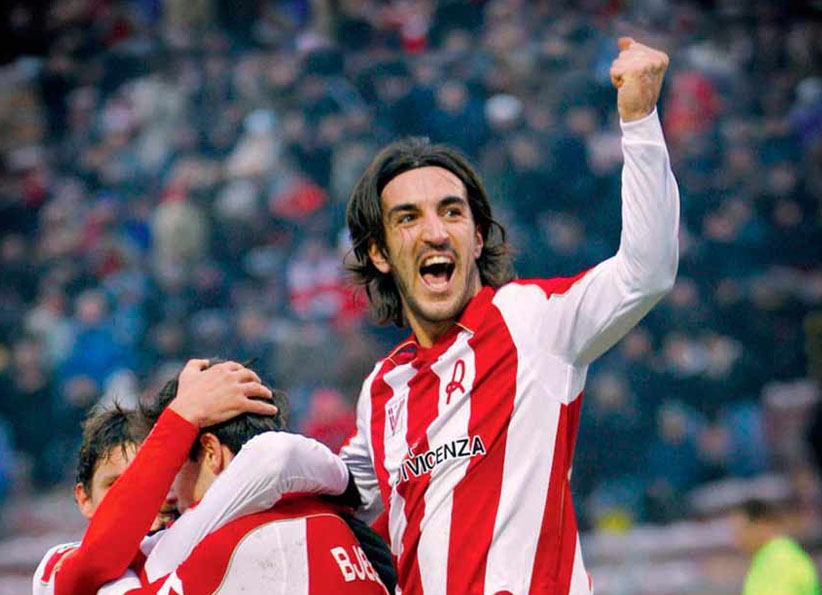 Author's note
As always, the first part told in the first person is 'fictionalised' by the writer, but corroborated by many interviews, articles and anecdotes about this very good and unfortunate boy to whom bad luck has never given respite in life.
Piermario Morosini's is one of the biographies told in https://www.urbone.eu/products/questo-e-il-nostro-calcio