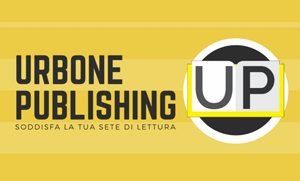 ROBIN FRIDAY: the maverick of mavericks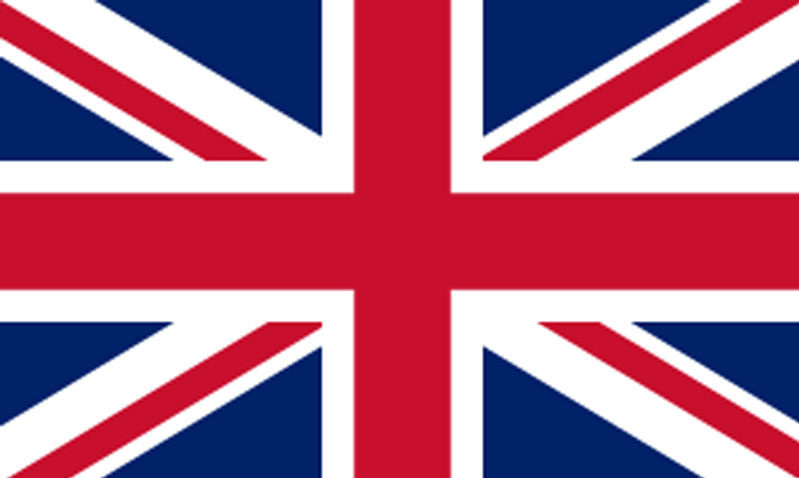 It is the first of January 1977.
Robin Friday has only been a player for a few days at Cardiff, English Second Division.
It is his absolute debut in his new colours.
The game is played at Ninian Park in Cardiff.
Opposite is Fulham. Bobby Moore and George Best's team.
Friday is looking forward to measuring himself against 'Beasts', one of the very few footballers he admires.
Best, however, will not be there because of a trivial muscle trouble.
Cardiff will win the game by 3 goals to 0.
The second and third goals are the work of Robin Friday who will carry the Fulham defence … including Bobby Moore.
The two will also have something to say to each other during the match.
Their altercation will end exactly when Robin Friday 'squeezes' the testicles of the 1966 World Champion England captain.
At the end of the match Jimmy Andrews, manager of Cardiff will phone his Reading colleague, Charlie Hurley who a few days earlier sold him Friday for the pittance of £28,000.
"Charlie, he blew them all away for 90 minutes. Friday was fantastic. You sold me a phenomenon Charlie,' Andrews shouts enthusiastically to his colleague.
"Jimmy, you've only had him for three days ! We'll talk about it in three months …' is Hurley's mournful reply.
Robin Friday was born on 27 July 1952 in Acton, a small town in west London a stone's throw from Heathrow airport.
He anticipates by a few seconds his twin brother Tony with whom he grows up in the suburbs of this town.
Almost always the two are on a football pitch with a ball between their feet with their peers.
It soon becomes obvious to everyone that Robin has a special talent.
Already at the age of 10 he can do incredible things with the ball. His speciality is to throw the ball high and stop it with the back of his neck.
At the beginning he is a bit 'conflicted' about his favourite role. Robin loves playing in goal and has prodigious reflexes as well as an innate courage to dive between his teammates' feet.
His physicality has been impressive since childhood.
He is tall and thin and also has a great talent for cricket but the physical contact of football attracts him much more.
At the age of 13, several London clubs offer him the chance to train with them but in the end they all decide not to keep Robin. First Crystal Palace and then Queens Park Rangers.
Lastly, the Chelsea of Tommy Dockerty, the famous Scottish coach who, after putting him in the youth teams, also decided like the others to disregard Robin by letting him go.
No one disputes his qualities, but there are already two obvious problems, which will characterise Robin's career and life forever: an absolute lack of discipline on the pitch and 'passions' that are certainly not appropriate off the pitch, especially for alcohol and drugs.
At 15, he is already a cannabis, speed and methadone user.
Robin experiments with everything with avid curiosity.
With school comes the end and at this point Robin starts to lose his 'coordinates'.
In order to maintain his vices he begins to engage in petty theft, often for a few dozen pounds and where the risk is disproportionate to the eventual loot.
He is 'caught' several times (the last theft he commits in a toy shop) and is eventually sentenced to 14 months' imprisonment in Feltham juvenile prison, among junkies and robbers.
His skill with a ball between his feet will be his salvation.
In the prison there is a football team that, under the careful supervision of the guards, is often 'away' to play friendly matches, even with prominent youth teams.
It is precisely during one of these matches that he is spotted by Reading who invite him, after serving his prison term, to train with the club.
The impact is excellent.
Despite his thin and lanky physique Robin shows that he is not afraid of physical confrontation even against men who are used to the contact football of the English 4th division.
Everything seems to be going well, but with Robin Friday there are never any certainties.
He decides to drop everything and return to Acton to live with his 16-year-old girlfriend Maxine.
Not an easy choice in itself and certainly a very brave one.
But there is another detail, and not a small one.
Maxine is a black girl.
In England at that time, the word 'integration' was still virtually unknown.
Many people frowned upon Robin's 'choice' and on several occasions he was involved in fights, often resulting from racial insults directed at the couple.
As usual, Robin Friday doesn't give a damn about the conventions and bigoted judgments of an English society that will still need a few years before starting a real process of welcoming the many 'coloureds' (as they were called then) arriving from the former British colonies.
Robin will marry Maxine and by her shortly afterwards he will have a son.
While this will not change Robin's life one iota, at least as habits go, his new responsibility as husband and father convinces him to look for a real job.
The construction industry in those years is always looking for workers and Friday starts working on various construction sites, specialising as an asphalt worker.
Thanks to the insistence of a colleague, he also returns to playing football.
Nothing transcendental, the team is Walthamstow Avenue and it's only the ISTHMIAN LEAGUE, a category comparable to our Eccellenza league, but Robin starts to have fun again.
And scoring a lot of goals.
In addition to his construction worker's salary, he adds £10 a week to his football salary, which is very useful for the family budget and to feed old vices.
In a league match against Hayes, an ambitious team much closer to Acton, Robin played an outstanding game and was instrumental in his team's victory.
When Robin comes out of the locker room, the Hayes officials block him.
They absolutely want him at their club.
The offer is tempting.
£30 a week.
More than Robin earns at the moment tarmacking terraces.
It's an all round good time for Robin Friday.
He plays and scores a lot of goals with Hayes, continues to work at the building site, sleeps with all the pretty girls who come his way, drinks and smokes pretty much anything, and fights on Saturday nights.
His name, however, began to circulate again among several professional teams.
'That madman Friday seems to have got his head on straight' is the phrase that begins to circulate at that time. After all, that was always his ONLY problem, since no one ever had a single doubt about his footballing qualities.
As often happens, however, Lady Luck has other plans.
While working on a building site Robin falls from a scaffold.
He falls to the floor below and a protruding piece of iron sticks into his back.
The situation is critical.
Robin is transported to the nearby St. Thomas Hospital.
The iron rod lodged barely two centimetres from his heart.
Robin will live, but the recovery will be long, say the doctors, and unlikely to be complete.
Friday, as usual, spooks everyone.
Three months later he is back at work and, more importantly, back on the field with Hayes.
He returns just in time for the 1st round of the FA CUP where Hayes have to face the professional Bristol Rovers. It's 18 November 1972.
The Hayes eliminate Bristol Rovers and in the next round the draw pits them against another professional team, Reading.
Less than three years have passed since Robin Friday trained with the Royals.
It will take a repeat performance for Reading to get the better of the tough Hayes but once again Friday's performance has everyone in agreement.
Charlie Hurley, manager of the Royals, began to follow him assiduously.
Less than a year later he is convinced that Robin Friday is the right man for Reading's attack and assault on promotion to Division 3.
He writes a cheque for £750 and in January 1974 Friday becomes a Reading player.
The idea is to play him with the reserve team for a couple of months, assess his progress, monitor his inclusion and then launch him into the first team.
The enthusiasm and vigour that the young striker brings to every training match impresses Hurley favourably, although he often has to curb Friday's exuberance, who knocks out three team-mates in a single training session.
Proverbial intervention by the manager who interrupts the match, approaches Friday and tells him that 'son, we have a league game on Saturday afternoon. If you keep this up I won't get to eleven to send out on the pitch' .
However, it is clear to all that Friday is not a reserve team player ('I was so sick of playing with those faggots,' commented Friday with his usual tact') and so after two weeks Hurley tells him that he will make his first team debut against Northampton the following Sunday.
The ensuing dialogue will go down in Royals legend.
"Fantastic Boss !" replied Friday enthusiastically at the news "I promise you that Saturday night I'll be good at home, no alcohol and no fisticuffs."
"Son," Hurley paid him back, "I can handle a lie now and then … but three at once is too many!"
And while it is true that Robin Friday will NEVER make good on these promises, it is equally true that what he manages to do on the field will not only overshadow his dissolute and always on the edge private life, but will quickly turn him into the absolute idol of Elm Park.
He skips training frequently, shows up at games shortly before taking the field and almost always in a disastrous condition.
Sometimes he is even reported missing or his exploits in some club the night before reach the ears of managers and clubs.
When he shows up for training he just wants the ball.
Tackles or shots on goal.
Laps, stretches or repetitions are out of the question.
But Reading's performances improved dramatically and it was Robin Friday who made the difference.
At the end of his first season he scored 7 goals and contributed to Reading's climb from the last positions they were in in January to an excellent sixth place finish just a handful of points from the promotion zone.
Summer arrived and Robin Friday completely lost track of him.
Preparation began but no news of Acton's 'maverick'.
Then, on the day before the first friendly of the season against Elton John's Watford, a figure with the 'likeness' of Robin Friday turns up at the training ground.
Long hair, unkempt beard and thinner than usual.
All he has with him is a small plastic bag, the kind you'd find in a supermarket.
Inside is a pair of football boots that haven't seen a brush in months and a pair of underwear.
The next day, in the friendly against Watford, Robin Friday literally drove the Hornets' defence mad for ninety minutes, being the best player on the pitch in the end.
All this with no pre-season preparation, only one training session behind him and, it turned out after a few days, a summer spent in a hippy commune in Cornwall!
In his first full season as a professional Robin Friday will score 20 goals, Reading will always finish in the top half of the league table, but most importantly his name will start to circulate at the highest level.
There is talk of West Ham, Sheffield United and even Arsenal.
Bertie Mee's Gunners have lost a lot of the polish of a few seasons before and they need someone who can score goals and who, above all, is ready to replace, in the hearts of the Highbury fans, another great 'madman' of English football: Charlie George, put on the transfer list to the Gunners because of disagreements with Mee himself.
Nothing will come of it, also because Robin's habits do not change one iota.
In the following season (despite the 'usual' hippy summer in Cornwall) Robin played a fantastic season.
He scored a staggering 22 goals, but above all he contributed to Reading's promotion to the third division.
Robin on the pitch is a joy to watch. He has talent, two excellent feet, is physically strong (well over 180 cm) and also has great skills in the aerial game.
But he is totally undisciplined.
Soon Hurley even stops giving him tactical assignments or trying to channel his energy and talent.
He becomes a declared target for all defenders but never hides, quite the contrary.
He loves a physical confrontation and even when he gets the attention of opposing defenders, he does everything he can to stay on his feet and when he falls, he immediately gets back up … lowering his socks even more onto his ankles in defiance.
He loves dribbling, an art for the few in the UK at that time and perhaps even more appreciated for it. Those who have seen him play say that against the most violent and vicious defenders his greatest amusement was to dribble them several times in the same action and after dribbling them once to wait for another dribble … a bit like a bullfighter with a bull.
When he returns from yet another summer of revelry and 'various experiences', however, it is evident that Robin has lost something of his brilliance and skill.
It is also evident that Robin is now a habitual drug user and this is keeping away several big teams (QPR and West Ham) who had shown interest.
To add to this, Reading's players are on the outs with the club, which is guilty of failing to keep its financial promises made at the time of promotion.
Charlie Hurley is repeatedly threatening to resign and without his mentor and the only one who has in any way managed him, it is the beginning of the end for Friday at Reading.
Robin struggles to regain the polish of previous seasons but his reputation is still intact.
An excellent offer arrives from Second Division side Cardiff for Friday.
That's almost £30,000.
Less than what they could have earned from his transfer just a few months earlier but still a respectable sum.
Friday goes to Cardiff reluctantly.
Too far from home and the salary is too low.
Reading threaten to terminate his contract.
And so on 30 December 1976 Robin Friday becomes a player at Cardiff, English second division.
The start is the worst possible.
On his arrival at Cardiff Central Station Robin Friday is arrested.
He had travelled from London without a ticket.
It is his new manager Jimmy Andrews who picks him up at the station, pays the fine and takes him to the headquarters for signing.
All this just two days before his first-team debut, scheduled for the first of the year in a home match against Fulham, the team whose ranks included perhaps the two greatest British footballers of a few years earlier: Bobby Moore and George Best.
It is the match we told you about at the beginning.
It seems like the beginning of a wonderful story between Robin Friday and Cardiff and who knows, maybe even the final leap towards a consecration at an even higher level that is surely still in Friday's 'ropes'.
None of that.
He would finish the season scoring a total of seven goals, alternating excellent performances with some absolutely abulic ones.
Friday trains less and less, returns to London often and sometimes turns up for the game twenty minutes before it starts.
Jimmy Andrews is no Charlie Hurley.
There is no forgiveness or compassionate pat on the back or even the father-to-son face-to-face chat that has always (more or less) put Robin back on track.
Patience is wearing thin, and when after the summer break Friday shows up in dire straits, having contracted a severe form of dysentery that has caused him to lose more than 10 kg, even Andrews realises that Friday's health and physical state are now compromised.
In spite of this Friday is treated and waited … for two long months before he is fit enough to send him back on a playing field.
He is scheduled to return in a league match at Brighton.
His direct opponent that day is Mark Lawrenson, a young and very strong central defender who will become a mainstay of Liverpool and the Irish national team.
Lawrenson plays hard but above all leaves little room for Friday, who is unable to express himself at his usual level.
During the umpteenth Lawrenson's slide forward and while the Irishman was still on the ground, Friday found nothing better than to kick him in the face.
He was immediately sent off and Cardiff lost the game 4-0.
Not content with having done himself and his team a disservice, it seems Robin sneaks under the bridge after the sending off and goes into the Brighton dressing room to … leave a 'solid' souvenir in Lawrenson's garment bag.
It's obviously the straw that breaks the camel's back.
Friday is disqualified and heavily fined by the club.
His trail will be lost for over a month until he turns up for his last match with Cardiff, an away defeat to Bolton.
Ten days later Robin Friday, on 20 December 1977 and aged just 25, he would leave football for good.
Robin returned to London and, after his divorce from his second wife, resumed work on the building site.
In Reading meanwhile, more than 3,000 signatures were collected among the fans and handed over to the club.
The petition says to bring Robin back to Reading.
Maurice Evans, the Royals' new manager, contacts him and asks him to come back and play at Elm Park, where everyone wants him back.
'Son, if you get your life in order you can still get where you want to be in football, even in the national team,' Evans tells him.
"How old is Boss?" asks him Friday.
'Forty-one' is Evans' reply.
"Good. I'm about half his age but I've already lived twice as long as you have."
For Robin Friday, the descent into hell has already begun.
A third failed marriage, a return to live with his parents before managing to get a small flat granted by the state to the underprivileged.
He will end up in prison again for seizing drugs from young drug dealers by posing as a police officer.
His life would end in his small two-room flat in Acton three days before Christmas 1990, most likely from a heroin overdose.
Robin Friday was 38 years old.
The question will always remain as to where he could have gone with the talent that mother nature had given him and for anyone who saw him play there is no doubt that he could even have made it to the national team.
Robin never had that regret.
He preferred to live life to the full, burning out like a shooting star but even if only briefly lighting up the scene and bringing so much joy to those lucky enough to see him in action.
It is no coincidence that both Reading and Cardiff (where let us remember he only played 21 games) voted him 'Player of the Century' and 'Cult hero in club history' respectively.
This is the story of Robin Friday 'the greatest footballer no one (or hardly anyone) has ever seen'.
The one about Robin Friday is one of 27 biographies told on
http://www.urbone.eu/obchod/mavericks-cult-heroes-del-calcio-britannico
ANECDOTES AND TRIVIA
On returning from one of his famous summers in the hippy commune in Cornwall Robin returns with tattoos on all the fingers of one hand. The tattoos start to become infected and have to be surgically removed … with the result that Friday will train for a month with a cast to protect his hand.
On 9 April 1975 Reading host Rochdale for a league match. The score was deadlocked at 1-1 when Friday came up with a dribble and then a great right-footer from outside the box that slotted into the corner.
It's the last minute of the match.
Robin runs towards his fans and when he arrives under the corner he finds a policeman undaunted despite the wild cheering on and off the pitch.
Friday approaches him and finds nothing better than to blow him a kiss in the middle of his forehead.
The policeman remains undaunted and meanwhile the stadium comes down!
It is 31 March 1976 and at Elm Park the decisive match in the Division 3 promotion race is probably being played. Facing Reading, 4th in the table, is Tranmere Rovers, who are one step above the Royals.
Given the importance of the match, international referee Clive Thomas, probably the best English whistle at the time, was even sent out.
The game was already 2-0 to Reading when Gary Peters, Reading's right-back from defence, sent a long diagonal ball down the left to Robin Friday.
Friday jumps to stopper the ball with his chest and as soon as he gets his feet back on the ground he launches himself into a flying reverse.
We are 30 metres from goal. The ball goes in under the crossbar of the Tranmere goalposts.
There are a couple of seconds of absolute silence, dictated by the disbelief of team-mates, opponents and spectators. Then a roar. Even referee Thomas brings his hands to his head in a gesture of utter disbelief.
"I have never seen a more beautiful goal in my life. And I have seen Pelé, Cruyff and Best score live,' Thomas will later recount.
At the end of the game he even went to congratulate Friday. 'Well done son, that's the most beautiful goal I've ever seen,' Thomas will say admiringly to Friday.
Friday's usual wonderful reply: 'Well, you should come around a bit more often. I score goals like that every Saturday'.
During a bus trip, the team passes near a cemetery. Friday asks to stop the bus.
He climbs over the gate, enters the cemetery and when he gets back on the bus he has several marble angels detached from the tombstones that he arranges around Club President Frank Waller, who was blissfully sleeping.
"So when he wakes up he'll think he's gone to heaven," is Robin's justification.
5 August 1976 is the date of Friday's second wedding. The local television station, Southern Television, decides to film the event. In one of the first sequences, Robin Friday, in a velvet jacket, tiger shirt open over his chest and cowboy boots, is seen 'rolling a joint' as he sits on the steps of the church.
The rest of the wedding will go down in local legend.
Fisticuffs between the 'locals' and Robin's friends from London, cocktails served at the wedding stretched with LSD tablets and one of the couple's most coveted gifts, a large envelope containing Hashish, stolen during the wedding lunch.
One of the tales that best describes Robin's 'madness' is the one in which during an away match in which the team spent the night before the match in the hotel, Robin first got drunk to historic levels, then went on to throw billiard balls at the lampposts outside the hotel and then disappeared into the garden for a while.
He then returned to reception completely naked and carrying a swan.
When asked 'what was he doing with a swan in a hotel reception' Robin replied 'keeping us company. He was alone out there and he, like me, was getting bored" …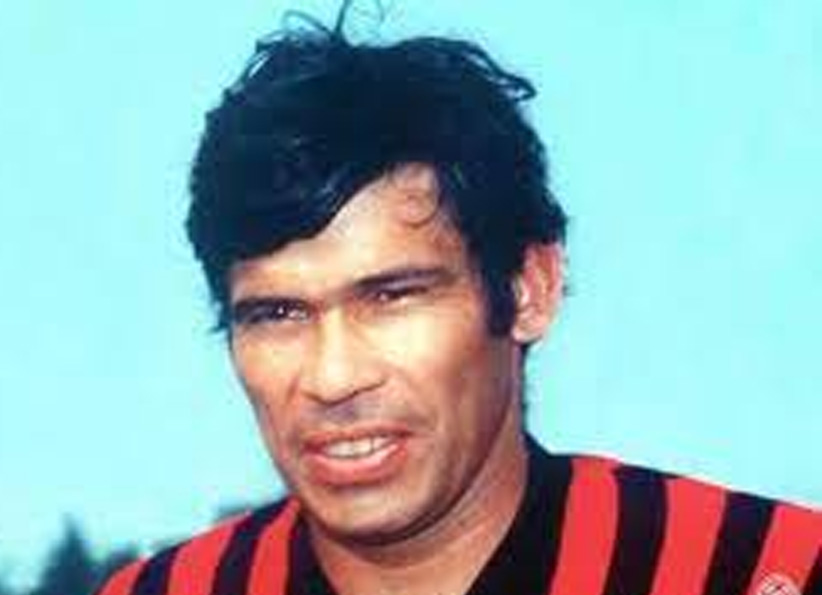 The one about Robin Friday is one of 27 biographies told on
http://www.urbone.eu/obchod/mavericks-cult-heroes-del-calcio-britannico