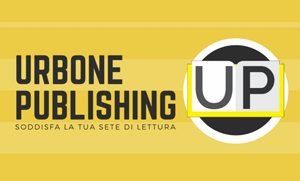 PAUL MC GRATH: Wonderful footballer and alcoholic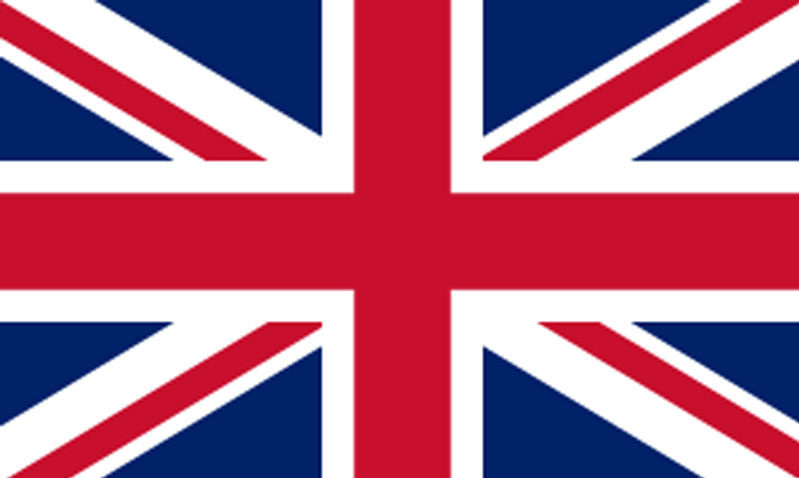 It is 27 March 1994.
Aston Villa had just beaten the highly favoured Manchester United in the English League Cup final.
A clear and unequivocal 3 to 1, the result of an intelligent and balanced match by the 'Villans', lethal in counter-attacks with Atkinson and Saunders and with an impeccable defence.
At the centre of this defence there's an authentic colossus.
He is Irish, he is almost 35 years old, he has already had several operations on his battered knees, but today he was simply sensational.
His name is Paul Mc Grath, also called 'God' by the fans at Villa Park.
The game has been over for a few seconds.
The two teams are on the pitch waiting to go up to the prize-giving stage in the magnificent setting of Wembley.
Alex Ferguson, manager of Manchester United, enters the playing area and walks towards the Aston Villa players gathered in a group in the midfield circle.
He walks right up to Mc Grath.
Ferguson smiles at him and extends his hand.
"Congratulations son, you really played a great game."
Mc Grath can express nothing but an embarrassed smile.
It is the first time the two have spoken in almost five years.
The last time had been in November 1989 when Alex Ferguson, former coach of the Red Devils, had informed Paul Mc Grath, a Manchester United player for seven seasons, that he had sold him to Aston Villa.
"It took me several years to get over that disappointment. I couldn't accept being shown the door like that," recalls Paul Mc Grath himself.
"Then one day I finally realised he was right. I was an alcoholic and a detriment to the club and my teammates'.
Paul Mc Grath was born in the town of Ealing, north-west London, on 4 December 1959.
His mother is Irish. Her name is Betty Mc Grath.
The father is Nigerian and goes 'into hiding' shortly after conceiving the child.
The mother lives in Dublin and on the pretext of looking for work, she leaves the family and moves to London to give birth to their son.
Paul is not even a month old when he is placed in the care of a new family.
"My mother told me years later that she couldn't take me home anyway because her father would kill her. I met him many years later. My mother was absolutely right. She really would have done it,' recalls Paul Mc Grath.
When he was not even five years old, the foster family 'tired' of him.
Too lively, too undisciplined.
Paul goes back to his mother for a few days but in the end she finds nothing better than to put him in an orphanage in Dublin.
It is here that Paul spends his childhood.
Without love, without cuddles and without warmth.
This is the 1960s.
There are very few black people in Ireland at that time.
With Paul in the orphanage are four other children with the same skin colour as his.
"For years we thought we were the only black people in the whole of Ireland," Paul recalls of that time.
"We had one game, just one. With old tyres that a generous tyre dealer would donate to the orphanage. We would spend whole days rolling them or jumping in them."
His mother occasionally visits him.
Once she shows up with Paul's half-sister from a new relationship.
She is black like him, her name is Okuba.
"When they would leave together after spending time with me I couldn't understand why they would leave me there instead of taking me away with them," Paul still recalls with a veil of sadness.
But then came the turning point.
Starting compulsory school also means starting to play sports, especially team sports.
Paul is agile, powerful and has an innate ability for whatever discipline he decides to try his hand at.
Rugby, Gaelic football, hurling … and especially football.
Paul falls in love with football.
It wasn't long before he was noticed by the great Billy Behan, the famous Manchester United scout to whom the names of Irish champions such as Don Givens, Kevin Moran and Tony Dunne are linked.
Manchester United had him in their sights for a few seasons and when Paul, in his first year in the First Division of the Irish league with St. Patrick's Athletic was voted best player of the year, the Red Devils decided he was ready to move to Old Trafford.
The manager is Ron Atkinson who immediately places him in the centre of defence.
His performances are immediately of the highest level.
He can also play in midfield given his tactical intelligence, his ability to recover balls and distribute them with precision and elegance.
In 1985 Manchester United won the FA CUP and Paul Mc Grath was elected 'Man of the Match'.
By his own admission those were the years, however, when drinking no longer became a social diversion or an opportunity to 'team up' with teammates.
His innate shyness, his obvious discomfort in any social situation lead him to find in drinking the courage and self-confidence that he completely lacks outside a football pitch.
"I was loved by the Old Trafford crowd, I had a wonderful relationship with teammates and coach, I had built a beautiful family … and yet I still felt like a nobody, a stupid, insignificant and insecure person."
The following year Alex Ferguson arrived at Old Trafford, fresh from his fantastic successes with Aberdeen. He quickly realises that there is something wrong at Manchester United.
'We are more of a "drink club" than a "football club"' the great Scottish coach will say a few months after his arrival.
Paul Mc Grath, Norman Whiteside (the 1982 Spain prodigy with Northern Ireland, the youngest player ever to play a World Cup) and captain Bryan Robson are the leaders of this 'bottle culture' that is getting United nowhere.
But if for Bryan Robson, an exemplary professional in training and on the pitch, it is a problem nevertheless 'managed' within certain parameters, Mc Grath and Whiteside are often out of control.
Added to this, for both of them, are constant physical troubles that often leave them on the sidelines of the first team.
For both, having become close friends, the bottle is the ideal refuge.
Ferguson realises he must act.
He knows perfectly well that Paul Mc Grath is probably the strongest defender in the entire First Division … but he knows just as well that his reliability is very limited.
Manchester United wants to get rid of him and offers Paul Mc Grath the astronomical sum of £100,000 and a 'testimonial match' (a friendly game against a prestigious club with the proceeds practically all going into the player's pocket).
Paul Mc Grath not only refuses.
He feels tremendously offended by Ferguson and the management's proposal.
At this point Ferguson has but one choice: to put Mc Grath on the market, to the highest bidder.
To his old manager Ron Atkinson, who has since become manager of Sheffield Wednesday, it doesn't seem real! To be able to have that wonderful footballer back with him!
Only Aston Villa get in the way. The offer is higher, both for Manchester United and Paul Mc Grath.
400,000 pounds for a footballer with a known drinking problem and such bad knees is quite a sum.
Aston Villa will be making one of the most successful signings in its long and glorious history!
In his first season with the Villans (1989-1990) he even came close to winning the title.
For Graham Taylor's boys came a surprising and unexpected second place behind a phenomenal Liverpool.
In the meantime Paul became one of the pillars of Jack Charlton's marvellous Eire who, after impressing everyone at the European Championships in Germany in 1988, were preparing to play in the Italian World Cup.
Paul Mc Grath played at excellent levels that World Cup, so much so that his name began to circulate in several European clubs, one of them being Diego Armando Maradona's Napoli.
Paul, however, at Aston Villa is like a pope, or rather, like a 'God' as he is called by the ardent fans of the Holte End, the hottest stand of the 'claret & blue' fans.
Paul is already past 30, his knees creak more and more and alcohol is now a constant in his life.
He seems to be heading towards the twilight of his career but a few months later everything will change again.
For the better.
At Aston Villa, he, his mentor and first admirer, Ron Atkinson, comes to sit on the bench.
'Big Ron' builds a dream team, which plays offensive, spectacular and above all effective football.
Paul is reborn, he rediscovers an authentic second youth.
His physical troubles practically force him to stop training, but no one makes a problem of it. On the contrary.
"Look after those pensioner knees Paul! Just take it easy, I need you on the pitch on Saturday, not Monday morning!' Ron Atkinson often tells him.
The 'cure' prolongs his career.
Paul is a natural athlete and does not need to stretch his neck in stretches and repetitions.
He understands football like few others, 'reads' the movement of the attackers in advance and in the one-on-one you don't get away from him even if you shoot him … what does he need to run in training?
At the end of the 1992-93 season for Aston Villa came another second place in the league, this time behind Alex Ferguson's Manchester United and for Paul Mc Grath came one of the greatest individual satisfactions possible for a professional footballer.
Paul is voted 'Footballer of the Year' by his Premiership colleagues.
It is a very important accolade and a significant attestation of esteem.
Mc Grath is almost 34 years old, plays as a defender, and in that role it is much more difficult to grab this kind of award, which is usually given to footballers in much more 'eye-catching' roles.
Paul Mc Grath's words recalling that period are like a stab in the back.
"It was a wonderful time. I was at the top of my profession, loved and respected by teammates and opponents, fans and insiders, and with a wonderful family who loved and who loved me.
The only one who didn't love me was me'.
As mentioned at the beginning, the following year also saw his first trophy with Aston Villa in the League Cup.
It is March 1994.
That summer is the World Cup in the United States.
Jack Charlton's Eire repeated the miracle of four years earlier by qualifying for the World Cup at home.
In the weeks leading up to the tournament there were several problems due to some 'alcoholic excesses' within the National Team of the Green of Ireland.
Mc Grath, with Sheedy, Aldridge and Cascarino, is always at the forefront!
Eire faced their debut match with major formation problems.
Both of the 'two towers' on which Charlton's national team's game is largely based are missing.
Niall Quinn is at home with a ruptured cruciate ligament and Tony Cascarino is in the infirmary with muscle trouble.
In front of them was Arrigo Sacchi's Italy, which in addition to the various Baresi, Maldini and Albertini featured the attacking duo of Roberto Baggio and Beppe Signori, who had scored almost 50 goals between them in the Italian championship that had just ended.
Ray Houghton's early goal surprised the Azzurri and charged the Irish but no one could predict that that opening goal would be the only one of the match.
Yes, because despite Baggio & Co.'s repeated attacks, the Irish defence held strong and proved impassable.
At the centre of this defence is a genuine giant who, with that day's performance, will definitively enter the hearts of all the wonderful Irish fans.
Paul Mc Grath will be 'man of the match' for everyone, the 'oldest' player on the field.
At club level another League Cup success came in 1996 against Leeds United, in a game dominated and won by the Villans 3 goals to 0.
At the end of that season he was sold to Derby County, newly promoted to the Premiership and eager to add experience to the team.
Paul is almost 37 years old but has enough strength for one last challenge.
The Rams are favourites for relegation.
Exactly the stimulus that Mc Grath needs.
He and Igor Stimac form one of the most solid (and fearsome!) defensive pairs in the entire Premiership.
A twelfth place finish in defiance of all the Cassandras.
Paul also achieved his umpteenth goal this time.
He will play a few more games at Sheffield United in the cadet division, but by now his knees can no longer really take the constant strain … and the bottle, unfortunately, will increasingly become his favourite refuge.
ANECDOTES AND TRIVIA
"I played several matches with a lot of alcohol still in my body. There were times when I was ashamed to get too close to my direct opponent for fear that he would smell my alcohol.
Alan Shearer for example I'm sure once realised that very well,' Paul says.
"I have always been very shy.
Growing up in an orphanage you become convinced that to avoid trouble you have to become almost transparent, don't let the world know you exist.
I've done that all my life … and when I really couldn't hide I would ask alcohol to help me cope with life."
"I had my first drink when I was already 18 years old.
Immediately afterwards I felt more comfortable than ever before in my life. I realised that with a few drinks in my body I was also able to be among others and communicate.
Too bad that after a few years I drank so much that it became IMPOSSIBLE for me to communicate …"
"When I stopped playing, alcohol became the absolute master of my life. I had nothing else to do and above all, I had no desire to do anything else.
For years I remember my son's embarrassment when in primary school he had to try to explain what his father did to his playmates.
"Mom, Tommy's dad is a fireman, Mike's dad is a policeman. What does my dad do?" asked Paul Junior one day to his mother.
The answer should have been "Nothing. Your dad drinks.
In 2002 I started commentating on football for the BBC and RTE. I finally had a 'trade'.
"My dad is a football commentator on TV" my little Paul could finally say with pride."
"When I was at Manchester United Alex Ferguson realised very early on that Norman and I could not spend a single afternoon away from a pub.
In addition we were often injured and therefore doubly useless to the team.
Around that time I had a car accident.
I wrecked my car.
The fright kept me away from alcohol for several weeks.
'Maybe this accident is just what Paul needed,' Ferguson told me one day.
All to no avail.
Within a few weeks I had started drinking again.
And at that point Alex Ferguson's patience with me had run out'.
Everyone at Aston Villa knew, including the fans, about my problems. But absurdly this brought me even closer to them.
I was 'flawed' and therefore 'human' and they forgave me practically everything.
In a pre-season game I took the field totally drunk.
As I was about to kick a free kick I completely missed the ball and ended up lying on the ground.
From the stands, after the customary laughter, there was a long and moving round of applause.
And then the usual 'Ooh ahh Paul Mc Grath' chorus.
In the worst times when alcohol was out of control for Paul Mc Grath there were even two suicide attempts.
"It was no longer 'social' drinking, to be able to be around other people and or to raise my non-existent self-esteem a little bit. No, at that time I was drinking myself into oblivion. Until I no longer knew who I was and where I was. And in those moments I didn't care about anyone in the world, neither about my wife nor my children. A shit man, totally useless. And I was so cowardly that I was not capable of living or even of dying".
In his wonderful autobiography 'Back from the Brink' two things stand out from the rest.
The first is the subtitle wanted by the publisher 'Paul Mc Grath, the greatest Irish footballer of all time'.
This embarrasses the modest and humble Paul beyond measure: "If I were Liam Brady, or Roy Keane or Johnny Giles and read this title I would be terribly offended!"
Finally, the words of eldest son Jordan, who is very close to his father and has recently embarked on a brilliant modelling career.
"My father should not feel guilty for what he has been all these years. We don't hold any grudges against him. He is a good dad and we are always so proud to walk down the street by his side".
Paul still occasionally works as a commentator on TV, has worked on the staff of a few Irish teams and has even recorded a few albums with some success.
Of himself today he says: 'I know it's the oldest cliché in the world for an alcoholic, but it's the plain truth: I don't know what I'm going to do tomorrow, I just know that even today I managed not to drink'.
This is the story of Paul Mc Grath, wonderful footballer and alcoholic.
The question he will always carry with him is the one Ron Atkinson, the coach who got the best out of Mc Grath, asked him one day
"Paul, but without the alcohol … what kind of footballer would you have been?"
The one to Paul Mc Grath is one of 27 tributes told in http://www.urbone.eu/obchod/mavericks-cult-heroes-del-calcio-britannico