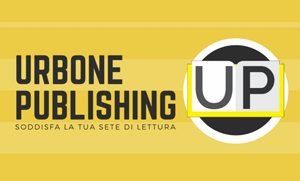 JIMMY HASTY: The tragic story of the one-armed striker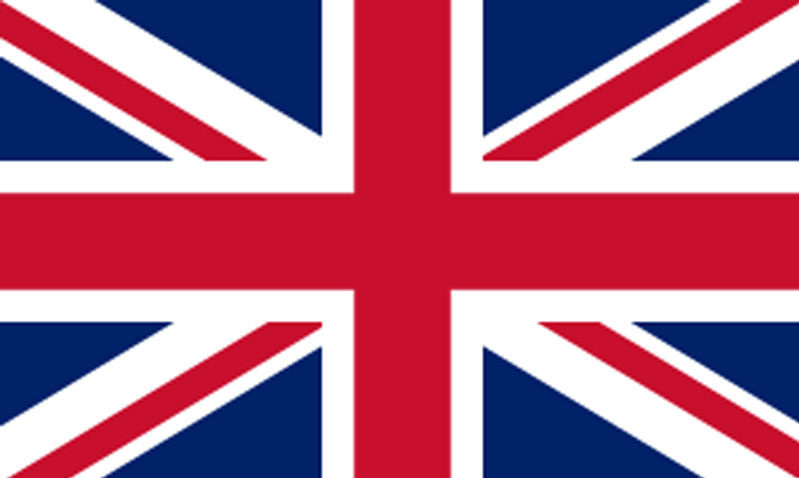 October 1960.
Jim Malone, President of the Irish First Division team Dundalk F.C., shows up at the management meeting called for that morning far more excited than usual.
He immediately took the floor.
'Gentlemen, I have found the guy who will help us finally get back to the top of the league'.
A sentence of this magnitude, said by the usually even-tempered 'Chairman' of the 'Lilywhites', cannot fail to leave the club's management indifferent.
He begins by recounting what he saw of this boy in a match at Newry Town, a small amateur team that plays just over the border and in which the boy in question literally impressed him.
"He's tall, physically strong, he's intelligent and in the aerial game he's virtually unbeatable," is President Malone's description of him.
"His name is Jimmy Hasty and we need to acquire him immediately," the Dundalk top executive concludes without mincing words.
At this point one of the executives asks for the floor.
"Yes Jim, I've heard of him too. He may be good … but he's missing an arm!"
"That's true," Malone replies quietly, "but apart from playing football with his feet we simply have to buy him anyway."
A fierce discussion ensues.
It seems that some of the managers even go over the top: 'We don't need monsters in the team'.
It is not often that the mighty Jim Malone is outvoted, but that is exactly what happens on this occasion.
"No problem dear executives," says Malone when he resumes the floor after the impromptu vote.
"I have already bought Jimmy Hasty with my own money. There will be no need for the Club's."
It will be one of the happiest decisions in Dundalk F.C. history.
Jimmy Hasty will soon become the most important man in the team.
His goals and his ability to act as an advanced reference for his teammates will become crucial in the team's economy of play.
His impact is excellent. He scored in his debut match against Cork and just over a month later scored the decisive goal in the Leinster Senior Cup final with a splendid header.
The exploits of the 'one-armed striker' soon made the rounds of Ireland and the small Oriel Park, Dundalk's home stadium, became packed for every home game of the 'Lilywhites' and even in away matches people flocked to see Hasty in action.
Meanwhile the team grew and improved from season to season and in the spring of 1963 Dundalk found themselves, after a 30-year abstinence, with a great chance to win the title, the second in their history.
In their last game of the season, on 4 April 1963, Dundalk are away against Bohemians.
The match should be little more than a formality.
The Dublin Rossoneri are in fact last in the standings, with only seven points to their credit, the result of just one win in the entire league and five draws in 17 league games.
Five minutes from the end, however, the 'Bohs' were two goals to nil ahead and Dundalk fans were in for yet another disappointment.
In the final minutes, however, the two goals arrived in quick succession to restore Dundalk's hopes, but they now had to wait a full week in which Waterford and Drumcondra, the two teams with one game each to make up, would be in action, and with a win they could snatch the title from Hasty and co.
It won't happen and Dundalk will thus be able to celebrate the second title in their history.
A title means access to the Champions Cup.
In the first round the Irish have to face the Swiss from Zurich.
A difficult but not impossible match for President Malone's men.
In the first leg, however, Zurich took one bite out of the inexperienced boys in white shirts and black shorts.
A three-nil victory that left no hope for the return match.
Dundalk, also without several first-team players, arrived in Switzerland with only one apparent goal: to avoid humiliation.
Instead, they came close to a miracle.
First a goal from Dermott Cross on a fine assist from Jimmy Hasty and then it was the same striker who slid in to put his side two-nil up.
A few minutes passed and a shot from the edge of the area by Hasty himself crashed against the crossbar.
It would have been the three-nil equalizer that would have put the match back in absolute parity.
Instead, it was Zurich who scored a goal that allowed the Swiss to go through (they even reached the semi-finals in that edition, losing only to the mighty Real Madrid of Gento and Di Stefano) but for an Irish team it was the first away victory in a European competition.
That same season would see a second place finish in the league and for Jimmy Hasty the personal satisfaction of triumphing in the goalscoring table.
Hasty would leave Dundalk in 1966 and play one more season for Drogheda before retiring in 1967.
His score in Dundalk tells of 103 goals in 170 games and an incredible amount of assists for his teammates, thanks both to his skill in the aerial game and his great technique and vision.
It is 11 October 1974. Football is now in Jimmy Hasty's past.
He now works in a publishing house, has married Maragert, his love since his teenage years, and has two sons, Martin and Paul.
It is early morning and Jimmy is on his way to work.
He is walking down Brougham Street.
He is approached by a man.
Who shoots him three times in the back.
The streets are almost deserted. The first to rush in is a man who, like Jimmy, is on his way to work.
His name is George Larmour and he is an advertising man at the Belfast Telegraph.
He calls for help but the streets are still deserted.
He does not know who the man on the ground is but tries to hearten him, covers him with a blanket and holds him in his arms.
When the ambulance finally arrives Jimmy Hasty has already reached his God.
Jimmy Hasty's only 'fault' was that he was a Catholic and a famous person.
Although he was not an active member of any organisation, he was an ideal target for the more extreme fringes of the Ulster Loyalist Force.
His killer, like so many in that terrible period of Northern Ireland's history, will never be brought to justice.
There is an archive called 'Lost Lives' that collects the names of those who perished in the 'Modern Troubles', the riots that began in Northern Ireland in the late 1960s.
For Jimmy Hasty there is a number: victim number 1205.
ANECDOTES AND TRIVIA
Jimmy Hasty lost his left arm at the age of fourteen.
It was his first day at work in a mill near Sailortown, a neighbourhood near the port of Belfast where Jimmy was born and raised. Unable to find another job he put his heart and soul into football, overcoming all the prejudices arising from his disability with his skill and determination.
Twenty minutes after his debut against Cork, it seems that the same manager who had lively opposed the decision to buy Hasty decides to go and speak to President Malone.
"Jim, you can take the money you spent on this boy out of the club's coffers. I don't think anyone will object to that."
"It was amazing to see how he moved with perfect balance despite that severe handicap" his attacking partner Francie Callan says of Hasty.
"He had incredible control of the ball and thanks to his physical strength (Hasty was 185 centimetres tall) he drew the attentions of the opposing defenders to himself, thus leaving more space for his teammates" adds Callan himself.
He also recalls Hasty's shrewdness. "Jimmy was phenomenal in the aerial game but he often used the part of his left arm that was left to lean on opposing defenders and give himself the momentum to jump… something the referees certainly couldn't see!"
Jimmy Hasty's name also began to circulate in England.
Nottingham Forest were reportedly interested in buying him for a while.
Rumour has it, however, that there are insurance problems and in the end nothing will come of it … to the delight of the Dundalk fans who could continue to enjoy their favourite.
There is not a single former team-mate who does not remember Hasty's human qualities. "He was absolutely humble and modest. Very approachable to everyone, fans first and foremost,' recalls his teammate Francie Callan, who adds a much more private and touching memory.
"I lost a son who was only a few months old. Jimmy was closer to me than anyone. One day I came home and found a letter. He had written it. It was full of love and compassion that only a man of his great sensitivity could have written" his Dundalk ward mate recounts movingly.
In Dock Street, Belfast, there is a bar.
It is simply called 'American Bar'.
It is a classic British bar with football memorabilia everywhere.
Scarves of European and English teams that have passed through there, photos of champions of the present or recent past.
But behind the bar, in a prominent place for anyone approaching to order a pint there is a black and white photo showing a footballer with a smile this big receiving a trophy from an elderly gentleman with glasses who is none other than Jim Malone, President of Dundalk and his mentor.
The trophy is the one awarded to the best Irish footballer of the 1964-1965 season.
Clutching it tightly in his right hand is himself, Jimmy Hasty.
Pedro Donald, the owner of the club, explains why.
"It was when we bought the bar that we learned that Jimmy was a boy born and raised in this neighbourhood. I want everyone who comes in here to see this picture … and to ask who that footballer is because everyone around here must know this story."