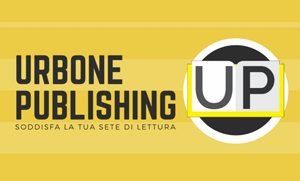 JOHN WHITE: The tragic story of the 'ghost' of White Hart Lane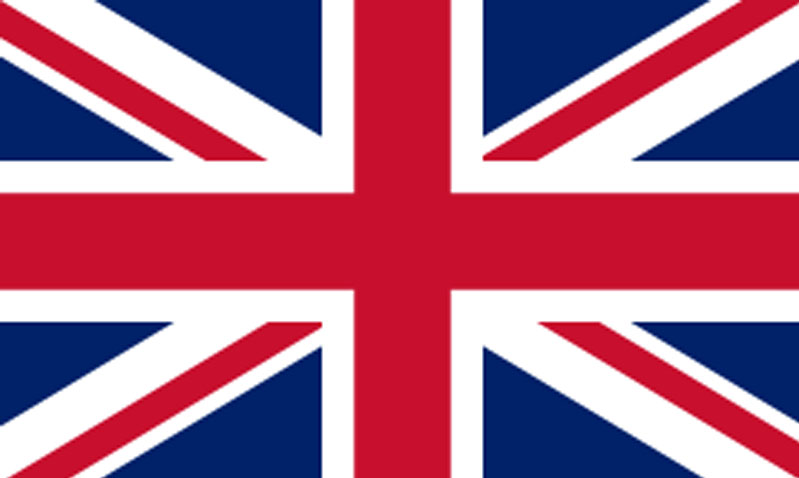 It's 15 May 1963.
It is the day of the Cup Winners' Cup final.
The challenge is between the Spanish Atletico Madrid and the English Totthenam Hotspurs.
They are two excellent teams, full of players of great quality.
In the ranks of the Madrid 'Colchoneros' are the Brazilian Ramiro, the Argentine Jorge Griffa and the acrobatic winger Enrique Collar, who is also the team captain.
Opposite were Totthenam from England, at that time probably the strongest team in the whole of the United Kingdom and capable of winning just two seasons earlier the famous 'double', i.e. triumphing in both the First Division and the FA CUP.
Captain Danny Blanchflower and striker Jimmy Greaves are the two most celebrated names, although they are by no means the only great Spurs players.
Atletico Madrid are the holders of the trophy, having defeated Fiorentina in the final in the previous edition.
In short, a hard-fought and balanced match is expected.
This will not be the case.
Totthenam will literally tear the 'Colchoneros' to shreds with a five to one that could have been even bigger for what was seen on the pitch.
And if the score tells of the doubles of Jimmy Greaves and Terry Dyson, no one has missed the sumptuous performance of Spurs' number 8, a little red-haired, white-skinned man who seems to be everywhere that night.
His name is John White.
He scored one goal and was involved in the actions of three of Totthenam's other four goals.
'It was like trying to catch a shadow' is what several Atletico players will say about him at the end of the game.
At White Hart Lane they know it all too well.
Technical staff, teammates and supporters.
Since arriving from Scotland in October 1959 he has become a decisive player.
He defends, conquers ball after ball and then builds, kicks and runs like a man possessed. And he knows how to arrive in the box suddenly, almost without anyone noticing … to score decisive goals.
They call him 'the ghost'.
Just over a year has passed since the magical night in Rotterdam.
Another season is over.
It was not a season that lived up to the previous ones.
A fourth place in the league and an immediate exit in both the Cup Winners' Cup and the FA CUP are not the results expected by a team of Totthenam's worth.
But a new season is upon us and Spurs are eager to get their hands on a trophy again.
It is 21 July and John White is at Crews Hill, a golf complex in north London. Golf is one of the great passions to which 'the ghost' devotes much of his spare time.
At one point, a violent thunderstorm breaks out.
White takes shelter under a tree beside the green.
It will be the worst decision of his life.
And unfortunately the last.
Lightning will strike him dead on the spot.
He will leave behind a young wife, Sandra, and two-year-old Mandy and six-month-old Rob.
The people of Totthenam are dismayed and in disbelief.
John White was 27 years old.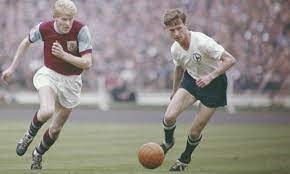 John White was born in April 1937 in Musselburgh in the county of Midlothian in Scotland.
His career as a footballer began at the small Alloa Athletic. Here he played three seasons, putting himself in the spotlight with his incombustible energy, a highly educated left foot and great vision of the game.
He has already developed that special characteristic that will make him known and feared by his opponents: the ability to insert himself into the opponent's penalty area with great timing.
Playing as a midfielder, he scored 26 goals in 68 games, but it is clear to everyone that a player of his quality is destined for other stages.
There is already talk of the 'big boys' of Scottish football, Celtic and Rangers, but instead it is Falkirk who, by paying over three thousand pounds, secure White's services.
His short stature and apparent frailty act as a deterrent to big clubs stepping aside at the last moment.
Not so Andy Beattie, the Scottish national team selector, who in May 1959 made White's debut in a prestigious friendly at Hampden Park in Glasgow against West Germany.
White's impact is phenomenal.
Not only did he score one of his classic goals with an accurate left-footed drive from the back, but by the end of the ninety minutes he was unanimously judged to be one of the best players on the pitch in the Scots' three goals to two victory.
Team-mate in that match is the great Dave Mackay, one of Totthenam's leaders.
It is he who strongly advises manager Bill Nicholson to buy White for Spurs.
Nicholson, like many others before him, is not completely convinced.
The petite physical frame of the young Scottish midfielder leaves him somewhat perplexed.
Will he be able to cope with the pace and physical prowess of opponents in a league as competitive as the English First Division?
The fact is that White starts the new season still with Falkirk.
In October, for the defunct and beautiful Inter-British Tournament, Northern Ireland await Scotland at Windsor Park in Belfast.
White had already become an immovable starter for the 'blues'.
Scotland won that match four goals to nil.
White scores another goal but this time the praise doesn't just come from teammates and fans.
It is Danny Blanchflower, captain of Northern Ireland and also a Spurs player.
He calls out Nicholson personally.
"Boss, Mackay is absolutely right. Don't let this guy slip through your fingers."
At this point Nicholson is also convinced.
Spurs shell out a whopping £22,000 ahead of Glasgow Rangers who are also finally convinced of White's qualities.
White is the final piece in the jigsaw patiently constructed by Nicholson.
In that 1959-1960 season Totthenam finished third in the league (just two points behind Burnley who would go on to win the title) but laid the foundations for the following season, the season of the 'Double' (league plus FA CUP, the first team of the century to succeed).
A team whose strength lay in the midfield.
A mixture of technique, agonism and tactical flexibility.
White, as well as supplying centre forward Bobby Smith with valuable assists, scored thirteen league goals … many of them suddenly 'materialising' in the opponent's area.
In the following seasons would come a Champions Cup semi-final (lost to Benfica of the 'black panther' Eusebio) another FA Cup in May 1962 and the triumph, recounted at the beginning, in the Cup Winners' Cup in 1963, the first British triumph in a European club competition.
When he died, aged twenty-seven, John was probably at the top of his career.
The news was a real blow for Totthenam and its supporters.
There were many who said at the time that 'White's death for us Spurs fans was comparable to that of J.F. Kennedy for Americans. There is no one who can forget where he was or what he was doing when the news came of the passing of our beloved 'ghost' …"
ANECDOTES AND CURIOSITIES
Bill Nicholson before deciding on the purchase of John White and evidently not yet fully convinced by the references of Mackay and Blanchflower even contacted the Scottish armed forces where White had done his military service.
On hearing the news that White had been cross-country champion during his time in the army Nicholson was also finally convinced about the physical qualities of the small Scottish midfielder.
Of frailness, Withe had only looks.
Upon his arrival in London John has a lot of difficulty fitting in. He is homesick for home and the space of his native Scotland. Then he meets Sandra, the daughter of a Nicholson staff trainer.
He falls in love with her and within a year and a half Mandy and Rob are born and White will become indispensable in Bill Nicholson's eleven.
Probably the most complete description of White's qualities is the one given by Danny Blanchflower, captain of Totthenam in those years.
'He would appear and disappear as and when he wished. He was so quick that he seemed invisible. Sometimes you felt he wasn't there, in fact he was always there. To help a team-mate in difficulty, to make himself available when you didn't know who to give the ball to or to pass it with precision to a team-mate in a better position'.
Shortly before his death and after that last season that did not live up to the previous ones, it was Bill Nicholson himself in an interview who highlighted White's decisive importance in his Totthenam.
"So many players have now reached the end of their careers and it's time to think about renewing the team. Luckily there is John who is in the best period of his career. We will build a new, winning Totthenam Hotspurs around him.
There is a precise reconstruction of what happened on that July day when John White lost his life.
That 21 July was the first day of preparation for Totthenam ahead of the new season.
The session was intense but there was the classic cheerfulness of the first day after the summer break.
After training John White challenges his friend Terry Medwin to a game of tennis. Medwin is back from an injury and is working hard to return to the team. For White and his infinite vitality it is a piece of cake. After the match is over and still not satisfied with the physical activity of that intense day, the Scottish national is looking for someone for a challenge on a golf course.
He finds no one willing to accompany him.
Not least because in the meantime the sky had turned dark and threatened rain.
White does not give up. He picks up his bag of clubs and balls and heads to Crews Hill … where lightning will end his life.
It was a few years ago that a touching biography of White was written by his son Rob with the support of Julie Welch, an Observer journalist and Spurs fan.
A film was also made from the biography.
Rob, who was only six months old when his father died, recounts in great detail the 'search' he made to understand who his father was.
"I spent my childhood being pitied. When they knew who I was there was always a hug or a pat on the back,' Rob recalls, 'it was something I didn't understand and it bothered me deeply. Then there was the comfort of my father's former teammates. Dave Mackay, for example, would always take me with him, even into the locker room on game day, and those are great memories for a kid."
Also in the book Rob Smith recounts when, already an adult and lifelong Spurs season ticket holder, his seat neighbour at White Hart Lane discovered he was John Withe's son.
"He became very angry. He told me he felt betrayed. Instead mine was just modesty …"
Again in the biography of John Withe his son Rob tells us very honestly that "it was also important to know that my father was far from perfect, as they had tried to make me believe in my childhood. When he arrived in England, for example, he had already been married and had also had a son … whom he never recognised and only knew who his father was as a teenager'.
Over the years several comparisons have been made between John Withe and the subsequent Totthenam greats.
Glenn Hoddle is one of the most frequent although there are many who point out that 'to Hoddle you had to pass the ball and then he would come up with great plays. John Withe, the ball, would go and get it himself'.
Many have recently compared Withe to Luka Modric, both in terms of playing style and physical resemblance.
It is his own son Rob who recounts having spoken of him to the great Jimmy Greaves, also a teammate of his father.
"Yes, he does indeed look like him. But believe me Rob … your dad was much, much stronger.
Finally, a fact that, as numbers often do, serves more than many words.
In his five seasons at Totthenam Hotspurs John Withe was absent in fifteen games.
Of those fifteen games Spurs won only
… it seems that to this day the older fans at White Hart Lane whenever the sky turns dark and threatens rain say "There he is. Ghost is coming to give us a hand …"