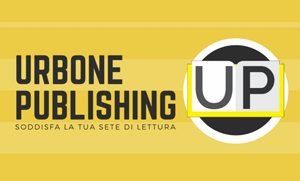 THE NIGHT OF THE "TRINCHE"
When Tomás Felipe Carlovich humiliated the Argentine national team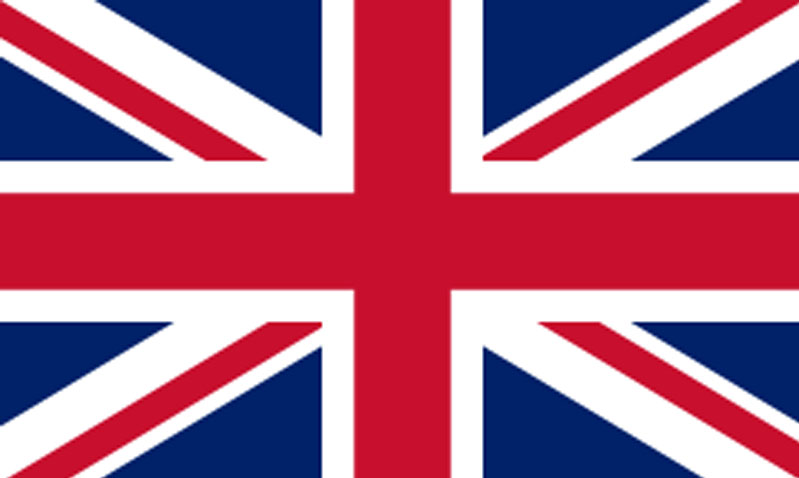 It is the night of 17 April 1974.
The Argentina national team is playing a series of friendlies in the country ahead of the upcoming World Cup in Germany, which starts in less than two months.
Bringing the Argentine national team to the World Cup, after the resounding exclusion of 1970, was Omar Enrique Sivori, the talented number 10 of River Plate, Juventus and Napoli who, as coach, was able to rebuild from its ashes a strong, competitive national team that, above all, embodies the typical values of Argentine football.
Creativity, fantasy and technique have returned to the fore after dark years where physical and defensive football based almost exclusively on obsessive physical preparation had repudiated the essence of Argentine football, the 'nuestra' or way of playing football that has always distinguished this beautiful and contradictory country.
A big hand was given to Sivori by the advent of one of the most beautiful teams in the history of all South American football on the Argentine scene: the Huracan of the young Rosario coach Cesar Menotti.
The premises for a World Cup finally as protagonists are all there. Especially since the Huracan block (Brindisi, Babington, Houseman and Carrascoa) is joined by very interesting youngsters such as goalkeeper Ubaldo Fillol of River and Mario Kempes of Rosario Central. With them are players who play permanently in Europe such as Atletico Madrid's Ruben Ayala and Ramon Heredia or defenders Enrique Wolf of Real Madrid or Roberto Perfumo of Cruzeiro.
Sivori, certainly not the most accommodating character in this land and for some time at loggerheads with the AFA, THE Argentine Federation, resigned, plunging the preparation for the upcoming World Cup into chaos.
In his place Vladislao Cap is hastily called in, but he was training in Colombia and does not seem very up-to-date with his country's football.
For this reason a series of friendly matches were organised within Argentina with local selections, in order to give Cap the chance to evaluate the material at his disposal before drawing up the list of 22 for the World Cup in Germany.
That evening, at the Coloso del Parque, the stadium in Newell's Old Boys, there were over 30,000 spectators curious to see the country's best players in action.
The Rosarina selection is very democratically made up of five players from the Rosario Central 'Rogues' and five from the Newell's 'Lepers'.
Completing the starting eleven is a midfielder, who plays in a Second Division team called 'Central Cordoba' (the third team of the city of Rosario).
His name is Tomas Felipe Carlovich, but to everyone in Rosario he is 'El Trinche'.
He plays with the number 5, that of the 'defensive flyer', that is, the midfielder who sets himself up in front of the four defenders and acts both as a breakwater of the opponents' offensives and as the first builder of the attacking manoeuvre.
At Rosario Carlovich is already an idol.
There are people who go to Central Cordoba matches just to see this left-handed long man in action.
The stands are filled in turn with Newell's or Rosario fans when one of them plays away.
That, however, will be the night where myth and legend will finally meet with REALITY.
Before taking the field, the instructions from the two coaches of Rosario Central (Carlos Timoteo Griguol) and Newell's (Juan Carlos Montes) are very explicit with the eleven about to take the field. "Today we have a great opportunity to show the whole of Argentina what football is like in Rosario. We only ask two things of you: to put in your best effort and to play the football you know and like to play. Don't worry so much about marking or defending. The others, who are the best players in the country, have that worry. So don't lose your composure and play for fun.
The match had only been underway for a handful of minutes and the first ball that Carlovich touched was a real work of art. Having received the ball from Aimar he tackles Independiente defender Francisco 'Pancho' Sa, a man who has already won two Copa Libertadores. Sa tackled Carlovich who pretended to open the play on the outside and instead passed the ball between the legs of the Argentina national team defender. "El Trinche" stops and on Sa's second attempt, this time with the outside of his foot, he runs the ball through his legs again. "Tunel de ida y de vuelta" mark of the house of Trinche Carlovich.
Opening the scoring was Jorge Josè Gonzalez, a full-back from Rosario Central and perfectly served by an assist from a very young Mario Kempes, also from Rosario Central. We are in the 25th minute and the party is only just beginning, the second goal is by Newell's 'Mono' Offredo Obberti served by a ball with a tally from Trinche Carlovich.
t was Mario Kempes who scored the third goal, with one of his left-footed strikes on which Miguel Angel Santoro, goalkeeper of the Independiente 'red devils', could do nothing.
It was a 'baile total'. Argentina never saw the ball. Players such as Brindisi, 'El Loco' Houseman, Daniel Bertoni, Aldo Pedro Poy (Rosario Central's idol but an opponent that night) failed to create a single headache for the Rosarina selection's defence.
But the absolute star of the match was him: Tomas Felipe Carlovich, simply unapproachable.
He was the absolute master. All the actions of the game passed through him and he slowed down or sped up the action at will. "Gambetas", "caños" "sombreros" (two consecutive in Brindisi drove the stadium crazy) and his millimetric passes to trigger his teammates.
At the end of the first half, the Argentina national team coach is furious. He goes to the opposing dressing room and almost begs the two coaches to tell their boys to take their foot off the accelerator. "Tomorrow the press and TV will slaughter us. In what spirit will we be able to go to the World Cup after a drubbing like this?' a desperate Vladislao Cap asks Griguol and Montes.
It doesn't end there though. He has another and much more explicit demand.
"And please take that big hat with the number 5 off the field. He's tearing us apart."
Number 5 is, of course, Tomas Felipe Carlovich.
Cap will be satisfied after a few minutes of the restart and those who were present that night tell of a triumphant ovation that accompanied Trinche's exit from the field.
It was as if the lights went out.
The Argentine national team regained some courage but the grit and character of the Rosarini allowed no comeback. Only one goal, that of Victorio Cocco, made the defeat more acceptable.
… with one certainty on everyone's part: that with Carlovich on the pitch for the full 90 minutes it would in all likelihood have been a massacre.
A few weeks later Vladislao Cap issued the list of 22 for the World Cup in Germany.
Only two players from Rosario teams ended up on that list: Aldo Poy and Mario Kempes. Not Tomas Felipe Carlovich the only one who played for a Second Division team that night.
ARGENTINA: Miguel Ángel Santoro (Independiente); Enrique Wolff (River Plate), Néstor Togneri (Estudiantes), Francisco Sá (Independiente), Alberto Tarantini (Boca); Miguel Ángel Brindisi (Huracán), Roberto Telch (San Lorenzo), Aldo Pedro Poy (Rosario Central); René Houseman (Huracán), Osvaldo Potente (Boca), Daniel Bertoni (Independiente)
Cambios: Carlos Squeo (Racing) por Brindisi, Victorio Cocco (San Lorenzo) por Houseman, Rubén Cano (Atlanta) por Potente, Enrique Chazarreta (San Lorenzo) por Bertoni. Entrenador: Vladislao Cap.
ROSARIO: Carlos Biasutto (RC); Jorge José González (RC), Pavoni (NOB), Capurro (NOB) y Mario Killer (RC); Carlos Aimar (RC), Tomás Felipe Carlovich (Central Córdoba) y Mario Zanabria (NOB), Sergio Robles (NOB), Alfredo Obberti (NOB) y Mario Kempes (RC). Cambios: Rebotaro (NOB) por González, José Berta (NOB) por Carlovich, Roberto Carril (RC) por Robles, Daniel Aricó (RC) por Obberti. Entrenador: Carlos Timoteo Griguol (RC) y Juan Carlos Montes (NOB)
GOLES: PT: González (Rosario), Obberti (Rosario), Kempes (Rosario); ST: Cocco (Argentina)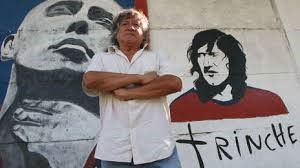 And the reality is represented by this footballer who is simply unapproachable in this match.
On the pitch he commands, conquering the ball with his tackles, slowing down or speeding up the action as he pleases, dribbling out of the defensive phase (amusing and entertaining with his tunnels) or triggering the attackers with long, millimetric throws.
The first half ended 3-0 for the Rosarina selection against, I repeat, the Argentine national team.
An authentic massacre. A 'baile' as they say in those parts.
At the end of the first half, the coach of the "biancoceleste" Vladislao Cap goes to the locker room of the opponents and SUPPLICES the rival coach to replace that authentic wrath of God.
The coach listens to him.
Argentina lifts its head only partially … it doesn't concede any more goals and manages to score one.
In the end, many said that with Carlovich on the pitch the whole match would have been an unprecedented rout.
A few weeks later came the call-ups for the German World Cup and in the 22 were two of the Rosario players who faced Argentina in that friendly; Mario Kempes and Aldo Poy … but not Tomas Felipe Carlovich.
'El Trinche' returned to anonymity even though many, for years, continued to talk about his performance in that match.
A few offers arrive, he plays for Colon and the small Deportivo Maipiù where he shows all his class in that one season … but 100 km away from Rosario are many, too many.
So he returns to his city and his small club, alternating football with long days fishing with his lifelong friends and chatting and drinking good wine in the bars of his barrio.
With this small team he will end his career, idolised by the fans who fill the small 'Gabino Sosa' every Sunday to see his throws, dribbles and tunnels.
And those who saw him play even today have no doubt, the strongest of them all was him, 'El Trinche' Carlovich. A little bit Redondo and a little bit Riquelme they say … well, as reference figures not bad!
Today he still lives in his Rosario, he still goes fishing and plays cards and drinks in his bars. He coaches a small local team (with excellent results!) and is a happy and serene man. When they ask him why someone like him has never really 'arrived', he good-naturedly and seraphically replies: 'What do you mean 'arrived'? I just wanted to play football and be with the people I love… and the people I love all live here, in Rosario'.
When talking about Tomas Felipe Carlovich, the risk is always the same. That of narrating the myth and not the footballer, not the man.
Rarely has it happened in the history of sport, of football in particular, that a footballer has become so popular, iconic and beloved when there is practically no footage of him, no game in the archives of Argentinean TV and on the bible of those who love the 'football of yesteryear', namely You Tube.
A film clip lasting a handful of seconds. Just enough time to see a body feint and then with his left jumping an opponent on the dribble.
Yet his name is always alongside the greatest of a nation that has brought joy and beauty like perhaps no other to this wonderful game.
Maradona, Messi, Houseman. Bochini, Riquelme, Redondo, Sivori, Di Stefano … ask an Argentine to add two or three more. El Trinche Carlovich will definitely be there.
There are no pictures it is true.
But there are words, memories and testimonies.
From those who lived football, understood it and were able to teach it.
Menotti, Bielsa, Pekerman … all people who with Argentina and in Argentina have won and taught football.
They will tell you that Tomas Felipe Carlovich was a joy to watch.
That to see him in a cancha was emotion and beauty.
It was joy and it was revolution, because you understood, watching him play, that that, the playing field was the only place he would want to be 24 hours a day and for the rest of his life.
El Trinche is now an icon. People come from all over the world on pilgrimage to Rosario just to see him, take a photo and shake his hand.
He speaks very little.
He does not talk about himself at all.
He lets others do that. He did not seek fame, notoriety and money when he played.
Let alone now, having reached the winter of his life.
One thing he always says.
To anyone. Friends from the barrio, journalists and simple people who go to meet him.
«I'd give everything I have left to live to get back on a football pitch. Not even a whole game. I would only need 45 minutes. And then I could die really happy».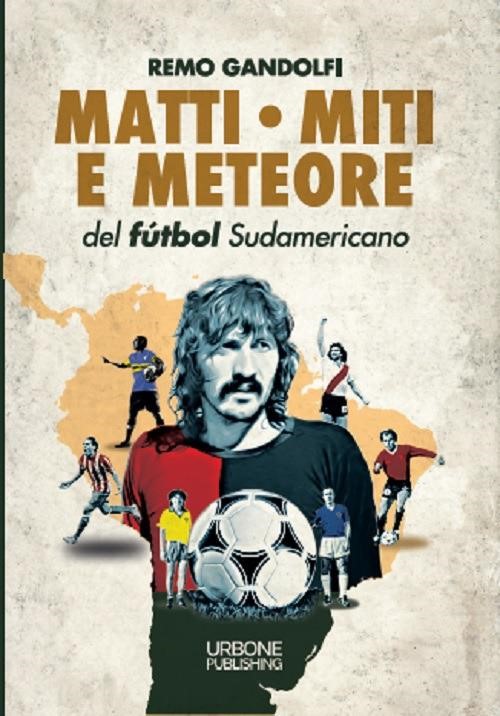 On 8 May of that terrible 2020 Tomas Felipe Carlovich was gone. Because of a couple of thugs who, in order to steal his bicycle, his only means of transport with which he used to move around his barrio, threw him violently to the ground.
He struggled for two days but there was nothing they could do.
At 74, 'the greatest of them all' (words and music by Diego Armando Maradona) has left us.
His legend, however, is destined to become greater every day.
Descanse en paz Trinche.