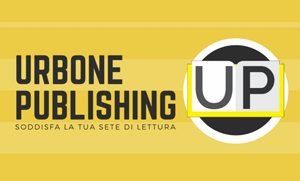 JIM BAXTER: a genius who knew no limits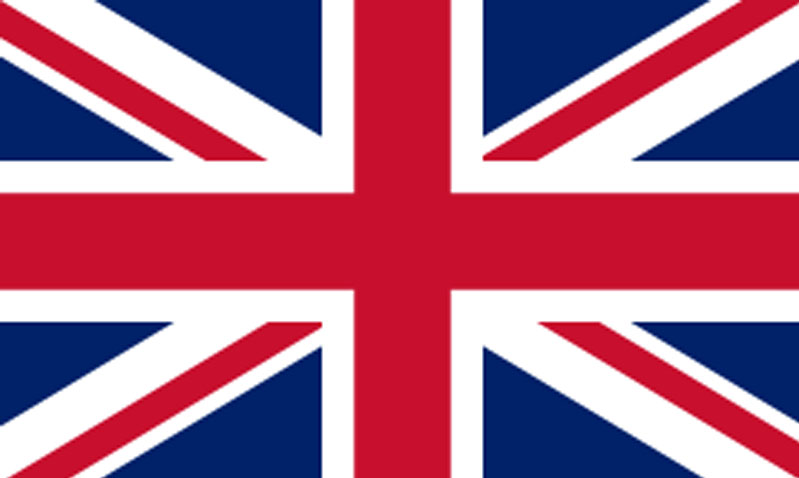 "The cockiest player around".
That's what they say about me in my neck of the woods.
Brash, arrogant, conceited … all true my friends!
But then again, how can I not be?
I play football for Sunderland in the English First Division and before that I played for Glasgow Rangers.
And of course in the national team of Scotland.
Yet … physical strength zero (I weigh 65 kg wet!) tackle I win one a season, in the headers is not that I am poor … I just avoid hitting the ball!
I am far from being a lightning bolt of war and my right foot serves me only to run (slowly !).
Despite these "small" shortcomings … I am the strongest footballer in Scotland!
Four years ago, when the strongest players in the world were called to Wembley to challenge the English in their temple, who do you think Mister Fernando Riera, the Benfica coach, called up from Scotland to play alongside Yashin, Di Stefano, Puskas, Eusebio or Djalma Santos? Simple.
Denis Law and myself of course!
Do you think that playing alongside those monsters of world football intimidated me?
Not at all!
I had the time of my life!
Playing with people who speak your 'language' on the pitch is priceless.
Actually, there are several other things that I enjoy as much as playing football.
They are girls, betting and alcohol.
Exactly in that order, I would like to be precise.
I still remember when I switched from Raith Rovers to Glasgow Rangers at the age of 20.
At Raith chasing skirt was a chore!
To "bring home the result" I sometimes had to sweat the equivalent of 20 laps (something I hate ALMOST as much as having an EMPTY glass in front of me).
Then when I arrived at the Rangers, as if by magic, the only effort I had to make was to choose the girl to finish the evening with !
With a bit of money in my pocket and the reputation of being a Rangers player it all became a lot easier.
Until I started betting.
"Compulsive" I was told by those who studied.
Boh … I don't know exactly what that means.
All I know is that I used to bet on everything.
Once with a teammate of mine I bet £10 on the colour of socks the bartender in the pub we were going in to have a couple (!) of pints.
I've always enjoyed drinking but it's never been a problem.
At least until three years ago.
When a bastard Austrian full-back after I hid the ball from him for 89 minutes didn't decide he'd had enough by breaking my leg in the last minute of the game.
I was at the top then and struggled to get back on track.
It was during those four long months away from the fields that alcohol helped make everything more bearable for me.
When I returned to Rangers I realised that things were changing in football.
The salary we were getting in those days was really ridiculous.
And not only compared to our Italian or Spanish colleagues.
In England already for a couple of years with the elimination of the 'salary cap' for professional footballers there were major differences.
People much poorer than me on the other side of Hadrian's Wall were able to earn twice as much as I did at Rangers.
"We can't make too big a difference in the team Jim," John Lawrence, the Club President, kept telling me.
"Shit !" I would reply to him "but you don't think Frank Sinatra earns the same as his guitarist ???"
… Frank Sinatra in the Glasgow Rangers was obviously yours truly …
In 1965 by dint of pestering me with constant transfer requests I finally managed to go and play in England, at Sunderland.
I finally had real money in my pocket, which I kept drinking and betting on.
Add to this the fact that the team was truly miserable!
We were only saved in the last two days last year and this year it was only a little bit better.
We are already saved with four days to go.
Tomorrow, though, we play at Wembley.
No, not with the 'Black Cats' but with my national team, the Scottish national team against the 'Auld Enemy': England.
Less than a year ago the English became world champions.
Only we Scots weren't in that World Cup.
They haven't lost for more than two years. "The invincibles" they call them in their fucking tabloids.
Only we Scots are stronger than them.
And tomorrow we're going to prove it to them.
They don't have Denis Law.
And they especially don't have Jim Baxter!
Our fans up in Scotland have already dubbed this match the "real World Cup final".
At least 30,000 will come to Wembley.
Do you think we can let them down?
Scotland won that match by 3 goals to 2 but the gap that day was much wider than the result tells.
Jim Baxter reserved probably his swansong for that match.
He literally danced against the English, mocking them for ninety minutes with his feints, dribbles and brilliant passes.
In front of him played 'a certain' Denis Law, who the following year would win the European Cup with Manchester United (although he had to miss the final against Benfica due to injury) one of the strongest strikers then around.
Baxter at one point even decided to delight the 30,000 Scottish supporters and mock opponents and the English public with the famous dribble https://youtu.be/mmz_PLOhbus
Baxter's problems with his personal demons, however, were already well out of control by then.
Alcohol and gambling gave 'Slim Jim' the adrenalin rush that football could no longer provide.
In 1967, just a few months after his extraordinary performance at Wembley, Sunderland were delighted to sell an increasingly uncontrollable Baxter to Nottingham Forest, who managed to pay the Scottish left-back £100,000, making him the most expensive (and for many the worst) purchase in the club's history.
He spent a year and a half at Forest with increasingly disappointing performances and with his problems with alcohol becoming more and more difficult to manage.
In May 1969 Baxter returned to Glasgow Rangers ('I should never have left' Baxter would then say) but he was the ghost of himself and the following year, aged just 31, he decided to end his career.
But where did it all start to go wrong?
After making his debut at only 18 years of age with Raith Rovers, it only takes a few games to realise that this skinny left-hander has a rare talent.
What strikes you about him is the absolute calmness with which he plays, so much so that to some it almost seems like arrogance, which makes him attract the attentions of opponents who don't go for subtlety.
During a Rangers – Raith Rovers ended with the surprising victory of the guests by 3 goals to 2 Jim is the absolute protagonist of the match.
'Scot' Symon, Rangers' manager, decides that day that Baxter must be bought, whatever the cost.
It happened in June 1960 and Rangers had to shell out a whopping £17,500, a record sum for Scottish football.
Baxter would immediately become an idol for the fans of the 'Gers', at that time absolute masters of the Scottish scene.
His style of play, compassed and brilliant at the same time, would soon make him a regular starter for the Scottish national team.
But 'Slim Jim' would distinguish himself in many other ways and especially off the pitch, making him an absolute character, the first true 'maverick' of Scottish football.
Aside from his acquaintances and friendships with several Celtic players (which was highly unusual at the time), he will also soon make a name for himself as Don Juan, even though he is not exactly an Adonis, but his likability and charm seem to be irresistible to Scottish girls.
He will also have several problems with the club, mainly related to money … or rather to the very low salary that Scottish footballers were receiving at the time, especially when compared to what Italians, Spaniards and even English players were earning since the salary cap (£20 per week) for English league footballers was dropped in 1961.
Jim, however, continued to play for Rangers and in 1963, probably his best year, he had some huge satisfactions.
The first, unforgettable and rightfully in the history of Scottish football, was the double in the victory over England at Wembley in April 1963.
At a time when substitutions were not yet allowed, Scotland were reduced to ten after just five minutes when left-back Eric Caldow was injured (triple leg fracture), but Baxter was in charge and was the absolute master of the field, scoring both goals in the match.
Six months later, on 23 October, a match commemorating 100 years of the English Football Association was played.
Opposite, at Wembley, England and a selection of the best footballers from the rest of the planet.
There's Eusebio, Di Stefano, Puskas, Yashin, Djalma Santos, Gento … basically only Pelé is missing.
And of course there are Denis Law and Jim Baxter.
England won a hard-fought match thanks to a Jimmy Greaves goal in the last minute after a few minutes earlier Denis Law had equalised Englishman Terry Paine's goal.
Baxter would play in the second half and in the end would prove to be one of the best in this very strong selection, so much so that he was complimented by Ferenc Puskas at the end of the match.
At Rangers, salary aside, things continued to go swimmingly.
Following the league win in 1961 and those in 1963 and 1964 (as well as a first Cup Winners' Cup final lost to Fiorentina) Rangers participated in the Champions Cup in the 1964-1965 season. After struggling to get the better of the strong Red Star Belgrade team, the Scots were beaten by Austrian side Rapid Vienna.
The 1-0 victory at Ibrox certainly did not leave the 'Gers' calm ahead of the return match in Vienna on 8 December. 70,000 Austrian fans are in the stands cheering their favourites but unfortunately for them it is one of those nights where Jim Baxter is absolutely inspired.
From his feet start all the actions of the Rangers and after not even twenty minutes of play a splendid assist of his put Jim Forrest alone in front of the Austrian goalkeeper.
It is the 1-0 that virtually closes the games. In the second half Rangers rounded off the result with Davie Wilson but what looked like a glorious day for Rangers and Baxter turned into tragedy in the very last minute of the match.
Austrian full-back Walter Skocik, Baxter's direct opponent and ridiculed by the talented Scottish midfielder throughout the match, decided to take partial revenge. A brutal tackle of his breaks poor Jim's tibia and fibula.
The scene is almost unreal with the referee calling an end to the match while Baxter is lying on a pile of snow on the sidelines screaming in pain.
It is an extremely serious injury that not only precludes Rangers' run in Europe's most important competition (the Scots will go out at the hands of Inter Milan in the quarter-finals) but will prove decisive for Jim's career.
There are even fears for his future in football and despite Baxter's own newspaper and television proclamations of a quick return to competitive activity, the timeframe proves to be longer than expected.
And it is precisely during this period that the bottle, until then a diversion however pleasurable but still under control, becomes the refuge to his frustration.
Jim drinks and gambles more and more.
When he returns, almost five months later, it is clear that he is no longer the same player.
At this point Rangers are more than happy to accommodate him.
He is sold to Sunderland for over £72,000.
At Sunderland comes a great player who, however, at only 26 years of age, has already begun his downward parabola as a footballer and, above all, is by now a confirmed alcoholic.
Jim drinks like there's no tomorrow.
His favourite evening, by his own admission, is Friday night ('when the girls are in the clubs without their boyfriends') and he is often in a sorry state the next day.
The night before the derby with Newcastle, the most heartfelt match for Sunderland and its fans, he is carried out of a nightclub at 2.30am.
He is in an almost comatose state.
They get him back on his feet somehow and Baxter is able to take the field.
Sunderland win that match 3 goals to 0 and Baxter plays a superb game, probably the best in his two and a half years at Sunderland.
As mentioned, after a disastrous spell at Nottingham (same drinking spree but no memorable games this time) he returned to Rangers where he would end his career.
He will even open a pub, probably the worst choice an alcoholic can make, and between gambling and alcohol he will soon end up bankrupt.
The path will be the classic one already seen for other great footballers before and after him.
Fines and licences withdrawn for drink driving, hospitalisations and his physical condition deteriorating year after year.
In 1994 he underwent two heart operations before dying, seven years later, of pancreatic cancer at the age of just 61.
"Yes I know. I like to drink and I always will,' he said in a famous interview at the end of his career. 'Maybe I have exaggerated in having fun and taking life lightly, but then what does 'exaggerating' mean? Moderation, as far as I am concerned, is for moderate people. And I have never been!".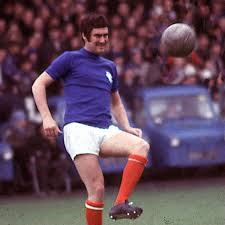 ANECDOTES AND TRIVIA
Jim Baxter and his footballing 'philosophy
"I see so many footballers go 30 metres with the ball between their feet and then make a 5-metre pass. What's the point? Much better to run for 5 metres and then make a 30 metre pass !"
Jim Baxter, women and the ball
"Treat the ball as if it were a woman. You have to cuddle it, caress it a little, take your time and the response you are waiting for will come."
Jim Baxter and his sensational performance at Wembley in 1963
In that match Scotland as mentioned won 2 goals to 1 against their great rivals.
Baxters scored two goals
"I had never scored two goals in the same game! Not even when I played in the youth teams. One of the two goals was even on a penalty kick … I had never taken a penalty kick in my life before that day! I remember being approached by Ian St. John and Dave Mackay, my team mates. "Are you sure you're feeling it Jim?" they asked a little worried.
"You guys can go back to our half of the field. The next kick to a ball will be the one the English will start playing with again from the centre of the field !"
"Well, now I expect a line of English teams knocking on my door. More than that I can't do," was Jim's statement at the end of the game.
… apparently a group of Arsenal fans collected a few thousand signatures to persuade the Highbury club to buy Baxter but to no avail.
Jim Baxter and Don Revie
On the advice of national team-mate Billy Bremner who extolled his talents Don Revie, the great Leeds coach and Bremner himself, decided to contact Jim Baxter.
"You're very strong I'm told, but I'm also told that you drink whatever booze you can get your hands on, that you never stop chasing women, that you gamble on everything and that you even like to have a fistfight now and then. What do you say to that Jim ?"
"That you have excellent informants Mr Revie!"
Jim Baxter and the pre-match
Just before the famous 1967 match at Wembley against England, the Scottish players are performing some warm-up exercises.
Baxter, on the other hand, is comfortably seated on a bench and is quietly reading the 'Racing Post', a favourite newspaper of horse bettors. He is approached by Scottish manager Bobby Brown who suggests that he too should do some warm-up exercises.
Jim looks at him and, still seated, extends his left leg and then his right.
"Here mister. I'm hot !"
Jim Baxter and his love for Glasgow Rangers.
"1960 to 1965 were the happiest years of my life. If only they had given me half of what they offered me in England I would never have left."
Jim Baxter and his friendship with several Celtic players
"I don't give a damn about religion and politics. If you're a nice guy and you like booze, gambling and women then you're already potentially a friend of mine."
Jim Baxter and Gianni Rivera
In November 1965 Scotland and Italy faced each other in a qualifying match for the following year's World Cup in England. Gianni Rivera, still very young but already internationally known, plays for the Azzurri. Baxter was a great admirer of the AC Milan and national team director.
So much so that he bets with team-mate Bremner that he will dribble at least 10 times over Rivera during the match.
A few minutes pass and Baxter gets the better of Rivera.
He turns to Bremner and shouts at him "Minus 9 Billy !"
Jim Baxter and the shocking statement after the injury in Austria that cost him his career.
"I don't blame that Austrian guy. I really overplayed and humiliated him that night."
Finally, the phrase that best sums up Jim Baxter, uttered by his great friend Billy Bremner.
"Jim was someone who lived his life without calculation, throwing away at least some of a rare talent, but of whom no one could ever say he was not a man with a big and welcoming heart."
To close a small filmed tribute to this great champion, considered by many (and among them a certain Sir Alex Ferguson) to be the greatest Scottish footballer ever.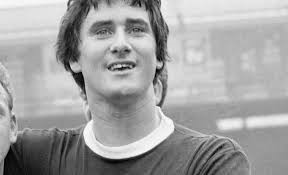 Jim Baxter's is one of 27 biographies told in http://www.urbone.eu/obchod/mavericks-cult-heroes-del-calcio-britannico