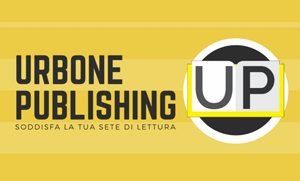 EL MAGICO GONZALEZ: Happiness before ambition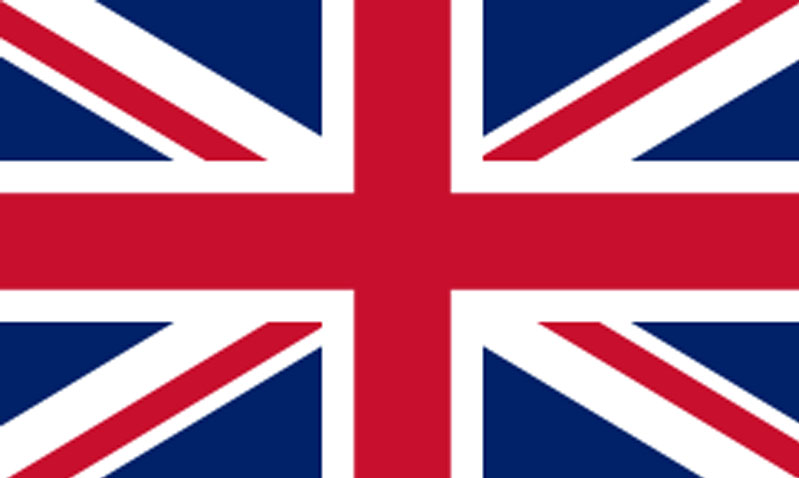 The Barcelona of Diego Armando Maradona and 'Flaco' Menotti is on an end-of-season tour of the United States.
It is late at night when a fire alarm goes off in the hotel hosting the Catalan team.
Within moments, everyone is out of their rooms and in the hotel lobby.
All except one.
Jorge Alberto Gonzalez.
A Barcelona manager and a hotel employee walk up to his room, still locked from the inside.
They knock, calling Jorge loudly.
After a few seconds Gonzalez, with only a pair of boxer shorts on, goes up to them to open.
Behind him, lying on the bed is a girl … completely naked.
The manager rails against the footballer. "What the fuck are you still doing here? Everyone is down in the hall except you!"
Gonzalez's reply is lapidary.
"I never leave things half done".
Thus ended for Jorge Alberto Gonzalez, known as 'El Magico' the adventure with Barcelona, practically before it even began.
It is the summer of 1984 and 'El Magico Gonzalez' will return to 'his' Cadiz, where Jorge is adored, where he can be himself and where he is truly happy.
Jorge Alberto Gonzalez Barillas was born on 13 March 1958 in San Salvador.
He is the last of eight children born to his father Oscar and mother Victoria.
His talent with the ball is as evident as it is precocious.
At the age of 17, he was already a starter for Antel FC before moving less than two seasons later to Club Deportivo Fas.
He soon became the absolute benchmark for his country's national team.
El Salvador can only boast one participation in a World Championship, the one in 1970 played in Mexico and ended with three defeats in three matches.
In 1981, however, the national team of the small and historically troubled Central American country had the chance to repeat the feat of just over 10 years earlier.
In the final qualifying round, in which two places for the World Cup in Spain were up for grabs, Honduras (playing at home) proved to be the fiercest and most solid team, while the powerful Mexico of Hugo Sanchez and Leonardo Cuellar and El Salvador competed for second place.
'El Mago', as he is called by his countrymen, will be decisive for the umpteenth time.
When he receives the ball a few metres before the halfway line, no one can imagine what Jorge Alberto Gonzalez is about to invent.
… perhaps not even him, since instinct is the only thing this thin, curly-haired talent can obey.
He leaps over an opponent on the dribble, avoids the intervention of another Mexican footballer and then sprints towards the opponent's goal without any opposing defender being able to keep up with him.
Arriving almost at the edge of the area, he jumped over an opponent on the dribble and then left a great diagonal shot that the Mexican goalkeeper parried but could not hold back.
It was child's play for Salvadoran striker Hernandez to put the ball into the unguarded goal.
It was to be the decisive goal that qualified El Salvador for the final round of the World Cup in Spain the following summer.
In that World Cup, there would certainly be no great satisfaction for the small Central American country.
Three matches, three defeats with a dismal score of one goal scored and fifteen conceded!
But no one has escaped the prodigious talent of this long-haired, lanky player, with a sublime technique and a scorching shot.
There is a veritable plethora of European clubs ready to include in their ranks this authentic footballing genius who, however anarchic on the pitch, has 'numbers' like few others on the world stage.
Sampdoria, Atletico Madrid, Fiorentina and PSG are just a few of the big teams interested in his card.
It is the latter that seem to be able to win this authentic 'auction'.
Everything seems to be done for his move to Paris Saint Germain.
Then, when the day comes for the signing of the contract, 'El Magico Gonzalez' stays in bed in his hotel room, renouncing the meeting with the transalpine managers in the hotel where managers, fans and journalists are waiting for him.
"What am I going to do in Paris? It's too big a city, and I don't even know a word of French!' will be the explanation that Jorge will give to justify his renunciation.
At that point, Jorge starts flipping through the dais between the other teams that are ready to welcome him.
He chooses Cadiz, perhaps the least prestigious team of the whole lot of suitors… Cadiz, which plays in the Spanish Second Division, by the way.
It is for everyone a crazy, brainless choice.
But only if you don't know "El Magico Gonzalez" !
His priority is not at what level the team plays or how much he is offered in recruitment … but it is WHERE he is and WHAT the city offers.
Cadiz, with its climate, the warmth of the people and the festive nightlife for Jorge Alberto Gonzalez equals paradise!
Here Gonzalez will play a sumptuous first season.
He will score 15 goals and with his performances will drag Cadiz to promotion to the Primera.
His plays are a joy to watch.
His rabons, tunnels, accelerations and especially the famous 'rubber band' of which he is the first 'serial' user, make him one of the most loved players in La Liga.
The following year, however, Cadiz returned to the Second Division despite Jorge's performances being simply stratospheric. He even scored 14 goals in 31 matches, finishing third in the 'Pichichi' classification, that of the Liga's top scorer.
His fantastic season even got Gonzalez interested in Barcelona, who took him with them on the US tour mentioned at the beginning.
Maradona has always been a great admirer of the "Wizard" and he said in several interviews that "We all tried to make the plays that Gonzalez did … but we simply could not do it!" and, even more explicitly, to the classic question if Diego or Pelé were stronger, Maradona once answered "the strongest? EL MAGICO GONZALEZ !".
At Cadiz Gonzalez would stay for eight seasons, except for a small unhappy interlude at Valladolid, scoring over 60 goals in just over 200 games before returning to his beloved El Salvador to finish his career where it all began, at Club Deportivo FAS at the ripe old age of 41.
He still lives in San Salvador, even working for a time as a taxi driver and still living in the utmost simplicity and modesty.
But in Cádiz they have not forgotten him (how could they?) and in January of this year Club President Manuel Vizcaino personally travelled to San Salvador to convince 'El Magico' to accept the post of coordinator of the Andalusian club's football school.
… a position on which, to this day, El Magico is still pondering …
Jorge Alberto Gonzalez, known as 'El Mago' or 'El Magico' did not make the career that a player of his talent could and perhaps should have made.
He was just never interested in becoming one of the greatest, or even one of the richest or most famous.
"I have always played football with the same spirit with which I played it as a child, with the same idea in my head as always: never consider football as a profession, but as fun."
El Magico Gonzalez has succeeded.
… and although few people know his story, unfortunately, he has always been happy …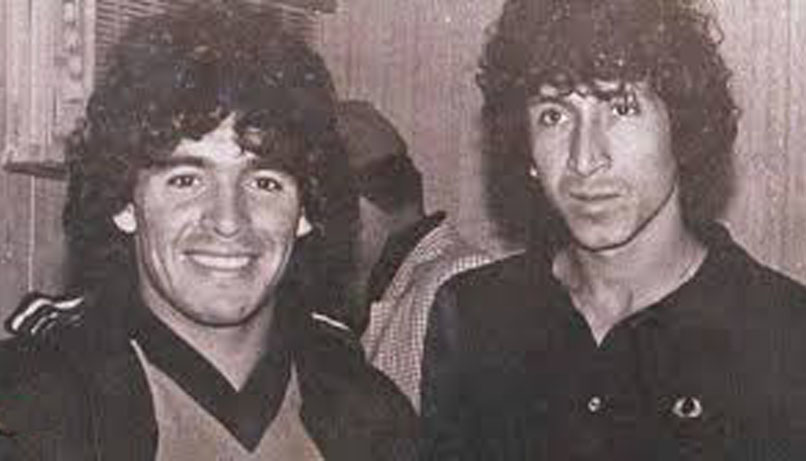 ANECDOTES AND CURIOSITIES
It's a prestigious pre-season friendly.
Cadiz hosts Barcelona in its stadium.
The Ramon Carranza, despite being a friendly, is almost full and there is great expectation for this match.
For fans, managers and players.
For everyone … except for one.
Always him.
Jorge Alberto Gonzalez who shows up late, visibly 'foggy' from the aftermath of one of his good nights.
He is added to the list at the last moment and in the first half he remains sleeping in the locker room.
The match is one-sided.
At the end of the first half, Barcelona led 3-0.
At the start of the second half 'El Magico' entered the pitch … and it was more 'magical' than ever.
Cadiz came back to win by 4 goals to 3 and Gonzalez scored two goals and provided the assists for the other two goals.
La Liga match. It is played at the Vicente Calderon.
Jorge is particularly abulic and listless.
He is clearly not at his best … but no one can imagine that on a corner kick he even manages to doze off on the shoulder of a Colchoneros player!
On his return to Cadiz after his experience at Valladolid, the club decides to monitor Jorge more assiduously. There will be someone at the club in charge of making sure he gets home a few hours before dawn and to wake him up on training or match days.
On one of these nights the person in charge goes to check that Jorge is home.
Not finding him, he decides to go to Jorge's favourite discotheque even though it is now closing time.
Together with some orderlies they set out to look for Jorge but to no avail.
They look everywhere … except at the DJ's console where Jorge was sound asleep and where he will be found the next morning by the cleaning lady!
The day of his debut with Cadiz was in August 1982.
It is a classic pre-season match that Cadiz plays against the small amateur team Trebujena.
After the match a dinner is organised.
Cadiz's coach is Yugoslavian Dragoljub Milosevic, very strict from a disciplinary point of view and who has already been told of the 'Magician's' passion for alcohol.
During the dinner Gonzalez is closely marked by assistant coach David Vidal and at his first attempt to ask for a glass of wine he is immediately stopped by Milosevic's assistant.
After a few minutes "El Magico" turns to a teammate. "Rafael, what are you drinking?" "Coca Cola" replies the Cadiz footballer.
"No," Gonzalez tells him. "You are drinking wine."
"What ? " the teammate replies to him. "Absolutely not. It's Coca Cola."
"You don't understand Rafael. You will order wine from now on and I will order Coke. Only you will drink from my glass and I will drink from yours."
This was El Magico Gonzalez.
Finally, the last pearl.
"Mágico era mejor que yo. Yo vengo del planeta Tierra, él viene de otra galaxia" (words and music by Diego Armando Maradona).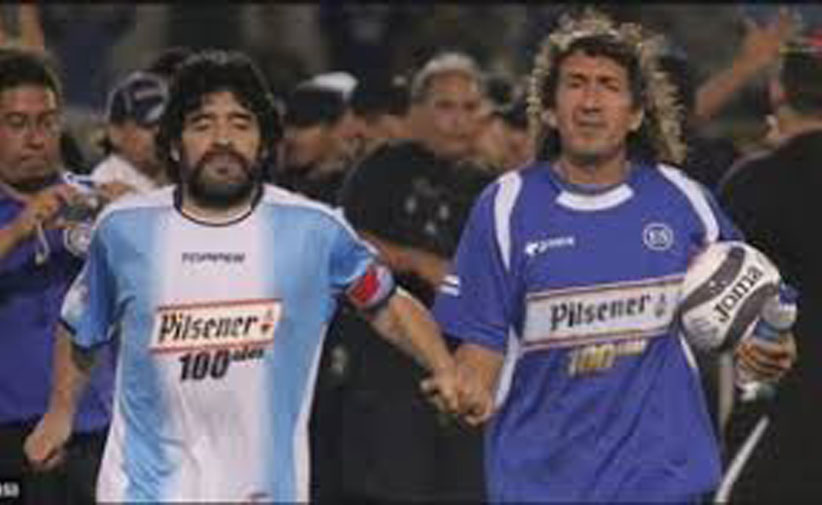 To close, two videos. The first is short but sufficient to realise the incredible talents of this immense footballer
The second is a wonderful ESPN documentary dedicated to the Magical Gonzalez.