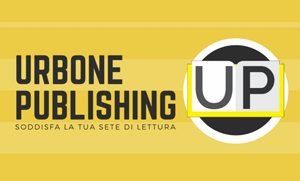 EDUARDO DA SILVA: Nothing will ever be the same again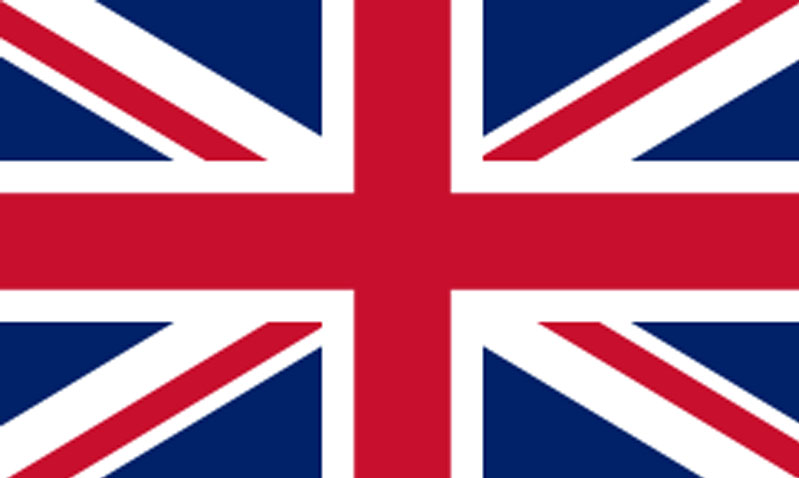 "Only I believed it. It seemed that no one else could see in me what I knew I had.
I did so many auditions, knocked on so many doors, talked to so many coaches and managers.
"You're small and if your body doesn't support you, either you have a superior technique or you're just another player.
That was the polite reply with which all the most important teams in Rio de Janeiro dismissed me.
Including 'my' Vasco de Gama.
In my house there wasn't a single family member who didn't support the Bianconeri.
My father used to tell me about Roberto Dinamite and how wonderful it was at that time to go to the Maracanà when he played.
I didn't have time to see him in action. But I did have time to see Romario.
I dreamed of becoming like him and of one day playing in the centre of the attack of the 'Colina Giant'.
But the reality was different.
And completely different.
After all those 'no's' I only had one alternative: to start at the bottom, score lots of goals and prove everyone wrong about me.
So I started playing for CBF Nova Kennedy and then moved to the youth team of Bangu, the team from my neighbourhood.
Certainly not a top team, on the contrary.
Things didn't want to 'take off' as I had intended and hoped. There was always some coach who didn't like my style of play and even at Bangu I often ended up on the bench.
Then one day everything changed.
I had just finished playing a game and was changing in the locker room. One of the directors of my club approached me and told me that there was a scout from a foreign team outside 'who wants to talk to you'.
I knew with absolute certainty that this gentleman would not be from Barcelona or Juventus but I was honestly thinking of some Uruguayan or maybe Mexican team.
When I met him and he told me he was coming on behalf of Dinamo Zagreb I immediately thought it was a joke.
Dinamo Zagreb? I had never heard of this team and above all … where is there a city called 'Zagreb'?
I think that emissary easily saw the disappointment that was painted on my face but did not give an inch.
"We want you with us. Your style of play is perfect for the football that is played in Croatia' and he added that I would have a flat and the money to live decently.
It was already much more than I had in Brazil.
The man's determination was such that he told me they would also take one of my teammates, Leandro, with me.
'That way it will be easier for you to settle in with a friend on your side,' the guy explained to me.
What did I have to lose?
There was no one in Brazil who had given me such a chance.
I might as well try … even if I didn't know where Zagreb was …
When Eduardo Da Silva, known as 'Dudu', leaves Brazil for Zagreb he is only 16 years old.
The change is radical.
And traumatic.
From the sun of Rio to the snow and cold of the Croatian winter.
The first months will be, as the striker born in Rio de Janeiro in February 1983 will often recount, terrible.
They will become even more so when his friend and fellow adventurer Leandro raises the white flag and returns to Brazil.
Eduardo, on the other hand, has no intention of giving up.
He wants to play football and wants football to become his profession.
That is all he is interested in.
And in the meantime, in the Dinamo youth team, he scores many goals.
The qualities are all there and he seems to be ready for his debut in the first team, which took place when he was only 18 years old during the 2001-2002 season.
But he needs to play with continuity and it is necessary to see how he fares playing 'among men', no longer with young boys from the youth categories.
In the following season, he was sent on loan to Inter Zapresic, a team from the cadet division.
Ten goals in fifteen games certify unequivocally that 'Dudu' is more than ready for Dinamo and the Croatian first division.
It only takes a few months for him to become the idol of the 'Modri' fans, one of the nicknames of the Zagreb team.
The enthusiasm for him is such that Eduardo even decides to take the Croatian nationality.
An important gesture of gratitude towards the country that welcomed him and first gave him the chance to realise his dream.
Shortly afterwards he made his debut with the Under-21 national team where he scored with impressive regularity: 8 goals in 12 matches is an important calling card and Zlatko Kranjcar did not hesitate to make him debut with the senior national team in a friendly match against Eire in November 2004.
Dinamo Zagreb, thanks to Eduardo's goals, became the strongest team in the league that the 'Blue' would win for two consecutive seasons, in 2005-2006 and 2006-2007.
In this last season, Eduardo's consecration is definitive.
He scored 34 goals in 32 league games, but it would be a few months later that Eduardo's career would take its most important turn.
On 3 July 2007, Arsenal in London shelled out almost £8 million to secure the Croatian striker's services.
Arsene Wenger had not forgotten Eduardo's excellent performance during the previous season's Champions League match played by the Gunners against Dinamo.
He had the boy followed and after the sensational season closed by 'Dudu' with 47 goals in 47 official matches for the Alsatian manager there is the need to move quickly and without delay.
Eduardo is initially the first alternative to the attacking pair formed by Emmanuel Adebayor and Robin Van Persie, but every time he finds space he stands out for his goal-scoring qualities and his ability to move all over the front of the attack, avoiding to give reference points to the opposing defences.
An injury to Robin Van Persie opened the door for him to be a starter in Arsene Wenger's eleven.
Eduardo da Silva responded magnificently. He scores and he scores.
After the home victory against Blackburn, the Gunners are firmly in first place in the standings, five points ahead of Alex Ferguson's bitter rivals Manchester United.
It is 23 February 2008.
Arsenal are away in Birmingham, against the local 'Blues'.
Less than two minutes of play have passed. Eduardo da Silva receives the ball on the three-quarter line in Birmingham's half. He has his back to goal but with a very delicate touch he turns and aims at the opposition defence.
In doing so he stretches the ball a tad and this invites Birmingham's central defender Martin Taylor into a tackle. His intervention is clumsy, ungainly and out of time. Eduardo touches the ball, anticipating Taylor who by then, however, is already hammer-footed at least 30 centimetres off the ground.
It is not just 'completely out of time' as Blues coach Alex Mc Leish tried to justify at the end of the game. It is a violent, unjustifiable and stupid entrance.
Eduardo remains on the ground, screaming in pain. His Arsenal teammates split into two sides. One side surrounds Taylor shouting at him. The other side goes to help Eduardo.
The first to realise the situation is Cesc Fabregas.
He brings his hands in front of his eyes to avoid seeing what is in front of him.
Hleb, the Gunners' Belarusian midfielder, brings them in front of his mouth, as children do when they are frightened.
His fibula and ankle are broken. The foot 'dangles' unnaturally.
Sky's director and the match commentator, Jonathan Pearce, REFUSE to broadcast the replay of that criminal entrance. The images are too stark.
Eduardo will leave the pitch on a stretcher more than seven minutes later and with an oxygen mask over his face to prevent him from losing consciousness.
At the end of the match, a journalist asked Wenger: 'Can we talk about an end to the season for Eduardo?'
Wenger's answer is a mixture of anger and pity. "For Eduardo today his career could be over".
Wenger will even ask for Taylor to be disqualified for life.
The initial findings of the doctors are not comforting.
For Eduardo's left foot to regain stability it will take more than one operation and above all a long, long time.
Hopefully it will all help.
There is just one detail: Eduardo does not even want to consider 'quitting'.
After all, what is there to fear from someone who, at the age of 16, leaves his country and his family to move thousands of kilometres away and to a country he had never even heard of to pursue his dream?
Once again, he will be right.
Exactly one year will pass before Eduardo returns to the field in an official match.
It will happen on 16 February 2009, in an FA CUP match that Arsenal will play against Cardiff.
Eduardo would score two goals in the 4-0 final.
ANECDOTES AND CURIOSITIES
The start in Zagreb was really tough for Eduardo. The only way to keep in touch with his family was by phone, but the cost was such that 'Dudu' could hardly afford to call home more than once a week. But such was his determination that he even went so far as to hide a micro-fracture in a bone in his foot for fear of being ousted from the Dinamo youth team where he had earned a starting place by scoring goals.
In that Dinamo Zagreb team with him was Luka Modric, the strong midfielder now with Real Madrid. It was essentially thanks to them that Dinamo Zagreb managed to return to the top of Croatian football after several seasons of domination by arch-rivals Hajduk Split.
In one of his last games with Dinamo, Eduardo scored a hat-trick in a match against Hajduk, becoming the first player in history to achieve this feat … and making him forever in the memory and hearts of his fans.
There is no one in Arsenal who is not absolutely convinced that the injury to Eduardo against Birmingham cost the Gunners the title.
With a five-point lead with 12 days to go, the North Londoners had virtually mortgaged the title.
After that cursed 23rd of February, the day of Eduardo's tragic injury, in the following eight games only one victory came for Arsenal, the one against Bolton on the 29th of March. For the Gunners only a third place finish behind Manchester United and Chelsea.
At the time of his injury, Eduardo was an immovable starter for Slaven Bilic's Croatia, who had recently qualified for the final phase of the European Championships, and his goals (10 in 12 qualifying matches) were crucial in helping them excel in a qualifying group that also included Russia and England.
In July 2010, Eduardo moved to Shakhtar Donetsk. It is unfortunately clear that, although only 27 years old, Eduardo, while still an excellent striker, is no longer the footballer he was before the injury. His scoring average drops noticeably even though he continues to express himself at a good level. In October of that year, Shakhtar played an important Champions League match against Arsenal.
Eduardo was on the bench and only came on during the second half, with the score now 3-0 to the Gunners. However, it was he who scored the flagship goal for the Ukrainian side in the 5-1 final.
There will be two unforgettable moments in this match for the Croatian bomber.
The standing ovation from the Emirates crowd as he entered the pitch and the long, interminable applause from the Gunners supporters as Eduardo scored the goal against his former teammates.
In 2014 Eduardo da Silva will realise another of his dreams, namely to play for one of Rio de Janeiro's great teams. Unfortunately for him, not with his beloved Vasco de Gama, but with the great Rossoneri rivals Flamengo. It will be a more than decent season closed by 'Dudu' with 10 goals in 27 league matches before returning to Ukraine with Shakhtar.
The 2015-2016 season will be the 'swan song' for the Croatian striker.
12 goals in 19 matches and, above all, many high-level performances earned him the title of Ukrainian league 'Footballer of the Year'.
Finally, an important fact that defines better than many words the importance of this player for Croatian football, which has adopted him and given him international visibility. Eduardo, with his 29 goals, is the third best scorer in the history of the young Croatian national team, behind only Mario Manduzikic (33 goals) and the unreachable Davor Suker, author of 45 goals with the red and white national team.
… and who knows how many they would have been had he not met Martin Taylor on his way …