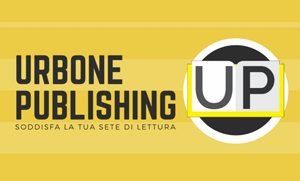 DAVID GINOLA: Cruyff in the heart and a great injustice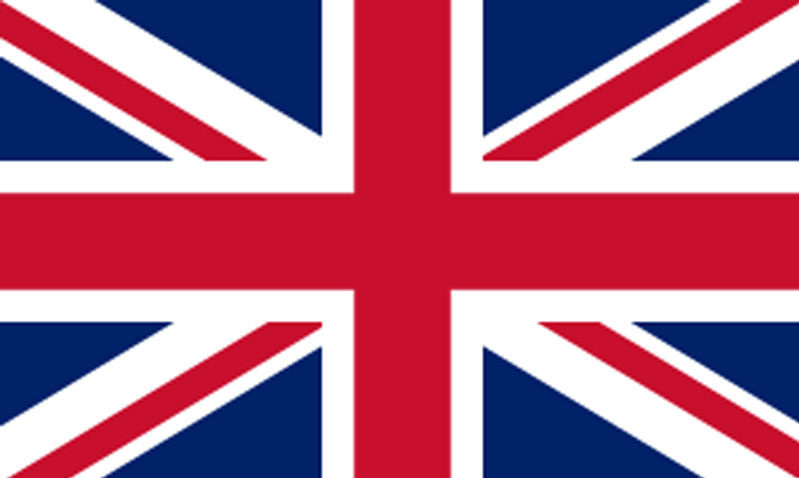 It is a wonderful sunny day.
In May and on the Côte d'Azur, this is nothing new.
It is a day where a group of friends have decided to get together to spend some time in carefree company.
A golf tournament in the morning, a nice fish lunch and then a game of five-a-side football to catch up on old times.
Everything runs smoothly, with the classic jokes and laughter of friends who get together after having played football all over Europe for so many years.
Some of them have recently given up, others have already had their temples greyed for a while, but a rolling ball is always a great attraction.
Fine plays, goals in bunches, cheerful defences and lots of teasing for those who are already struggling after a few minutes of play.
The pace is what it is … similar to the 'surplace' of cyclists at times.
But we have fun and that's all that really matters to everyone.
At a certain point, however, something happens.
Something unexpected and at first incomprehensible.
One of the protagonists of the 'challenge' suddenly stops.
He makes a gesture with his hand.
Is he apologising because he cannot follow the development of the action?
After all, it is a hot day and at almost 50 years old, his legs are not what they used to be.
But he is also a fool! Maybe it's just a joke…
No, it's not.
It's something much worse.
His closest companions see him falling forward on the ground, his arms not even trying to break his fall.
Something is definitely wrong.
The first ones to approach the lifeless body of their friend immediately realise that the situation is desperate.
One of them takes charge of the situation while the others call for help on their mobile phones.
First of all, they have to prevent the tongue from blocking the throat, causing their friend to suffocate, and as soon as this is done, they begin to give him cardiac massage.
Nine minutes pass before the rescue helicopter arrives on the small field in the hills above Saint Tropez.
The defibrillator is put into operation.
At the third attempt, there is no sign of life.
The doctor turns to the companions of the man on the ground 'Your friend is dead'.
He tries a fourth and then a fifth time.
Then a pulse.
The pulse 'returns'.
The heart resumes its race.
The helicopter lifts off towards Munich.
Six hours under the knife and a quadruple bypass, but everything went perfectly.
DAVID GINOLA has made it.
He is alive.
The series of circumstances that helped save the life of the talented former Paris St. Germain, Newcastle and Totthenam footballer among others have something of the miraculous.
Without the nine consecutive minutes of cardiac massage performed by Frederic Mendy, another former footballer and friend of Ginola's who was present that day, 'brain death' would have occurred in any case, given the impossibility of oxygen reaching the brain.
Generally, at the third attempt with the defibrillator, if there are no signs of recovery, the chances are slim, as the doctor had told David's friends in those terrible moments.
Lastly, the location of the small field, hidden among the hills, was only immediately found by the rescuers because one of them had noticed it the same morning during an earlier intervention.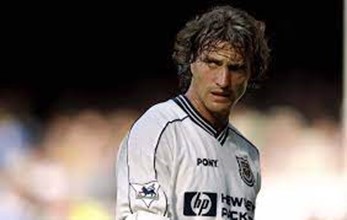 David Ginola was born in Gassin, a stone's throw from Saint Tropez, on 25 January 1967.
His start in football is not striking.
His maturation took place gradually.
First at Toulon, then at Racing Club Paris and then at Brest.
It was at Brest, when he was already 24 years old, that his career changed radically.
During a league match against PSG, David is simply unmatchable for the most aristocratic opponents.
Little Brest defeated the giant Paris St. Germain 3-2 and within a few months, David was ready to leave the small town on the Atlantic and move to Paris.
His impact with PSG is devastating.
His technique, dribbling and speed immediately make the refined and often detached Parisian public fall in love with him.
The team had only a few months before become the property of the CANAL PLUS television channel and the financial investment quickly became unattainable for all other Ligue 1 teams.
With Ginola that season on the pitch are players like French nationals Bats, Bravo, Perez and Brazilians Ricardo and Valdo.
But David is immediately the star.
The fans' love for him is so great that even when he declares that he is a fan of Olympique Marseille (PSG's bitter rivals) and even dreams of playing for OM one day, nothing will change for him.
The next two seasons would be exceptional for Ginola.
At the end of the 1992-93 season he was awarded best footballer of the season by the prestigious magazine France Football and in the following season he won the championship, finishing the season as the club's top scorer with 13 goals.
In that season, however, one of the things that would mark Ginola's career with the French national team in a negative way, and forever, happened.
One of his mistakes cost France elimination from the 1994 World Cup in the United States at the hands of Bulgaria, a team that was certainly strong and organised, but decidedly inferior to a French national team that could field players such as Eric Cantona, Didier Deschamps, Emmanuel Petit, Marcel Desailly, Jean-Pierre Papin … and David Ginola.
In short, one of the strongest French national teams in the entire, albeit glorious, history of the transalpine 'Gallets'.
The ball kicked into an area of the pitch where there was no team-mate when the hands had already started the last lap will forever remain a 'condemnation' for Gassin's fantastic striker, who will unfairly scapegoat France's resounding elimination.
In 1995 Ginola was ready for a new adventure.
Half of Europe wanted him, but the destination seemed a foregone conclusion: Spain, where Barcelona and Real Madrid were ready to break the piggy bank in order to have the brilliant David in their ranks.
"During the summer of 1995 Johan Cruyff invited me to a golf tournament for his foundation in Terragona. He told me that he wanted me at all costs, that he admired the way I played and that I was his top priority'.
But there was a problem: Cruyff told him that he had to give up either Hagi or Stoichov to make room for him.
Ginola wants very badly to go to Barcelona. 'I could already see myself in a blaugrana jersey running up and down the Nou Camp and walking with my wife down the Ramblas.
Time passes and the situation is not unblocked.
Meanwhile, there is Kevin Keegan, manager of a Newcastle back at the top of English football, who also wants the French striker at all costs.
"When to flatter my wife Coraline they took her around Newcastle in President Sir John Hall's Rolls Royce to show her the 'sights' of the city my wife came home in tears," David recalls of those days
"You don't really want to come and play in this city?" asked Ginola's wife in despair.
Fate, you know, plays tricks.
On the first of July David came to an agreement with the management of the Magpies… the next day Hristo Stoichov was transferred from Barcelona to Parma …
At Newcastle, however, David will integrate perfectly.
On and off the pitch.
The 'Geordie' people really know how to love and David, having overcome the initial discomfort in the transition between Paris and Newcastle, begins to play his way.
Kevin Keegan is not a coach who likes tactical alchemy too much.
He goes on the attack, trying to score one goal more than his opponents, playing football that entertains the public.
… 'And the best players must be left free to express themselves'. This is the credo of 'KKK'.
Music to the ears of David, an imaginative and ingenious player, but decidedly anarchic and above all totally divorced from tactical dictates of pressing, defensive returns and cover-ups.
Newcastle came close to winning the title… or rather, they threw it away.
When Manchester United went to St. James' Park on the 29th league day they had a 12-point lead over Alex Ferguson's Manchester United. On that day an Eric Cantona goal gave the Red Devils the victory and they snatched the title from the Magpies by a hair's breadth.
In the following season, Alan Shearer arrived to finalise Newcastle's game.
It looks like the final piece in the jigsaw to finally bring a title to Tyneside that has been missing since 1927.
The start to the season is impressive.
Seven consecutive wins between the 3rd and 10th day of the season propel Newcastle to the top of the Premiership table.
The last of these victories is as significant as ever: it is a 5-0 win with which Keegan's boys annihilate bitter rivals Manchester United.
It will be one of the most spectacular performances ever offered by an English team in history.
Offensive, brilliant, creative football that left no room for Alex Ferguson's albeit impressive squadron.
David Ginola is simply irrepressible that day.
His second goal will be one of the most beautiful goals of the whole season.
Everything seems perfect.
A team that often plays with Alan Shearer, Les Ferdinand, David Ginola, Tino Asprilla and Peter Beardsley at the same time is a sight for sore eyes.
The 'ENTERTAINERS' will be referred to as the black-and-whites at St. James' Park.
But something in the toy breaks down.
Seven consecutive games without a win come Christmas time.
Newcastle slipped to 4th place in the table and Manchester United slipped away.
But then came two resounding performances against Totthenam Hotspurs (7:1) and Leeds United (3:0).
Everything seemed to be back to normal.
But after the away draw against Charlton in the FA CUP comes the 'bombshell' that nobody expects: Kevin Keegan, the man who brought Newcastle (with the 'complicity' of Sir John Hall's pounds) back to the top of English football, resigns.
The Geordie people are incredulous, stunned and heartbroken.
In his place comes Kenny Dalglish, great ex-footballer and former Liverpool manager.
Ginola is not exactly Dalglish's 'favourite' player.
In the Scottish coach's jargon there are words like 'tactical balance', 'defensive phase', 'marking returns and doubles' … all things divorced and far removed from Ginola's style of play.
At the end of the season, divorce is the logical thing to do.
He will leave Newcastle and the love of the 'Geordies' fans to land in London.
Gerry Francis' Totthenam Hotspur brings Ginola and Les Ferdinand, both considered 'surplus' by Kenny Dalglish, to White Hart Lane.
Unfortunately for Spurs' hopes the season does not start as hoped.
In November Gerry Francis left his place to Christian Gross, popular in Switzerland for his results with Grasshopers but virtually unknown elsewhere.
Totthenam revived and David Ginola played a decent second half of the season but was still not the player Spurs fans expected.
Everything will be back to normal the following season.
At 32 years old David Ginola will play an extraordinary season, delighting the people of White Hart Lane with his amazing rides, dribbles, assists and goals.
Finally Spurs, under the leadership of George Graham (ex-glory of Arsenal's rivals both as player and coach) won their first trophy after several seasons of lean cows (the League Cup) and made it all the way to the FA CUP semi-finals, where however it would be the ex-Newcastle teammates who would take away the satisfaction of Ginola and his teammates stepping onto the Wembley turf for another final.
At the end of the season for Ginola came a great personal satisfaction: that of being elected best footballer of the season BOTH by fellow footballers BOTH by sports journalists.
With George Graham, however, the relationship was not idyllic.
'He was envious of me, of the affection and esteem the Spurs fans had for me. Graham was a prima donna, very full of himself and arrogant. We just couldn't live with each other,' Ginola says of that period.
The following season was certainly not an exciting one for Spurs.
A mediocre league, finishing in mid-table and early elimination from all three knockout competitions, including the Europa League where Totthenam had to go out in the second round against German side Kaiserlautern.
David Ginola plays with regularity and despite not reaching the levels of the previous season he continues to make his contribution and above all he is loved by the White Hart Lane crowd, who continue to rave about his plays.
When Totthenam accepted an offer from Aston Villa for three million pounds Ginola did not want to believe it.
He comes from what he considers the best two seasons of his career and at Totthenam, and in London, he is like a pope.
Bringing him to Aston Villa is John Gregory who, however, tries to impose on David all those aspects that Ginola has always refused throughout his career: defensive work during the game and heavy training during the week.
When then from his manager also comes the accusation of being 'fat' for Ginola it is just too much.
The clash is inevitable.
And if in his first season he still played with good regularity in the following season, that of 2001-2002, it was clear that Ginola was not in the plans of either Gregory or Graham Taylor, who arrived on the Villans bench in January.
His move to Everton in the summer of 2002 was just a last vain attempt to revive the glories of a career that was undoubtedly excellent but which did not see him achieve the successes that his great technical qualities suggested.
Even more difficult to heal is the wound suffered by David Ginola with his country's national team.
Seventeen appearances is a pittance for a player of his worth and the fact that David was not in the squad that won the 1998 World Cup is little short of scandalous.
'A luxury' he has been called by his detractors.
Yes, a luxury who scored goals and, above all, made the forwards who played alongside him score avalanches of them.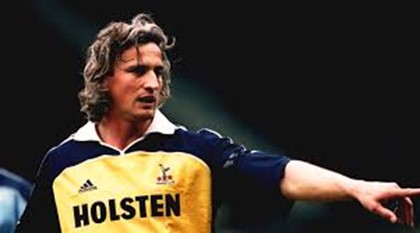 ANECDOTES AND CURIOSITIES
"I built my style of play by watching the only real football idol I ever had play: Johann Cruyff. He was the only footballer whose poster I ever had in my room."
"Before I was a full-time footballer I had started studying law in Nice. I wanted to be a lawyer and I know I would have been a great lawyer. When I speak people listen to me. It has always been like that. For a lawyer that's no small thing."
One of his companions at PSG was the great George Weah, another player who benefited not a little from Ginola's assists. There was one match, however, where Weah's contribution was not exactly memorable.
"We were playing in Sochaux and it was five degrees below zero. George told me it was too cold for him, that he couldn't even move, let alone run.
I told him to take it easy "No problem George. We'll take care of it today. Don't worry.
We won the game, practically without his contribution.
Weah thanked us at the end of the game.
In the next one, with 'normal' temperature, he looked like a demon.
He won the game practically single-handedly!
"The summer I signed for Newcastle (1995) I got a phone call from David Dein, the Arsenal chairman.
It was already past midnight. He wanted to know if I would like to go to Arsenal. I had not yet signed for Newcastle, but I had already given them my word. And that is sacred to me."
"At Newcastle settling in was certainly not easy. The climate, the food and the people's habits were so different from what my family and I were used to in Paris. I remember one day they took us to Whitley Bay for a barbecue on the beach. For them it was like being in Marbella, Saint Tropez or Milano Marittima. I saw people bathing. I tried to put my toe in the water and almost froze"!
The worst memory is obviously linked to the national team and in particular to that cursed evening at the Parc des Princes where Ginola was for many the scapegoat for France's elimination at the US World Cup.
"I grew up thinking that football should be a team sport. Instead, that night I was for almost everyone the only one to blame for that defeat. Starting with Gerard Houllier and my teammates on that night who preferred to keep silent, letting them blame me alone for that defeat'.
The next admission was also very honest.
'On the day of the 1998 World Cup final in France I was a commentator for BBC England. That day I saw my countrymen lift the World Cup, the dream for every footballer. I felt I should have been there. When I got back to the hotel I burst into desperate tears. I know I was the only Frenchman to cry with sadness that day."
Of his season at Everton there are few notable footballing memories.
But an extra-football one absolutely is!
"Sharing a dressing room with Paul Gascoigne was the most fun thing that ever happened to me in football. I have never met a more cheerful and witty person than Paul.
I remember my first training session with Everton. I wore my hair very long then. We were getting ready to take the pitch when Paul came out of the changing room wearing a wig with hair twice as long as mine. We all burst out laughing like mad! And the crazy thing was that Gazza did the whole training session with that wig on his head!".
(to follow the images of that hilarious episode)
a short video to remember the talent of David Ginola