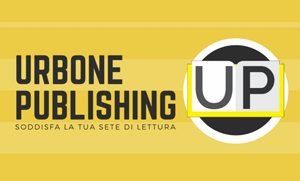 ALBERTO TARANTINI: A 'rabbit' with a lot of courage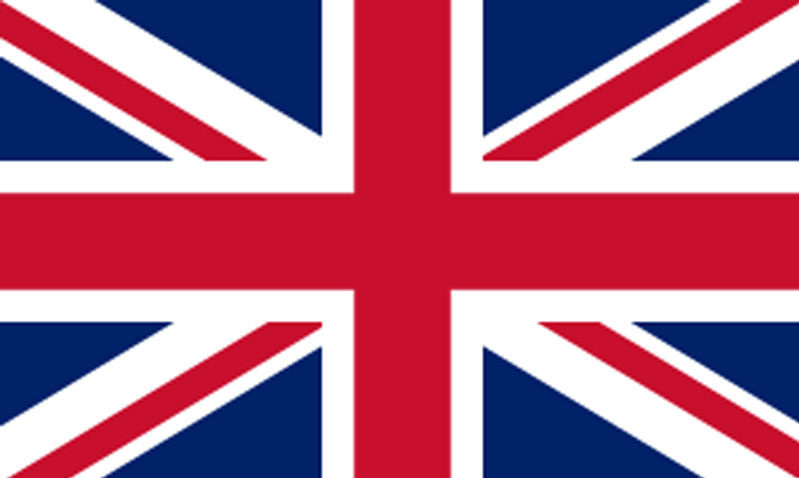 World football champion, three brothers taken away by fate, starring with Boca and River, the hell of drug addiction … until the new life, that of a 60-year-old at peace with himself and the world.
This is the story of Alberto Tarantini.
'I am a man grateful to fate'. To hear this from a man with ash-coloured hair, who can truly say of his personal history 'I've seen it all' is astonishing and tender.
Childhood in poverty, father a policeman with seven children to raise. Two of these snatched from life before they were two years old and a third who left in a way impossible to accept … a trivial operation at the age of 12, to correct a pair of floppy ears. The little one woke up in the middle of the operation, an oxygen mask, cardiac arrest and death.
Tarantini's father will never recover from this tragic moment. He will forever feel responsible, he who was the only one in the family to strenuously oppose that useless and stupid operation. Tarantini will recount that his only source of joy will be being able to follow little Alberto at the beginning of his football career. Following the training sessions, the first matches in the first team, Alberto's first victories … the only things that could take his mind off the tragic death of his 12-year-old son, if only for a few moments.
But fate does not seem to want to loosen its grip on the Tarantini family.
It is 1975.
Alberto returns to Buenos Aires fresh from his victory with the Argentina youth team in the prestigious Toulon tournament. His father is there to greet him at the airport. Together they return home. After a few hours, he asks him to drive him to a family friend nearby. Alberto is tired and still groggy from the trip… he tells his father that he does not feel like accompanying him but to take his car as well. The father refuses the offer. He walks to his friend's house. "El conejo" will never see his father alive again. A heart attack catches him in the street, a few metres from the house of the friend he had intended to visit. His heart had not been the same since the death of Alberto's 12-year-old brother.
'That was the day that changed my career. In every sense,' says Tarantini himself. The next day he went to the President of Boca, the famous Armando, to ask him for money for his father's funeral. The President agreed, but in exchange he asked for a 'guarantee' signature on the return of the money. "I could not believe it … my father had died a few hours ago and my President was asking me for a guarantee on the return of the amount". "I threw the money in his face, I demanded to see my contract with Boca, I tore it up in front of his eyes swearing that from then on I would be his worst nightmare" Tarantini played without a contract for the next two years, taking 20 per cent of what had previously been agreed, in practice a minimum wage, until finally breaking off all relations in 1977 a few months before the World Cup.
It didn't end there, of course. For a while it was Armando who turned out to be Tarantini's nightmare; he pushed all the other Argentine club presidents into a 'pact' in which they would commit themselves not to put 'El conejo' under contract. And so it was. For Tarantini there was no team willing to give him the chance to play.
Despite this, Menotti's confidence in his 'rebel' full-back remained unchanged. Alberto would play as an immovable starter at the World Cup at home, contributing decisively with his raids on the left flank, his prodigious defensive recoveries and his inexhaustible energy to the triumph of the Biancocelesti, the first title for this wonderful country 'sick' of football, entering history as the only player to win the World Cup despite not having a contract with any professional team!
Even after the World Cup was over, the 'embargo' against him did not end. He has to leave the country. An offer even from Barcelona arrives for him. Tarantini is obviously happy but when everything seems to be done, a problem arises; the Catalan club intends to 'naturalise' him since there are already two foreigners allowed by the rules in the team: Maradona and Schuster. The proposal is almost comical; Tarantini must marry a Spanish girl (a model, by the way!) to have dual nationality, being able to divorce 48 hours later! Obviously Alberto refuses and packs his bags. He moves to the English league, in the ranks of a club that is certainly not top-notch like Birmingham City.
His impetuousness, his desire to attack and his lack of tactical discipline clashed with the strict dictates of English football at the time, firmly nailed on the classic 4-4-2 applied by practically all British teams where the defenders had to defend first and foremost. In the English league, things do not go as hoped. The World Cup in Spain is approaching, El Conejo sees his place as a starter on the left of Menotti's defence in danger. In order to return to Argentina, he accepts the offer of the small club Talleres of Cordoba, which is so small that it has not signed the 'gentlemen's agreement' wanted by the president in Boca towards him! It only took a few games to realise that Alberto had lost none of the qualities of a few years earlier; on the contrary, there was more maturity and control in his game. Shortly after his return, it was River Plate who wanted Alberto in their ranks to enrich an already exceptional line-up with so many World Champions in the ranks of the Millionarios. For Alberto, the satisfaction is twofold; a great club where he can return to play to win trophies and above all play for the 'hated' rivals Boca! What better insult to the hated Armando?
With River he won a Metropolitano and a Nacional (just as he had done in his youth in the ranks of Boca). In 1983 he moved to Europe, to the ranks of Bastia in France where he played 2 excellent seasons. He would remain in Europe until the end of his career, first at Toulouse to end his football career in the ranks of St. Gallen in Switzerland in 1989 at the age of 34.
On his return to Argentina, the ghosts of the many tragedies and a life lived 'without taking a breath' demand the bill; El Conejo enters into a spiral unfortunately common to many ex-footballers, made up of a completely dissolute life, suspicious acquaintances and, unfortunately, much, much cocaine. Tarantini completely loses control, there are drug trials, fights and even prison. The ascent is not easy. There are clinics, hospitals, but above all there is the love of his new partner Adriana. Tarantini begins to live again even though football has turned its back on him, starting with his former national team mates. He returned to his hometown, started working in the world of football again, especially with the youth sectors. Then, a few years ago, came the turning point; a proposal from Argentine television as commentator and pundit in the new 'para todos' football project as strongly desired by President Kirchner's Argentine government. Today 'El conejo' can be seen regularly on Argentine television as commentator of Primera matches. Tarantini still remains what he was; a rebel who is certainly not afraid to express his opinion, with consistency and courage. But the most striking thing about seeing him behind a microphone is that Alberto has the same enthusiasm he had when with his flowing hair he was running around the left outfield of a cancha. The enthusiasm and passion of someone who has touched the abyss and who, as he recalls whenever he talks about his past, is now 'grateful to life'.
ANECDOTES AND CURIOSITIES
The nickname 'Conejo' was given to him by one of his teammates at Boca, Tabita Garcia. Tarantini had a particular tic in his youth; that of 'wrinkling' his nose a lot. 'You look like a rabbit,' Garcia tells him. Since then and still to this day, for everyone in Argentina, Tarantini is 'El conejo'.
"With my father alive I could never have played for River. He wouldn't have allowed me. He was Boca in his soul. And if he hadn't died I probably would never have left Boca'.
In the 1978 World Cup final Tarantini finished the match with blood on his shirt: 'Neeskens broke two of my teeth in a 'pelea' in the penalty area. Passarella had shortly before elbowed him in the mouth and Neeskens went crazy! He hit everyone who came within range to get revenge!" … "he really had 'dos huevos asi'!
"I never wanted to see that final again. If I happen to come across something from that match on TV I change the channel. That match is all there, in my head and in my memory. I remember everything, Menotti's speech, the faces of my teammates, the feeling entering the Monumental, I remember every tackle, every header, every successful pass and every mistake of all those 120 minutes. And I remember the people at the end of the game, hugging each other, kissing 'santini' and crying. I don't want to see it again … I'm afraid of losing the magic …'
It is said that Tarantini was one of the first reasons for the famous 'hatred' between Menotti, Argentina's coach in 1978 and 1982, and his successor Bilardo, who won them in 1986. Menotti told Bilardo "I'm leaving you a great team. Tarantini plus 10 others." But it was soon clear that 'el conejo' did not fit into Bilardo's plans and his pragmatic, defensive and very unspectacular game.
Famous is the photo in which Dictator Videla visits the locker room of the Argentine national team and shakes hands with Tarantini, one of the best known opponents of the regime among Argentine players. As if the 'Conejo's' face was not enough to show his aversion to Videla, the story is astonishing! "As Videla begins his round of greetings I look at Passarella and say "will you bet $1,000 with me that before shaking his hand I will put my hand in my balls and only take it out when shaking his hand?" Passarella, amused and confident that his teammate will not dare go that far, agrees. "Videla saw very well where I was holding my hand and just before shaking it I gave another good 'rub' … but the room was full of photographers and at that point he couldn't back out!" … "Passarella, to this day, still owes me the 1000 dollars !!!"
"I arrived at River in 1980 and a few weeks later the Superclasico against Boca was being played. At the end of the last training session, "El negro" Jota Jota and Merlo, my teammates, approached me, telling me that our coach Labruna did not want me to play against Boca, for fear of the repercussions among the fans and the pressure on me in my first match as a "traitor". I ran like a fury into his locker room and attacked him in my way 'if you don't let me play, don't even call me up. I'm going home' He looked at me with his classic phlegm and said 'don't worry, of course you'll play. I just wanted to see how you would react if I kept you out' …
"They said all kinds of things to me, they invented new chants to slander and insult me … I think it was the only time in history when the fans of Boca did not care about losing a derby against River … they were too busy insulting me!"
A few months before leaving Boca we played and won the Copa Libertadores against the Brazilians of Cruzeiro. At the end of the game, as I was returning to the locker room, I realised that President Armando was lying on the ground in the middle of the celebrations in the throes of a heart attack … he was almost suffocating. I went to him, untied his tie and asked for help … behind me was our company doctor. I basically saved that 'hijo de puta's life!" (son of a bitch …)
Biggest football disappointment? 'When I wasn't called up for the 1974 World Cup in Germany. It is true that I was only 19 years old but I had already made my national team debut and I was convinced I was going. When Cap told me, I cried like a baby'.
The 'toughest' opponent he ever faced? 'No doubt! Joe Jordan, the Scotsman who was then Manchester United's centre forward. When he jumped with his header he destroyed you. He was marble. Once jumping with him on a cross I inadvertently hit him with my elbow and knocked him out. When he recovered I remember his expression as if it were today. I was convinced he was going to kill me!"
The thing you are most proud of? 'that to this day everyone still greets me warmly. The River and Boca fans, those who followed the national team in 1978, and the kids who weren't even born then but who heard the stories from their parents. I don't think there is a single person who can say 'Tarantini has disappointed me'.
The person you owe the most in life? "Not to whom I owe the most … to whom I owe EVERYTHING ! My wife Adriana. The only one who stood by me after that terrible time when everyone, especially in football, turned their backs on me. Even in the two years when I did absolutely nothing, she worked, she thought of everything and never once held that against me. She gave me back my self-esteem, taught me to listen and open up … I don't know if I would be the person I am today without her. I do know for sure, however, that with her by my side I would never have made the mistakes I did.
What can we say? Welcome back 'Conejo'!
Tarantini's account of the famous 'handshake' with Videla after 'caressing' his private parts.
The one on Alberto Tarantini is one of the 21 biographies told in http://www.urbone.eu/obchod/storie-maledette