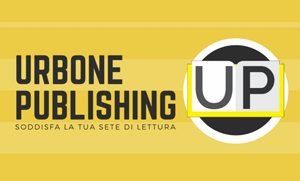 SOCRATES: when the man is "bigger" than the footballer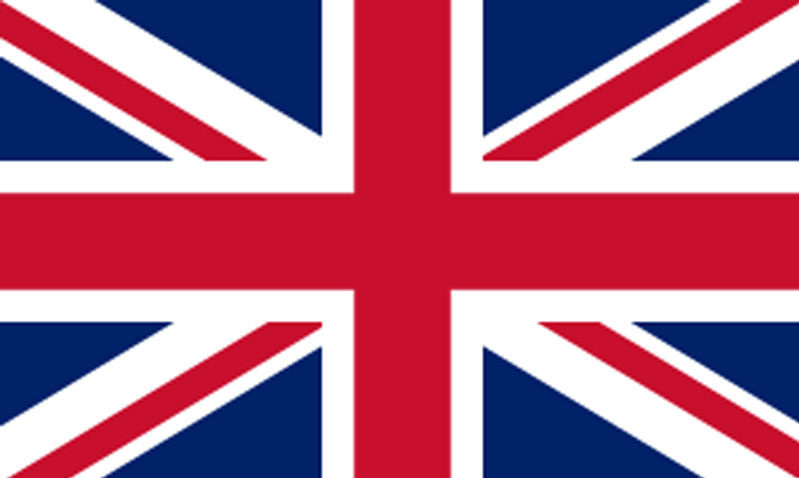 "We're really there now.
It's more than a feeling.
You can tell by the talk of the people in the bars, the faces of the students, the slightly more relaxed wrinkles of the workers.
After almost 20 years of this blind, shameful and nefarious military dictatorship, we are all starting to breathe 'democracy'.
Since Figueiredo's arrival, something has changed.
His small but significant concessions to Democracy have made us realise that the road is now open.
But now we all have to make one last effort.
The greatest.
To make these gentlemen who have taken Brazil, my beloved country, back to the levels of a colonial country, economically destroyed and impoverished, understand that now ALL of us here in Brazil want to be able to decide who should govern the destiny of our country.
We, at Corinthians F.C., are doing it.
In our own way.
We started last year, the cursed year of the 'Sarria tragedy' when the national team of my country lost an incredible match against the Italian national team in that stadium.
Who became, instead of us, World Champions.
But in 1982 here at Corinthians we simply did what we would like to happen in the whole of Brazil and not just in a football team.
That everyone, from first to last, counted equally.
That is why at Corinthians every decision is made by giving everyone the opportunity to express their opinion.
Everyone means REALLY everyone.
From the warehouse workers to the field workers, from the trainers to the masseurs to the managers.
And of course the footballers.
Every vote, as in 'real' democracies, counts for what it is; one vote.
This is how we decide training and away schedules, formation or playing tactics, even who we should sell or buy.
We do not need a 'boss', a coach … a 'dictator'.
We have taken responsibility and we have all grown, as men before we have grown as players.
Last year, at the debut of this revolutionary concept, we won the Paulista Championship.
In the final against São Paulo, who threatened to win the Paulista for the third year in a row.
It was a fantastic year.
For the results on the field, certainly, but also and above all for what we built outside.
"Ser campeao is detalhe." (to be champions is just a detail)
Basically … being champions is a detail.
Explaining it to hot or passionate fans like those in Brazil is not exactly easy!
Just two years ago, during a tribulated and difficult season in the Brasileirao, we were besieged, insulted and intimidated.
I think about it often.
It is a shame that all the passion and enthusiasm we put into football cannot be channelled into something more useful for humanity.
I like football.
I can play it even though I am anything but an athlete!
Running then!
It's certainly not my forte … let's say that I think like the great Cesar Menotti, the Argentine coach who won the World Cup five years ago: 'Since when is it necessary to run to play good football?
I am one metre and 92 centimetres tall.
I don't weigh 80 kg.
I wear a 38 in shoes that contrasts greatly with my physique.
But this is fortunate.
I kick with all parts of my foot with great ease.
I also have a heel, the right one, which is deformed.
A bone protruding and not exactly where it should be.
And that too is lucky.
In the heel strike I have my best weapon.
I can simply hit harder than everyone else.
I am a medical graduate.
My father always told me to get a worthy job.
Only he knows the sacrifices he has made for me to study.
My family is from humble origins.
We know what poverty is and my father knows what hard work is.
He taught me the value of education, the importance of culture.
I was little more than a child, but I remember well in 1964, when the military dictatorship began, my father was forced to burn all the books in his small library for fear of being imprisoned.
Then, as now, here in Brazil being cultured and leftist was and remains a mortal sin.
My father never gave up.
Even though there were five other children to feed.
He even managed to get me to university and I became a doctor.
When I stop playing, and it won't be long, that's what I'm going to do.
It won't be long.
I don't see myself playing until I'm 40 years old, maybe wandering around the minor leagues.
I've told you … I'm not an athlete, I don't like physical preparation, repetitions, gym sessions.
I love my cigarettes and my beer much more.
Ah the beer!
I've always called it 'my best psychologist'!
But back to us.
Tomorrow we play the return final of the Paulista Championship.
Again against Sao Paulo.
In the first leg, two days ago, obviously at the Morumbi of São Paulo, we won one to zero.
I scored the goal but that's a detail.
We played as a team, in our own way though.
With a lot of patience, with our bland rhythm that almost annoyed our fans at the beginning.
San Paolo is a great team, but we have something more.
We are a real group, we are united and cohesive.
In short … we are a Democracy.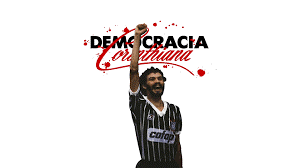 Corinthians will win its second São Paulo title in a row.
And Socrates will still be a protagonist in the final, scoring the goal for the whites in the 1:1 final.
Sócrates Brasileiro Sampaio de Souza Vieira de Oliveira was one of the greatest Brazilian footballers of all time and certainly the greatest of the many who wore the white jersey of the 'Timao', the Corinthians Sport Club. An atypical player in everything. In his physique, in his movements, in the way he played, in his approach to football. Art, philosophy, politics, medicine always attracted him the most. He arrived in Italy in the summer of 1984.
Disappointed by the results of the municipal elections in São Paulo, he said he 'would be ready to leave Brazil'.
And so he did. He was at the time the object of desire of every big European club. Only a year earlier he had been voted 'Best South American Footballer'. He chose Florence, not just Fiorentina. 'I am going to Italy to be able to read Antonio Gramsci in his original language' was one of the phrases attributed to him at the time.
Florence.
City of art, which he loved passionately from the very first moment. The Florentines who knew the man Socrates were enchanted by him, by his availability, his simplicity, his culture and his intelligence, which when they are REAL always go hand in hand with a fundamental attribute; humility. It was not the same for the footballer Socrates. The rhythms of the Italian championship, the still purely defensive and very organised game clashed terribly with the tactical anarchy, the cerebral and almost 'walked' football of Socrates. A mediocre season for the team and for the 'Doctor'.
9th place for the 'Viola' and 6 goals in 25 games for the bearded Brazilian director. At the end of the season, the return to Brazil, to Flamengo. And it was immediately a different story. Socrates won the carioca championship with the Rossoneri and at the 1986 World Cup he was again the captain of the Brazilian national team, once again beautiful but losing. He will leave football a couple of seasons later and his curiosity and zest for life will lead him to try his hand in various fields, in art, writing, music, even some experience as a coach. He will found a clinic, with a good part of the money he earned as a footballer, dedicated essentially to the rehabilitation of footballers with physical problems and more. He will be an all-round pundit for Brazilian TV. Honest, direct and courageous. Often and often against the tide. But his personal demon, that passion for beer that he always joked about and never hid, begins to present him with a hefty bill. Smoking and drinking beer. He always did and never stopped. His latest 'heels' are a Cineclub in the centre of Ribeirao in 2006 with almost 1,000 seats. "Only here there is no ticket office. Not everyone has 60 Real to attend a film. So this is a space open to everyone, whoever wants to at most leaves an offer,' the 'Doctor' will tell about this initiative. The latest son, born in 2007 to the third wife of 'Magrao', is called Fidel, in honour of the Cuban leader, a figure of reference and always admired by the 'Doctor' He joked about it with his elderly mother, who reproached him for giving the little one a name that was a bit too heavy to bear. "Mum, think of what you have given me!" A trivial bout of food poisoning took him away, aged just 57, on 4 December 2011. His body undermined by the excesses of decades, his liver now in cirrhosis. But everything will go exactly as Socrates himself had dreamed and wished back in 1983. 'I want to die on a Sunday and on the day when Corinthians will be champions again'. It will go exactly like that. Like in fairy tales, comics or dreams. And the farewell to Socrates by the Corinthians players remains one of the most touching pages in the entire history of the sport.
In the end we are left with one great awareness; that Socrates, doctor and footballer, pundit and philosopher, drinker and smoker, politician and revolutionary was, above all, a wonderful human being.
Finally, a small tribute to Socrates the footballer … so that NO ONE thinks that Socrates is 'only' the one seen here at Fiorentina.
Taken from http://www.urbone.eu/obchod/storie-maledette