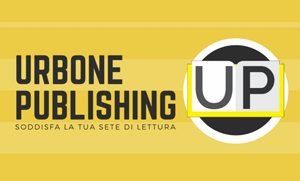 ANTONIO PUERTA: Do you know a better way to pass on a legend ?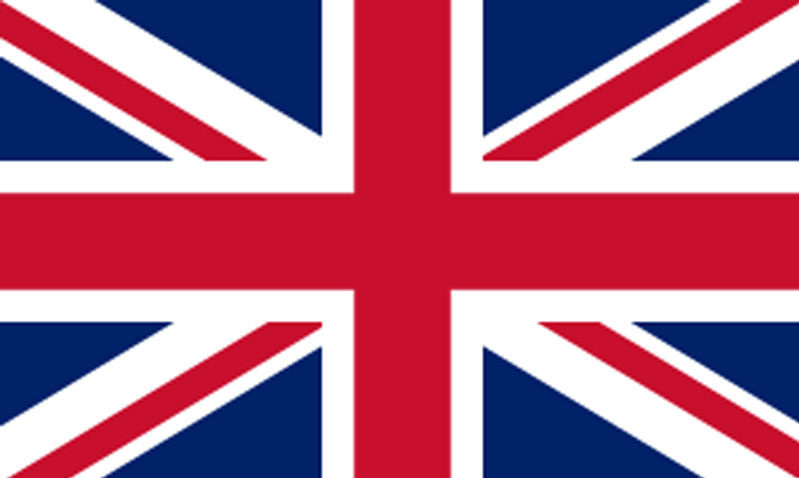 "It wasn't easy at all.
Until that wonderful day in March 2004 when our coach at the time, Joaquin Caparros, decided I was ready to make my league debut.
It took more than two years of trafilament in Sevilla's second team and a lot of tenacity before I got where I am now: in the starting eleven and in the Spanish national team squad.
I am not exactly the most talented footballer around.
OK, I have a nice left foot, a good technique, I can jump over an opponent in dribbles and I can cross.
But I'm not David Silva or Antonio Reyes.
I had to fight, sacrifice and put my soul into every training session to make it to the first team.
The club, in order to give me experience, tried several times to offer me solutions in Segunda or even in lower-level teams in Primera.
I never wanted to know.
I was born in Seville, in the Barrio del Nervion, I have always supported Seville.
Here I grew up and here, only here, I want to play.
In the youth academy I played alongside wonderful guys (and great footballers) like Sergio Ramos, Sergio Navas, Alejandro Alfaro and my good friend Kepa Blanco, and together we all found our place in the football that counts.
Then came THAT night.
27 April 2006.
At the Sanchez Pizjuan we play against Schalke 04.
It's the semi-final of the Uefa Cup.
In the first leg we snatched a 0-0 draw that didn't make us feel at all comfortable.
I'm on the bench.
The match doesn't get unblocked. These Germans are tough, organised and have a couple of very good players.
At a certain point Juande Ramos calls me. I've already been warming up on the sidelines for a good twenty minutes.
"Come on Antonio, get on the pitch. Stay 'open' on the left flank and bombard the German defence with crosses."
That's what our coach told me.
And when that ball arrived from the opposite flank in extra time, I didn't think twice about it; a left-footed volley with the ball 'spinning' just enough to go in five centimetres from the opposite post.
The stadium came down.
At that precise instant I realised that I too had become a piece of history for my beloved club.
It is 25 August 2007.
We are playing at the Sanchez Pizjuan in Seville.
We are almost half an hour into the first half of the match between the hosts Sevilla and Getafe.
It is the first match of the new La Liga season.
The start is in favour of the guests who find the goal after only two minutes of play.
Sevilla is shocked for a few minutes by this cold goal.
But then it began to grind out play, especially on the flanks where Navas on the right and the Capel-Puerta pair on the left were beginning to produce play and supplies for the attacking pair Kanoutè and Luis Fabiano.
Shortly before the half-hour mark, however, something strange happens … something initially barely decipherable.
A Getafe move ended in a deadlock and Antonio Puerta, who had been following and controlling the action, headed the ball downfield.
Suddenly Antonio stops and remains for a few seconds crouched down, as if to catch his breath after a long run.
An instant later he falls to the ground, with his body forward.
Everyone immediately realises that something is wrong.
Dragutinovic runs towards Antonio and he and goalkeeper Palop are the first to help him.
Puerta has lost consciousness and is in danger of suffocating.
Dragutinovic manages to pull his tongue out.
These are moments of great excitement … and fear.
The Sevilla doctor arrives.
Antonio regains consciousness, sits down and even manages to say a few words.
Teammates, opponents and the 40,000 at the Sanchez Pizjuan breathe a huge sigh of relief.
For a moment it even seems that Antonio wants to play again!
Doctor and team-mates dissuade him.
Antonio is determined and stubborn.
He always has been.
Like when he kept turning down loan offers from dozens of other clubs in La Liga.
"No way," he replied.
"I'm staying here to fight for a place in what is the only team I have ever dreamed of playing for: Sevilla F.C."
So determined and stubborn that he wanted to walk off the pitch on his own two feet at all costs.
The audience at the Sanchez Pizjuan, warm and competent, gave him an ovation.
Antonio is a boy from the 'Cantera' and in Spain, for people like him, the love of the fans is something special, something different.
They greet him and applaud him.
Everyone stands.
Antonio raises a hand to return the greeting … he even sketches a smile and then goes through the subway towards the locker room.
… The Sevilla fans will never see him again.
By the time they get to the changing room, sit on a bench and Antonio will be struck down by no less than five consecutive heart attacks.
With a defibrillator they manage to keep him alive until the ambulance arrives.
Then the race to the 'Virgen del Rocio', the city hospital.
The heart attacks follow one another, without interruption.
Antonio is determined and stubborn.
He always has been.
Like when he ruptured his meniscus ten minutes after his debut for Sevilla's second team.
'I will come back stronger and more determined than before,' he said as they carried him off the pitch.
And so he did.
His condition, however, is desperate.
Antonio Puerta continued to fight hard for almost three days.
Before giving up, at 2.30 p.m. on 28 August 2007, when the oxygen finally stopped reaching his brain.
Antonio Puerta was 22 years old.
… on 21 October of that same year, not even two months after his death, Aitor, his eldest son, was born.
Antonio Puerta, 'the man with the diamond left foot', had made his debut the previous autumn with Luis Aragones' Spanish national team and would surely become an integral part of the 'red furies' successes in the years to come.
A left winger or full-back, the kind who can dribble past his opponent, can cross and can go up and down the wing dozens and dozens of times a game.
But also capable of defending, pressing and fighting. 'A born winner', Joaquin Caparros, the coach who made his debut in March 2004 in a La Liga match against Malaga, would describe him.
His arrival allowed Sevilla to dispose of the other much-loved left winger 'product of the house' Juan Antonio Reyes, who at the beginning of 2004 went to English side Arsenal for the then considerable sum of 35 million euros.
Puerta asserted himself definitively in the 2005-2006 season and it was one of his goals in the Europa League semi-final that allowed the Andalusian club to qualify for the first European final in its history, which they won in a clear and authoritative manner against English side Middlesbrough.
In the following season, Sevilla confirmed itself at the highest level.
The team fought until the end on all three fronts: La Liga, Europa League and Copa del Rey.
He managed to win both Cups and ended the Championship in 3rd place after leading for several days, something that had not happened at Sevilla for more than 60 years.
Antonio is a key pawn in Juande Ramos' chessboard and his performances soon alert the scouts of the continent's biggest teams.
There is talk of Arsenal, Manchester United and especially Real Madrid, who have had their eyes on Antonio for some time to cover the left flank orphaned by Roberto Carlos.
Puerta, on the other hand, is renewing his contract with Sevilla.
For five years. There can be no more tangible evidence of Antonio's connection to Sevilla F.C.
He is already one of the changing room leaders.
The first to arrive at the training ground, the first to hearten a teammate in difficulty, the first to fill the changing room with joy with his jokes and songs.
His availability to the fans is still remembered today by all the Sevilla 'hinchas'.
Autographs, photos and total availability. Many people remember the countless times he gave rides to fans on the way back from training … when for today's footballers their 'luxury car' counts almost more than their wife …
Two wonderful tributes remain of him.
The first is a statue near the Sanchez Pizjuan depicting Antonio and erected in his honour in April 2010, exactly four years after his historic goal at Schalke 04 with an inscription on the plinth:
"Your left-footed shot gave us a dream that changed our lives, kicking off at that moment one of the most glorious periods in the history of our beloved club. Thank you Antonio'.
But there is still something better, more tangible and touching …
In every single Sevilla game at minute 16, Antonio's shirt number, the whole crowd stands up, applauding and chanting his name.
Thus, every child who enters that magnificent stadium for the first time will ask their dad "Who was Antonio Puerta?" …
Do you know a better way to pass on a legend?
Taken from http://www.urbone.eu/obchod/storie-maledette
AUTHOR'S NOTE
The part written in the first person is meant to be a tribute to a footballer I esteemed and loved and to remember Antonio Puerta in the way this good and unfortunate boy deserves.
Remo Gandolfi