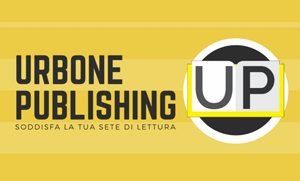 BRUNO PEZZEY: Death of a giant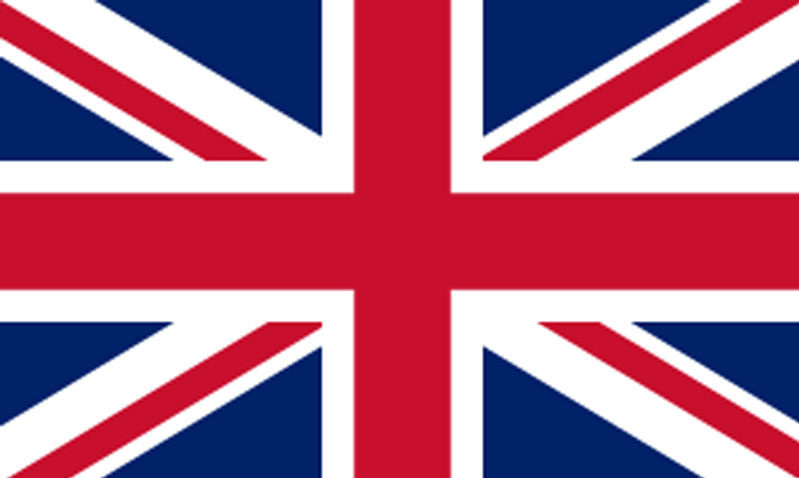 I don't believe at all in all those who say 'if I went back I would do exactly what I did'.
Bullshit.
In hindsight there are plenty of things I would have done differently.
It's just that at that precise moment, in the many 'crossroads' that life throws at you almost every day, you have to make a choice.
Sometimes you make the right one … sometimes you don't.
Would you like some examples?
I played most of my career in Germany and winning the Bundesliga title was my big goal.
No. It was more. It had become an obsession.
When I was 32 years old, I told myself that 'well, Bruno is gone. I guess that's the way destiny wants it.
I left Werder Bremen and returned to my native Austria, to my mentor Ernst Happel at Swarovski Tirol.
In that same year Werder Bremen won the German title.
Its second title in its history and 23 years after its first.
If I had known, do you think I would have left?
More or less the same thing happened a few years earlier when I decided to move from Eintracht Frankfurt to Werder Bremen.
Eintracht, where I had been like a Pope, was in financial difficulties while Werder Bremen, with Otto Rehhagel on the bench, had become one of the strongest teams in Germany.
At the time, Italian and Spanish teams wanted me, but I told myself that there was time and that before leaving the Bundesliga I really wanted to get my hands on that title after we failed to achieve it by a whisker at Eintracht.
Instead, no title and at the age of 32, there were no longer all those teams from the south of Europe queuing up for my badge.
With the usual 'hindsight' do you think I would do the same thing again?
Absolutely not! I would have gone to Spain or Italy to play my best years and the showcase of that football would have been essential to make a name for myself outside the borders of Austria and Germany as well as to replenish my bank account in an important way.
I played for the national team of my country, Austria, and we were a great team. With me were players like Herbert Prohaska, Hans Krankl and Walter Schackner. They didn't think twice about it and they really went to Spain and Italy.
But then there was the national team. That's something I'm really proud of.
I played 84 games there including two World Cup finals, in Argentina in 1978 and in Spain in 1982.
It was a wonderful time.
In 1978 we took away one of the greatest satisfactions in the history of our country's football.
Beating Germany.
It was a crazy, extraordinary and memorable game.
We beat them after 47 long years.
"The 'Miracle of Cordoba' they still call it today in my country.
In 1982 we again made it to the second round where we lost narrowly to the French and then drew against Northern Ireland … with the personal joy of putting my name on the goalscorer's sheet in a World Cup.
In 1986 we failed to qualify but in 1990, for the World Cup to be played in Italy, we succeeded.
It was a hard-fought qualification.
I would have given anything to play in that World Cup.
I was no longer what I had been a few years earlier but my experience could still have been useful to a young team that had changed its skin.
Josef Hickersberger, my old national team-mate and the new Austrian selector, did not think the same way, and when I realised that there would be no more room for me, I decided to retire for good, even from my Swarovski … not after winning the Austrian championship with eight points ahead of Austria Vienna!
Football still attracts me a lot, but that's not all!
I coached the Under-21 national team of my country until a few months ago, I have a beautiful family and in a few weeks I will open a Rafting Centre with other friends here in Silz.
… It is true, I did not go to Spain or Italy and sometimes I still think about it … but I love my Tyrol and in the end it was meant to be …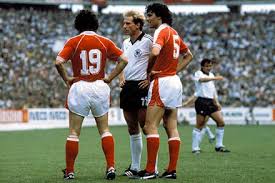 Bruno Pezzey will never see the inauguration of his Rafting Centre (which today bears his name).
It is 31 December 1994.
One of Bruno's passions is ice hockey, a very popular discipline in those parts.
As soon as he can, he gets together with his lifelong friends for a game.
Apparently his wife is a little upset about his choice that day.
There are preparations for the dinner party and a strong pair of hands would come in handy.
There is nothing to be done.
That day falls on a Saturday and like every Saturday there is the hockey match.
It is a ritual and rituals must be kept.
We are almost towards the end of the challenge when Bruno Pezzey walks away from the live game and goes to lean against the balustrade on the sidelines.
'I'm so tired guys,' he says to his friends a moment before falling heavily to the ground.
They will be his last words.
A heart attack will be fatal to him and Bruno Pezzey will die on that parterre before an ambulance arrives.
Bruno Pezzey, the strongest defender in the history of Austrian football, was only 39 years old.
ANECDOTES AND CURIOSITIES
In today's globalised football, Bruno Pezzey's name is not as well known as it deserves to be. In times when the 'God Ball' certainly did not have the media exposure it has today, few outside the German and Austrian borders knew the value of this elegant and very strong defender.
So let us use numbers, which are almost always worth more than many words.
Bruno Pezzey for four consecutive seasons (1979 to 1982) entered the NOMINATIONS for the GOLDEN BALLION.
An impressive achievement considering that we are talking about a defender and not even one of the great European teams of the time.
21st in 1979, 19th in 1980 and even 11th in 1981 and 12th in 1982 leaving behind him in that period players of the calibre of Ruud Krol, Paul Breitner, Zibi Boniek, Peter Shilton and our own Scirea, Tardelli and Antognoni.
Unfortunately, there had already been two episodes in Pezzey's career that highlighted heart problems.
The first was in the days of Eintracht Frankfurt when he fainted during a training session. At the time it was reported that his blood pressure was outside the norm and the episode was quickly dismissed.
The second, much more serious, occurred during an indoor football tournament. On that occasion Pezzey lost consciousness, falling dead weight on the parquet and only the prompt intervention of the Swarovsky's doctor prevented him from choking on his tongue.
The checks that followed only revealed a minor heart problem (the classic 'puff') considered almost trivial and in any case very common in athletes of his physical size (190 cm for 85 kg).
One of Bruno Pezzey's most memorable performances is linked to a friendly match between the English national team and his Austrian side, played in June 1979 at the Vienna Prater. It was a thrilling and spectacular match, which ended in a 4-3 scoreline. Two of the goals in that match for Austria (including the decisive one) were scored by Pezzey, with two peremptory headers … against a defence, the English one, whose main characteristic was their skill in aerial play.
At club level, the greatest satisfaction for the 'Beckenbauer of Lake Constance' was undoubtedly the triumph with Eintracht Frankfurt in the Uefa Cup of the 1979-1980 season.
It was an event totally dominated by the German teams who took four of their teams to the semi-finals.
Pezzey's Eintracht faced Bayern Munich, favourites for the final victory.
In the first leg in Munich Rummenigge and his teammates won by two goals to nil. The second goal, scored on a penalty kick by Paul Breitner, was caused by a foul in the box by Pezzey on the opposing striker Norbert Janzon.
Pezzey, however, made ample amends in the return match, first by scoring the winning goal in a scrum after a few minutes of play and then by scoring with one of his proverbial headers for a 2-0 lead three minutes from the end that took the match into extra time, where Eintracht triumphed with the final result of five goals to one.
Eintracht would then defeat Borussia Monchengladbach in the final.
As mentioned, Pezzey never managed to realise his great dream of winning the Bundesliga although on one occasion in particular he came within a whisker of it.
It was during his penultimate season at Werder Bremen, 1985-1986.
It is 22 April 1986 and the penultimate day of the championship is being played. Werder, playing at home in its Weserstadion, has a two-point lead over Bayern Munich. The calendar pits the two teams playing for the title against each other.
With the result nailed down at 0-0 with two minutes to go, a penalty kick was awarded to Werder Bremen. To score it would mean the certainty of the title. Michael Kutzop appeared on the penalty spot.
His shot hit the post. It will be the only penalty kick missed by this player in his entire career.
On the final day, Werder Bremen lost by two goals to one in Stuttgart, while Bayern buried Borussia Monchengladbach in goals (6-0), snatching the title from Werder Bremen on goal difference.
Bruno Pezzey was a complete defender. He could act both as a stopper marking the opponent's centre forward and as a libero, given his excellent basic technique that allowed him to build the game from defence. He could also be extremely determined and tough when needed. Sometimes too much so. During a Bundesliga match he decided to intervene in an unorthodox manner against a particularly unfair and provocative opponent.
Pezzey in fact approached him and wrung his … 'family jewels' with great vigour, leaving him writhing on the turf … and he was disqualified for 10 league days!
Finally, the amusing anecdote concerning his move from SSW Innsbruck to Eintracht Frankfurt in the summer of 1978.
Jurgen Grabowski, the strong German winger who played his entire career at Eintracht and the team's absolute leader, recounted that at the end of the 1978 World Cup in Argentina he went to Eintracht President Achaz Von Tumen begging him to buy Pezzey.
'President, he is destined to become one of the strongest defenders in Europe,' the German striker pleaded with his president, adding that 'he is the man who can make the leap for us, but we have to hurry before all the other Bundesliga teams offer him a contract,' explained the experienced Grabowski, ever more infuriated.
'I think exactly the same as you,' Mr. Von Tumen replied, adding, 'And in fact we put him under contract with us two weeks before the World Cup started,' was the seraphic conclusion of the Eintracht president.
The most beautiful and most defining memory of Bruno Pezzey is that of his old 'Mister' Otto Rehhagel who, saddened, said at the funeral of his former defender: 'A giant has died. As a player and as a man'.