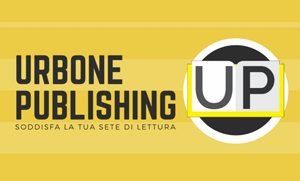 GARY SPEED: beautiful and fragile soul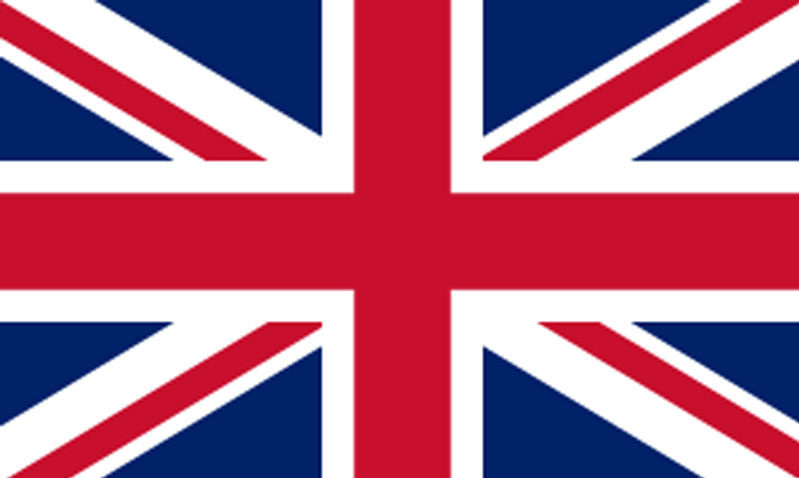 I love everyone I write about.
This was perhaps the main criterion when I decided to start writing biographies of footballers.
Footballers who in my 50 years of (insane?) passion for football have attracted me, fascinated and amazed me with their stories, some for one reason and some for another.
But the story that I feel the most, that has moved me the most and that at the same time has been the most difficult for me to put down on paper is the latter.
The one about a boy born in Mancot, North Wales, who since childhood dreamed of just one thing: to become a professional footballer.
He succeeded, even though he had no innate technical skills, but thanks to an athletic physique and, above all, an uncommon dedication, he became a top-class footballer for over twenty years.
The story tells of a footballer who, wherever he played, left an indelible memory for his professionalism, his education, his personality and, above all, for a consistently high performance.
A footballer whose trophy cabinet did not contain many medals: a league triumph in the ranks of Leeds United at the age of just 22 … that age when you think that that trophy will only be the first of a long series.
It won't be.
But what Gary Speed has left as a legacy is much, much more.
A person with a big heart who knew how to make himself loved for his human qualities before his technical ones.
An open smile, absolute availability to teammates and fans, and above all a professionalism that was decidedly 'rare' at a time when excesses raged in British football and where Paul Gascoigne, Tony Adams and Paul Merson were anything but exceptions.
Gary Speed did not like excess. He cared about his diet and his body.
Easier to find him at home with his family, watching football games on TV, reading history books or playing his guitar than to see him in a pub 'collecting' pints.
An example for everyone at every training session, especially for his younger teammates.
It often happens, however, that behind this reality that tells of a valuable athlete, of a person of depth, of an attentive and affectionate father and husband, there is another, more hidden side, kept in a dark and dusty corner … but which resurfaces every now and then and comes back to hurt like a wound that just doesn't want to know how to heal completely.
One such wound that never heals concerns Gary's favourite team: EVERTON FC.
When in the summer of 1996 Joe Royle, manager of the Liverpool Blues came to Leeds United with a cheque for £3.5 million the temptation was just too great for all parties involved.
For Leeds United, where Gary had made his debut in the 1988-1989 season, he quickly became one of the key players in firstly returning to the First Division in 1990 and then in the surprising title win two seasons later.
For Gary Speed, Everton meant crowning his teenage dream: that of playing for the team he had fallen in love with as a child, despite the fact that at the time it would have been much easier to fall in love with the other Liverpool team, the one that played in the red suit, that dominated in England and often in Europe.
It was to be a constant in Gary Speed's life and career: his choices were never conditioned by victories, prestige or money.
An example?
When in December 2010 he was offered to become coach of his beloved Wales, Gary (who had only been coach of Sheffield United for four months) renounced exactly half of the salary he received at that time.
Everton we were saying.
A team that for a few years had been regularly stationed in the lower echelons of the English Premiership, often flirting with the danger of disastrous relegation and which, despite the presence of some excellent players (Ferguson, Hinchcliffe, Southall or Limpar) still had many, too many mediocre players to be able to afford to regain the status of the previous decade.
But the heart matters more.
Gary Speed signed for Everton and in his first season he played at the highest level, even finishing the season as the team's top scorer alongside Duncan Ferguson with 11 goals to his credit.
Even that season, however, they did not go beyond a painful salvation (only two points above Sunderland, who were third to last at the end of the season) and Joe Royle was forced to leave.
On the 'Toffes' bench in the summer of 1997 returned to sit, for the third time in his career, Howard Kendall, the man who just over ten years earlier had built arguably the strongest Everton side in history, capable of winning in 12 months (between May 1984 and May 1985) the FA CUP, Championship and Cup Winners' Cup.
Gary Speed loved that wonderful team.
In his room stood posters of the two bombers Graeme Sharp and Andy Gray, Irish left-back Kevin Sheedy, hound Peter Reid and, above all, countrymen Neville Southall, Kevin Ratcliff and Pat Van den Hauwe, pillars of the Blues' defence.
The beginning of the relationship with Kendall is excellent.
Gary Speed is given the captain's armband, an absolute honour and an immense joy for the Welsh midfielder.
The results, however, did not come.
The club's growing financial problems start to become unbearable.
Sloppiness and disorganisation are now the order of the day at the club.
It is often Gary himself who organises and runs the training sessions.
Howard Kendall apparently prefers to sit at a pub bar … often with other colleagues from the coaching staff and, it is rumoured, even with some players.
Professionalism at the club is light years away from the parameters of Gary Speed and his understanding of the profession.
By now, the need to sell the team's most valuable pieces becomes more and more pressing.
At the end of January, the strong full-back Hinchcliffe was sold for three million pounds … the other two 'star players' in the team were Duncan Ferguson and Gary Speed.
Giving up the former would trigger a revolution and even the safety of President Peter Johnson could be in danger.
And so happens what, to Speed's great injustice and sorrow, will ruin the Welsh player's image with the Goodison Park fans for a long, long time.
At the end of January that 1998 Kenny Dalglish's Newcastle put £5 million on the table to have Speed in their ranks.
Howard Kendall refuses, convinced that Newcastle will come back with a new and superior offer.
There is the imminent trip to Upton Park for the all-important salvation game against West Ham.
Kendall specifically asks Speed to forgo playing this match as he believes Gary is 'not psychologically fit to play the match given the situation'.
There is a fear that an injury could scupper the operation.
Speed doesn't go for it.
"Boss, I've practically never been hurt in my entire career … I just don't think it can happen this time !" says Speed to Kendall.
No way.
The Everton manager has made up his mind.
Speed does not get on the team bus to London.
The match ends 2-2.
But it is at the end of the match that Kendall "drops the bomb" … the one that will, however, only hit poor Speed in the face.
"Given all the rumours about his possible imminent transfer Gary Speed preferred to forgo this match," Kendall will tell the media at the end of the game.
Gary is as incredulous as he is angry.
He immediately asked for a meeting with Kendall who found no better justification than to say that this was the only way to prevent the fans from lashing out at the club for the sale of one of its best-loved players by making them believe that it was Speed who wanted to leave rather than the other way around …
Not only that.
Gary, Kendall even asked Kendall not to speak to the media under any circumstances as this could blow the deal.
A few days later Newcastle arrives with a new offer, increased by half a million pounds.
Gary at this point has no choice.
The fans are enraged at him and he has no choice but to leave the club that he loved and that cowardly betrayed him.
Gary Speed is a fair, honest and loyal person.
For years he will be asked for his version of events.
He will never say anything.
"Never a word will come out of my mouth that will bring Everton Football Club into disrepute."
Those were his words.
What happened in those days had repercussions for Speed that were certainly not pleasant for years.
"Oh Gary Gary, Gary Gary Shithouse Speed" was the chorus chanted by Blues loyalists whenever Gary Speed set foot at Goodison Park …
Speed, the first footballer in Premiership history to reach 500 appearances, later moved from Newcastle to Sam Allardyce's Bolton.
Here, too, his performances remained at the highest level and when the chance to join Sheffield United's coaching staff at the age of 40, while still playing, Speed did not let it slip through his fingers.
Throughout 2008 Gary was an immovable starter for the Blades, but in November of that year he suffered a back injury that would force him out of football a few months later.
He had not yet planted the famous nail to hang his boots on when Sheffield United appointed him as coach.
Gary Speed has charisma, he has experience, he is liked and respected by his team-mates and he has always been keen on new training systems, new playing tactics.
Not even four months after his investiture as manager of Sheffield's red and whites, Wales offered him the coaching job, wanted and supported by the Federation, players and fans.
As said, Speed will accept a salary cut by around 50 per cent compared to the one he received at Sheffield … but the joy of sitting on the bench of 'his' Wales is really too great to think of giving up.
Wales within a few months is transformed.
It becomes a tough opponent for everyone, even for those teams that until recently were 'strolling' over the Welsh dragons.
Young talents such as Gareth Bale and Aaron Ramsey were immediately given roles of great responsibility in the team, the defence with three centre-backs wanted by Gary gave the team great stability and players of modest lineage began to provide surprising performances.
In the last match of the year, a friendly against Norway on 12 November, Wales won by four goals to one.
Under Speed's leadership, Wales went from 117th place to 45th in less than a year, winning FIFA's 'Best Movers of the year' trophy awarded to the team that makes the biggest leap in the calendar year.
In short, everything seems perfect.
It's 26 November.
Gary Speed takes part in a BBC programme called 'Football Focus' as a pundit.
He is calm and casual.
After all, they are talking about football and Gary understands and knows football.
A few hours later he is scheduled to go to Old Trafford to watch the match between Manchester United and one of his old teams, Newcastle, all in the company of his good friend Alan Shearer with whom he plans a family holiday in Dubai for the following month.
When he leaves the TV studios there are a group of youngsters who recognise him and ask for his autograph.
One of them will be immortalised in a photograph together with Speed.
It will be the last image we will have of him.
The next morning Gary Speed's body will be found by his wife in the garage of his mansion in Huntington.
With a rope around his neck.
Of all the inferences, the gossip about real or alleged family quarrels, this is certainly not where you will read about it.
Gary Speed was a 'nice person' before he was an excellent footballer and a great manager.
As I am writing the last lines of this little tribute of mine, more inferences, more gossip and other possible explanations for his desperate act are arriving from the English tabloids.
Stories of alleged abuse on him as well as other CERTAIN abuses suffered and confessed by several footballers of his generation who passed through the clutches of a filthy ogre whose name is Barry Bennell … who really ruined the lives of many boys.
Whether Gary Speed was also one of them we will probably never know.
Just as we will never know if that melancholic veil that often obscured his splendid smile depended on that or simply on the fact that it is almost always the biggest hearts and the most fragile souls that feel the 'emptiness inside' that leads, as happened to Gary, to such tragic and final solutions.
The hope, a few years later, is only one: that Gary Speed remains in the collective memory exactly as he defined himself in an interview.
"I'm just an honest man who loves his work and is very critical of himself".
Rest in peace Gary.
TRIBUTES
Ryan Giggs, team-mate in Wales for many years: 'Gary was one of the best people in football and someone I can proudly say I was friends with'.
Howard Wilkinson, his coach at Leeds in the days of the Whites' famous league triumph: "He was a phenomenon as a player and would become one as a coach. He had a wonderful life to live. It hurts even more to know that he's gone like that".
Alan Shearer, his partner at Newcastle and with whom Gary had struck up a great friendship: "I still can't believe it. We spent so much time together the day before, laughing, joking and making plans for us and our families. Gary was a wonderful person who brightened up any place he entered with his presence. I am proud to have had the privilege of his friendship and I know I will miss him immensely".
Sam Allardyce, his coach at Bolton: "He had incredible charisma. As soon as he arrived at the club a lot of the lads were in awe of him. He never let his status weigh him down. The first to arrive at training and the last to leave. Never a complaint, never a grumble. An exemplary professional and a wonderful person'.
Finally the sweetest and most touching memory, that of Gordon Strachan, his team-mate in that Leeds United team: "What I will always remember about him is his laugh. He had the joyful laugh of a child. I may forget games, results and goals … but Gary's laugh I will never forget."