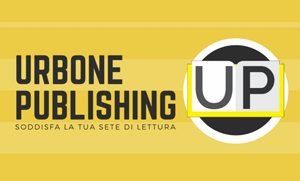 ROBERT ENKE: The Last Dive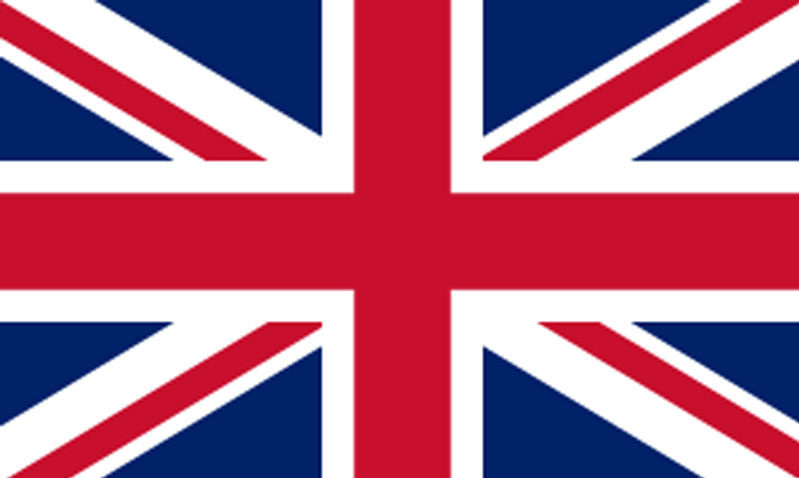 Your country's national team, Barcelona, Benfica, Borussia Monchengladbach.
The seven-figure contracts, the adulation of the fans, the headlines.
It seems like a century ago, almost a lifetime.
In fact, worse.
Sometimes it even seems like someone else's life.
All those things are no longer there.
They no longer belong to you, you no longer feel them as your own.
They have been swallowed up by that bottomless black hole called depression.
Depression takes everything away, including your dreams, your emotions … your future.
There is only apathy.
There is that immense, improbable effort of getting out of bed every morning knowing that that day will be no different from the day before or the day before that.
… and probably won't be any different from the day after either.
The pleasure of doing the 'most beautiful job in the world', that of flying from one goal post to the other to avoid a ball ending up behind you, giving happiness to yourself, your teammates and your fans, no longer has any meaning.
Yet you have always been good.
Even as a young boy in your Thuringian city of Jena, where you played from the age of eight and made your first team debut at nineteen.
Now when you take the field, when you stand between the posts of that goal, not only is there no longer this joy but there is only apprehension … often genuine fear.
The fear of being the one to make a mistake, of being the one to condemn your teammates to defeat, of being the object of the fans' wrath.
When did it all begin?
When did your world turn upside down?
Maybe that night in Spain in the King's Cup when everything that could go wrong did? In Turkey when they only let you play one game (a derby to boot!) and you lost three-nil with you as the easy and obvious scapegoat?
No. I don't believe that.
It can't be 'just' that.
You enjoyed playing and even if, as your father used to say, 'If Robert doesn't feel the best then he feels the worst. For him there is no middle ground".
There is more, there is much more.
It is 10 November 2009. The first shadows of the evening have already arrived.
Robert Enke, after training with Hannover, the team in which he had been playing for five years now and with which he had relaunched himself, becoming again, at the age of thirty-two, what he had always been: one of the best German goalkeepers around, does not go home, where his wife Teresa and an adopted ten-month-old daughter, little Layla, are waiting for him.
Something else is on his mind that day.
There is a thought that used to peep out from time to time amidst his fears, his sudden silences and his mood swings. Only now that thought has taken root and is becoming stronger, more overbearing and arrogant every day.
On that day that thought covers all others, just like the fog when it comes over the plain.
Everything else disappears.
He arrives near a level crossing in the town of Eilvese.
He parks his car.
He walks through the countryside. He is wearing his Hanover '96 tracksuit, but neither the cold nor the thick November drizzle can help him chase away the fog that is not only outside, but mainly in his head.
When he turns around, he probably still sees the lights of his Mercedes in which he has left his belongings and a letter for his wife and the doctor who treated him.
In front of him are railway pylons and by now he is close to the tracks.
The regional train to Bremen should be passing through in a few minutes.
After all, trains in Germany are always on time.
His fate has been decided.
But not on that day, not on that late November afternoon.
Her already fragile, wounded and vulnerable soul had endured too much.
Albert Camus, who had been a goalkeeper in his youth, used to say that 'dying little by little is the goalkeeper's speciality'.
Robert Enke had started to die three years earlier when his little Lara was gone, aged just two, from a rare heart disease.
And although in football he had slowly returned to his old self, even earning a return to the German national team in 2007 under new manager Joachim Löw, in life he was continuing, day after day, to die.
The train is punctual, as is normal in Germany.
It is time for Robert Enke to take the final plunge.
Robert Enke will go like this, at the age of thirty-two.
For a goalkeeper and even more so for a man at that age you are in the full summer of life.
But for him the colours are long gone.
Yet it all seemed easy at first.
His debut with Carl Zeiss Jena, his hometown team, where a few good performances were enough to attract the attention of a big club like Borussia Monchengladbach.
He waited patiently for his turn, but when the chance to make his debut after two years as an Under-23 player arrived, Robert Enke was not unprepared.
On the contrary.
He played so well that at the end of his first real professional season an important call came: that of Benfica, coached by his compatriot Jupp Heynckes.
The impact is excellent.
Enke amazes everyone with his skill and great professionalism.
These are not easy years for Benfica, which after decades at the top of Lusitanian football is now in the middle of a transition period.
The team struggles to return to the top. With Heynckes a decent third place came but after a bad start in the 2000-2001 season the German manager was sacked.
In his place came José Mourinho, in his first experience on a bench.
He lasted little more than two months before being sacked in turn.
The sixth place finish of that season and the fourth of the following one were certainly not what one would expect from a team of such blazon, but Robert Enke is hardly ever in the dock.
He always plays his part.
In the summer of 2002 there is a bitter contract dispute between Enke and Benfica.
The two sides fail to agree on the renewal of the contact.
At that point, however, Enke received a call of the kind to which it was practically impossible to say no: Barcelona wanted him, although it was not clear who wanted him at the Catalan club and, above all, in what role.
Louis Van Gaal certainly doesn't see it.
He prefers the Argentinean Roberto Bonano to him.
For Enke it is not an easy situation to accept.
There is the German national team following him and he is talked about as one of the most important alternatives to the starter Jens Lehmann but this abrupt stop at Barcelona risks compromising everything.
There is also no room for him in the league due to the arrival on the scene of the young and promising Victor Valdés.
The opportunity comes for Enke in the first round of the Copa del Rey in which Barça must face a small Third Division club, Novelda.
It will be difficult for Enke to show off as, considering the gap, he will certainly not be the goalkeeper under pressure in that match.
Instead, just the opposite will happen.
Novelda plays the match of a lifetime.
Barcelona were defeated three goals to two, and to Enke's humiliation and guilt, who was certainly not flawless in the third and decisive goal, were added some very unfair and unflattering 'demonstrations' by some of his teammates, such as Frank De Boer's blatant gestures of impatience towards his team-mate.
It was more or less at that time that the state of malaise that Enke himself described as 'an endless melancholy' turned into what it is: full-blown depression.
Things did not improve in the following season.
With the arrival of Frank Rjikard on the 'azulgrana' bench and the definitive consecration of Valdes, Enke was sold to Turkey, to Fenerbahçe, as a quid pro quo in the exchange for Turkish goalkeeper Rüştü Reçber.
In Turkey, if possible, things go even worse.
He only plays one match, the derby against Istanbulspor.
A heavy defeat by three goals to nil came.
The culprit is only one: Robert Enke, who will never play a single minute in the first team again.
At the beginning of 2004 he went to the Spanish cadet league with Tenerife.
He plays a handful of matches before returning to his homeland.
Hannover '96 wants him.
Not only did he immediately make the starting position his own, but his performances were of such a level that in 2007 came the now unhoped-for call-up to his national team.
It is 28 March 2007.
At the age of 30, Enke realised what had always been his dream: to wear the jersey of his national team.
He would play there seven more times, the last in August 2009, in Baku against Azerbaijan in a 2010 World Cup qualifying match.
For the fifth time in eight matches he will keep his goal unbroken.
'Enke is back'.
Everyone thinks so. His doctor, wife, teammates, managers and fans.
No, that black hole is too big inside him.
He is convinced he will never be able to fill it again.
The only one who can is the regional train 'Hannover-Bremen'.