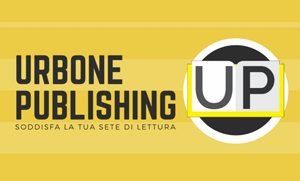 KAZIMIERZ DEYNA: Football is my life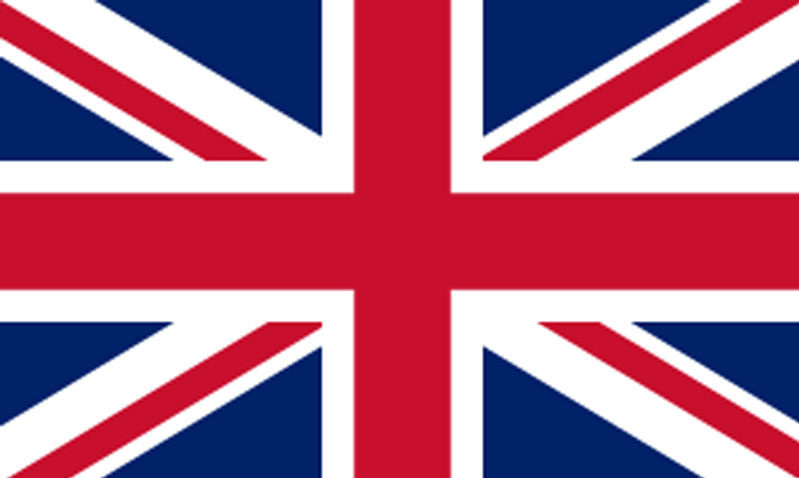 "It wasn't easy at all.
I admit it.
I thought the famous phrase 'football has a universal language' was valid all over the globe.
And maybe it does.
Certainly not in England, though.
Of English football I objectively knew little or nothing.
Yes of course, with my national team we eliminated them in the German World Cup qualifiers by drawing at Wembley in what was called the 'Fort Alamo' of football and a couple of times I met English club teams during my many seasons at Legia Warsaw.
I knew it was very physical football, running at 100 mph for the whole ninety minutes, but I also remembered that England had some great players at the time.
Tony Currie, Mick Channon, Alan Ball, Martin Peters, Allan Clarke …
So I really didn't expect to find this kind of football!
At first it was a real shock.
In some games I got a stiff neck from watching the ball pass over my head!
And the few times that round ball finally landed between my feet …. WHAMM !!! a second later I would get a tackle which almost always resulted in me ending up lying down !
When I arrived in Manchester last November I remember it didn't stop raining for a second that day.
I remember commenting something along the lines of "Mamma mia what a bad day!
They all looked at me as if I had blasphemed.
"In Manchester it's more or less like that until May …' the City management replied.
They weren't wrong.
I think up until now, and this is the end of April, I've only played a couple of games on a really dry pitch … or at least not soaked with water and mud!
During this period, I haven't missed anything.
Even a series of injuries that broke my rhythm and the possibility of fitting into the team's game sooner.
One thing, however, I really never missed: and that was the support and cheering of the wonderful Maine Road crowd.
They have been fantastic, right from day one.
On my debut at Maine Road against Ipswich Town, I was far from acceptable condition and I still regret it now.
I'm told there were almost 10,000 more people than the average crowd for City games that night.
In the beginning I played terrible games, where I would walk off the pitch almost ashamed of how little I had managed to make an impact on the match.
I might even go five minutes without touching a ball.
I, who was used to being the absolute point of reference in all game actions, in my Legia and the Polish national team.
Then maybe it was enough, a feint, a dribble or a precise throw to the feet of a team-mate to warm the hearts of the City fans and receive thunderous applause as if I had scored with a shot from thirty metres.
Now, however, I feel that things are changing. My understanding with my teammates has improved and English football is no longer as incomprehensible and distant as it was in the beginning.
Our manager, Tony Book, has even changed the team's game a bit and now the ball is on the ground at least half the time.
I feel that my teammates have started to trust me.
In the beginning I was just a great footballer in our 'football-tennis' matches (I have yet to lose a single match with my partner Mick Channon) but now they have realised that I can give them a hand on the pitch too.
And things are starting to turn around for me and the team.
On Tuesday night I scored my first goal for the club in the league.
It helped give us the one-nil win in a very important salvation challenge here at Maine Road against Middlesbrough.
And now I can't wait to get back on the pitch!
Only five games to go in the league.
We are one step away from safety but we must not let our guard down.
It's not like I had to wait 30 years to move abroad to play in the Second Division!
"Kazi" Deyna will be instrumental in that final season.
Manchester City will confirm their status as a First Division team and Kazimierz Deyna, with some fantastic performances, will definitely enter the hearts of the fans at Maine Road.
The double against Birmingham City in the 3-1 final on 1 May, the goal that would unlock the result against Bristol City the following Saturday and another double in the home defeat against Aston Villa in the last league game.
It was in this match that Deyna scored a goal from a free kick that will remain in the memory of the City fans present that night for many years to come.
All more than enough to make Deyna part of Manchester City history.
The following year Deyna, still struggling with various physical troubles, would struggle to play consistently, but when supported by sufficient fitness he would continue to show his enormous qualities.
In Manchester City Deyna would remain until January 1981, earning, despite many injuries and the pittance of 43 total games played, the status of 'cult hero' for the people of the blue side of Manchester.
For him, however, Manchester also represented the exacerbation of his personal problem with alcohol.
Beyond the climate and style of play, England was not exactly the best choice for the talented Polish playmaker.
The 'drink culture' within English clubs was deeply rooted in those years.
'Train hard, play hard and drink even harder' was one of the most popular slogans at the time.
For 'Kazi', who since his teenage years in Poland has always had a passion for the bottle and just as many disciplinary troubles, it is certainly the wrong country.
He had his licence withdrawn for drink-driving and quickly became one of City's leaders not only on the pitch where his talent shone through, but also in the team's celebrated alcoholic 'sessions' where Deyna easily kept 'up' with Manchester City's leading drinkers.
Meanwhile, however, with the advent of John Bond on the bench, Deyna realises that space for him will be increasingly limited.
For him there is a tempting offer from the San Diego Soccers in US football, still able to attract old champions of European football, perhaps in the twilight of their careers but still able to delight the curious US public with their technique.
With him in the USA in those years are George Best, Rodney Marsh, Francisco Marinho, Roberto Bettega …
In the San Diego Sockers Kazi will play for 6 seasons and a less competitive football will allow Deyna to play with more continuity with the possibility to show off his great technical qualities.
The first three seasons are sensational.
Deyna scores and scores.
In a football that, conditioned by the other American sports that are in vogue, is essentially 'statistical', Deyna's numbers are impressive.
In 1983, he even played 18 matches, scoring 15 goals and registering 16 assists … totalling a '46' (2 points for goals, 1 for assists) that is considered impressive in the United States.
It seems like a finally serene period for Kaziemierz, but it is clear that his destiny hangs in the balance on very fine balances.
In 1984, however, 'outdoor' football, the NASL, closed its doors.
Deyna, who is one of the few stars left in that league, suffers financially.
Not only because he is 37 years old, finding another decent job is far from easy, but also because he has discovered that during his stay in the USA, his manager and friend Ted Miodonski has pocketed a large chunk of his earnings.
He plays a few seasons in the 'indoor' league, a pale stand-in for 'real' football.
The results are still excellent.
The Sockers win back-to-back championships but with each passing season Deyna becomes less and less incisive.
In September 1987 Deyna found himself without a team, with 40 years on his back, in dire financial straits and with no idea what to do in the future.
"I never thought about when I would stop playing football. Even now I can't think about it … and yet I have to" he said in an interview at the time.
With a career coming to an end, a family to support and little money in his bank account, his demons return more fierce and fierce than ever.
Alcohol once again takes over her life.
Deyna refuses all help and support and instead closes in more and more on himself.
Meanwhile, in his native Poland, things have radically changed.
Kazimierz Deyna, the greatest Polish footballer of all time, died minutes after his admission to the San Diego hospital from very serious head injuries.
His blood alcohol level was more than twice the permitted level.
Exactly three decades have passed since that magical 1974 that consigned this fantastic footballer to the history of the sport.
Kazimierz Deyna will only return to his native Warsaw in June 2012 and his ashes will be buried at Powazki, Warsaw's military cemetery.
Those who knew him, those who played with him or against him, remember him as a pure talent, an extraordinary footballer who had given football his all and who just couldn't do without it.
Once football ended, so did his life.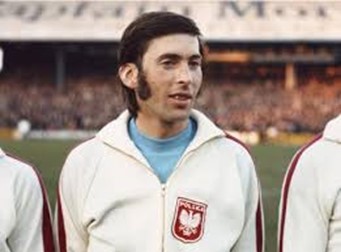 ANECDOTES AND CURIOSITIES
The story that led Kazi Deyna to wear the colours of Manchester City is very peculiar.
The World Cup was being played in Argentina.
During one of the qualifying matches of the first round in which Poland is involved, BBC commentator Barry Davies mentions that Kaziemierz Deyna, the captain and director of the Polish national team, 'makes no secret of his interest in a move to a Western European club'.
The comment seems like nothing more than a 'normal' consideration when talking about a very talented player who, at the age of 31, finally has the chance to leave his country and move abroad.
John Roberts, a journalist from the Guardian, one of the leading British newspapers and apparently a Manchester City fan, decided to contact the then president of the Manchester 'Blues' Peter Swales.
"President, a few weeks ago he told me he was looking for a midfielder with good feet … Deyna is the one with the 'best' feet of all," Roberts reports to Swales.
Poland manager Jacek Gmoch is contacted.
"I don't think it will be a problem for a club of Manchester City's importance to get Deyna" are the words of the Polish coach.
Who adds "Kazimierz still has at least two more seasons at the highest level in whatever league you put him in".
When Deyna is contacted, he is still very disappointed with his performance in the recent World Cup in Argentina.
His missed penalty against the hosts would prove decisive in Poland's elimination.
But when he is offered to go to Manchester City his mood will change dramatically.
During the mid-1970s, at the peak of his fitness, Deyna was unsuccessfully approached by teams worth Barcelona, Real Madrid, Bayern Munich, Saint-Etienne and AS Monaco.
The rule imposed by the Polish federation (and government) was that only on reaching the age of 30 would it be possible to expatriate.
If getting Deyna's approval was very easy, the negotiations that Manchester City had to enter into with Legia Warsaw, the owner of Deyna's card and, above all, the Polish Military Police team, was not.
In the end the deal was £100,000 … turned into medical products, photocopiers, tracksuits, footballs and … US dollars!
Deyna's start at Manchester City, as mentioned, was far from easy.
A lot of criticism rained down on him because of his compassionate style, his lack of propensity for recovering the ball and his lack of determination in confrontations.
Some, however, realised from the start that simply Deyna was a footballer of another level.
One of the first was Alan Durban, manager of Stoke City, who said of him "The problem is that Kazimierz Deyna travels on a different wavelength to everyone else. He is tuned to the BBC … the others to Radio Luxembourg!"
Deyna was one of the main characters in 'Escape for Victory', the famous film set in a German prison camp alongside Pele, Bobby Moore, Mike Summerbee, Osvaldo Ardiles and an unlikely Sylvester Stallone as goalkeeper.
Also at the beginning of his time at City a famous statement he made to the press was. «I don't need Malcolm Allison (Manchester City coach) to back me up by saying I'm a great player. That I am a great player has already been told to me by Pele».
This was Kazimierz Deyna, the greatest Polish footballer of all time.