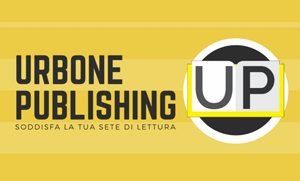 TONY KAY: Life sentence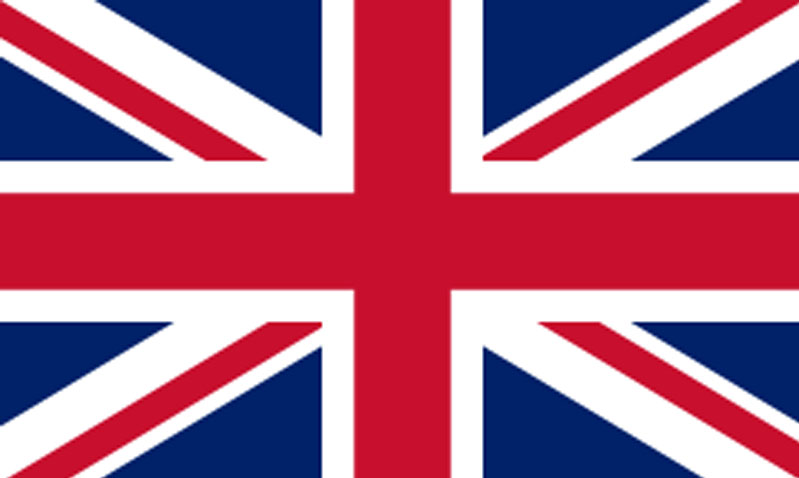 "When I started playing football I never thought it would become my profession. We all played football in Sheffield. Right after the war there wasn't much else to do. I loved it but I was convinced that like 99% of my peers what awaited us was to go and dig coal at the bottom of a hole as black as the arse end of hell.
I never thought that my life would soon change.
No mine, no darkness, no lungs to throw away at forty.
A professional team wanted me in its ranks.
But not just any team!
'My' Sheffield Wednesday, the club I'd always cheered for, the one I could see in the final 20 minutes of every game at Hillsborough when at the turnstiles were Jackie Simmons and Pete Driscoll, my best friends' grandparents who would let us climb over so we could see the last few minutes of the match.
I made my debut with the Owls when I was not yet eighteen.
I never thought that in a few months I would become one of the club's immovable starters.
Playing for the team you love is priceless.
Everyone in Sheffield knew me and even with the others, with the Sheffield United 'Blades' I got on well. I didn't 'pull', I just thought about playing, running, making tackles and helping my team win as many games as possible.
And we started winning so many that in the 1958-1959 season we triumphed in the Second Division, scoring something like 106 goals in a single championship.
We were strong, a great group and we knew we could do well in the First Division as well.
But I would never have thought that only two seasons later, in 1961, we would finish second only to that wonderful team Totthenam Hotspurs who that year even managed to win the 'Double', league and cup, because they were so strong.
I was as happy as ever. People in Sheffield were going crazy for us. It had been over thirty years since the Owls had come so close to a title.
I felt I would stay with that team forever.
And who knows, maybe the title would have actually come!
I never thought that instead only a year later Everton would break the piggy bank to snatch me away from Sheffield and take me to Goodison Park.
Sixty thousand pounds … never before that December day in 1962 had a footballer in Britain cost so much.
Yet I wasn't even remotely feeling the pressure. Placing me in that team of phenomena was the easiest thing in the world.
Roy Vernon, Johnny Morrissey, Brian Labone, Alex Young … at the end of the season we were on the roof of England, leaving behind teams like Totthenam Hotspurs, Burnley and Wolverhampton.
And I never even thought that less than a month later I would make my debut with the England national team alongside players like Bobby Moore, Bobby Charlton and Jimmy Greaves.
On that day against Switzerland I even scored a goal and there were many who said that I hadn't disfigured myself at all and that perhaps the England national team had found that centre-half who could allow Bobby Charlton to play his game by having someone to cover him from behind.
The following year at Everton our manager Harry Catterick even gave me the captain's armband.
It all seemed so perfect.
Everything was going swimmingly.
Captain of England's champion team and the chance to be one of the twenty-two who, less than three years later, would have to defend the nation's honour in the World Cup we were organising in our country.
Then, suddenly, it was all over.
It was the 11th of April 1964
A Saturday night. In the afternoon we had played against Wolverhamton. A three to three final that meant saying goodbye to any hopes of regaining the title, by then firmly in the hands of our city rivals Liverpool, whom Bill Shankly had taken back to the top of English football.
I never thought that would be my last professional football match.
We were in a nightclub having a few beers and joking around, as we almost always do on a Saturday night.
Most of us were there.
In those days the team was formed on the pitch but also in the pub or the nightclub.
A friend of mine came in.
He had a very ugly expression on his face.
He held a newspaper in his hand and with his finger pointed to the front page.
The music was loud and I couldn't understand anything he was saying.
Then I saw the headline.
'Betting scandal in football'.
I didn't understand.
My friend handed me the newspaper, the Sunday People, which they had just started distributing.
Under the headline there were three footballers' names.
One was mine.
That day was the last happy day of my life.
It is the first of December 1962.
Tony Kay is still a Sheffield Wednesday footballer.
Kay and his team-mates are about to take the field at Ipswich.
David Layne and Peter Swan approach him a few minutes before the match.
"Tony, how do you think it will end today?" the two teammates ask him.
"Well, we've never won here. I doubt it will change today !" is Kay's reply.
"We feel the same way as you so if you feel like seeing £50 become £100 without any effort we are here" the two teammates tell him.
"What does that mean ?" asks Kay.
"That by betting on our defeat today here in Ipswich there's someone doubling their bets. And therefore yours as well," Swan tells him bluntly.
Kay is, by the two teammates' own admission, quite hesitant.
'No, guys, I'm not interested. And you guys shouldn't do that shit either,' is Kay's first response.
"Tony, you said it yourself anyway! Here at Portman Road we always lose anyway so …".
Kay hands the £50 to one of the two men coming out of the dressing room and hands it over to Jimmy Gauld, former Everton, Plymouth and Charlton footballer and now inveterate gambler and organiser of the thing.
The match goes exactly as everyone expects.
Ipswich Town defeat Sheffield Wednesday and for Kay and his two team-mates there is an extra £100 in the wallet.
It all seems to end there.
No one will ever talk about betting again and for Kay, who had never bet before in his life, that will remain the only bet of his life.
But there is something strange, "too" strange.
On that weekend the betting houses lost almost £40,000, a huge amount for the time.
Something definitely doesn't add up.
One of the most assiduous in seeking the truth is the Sunday People's investigative journalist Mike Gabbert.
In his quest to uncover an illegal football betting ring that has been talked about for a few years now, he finally comes into contact with Gauld.
Gauld, enticed by the seven thousand pounds offered by Gabbert to tell him about the organisation, not only names Tony Kay and dozens of other footballers, but manages to convince Kay himself to meet him with an excuse.
Gauld has a tape recorder with him where he tries to get Kay to tell him the details of his 'bet' before Ipswich vs Sheffield Wednesday.
The recording, for the first time in Britain's legal history, is admitted as evidence in court.
By all accounts the recording is of very poor quality and it is virtually impossible to understand the meaning of the words Gauld and Kay exchanged that day.
But a lesson was needed, there was a need to reverse the trend of a phenomenon that without strict rules was threatening to destroy the national sport … and there was a need for an important scapegoat for this lesson to be learnt unequivocally.
For Tony Kay came a lifetime disqualification.
At the age of 27, in peak psycho-physical condition.
With a World Cup just around the corner where many observers considered the half-back position occupied later by Nobby Stiles to be his.
One game, just one, where he foolishly and perhaps naively allowed himself to be persuaded by two teammates to earn a little extra money, good enough for a new suit or a weekend with the family in Brighton.
One game, just one … where even the Sunday People, the newspaper that put him in the pillory, judged him, at the end of ninety minutes, the best footballer on the pitch …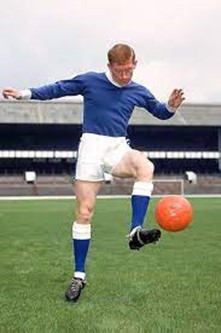 Life, as is easy to imagine, changed dramatically for Tony Kay.
At 27 years of age having his future snatched away from him and having to reinvent his destiny is not at all easy.
One superficial choice that cost him his career was followed by others.
… those of a man who has lost his bearings.
First his friendship with the two terrible Krays brothers, masters of the London underworld at the time, and then his involvement in the sale of a diamond that later turned out to be fake.
On hearing the news that the police are now on his trail Kay makes a sudden decision: to move to Spain to escape British justice.
Kay stayed in Spain for 12 years, living between Seville and Benidorm and playing football with local teams.
He then decides to return to his Sheffield home to say goodbye to his father and friends but waiting for him is the police who have not forgotten the diamond 'trick'. A weekend in the cells and a £400 fine.
Now Tony is back living in England, in South London.
He is a serene man who is finally at peace with himself and the world, even if the anger at what happened to him resurfaces from time to time.
From 2013 until today, there have been many English footballers (even important ones) caught in the act of betting on football matches. Names such as Andy Townsend of Totthenam, Cameron Jerome of Stole City, Ian Black of Glasgow Rangers or Dan Gosling of Newcastle.
Not long ago it was also Kieron Trippier's turn to hit the headlines due to an unclear involvement in a betting ring.
For none of them, however, despite the fact that all of them were blatantly repeat offenders, a punishment even comparable to that imposed on Tony Kay.
"They had to hit someone, set an example. It was my turn. And the tape of life cannot be rewound,' is the melancholic conclusion of the now 83-year-old Tony Kay.
It was a few years ago that he returned to Goodison Park where he was accorded a very warm welcome.
'I never thought they would still remember me' were Tony Kay's words that day.
A day, incidentally, on which he met another of Goodison Park's great idols – Duncan Ferguson with whom he not only shared the love of the Blues people, the fact that they were both record transfers in their eras … but also the fact that they both had to spend a period of their lives in Her Majesty's Jails.