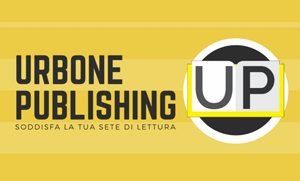 ABDON PORTE: This too is dying of love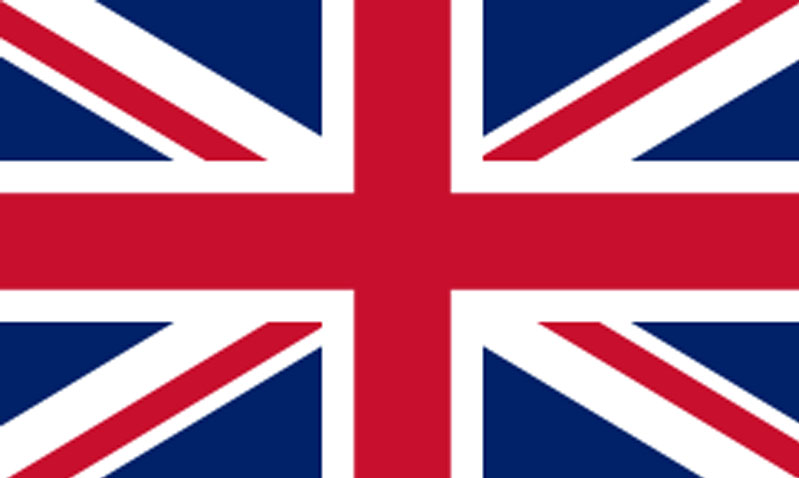 It's a story 'a century old'.
Which may make some people smile … so anachronistic and crazy.
Instead, in my opinion, it is a wonderful and sad love story.
It is 4 March 1918.
Nacional de Montevideo have just finished their league match against Charley, winning it 3 goals to 1.
Abdon Porte, captain, symbol man and for more than a lustre the undisputed idol of the 'Dean' fans, played the entire match.
The chronicles will speak of a good performance by the Nacional captain.
As is customary after every home match, the players move to the clubhouse, at the time in a different part of the city than the stadium, for a group dinner.
Shortly before sitting down to eat, Abdon is summoned by the Club's Management Committee (at the time there was no coach).
What they are about to tell him is for 'l'Indio' (as Porte was nicknamed because of his somatic features) devastating: his place in the team from the next match will be taken by the young and promising Alfredo Zibechi.
At a time when there were no substitutions, benches or 'rotations' this means only one thing: being out of the team.
It means watching matches from the stands among the other reserves and managers.
For Abdon this is a tremendous blow.
He loves and lives for Nacional.
It has been seven years playing for the team he has always loved, the one he cheered for since childhood and for which he always dreamed of one day wearing the jersey.
They have been 7 years of success, of continuous triumphs at national and international level.
In those years Uruguay had the strongest players in the world and Nacional was the strongest club team in all of South America.
With him always at the forefront, as captain, leader and the most loved player by the fans of the 'Dean'.
Abdon plays in midfield, he is very tall for the time.
He has great physical strength but is very intelligent tactically, good at organising the game and is a true phenomenon in the aerial game.
In the last season, he even won the title of top scorer, he who plays in midfield but who knows how to insert himself in attack with great timing and who, above all, knows how to be lethal with his unreachable header.
A few months earlier, however, during one of the usual heated derbies against Penarol, he suffered a leg injury after only a few minutes of play.
As mentioned, there were no substitutions and Abdon remained on the pitch, stoically, contributing with his leadership and charisma to another victory against his bitter rivals the Gialloneri.
After that match he was forced to sit out for over a month and when he returned everyone, teammates, managers and fans, realised that something was wrong.
Abdon is no longer what he used to be.
He has lost dynamism, physical power and even his game is not as polished as before.
He begins to make a few too many mistakes.
A few grumbles in the stands … then the grumbles turn into booing.
Until that evening, where that decision comes from the President and the Management Committee.
Abdon must step aside.
Even if he is not yet 30 years old.
Even if Nacional is everything to him.
Porte regularly goes to dinner with teammates and managers, but many remember him even more sombre and silent than usual.
He is one of the first to leave that night.
Just in time to catch the last tramway of the night and with that to the Gran Parque Central, his true home for the last seven years.
He enters the pitch and probably begins to walk on that ground, retracing with his memory the many triumphs he has experienced on that very pitch.
He goes towards the midfield circle.
His area, his territory, the pulpit from which he directed the game like a skilful conductor with his technique, his acumen and his great personality.
Then he pulls out of his jacket pocket two pieces of paper which he clutches in his left hand.
With his right he draws a pistol.
He points it at his chest and shoots.
His lifeless body will be found a few hours later, in the early hours of the following morning, by camp caretaker Severino Castillo, who is incredulous and shocked to find that the body is that of Abdon Porte, captain and flag-bearer of Nacional.
In the two notes he clutches in his fist, one contains a plea to the President and the Nacional management to take care of his elderly mother and his fiancée, whom Abdon Porte was to marry the following month, and a request to be buried in the Teja Cemetery next to the idols of his youth, the Bolivar brothers and Carlitos Cespedes, Nacional players who died of smallpox in 1905.
In the other note, a desperate and touching cry of love for his beloved Nacional.
'Even now that I am dust I will always be your lover Nacional. Never forget for a moment how much I loved you. Farewell forever."
No bitterness, no resentment towards anything or anyone … just boundless affection for the true love of his life: the Nacional de Montevideo.
Abdon Porte shot himself in the heart and who knows … maybe that was no accident either.
Not to the head as practically all those who decide to end their days do.
Almost as if to tell us that his gesture was not 'thought out', that it did not come from the brain …
His gesture comes from the heart, that heart irreparably wounded by the news a few hours earlier; the one that
his love, Nacional, was about to abandon him.
And that for Abdon Porte, 'the Indio', was already dying.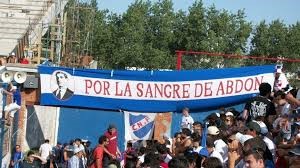 Note: this banner is still displayed at all Nacional matches today, testifying that Abdon Porte's love for 'his' Nacional, even a century later, has not been forgotten.