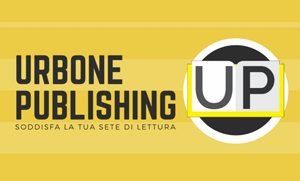 JUAN GILBERTO FUNES 'A buffalo with a heart too big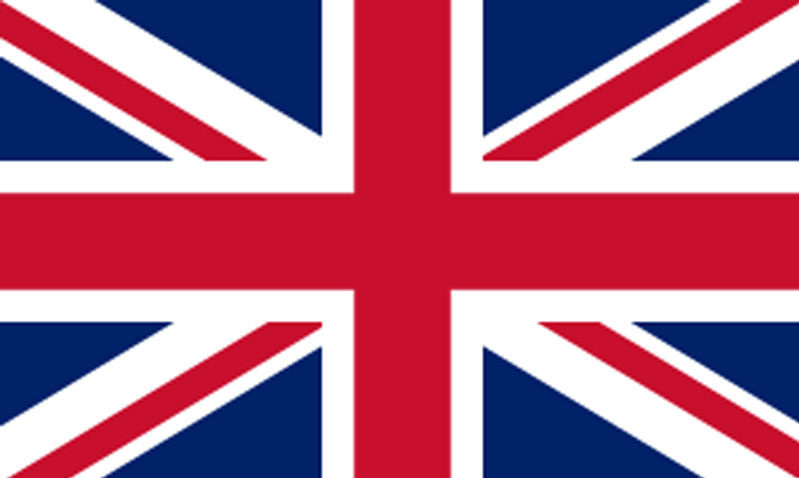 "I still can't believe it.
And to think that I had more than one fear when I was contacted by Boca Juniors.
I adore Boca, it's the team I used to cheer for as a child, even though I lived in San Luis, which is almost 800 kilometres away from the Bombonera.
But everyone knows about my past with River Plate and I really had no idea how I would be received.
Instead everyone, really everyone, gave me a fantastic, almost moving welcome.
The management, my new teammates, coach Carlos Aimar and all the technical staff … and especially the fans.
More than a month ago, it was 8 August, I played at the Bombonera and for the first time I wore that wonderful blue and gold jersey (it's not yellow my friends … it's gold!).
It was an opportunity to meet my new teammates and to realise that we can really do great things together.
All right, it was just a friendly game, but certain feelings stick with you.
It was a weekday but there were more than 10,000 people at the Bombonera to see us at work against Banfield.
"I'm here to see you Juancito!" my team-mate Alfredo Graciani told me.
I came on in the second half, made an assist for Cesar Gaona and even came close to scoring, with the ball hitting the crossbar and bouncing well outside the area defended by the green-and-whites of the 'Taladro'.
It seemed done.
I was already feeling Boca's way when further medical checks only confirmed what two months blew my transfer from Olympiakos to Nice, who after my season on loan at Nantes wanted me in their ranks.
A heart problem blew up my transfer.
But as they say 'in life you close a door and a gateway opens'.
That door is Boca.
Now everything seems to be solved.
Yes, I may not have the perfect heart but I am ready to take all the responsibility.
Especially after last night.
I went to the Bombonera to watch my new teammates' match against Chaco For Ever.
I positioned myself behind our bench.
It didn't take long for the fans to recognise me.
And that they started chanting my name.
I was speechless.
And with tears filling my eyes.
In less than a week there is the Superclasico.
We will go to the Monumental where I left so many memories and won a Copa Libertadores and an Intercontinental.
But everyone will understand which side that crazy guy in my heart is on …
The dream of Juan Gilberto Funes, known as 'El Bufalo' for his impressive physical strength, will never come true.
After a week of consultations and further medical checks that would force Funes to miss the long-awaited derby with River, the morning of 26 September arrived.
Doctor René Favaloro is in possession of all the examinations.
A Boca manager, Carlos Granero, picks up Juan Gilberto Funes from the Hotel Elevage where the striker was staying and takes him to the Italian Hospital in Buenos Aires.
The question Juan Gilberto Funes is asked is brutal in its directness.
"Senor Funes, which do you prefer: futbol or living?".
Not only is there a malfunctioning aortic valve that does not allow normal blood flow, but his heart weighs over 800 grams, practically three times more than a normal heart.
It's a cold shower.
Juan Gilberto's legs are shaking.
A future without football.
At the age of 27, at the peak of psycho-physical performance.
As if that were not enough, when Funes gets out of hospital, hundreds of Boca fans stop on the street, begging him to speed up his debut, especially after losing the Superclasico to River a few days earlier.
There is only one thing left to do.
Pack his bags and return to his beloved San Luis with his family.
Game over.
"I keep dreaming that my wife will wake me up one morning and tell me it was just a bad dream".
This will not be the case unfortunately.
Funes will return to live in his San Luis, with his beautiful wife Ivana and little Juan Manuel.
He will still play a few games with a small team from his hometown, Defensores del Oeste, 'to kick the football habit slowly', as 'El Bufalo' liked to jokingly repeat.
Football has given him a lot, but now it is time to look ahead.
Fate, however, will not give him any time at all.
A year and a half after his retirement from football, on 11 January 1992, in a Buenos Aires hospital his heart would stop forever.
Juan Gilberto Funes had not yet turned 29.
In San Luis 40,000 people will attend his funeral.
Because the trace left by the 'Buffalo of San Luis' is big, very big.
It was not only his many goals, his dizzying accelerations and his powerful shots.
No, there is much more.
There is the memory of an authentic 'caballero', a humble person of absolute availability, inside as well as outside a cancha.
At the Millionarios of Bogotá, at River Plate, at Olympiakos, at Velez Sarsfield and even at Boca, his Boca of which he only cherished the dream of playing, there is really no one who can speak ill of him.
Nobody better than his wife Ivana Bianchi could sum up Juan Gilberto Funes in one sentence.
"Juan lived exactly as he wanted, doing what he loved. He gave his all, to anyone without ever denying himself. To me and to my son he gave all the love he could. He was an excellent person, an exemplary husband and an extraordinary father".
Remembering him forever is the stadium erected in his name in his city of San Luis, where 'Juancito' was buried and where his pueblo never forgot him.
Juan Gilberto Funes was born in San Luis on 8 March 1963.
San Luis, from the province of the same name, is almost 800 kilometres from Buenos Aires and almost 300 from Mendoza, the nearest city where top-level football is played.
Juan Gilberto, for everyone in his pueblo 'Juancito', took his first steps in the local team, Huracan de San Luis.
He soon showed uncommon skills.
He is a robust, powerful and very fast striker, although not gifted with an excellent technique.
He was noticed by Sarmiento de Junin, a team in the Argentine Second Division, but after a few months he was still considered immature for the category.
For almost two seasons he went from team to team in his region, but without ever making a real splash.
Jorge Newbery, Sportivo Estudiantes and finally Gimnasia y Esgrima de Mendoza.
Here he finally began to express himself at a good level, so much so that Funes was called up, rather unexpectedly, by Bogotá Millionarios, the top team in the Colombian league at that time, which was decidedly rich and attractive.
Funes arrived in June 1994 just in time to play in that year's 'Torneo Finalizacion', which the Millionarios finished in 2nd place behind America de Cali, with Funes contributing four goals.
The following tournament, the 1985 Apertura, however, raised many doubts about the qualities of the young Argentine striker.
With only one goal to his credit in almost 20 games, it seems that it is time for Juan Gilberto Funes to pack his bags again… without there being exactly a queue of suitors for his card.
However, he still has six months left on his contract and probably also due to the lack of concrete requests, the Millionarios end up confirming Funes for the upcoming 'Finalizacion'.
It will be one of the happiest choices the club will make at that time.
Juan Gilberto Funes turns into an authentic irradidio.
In the second half of the season he scored 32 goals in less than 40 matches, setting a record that is difficult to beat.
For everyone now he has become 'the Buffalo' due to his overflowing physical prowess.
In the season's overall tally he came second in the scorers' table, just one goal behind (34 against 33) another Argentine striker, Miguel Oswaldo Gonzalez.
His exploits on Colombian soil did not go unnoticed in his native Argentina.
Now, however, there are no longer any second-rate teams demanding his services.
It is still the 'Millionarios' who are buying his card to the tune of pesos, but this time from Argentina.
River Plate bought Funes in June 1986 just in time to field him in the semi-finals of the tournament and especially in the final, played against America of Cali.
Funes would be the great protagonist of the two finals, scoring in both the first leg in Colombia and the return in the Monumental.
The following year, Funes was transferred to Olympiakos in Greece but, above all, made four appearances for Carlos Bilardo's national team, some of them in the Copa America played that year in Argentina.
It was during his time in France that he was first diagnosed with a heart problem.
The doctors at Nice advised Funes against continuing sporting activity.
Funes does not even consider the idea.
He returned to Argentina and signed with Velez Sarsfield. It was to be another excellent season for 'El Bufalo', who scored 12 goals in 25 games.
In the summer of 1990 Argentina went to the World Cup to defend their title.
Many felt Funes deserved a place among the 22.
This was not to be the case, but what happened a few months later would be a far greater disappointment for the strong centre forward from San Luis, who had to say goodbye to football in September of that 1990, at only 27 years of age.
Velez-Boca Juniors
ANECDOTES AND CURIOSITIES
Football has always been an absolute passion for 'Juancito'. "I used to help my father at our petrol station and when we closed for the break after lunch my father would go and rest in the back room and I, with my overalls still on, would go and play football on the pitch with my friends".
Money was never a priority for Juan Gilberto Funes. When he signed his first professional contract with the first team of Huracan de San Luis he refused the salary.
"Give it to some of the guys in the team who need it more than me".
The start at the Millionarios de Bogotá was very difficult. Funes scored with the dropper and struggled to play with the necessary serenity. This is how Juan Gilberto himself recalled that period. "I don't know what happens to me. All I know is that the ball just doesn't want to go in the goal. But I still feel a lot of confidence around me and I know that this moment will end sooner or later. And he was absolutely right …
Thought reinforced by this statement: 'The confidence I feel here in Colombia motivates me to do better and better. Sometimes I arrive home destroyed after training but I look forward to the next day. My goal is to fight to continuously improve myself.
Still on the subject of his great generosity, it was discovered some time after his death, and it was his son who recounted it in an interview, that Juan Gilberto Funes during his stay in Colombia entirely financed the operation in the USA of a Millionarios fan boy suffering from cancer.
"When I arrived at River I was a nobody. Despite this I felt at home from the first moment and do you know why? Because this club has a soul. It is made up of incredible people and everyone made me feel at ease.
Still talking about his time at River. "At the beginning it was hard. I had physical problems, I couldn't express myself at my best. Then I scored those two goals in the Libertadores final and everything changed forever.
At the end of his career, an important tribute to a River Plate icon.
"Even today I can hardly believe it … I played alongside 'Beto' Alonso!"
Very different memories for 'El Bufalo' of his move to Olympiakos in Greece.
"In Greece, team spirit didn't exist. Apart from me there were other foreign footballers. The Greek footballers did not speak to us. We were excluded from the social life of the club. There were teammates who did not even greet us or who laughed at us when we mispronounced a few words.
After training I would go home and was practically always alone.
It wasn't easy at all.
The memories continue, "I had a rival for the position of centre forward. He was a Greek boy and his brother was one of the ultras leaders. At every training session I had 500 fans insulting me, instigated by him'.
Things went much better in France, even though it was there that he was first diagnosed with serious heart problems.
"At Nice I had Jean Fernandez as a coach. He was 'in love' with me. I scored three goals in the first two friendlies. It seemed like the beginning of a wonderful adventure".
Juan Gilberto's account of those terrible days.
"In the club there was great excitement, so much anticipation for the season to begin.
Then came the blow. The club doctor told me that they had found a very important 'heart murmur'. He couldn't take the responsibility of approving my incorporation into the team. I don't give a damn, I told them. I've been playing football for 10 years and I've never had a problem. I'll take the responsibility!"
Then there is Boca Juniors, Juan Gilberto Funes' lifelong love for Juan Gilberto Funes forbidden.
"When I arrived at Boca I felt a very strong emotion. The welcome was really incredible, moving. I remember thinking that after playing at least one year at Boca I might as well leave football for good'.
This was unfortunately not the case for Juan Gilberto Funes, who recounts his unfortunately short life away from football in this way.
"If there is even a one in a hundred chance that I could die on a football pitch I simply cannot take that risk. I have a wife and a two-year-old son to take care of. My life doesn't end with football … although I often think about it at night and cry like a baby.
Finally, the last dream, which unfortunately also remained unfulfilled.
The football school that Juan Gilberto Funes was setting up and would be ready for the summer of 1992.
He himself went to work there, painting the rooms, buying training balls and sports equipment out of his own pocket.
Today there is a charitable foundation that remembers him. The 'Coracon de Bufalo' Foundation of which his son Juan Pablo is president.
And to define who Juan Gilberto Funes was, it is enough to read what is written at the base of the sculpture dedicated to him in San Luis.
'Because he never denied his origins, because he always remained humble, because he always returned to his homeland, because he always gave a wonderful image of himself and his country in Argentina and the world. His people do not forget'
The memory of 'Buffalo' Funes by his son Juan Pablo.