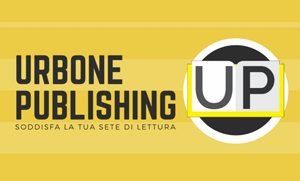 JULEN GUERRERO: The last romantic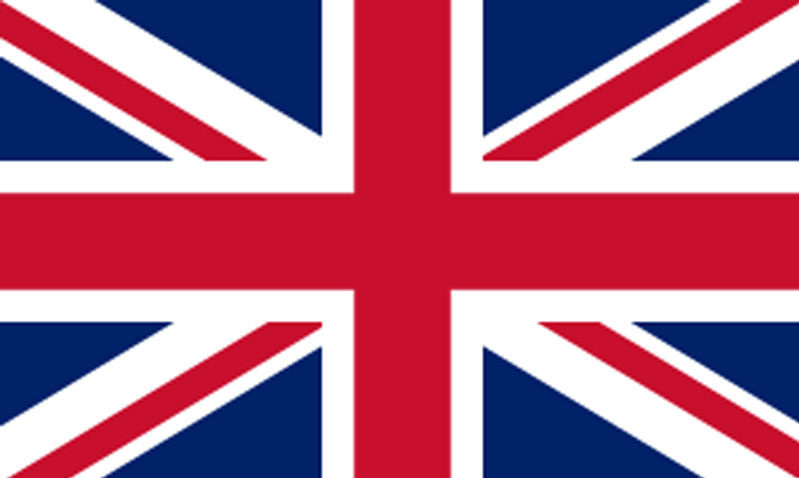 I often think about it.
Even though I know the answer very well.
Would a story like the one between Julen Guerrero and Athletic Bilbao still be possible in 2023?
A story of loyalty, gratitude and, above all, love.
Probably, indeed surely, much more of Julen towards Athletic than vice versa.
No my friends.
Football is not what it used to be.
Money, prosecutors, TV rights, tycoons from Asia and Eastern Europe … spoilt kids or as the great Marcelo Bielsa says 'precocious millionaires'.
Julen Guerrero was a child like many in Euskal Herria and like all those who kicked a ball around at the time he only had one dream: to play for Athletic Bilbao.
Bilbao is a wonderful place.
But you don't go through Bilbao … you only go to Bilbao if you have to or want to go there.
Bilbao is as 'closed' as its inhabitants seem at first glance.
In reality they are just polite, correct and curious to understand 'why' you came to Bilbao.
Once they understand your intentions, they make you feel like the most pampered guest in this world.
When Julen Guerrero entered the Athletic cantera he was eight years old.
He slept in an Athletic shirt, in his room he had photos of the team led by Javier Clemente that won two consecutive championships in the early 1980s.
In those days it was impossible to see a child wearing a Madrid or Barça shirt in the whole of Biscay.
That is no longer the case today.
Not even there, not even in Bilbao has football been saved from this 'globalisation' crap.
It didn't take the 'zurigorri' fans long to realise that Julen Guerrero was something special.
'The pearl of Lezama' they immediately dubbed him.
He was a genuine diamond.
Only back then, in the late 1980s, keeping a secret was not so impossible.
He was already playing for the national selections in his category (he was always a few years ahead of everyone else … at 16 he was already a starter in Spain's Under-19 team) and Barcelona and Real Madrid already had their eyes on him.
In those days there were no prosecutors/leaguers propagating their 'products' like soap or tampons.
But the real difference I have already explained to you and it is the most important one of all.
Back then, if you were born there, there was only one team you dreamt of playing for.
And that team was Athletic Club de Bilbao.
In the summer of 1992, a German manager arrived on the bench of the red and white team.
His name is Jupp Heynckes.
The team was coming from some disastrous seasons where results were bad and coaches alternated with a frequency never seen before in those parts.
Heynckes starts training.
He is advised to bring in some youngsters from the youth team in preparation.
At the end of the first training session he turns to one of the Athletic trainers. 'As of tomorrow that little boy there is coming with us to the first team'.
That 'kid' is Julen Guerrero.
He is 18 years old but that season he will play 37 of 38 matches in La Liga, scoring 10 goals.
Before the end of that same championship Javier Clemente, the great Basque manager of the double La Liga triumph less than 10 years earlier, makes him debut with the Spanish senior national team of which Clemente is the selector.
Julen Guerrero plays as a centre forward, in the midfield 'rhombus' wanted by Heynckes.
He has everything you could ask of a footballer.
In addition to his technical skills (he kicks with both feet, jumps man with ease, can insert himself with extraordinary timing, is good in the air, lethal in set pieces, etc. etc.) he impresses with the energy and enthusiasm of his play. On the pitch he is everywhere. When he has the ball at his feet he is a phenomenon, and when he doesn't, he works his heart out to get it back.
There are people who go to the San Mames just to see him in action.
He's handsome too!
In Lezama you don't know how to contain the young girls in love with him who arrive in droves not to miss a single second of their idol.
He is a media phenomenon, perhaps the first real rock star of Spanish football.
Only Julen is a guy with a good head on his shoulders, and from the start it is clear that for him football comes first.
He has to bring 'his' Athletic back to the top of La Liga.
In Heynckes' second season (and Guerrero as a starter) came a brilliant fifth place that finally meant a return to playing in Europe.
Guerrero contributed 18 goals, an impressive 'score' for a midfielder.
Now, however, the secret is no longer a secret.
Guerrero is courted by the whole of Europe.
Jorge Valdano, Real Madrid's Argentine manager, wants him at all costs.
"I only want two players: Fernando Redondo to place in front of the defence and Julen Guerrero to put behind the forwards. I already have the other nine,' he will say as soon as he sits on the Merengues' bench in the summer of 1994.
But it is not just him. There is talk of AC Milan, Barcelona, Lazio.
All willing to pay what Athletic is asking and offer a mountain of money to Julen.
It is at this point that something extraordinary, unique and probably unrepeatable happens.
"I want to play here. In Athletic and nowhere else', Julen will tell the red and white management.
Soon after, Julen Guerrero will sign a new contract with Athletic.
12-year contract.
You read that right.
12 seasons bound body and soul to the colours of the team he loves.
It is 1995. Julen Guerrero is 21 years old.
The contract will end in 2007 when he will be 33 and the twilight of his career will be near.
It turns out that the figure is more or less a quarter of what other clubs had offered him.
There is only one clause, almost insignificant at the time.
His salary will have to be adjusted to the highest one paid by the club to another player.
The least I can say.
The news in Bilbao is greeted with the joy with which one might greet a victory in the Copa del Rey, the trophy that Athletic in its history has won 24 times (5 more than Real Madrid to be precise).
It only seems like the beginning of a long fairytale.
Athletic returned to the prestigious positions in La Liga and even came a resounding second place in the Championship in 1998, which allowed the men of Luis Fernandez, the French manager, to play the following season in the Champions League.
These were wonderful years for the Basque club.
With Guerrero there were Etxeberria and Ezquerro to support the 'tanque' Ismael Urzaiz, in midfield two incombustible midfielders like Urrutia and Alkiza and in defence it was hard to get through against Rafa Alkorta and Carlos Garcia.
Then, in the 1999-2000 season, something happens.
There is a drop in Athletic's results and performances and Luis Fernandez holds Julen Guerrero responsible.
Julen starts warming the bench in more than one game.
"Que pasa con Julen ?" is the astonished question that every red and white fan asks at that time.
We're all convinced that it's just a peculiar moment, that some injuries (right Diego Simeone?) may have affected him to some extent … but that everything will soon return to normal.
Instead, we will continue to ask ourselves that question for the next six years, where Julen will lose more and more prominence until he becomes nothing more than a luxury reserve in the last three seasons, to be put in when things take a turn for the worse.
The love of the Athletic fans has not changed one iota.
It is enough for 'el Rey Leon' to get up from the bench to start the warm-up that a single joyous cry of approval rises from the stands.
The Basque people love their children and know the value of the word RECOGNISE.
No one is able to understand and explain what happened to a player who at the age of 21 was probably among the five strongest footballers in Europe and who now, at 26, can no longer find space in his club team.
A lot has been said, probably too much as it happens in these cases.
Envy, the hardest of the seven deadly sins to confess, may be one of the causes.
"When you win it's because of him. When you lose it's always someone else's fault' is just one of the phrases that escaped some of his teammates at the time.
Personally, I detest gossip even though I know human nature.
I prefer to sit in front of the PC and watch Julen in action at different periods of his career to try to understand.
And I see a player who at the age of 21 had running, speed and dynamism as well as first-class technical skills.
Then I look at the Julen of recent seasons. His running is different. He has lost a metre (maybe even two) of speed and the ball passes from his feet less frequently. He plays more on the outside, looks more for the cross for Urzaiz's lethal head. But the class, the vision of the game are the same. His skill in set pieces identical.
So where is the problem?
Impossible that there is no place for him in the starting line-up.
In April 2006 I went back to Bilbao.
I went to Lezama to watch Athletic training a couple of days before a league game against Valencia.
In the reduced-team match I was impressed by two players.
One of them was a tall, angel-faced player who had recently arrived in the first team. His name was Fernando Llorente and rarely had I seen someone so tall and so good technically.
The other was Julen Guerrero. I am more than sure that he did not miss a single pass in the entire match and that he never lost the ball. His openings to his teammates were a wonder to behold, his gait always elegant and his touch on the ball always refined.
"He has eyes in the back of his head," I said to my wife who had accompanied me on my Bilbao trip.
I thought that someone like that would be very, very useful to an Athletic side that was struggling to find itself now that the generational change was in full swing with the greats Isma Urzaiz and Joseba Etxeberria inexorably on their way to the sunset.
I saw for Julen a future as a 'pivote', that player placed in front of the defence, to act as a breakwater of the opponent's play and to be the first director in the setting up of the manoeuvre.
I hoped someone would come to the Athletic bench with the same 'vision' as me.
Instead, Julen Guerrero displaced everyone.
A few weeks later he called a press conference in which he announced his retirement from football.
At the age of 32.
And with another year left on his contract.
And with a good half of the teams in La Liga having offered him a starting place.
"For me to leave Athletic is to leave football. It is the only jersey I have ever worn … and it is the only one I have ever wanted to wear'.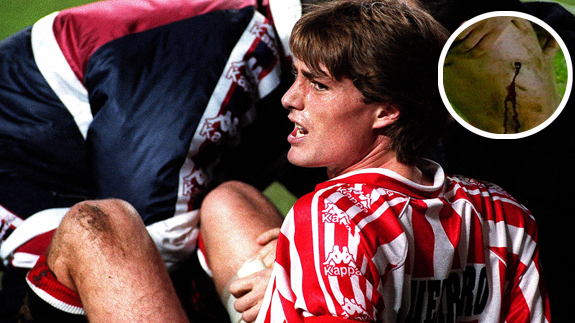 These were the words whispered between the tears that flowed copiously from Julen's eyes and with the unreal silence of all the journalists present … many of them with lumps in their throats too.
Guerrero was leaving.
For him, a role as coach of a youth team before a new president with new ideas and new plans decided against him.
Julen Guerrero trained as a journalist and coach, writes regularly in several newspapers and has been the Spanish under-16 national team selector since July 2018.
His son, Julen Jon, is 16 years old. He is an offensive midfielder, has a great shot, excellent game vision and scores with great regularity.
Unlike his father, he is naturally left-handed.
Ah … I forgot … Julen Jon plays in Real Madrid's youth team …
ANECDOTES AND TRIVIA
Julen Guerrero made his debut with the Spanish national team on 27 January 1993 in a friendly match against Mexico. He had just turned 19.
Javier Clemente, Basque like Julen, had unlimited faith in the 'pearl of Lezama' and took him with him to the 1994 World Cup in the USA, fielding him from the first minute against South Korea and Bolivia.
One of Julen Guerrero's best matches was the one he played at the Nou Camp against Barcelona in the 1993-1994 season, the one that ended in 5th place.
Athletic won that match by three goals to two and the decisive goal was scored by Julen Guerrero, who with a body fake of great quality brought Barça goalkeeper Andoni Zubizarreta to his feet before slotting home from a deflected position.
At the end of the 1995 season Real Madrid and Jorge Valdano came knocking on Athletic's door again to secure Guerrero's services.
The two clubs even reached an economic agreement for Julen's transfer to the Merengues … only to receive a blunt "no" from Julen Guerrero, who not even the blank cheque offered by 'Blancos' president Ramon Mendoza could change his mind.
In the 2004-2005 season Julen Guerrero has long since lost a starting place in Athletic. He is used as a 'revulsive', that is, the player to be put on the field in desperate situations to try to change the course of a match.
It is 22 January 2005.
Athletic Bilbao – Osasuna is being played at the San Mames.
It is one of the many derbies between teams from the Basque provinces that La Liga offers every season.
After almost an hour of play, Osasuna is winning by three goals to nil.
Two goals from talented left-footed Fran Yeste reopened the game for Athletic but when there were less than ten minutes to go Osasuna's were still ahead by a goal.
It is the 81st minute when Ernesto Valverde decides to field Julen Guerrero.
As on every occasion (admittedly increasingly rare) when he is thrown into the fray, the San Mames tributes an ovation and in the 'Cathedral' resounds a single cry: 'JULEN, JULEN'.
When in the 83rd minute Tiko draws Athletic back into the tie, the feeling that the best is yet to come can be felt throughout the San Mames.
"A POR ELLOS" shout the 35,000 in the "Cathedral" of football.
There were less than two minutes to go when Joseba Etxeberria tried to break through on the right flank. When he is doubled up by the Osasuna defence, all he can do is 'offload' for Athletic right-back Andoni Iraola.
His first-time cross is 'clipped' towards the first post.
There is a moment's wait on the part of the Navarre defence, which is mainly defending the second post, where the young Fernando Llorente has already repeatedly shown off his great aerial skills.
At the first post, Julen Guerrero instead ventures in.
The ball is half-cleared.
Julen coordinates and delicately touches the ball with the inside of his right foot.
The ball goes towards the opposite post, ending up in the back of the net.
It is one of the most sensational comebacks in the history not only of Athletic but of La Liga.
The decisive goal was scored by him, 'the Lion King', who had been on the pitch for less than ten minutes.
It would be Guerrero's last great treble
Less than two months later, on 22 March, Julen Guerrero scored his last goal in Athletic colours with a splendid spot kick.
116 goals in 430 games in Athletic's 'zurigorri' (red and white) colours is a lot.
But certainly not enough to understand what Julen Guerrero has been for Athletic Club de Bilbao.
Much easier to understand on 5 June 2013 where, in front of the eyes of an astonished and excited Marcelo Bielsa, Athletic's new coach, the farewell was celebrated at the old 'San Mames' stadium.
On that day they all put on their shirts, shorts and shoes again.
Dani, Iribar, Andrinua … and many other players from Athletic's more or less recent past.
But there was one for whom the San Mames 'roared' as in its best moments … the 'son' who never wanted to leave Athletic.