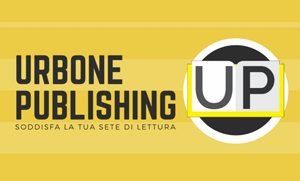 NORMAN HUNTER: The last 'bite' of a great champion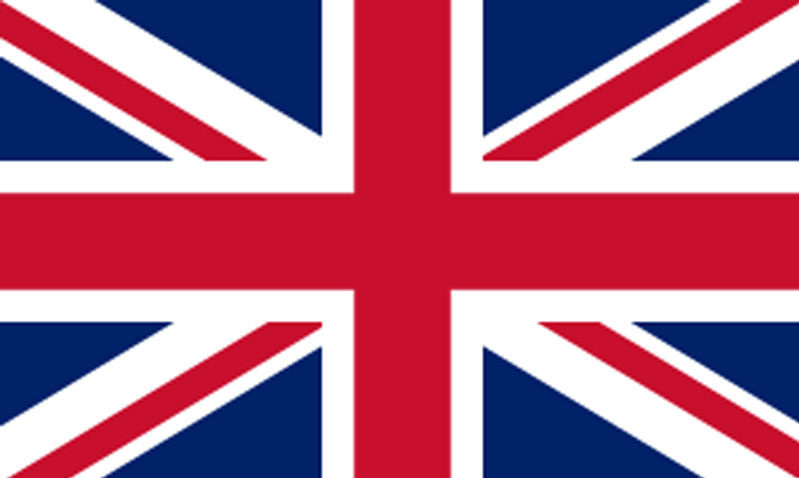 Norman Hunter is gone.
He failed to "bite the legs" of his last opponent, the "Covid-19" that took him away on 17 April 2020.
He who had challenged, fought and 'bitten' opponents during a twenty-year career, most of it spent at Leeds United.
When you think of a footballer totally compromised with the needs of his team it is impossible not to think of him, of Norman 'bite yer legs' Hunter.
For him it was the team that mattered, to make himself completely available to his teammates, to do what his 'master' Don Revie demanded of him in order to win games and trophies and that was to not let the opposing strikers score … one way or another.
So divorced was he from individual logic and personal gain that he even made it clear to the great Brian Clough when the latter, newly arrived as manager at Leeds, took Hunter aside to give him the famous speech.
"Hunter you have a terrible reputation and you are hated by everyone. But you know how to play football and from today things will change because everyone likes to be loved and appreciated" Clough told him emphatically.
"Honestly Mister Clough … I don't give a fuck" was Hunter's unequivocal reply.
Arriving at Leeds aged just 15, Norman Hunter made his first-team debut a month before his 19th birthday.
It is 8 September 1962. Leeds United are in the Second Division
He is attached to the team during an away trip to Swansea.
He thinks it's just a reward for his commitment to the youth team and a chance to get to know the 'big boys'. An hour before the match Don Revie informs him that he will play as a starter, alongside Jack Charlton.
Hunter would never leave the team again and for almost 10 seasons that would be Leeds' central defensive pair.
In the following season Leeds won the coveted return to the First Division and from then on it would be almost twelve memorable years in the history of the Yorkshire club and in the personal history of Norman Hunter.
Years of victories, of trophies won (two championships, one FA Cup, two Fairs Cups, one League Cup) but also of great and bitter disappointments such as the defeats in the finals of two European competitions (the Cup Winners' Cup against AC Milan in 1973 and the Champions' Cup against Bayern in 1975), both undeservedly lost and both with great doubts about the honesty of the referees.
The biggest disappointment for Norman Hunter, however, came on an October evening in 1973.
The game was played at Wembley and the English national team had only one result at their disposal to reach the World Cup finals to be held in West Germany the following summer: to beat Poland.
It was a very strong English national team at that time. Probably even stronger than the one that triumphed less than eight years earlier in the World Cup hosted by the English.
Certainly there is more quality, there is more talent.
In the box there is Tony Currie, the talented and creative Sheffield United half-back, there is Colin Bell of Manchester City and in attack there is Alan 'Sniffer' Clarke, Leeds' bomber and the versatile Mick Channon of Southampton. In the squad there are players like the very young Kevin Keegan, or Hammers director Trevor Brooking or Newcastle bomber Malcolm Macdonald.
Poland is a nation on the rise. The year before it won the gold medal at the Olympic Games in football ahead of nations like the USSR and Hungary.
There are great footballers such as the director Deyna, the two wings Lato and Gadocha and the libero Gorgon. However, perhaps the most important player is missing, Wlodek Lubanski, who seriously injured his knee in the first match.
The match was an authentic siege of the English at the goal of the gigantic Tomaszewsky (called a 'clown' by Brian Clough in the pre-match).
Someone called it the 'Fort Alamo' of football history.
Few times has such a one-sided match been witnessed.
It is played in only one half of the pitch. The Polish one.
England create play and scoring chances again and again.
Triangulations on the ground, shots from outside the box, balls served 'on the run' to the forwards by 'thinking' midfielders like Currie and Bell.
Those who speak of an England side only capable of making crosses for the forwards either haven't seen the game or don't understand anything about football.
Throughout the first half the English tried, but the result was not unlocked.
The 'clown' Tomaszewsky performed at least three miracles on Bell, Clarke and Channon but the score went into the locker room at zero-nil.
In the second half the physiognomy of the game did not change but in the twelfth minute came the episode that would change the face of the match, of World Cup qualification and of Norman Hunter's national team career.
In 1976 he left Leeds United to move to Bristol City and then to Barnsley where he ended his career as a footballer at the age of 38 before embarking on his career as a manager until 1990.
Since 1993, as well as working with Yorkshire's BBC and commentating on his Leeds matches, he has become one of the most popular and sought-after 'after dinner speakers', those famous sports or entertainment personalities who, paid handsomely, make themselves available to those in attendance to tell anecdotes about their careers and answer questions.
… and there are plenty of anecdotes about Norman Hunter …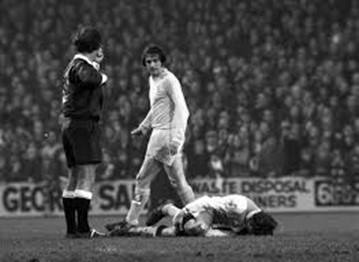 ANECDOTES AND TRIVIA
Just arrived at Leeds as a 15-year-old Norman is practically all skin and bones. He already has a very polished left foot and already plays with a lot of courage. But with that physique he certainly cannot compete with stronger, more powerful peers. He is immediately put on Don Revie's famous diet: raw eggs and sherry.
Within a couple of months Hunter's physique literally 'blossomed' and he was now able to cope with matches and training without 'the danger of him breaking in two every time' as Don Revie said of him at the time.
"Definitely the cure worked" Hunter admitted several years later, "Even though in the first few weeks I almost always ended up throwing up everything!"
The nickname "Bites yer legs" was born on 6 May 1972. Shortly before the start of the FA CUP final between Arsenal and Leeds United during a BBC overview of the fans, a sign with the words 'Norman bites yer legs' was noticed during the broadcast by Brian Clough, guest commentator, and would become associated with the figure of Norman Hunter for the rest of his career.
Also in 1972, exactly on 27 May, the Inter-British Tournament was played at Hampden Park. Opposite were the 'Auld-enemies' of Scotland and England. Almost 120,000 people are in the stands.
Scotland is in possession of the ball in the English half. Billy Bremner has the ball between his feet and is approaching the penalty area.
Out of the English defence comes Norman Hunter with vehemence. His tackle literally makes the little Scottish midfielder 'fly'.
Bremner, on the ground in pain, turns to his Leeds United teammate.
"Norm, what the fuck are you doing? You want to break my leg ?" shouts Bremner at him, not exactly thrilled with his teammate's intervention.
"Ah sorry Billy. I mistook you for Hartford" (the other Scottish half-back on the pitch that day).
This Hunter's 'justification' …
In 1974 Norman Hunter was voted 'Best Footballer of the Year' by his fellow footballers, proving his prowess and how right he was in his ongoing diatribe with Don Revie, who practically said to him before every match, "You Norman must win the ball and then pass it to someone who can play it", which infuriated Hunter terribly, who replied, "Boss, I CAN play the fucking ball!"
Confirming this is team-mate Eddie Gray who acknowledged several times that Norman Hunter 'was one of the most skilful pass defenders I have ever seen. With his left he could pick out one of the forwards even forty yards away'.
One of Hunter's historical 'enemies' was the Chelsea centre forward Peter Osgood, a decidedly tough and 'physical' guy with whom Hunter often had violent confrontations. During a Chelsea-Leeds match at Stamford Bridge in 1970 where the two were going at each other hard, as Terry Cooper scored for Leeds and taking advantage of the ensuing celebrations Hunter decided to settle things with Osgood, grabbing him by his famous 'sideburns' and vehemently throwing them at him for several seconds!
There are many who think that Norman Hunter's reputation as a 'tough guy' also had an important influence on several referees. Indeed, the number of yellow cards and ejections in his career are a derisory number compared to his style of play even though, as Hunter himself always admitted, 'in those days to get ejected you had to kill your opponent!
One of the most famous episodes involving Hunter concerns the actual boxing match played between Hunter himself and Francis Lee at the Baseball Ground during a Derby County-Leeds match in 1975.
On that occasion, too, the heaviest disqualification fell to Francis Lee … who, if nothing else, proved to be a very tough nut to crack for Norman!
Norman Hunter would be part of the England national team's squad for both the 1966 World Cup at home and the Mexico World Cup four years later.
In these two appearances he played a total of … 39 minutes!
Those were in England's last game at Mexico 70 and lost to West Germany in the quarter-finals when he entered with nine minutes to go in regulation time, just in time to see Uwe Seeler score the equalising goal that would force the teams into extra time where a Gerd Muller goal would take the Germans to the historic semi-final against Italy in the Azteca.
There is no one who does not witness Norman Hunter's extreme kindness, helpfulness and humility outside the playing field.
There are many who, having met him off the field, were astonished that this was 'the same' Norman Hunter whose exploits they had heard of not always flattering on a playing field.
"There were times where I was ashamed of myself for what I had done on the field. I told myself that it could not have been me who had behaved like that. Yet on the field it happened to me. The excitement, the desire to win and to help my teammates … I can't give myself any other explanation" Hunter himself always recalled with some embarrassment.
Norman Hunter has always candidly admitted that he NEVER wanted to leave Leeds United. So much so that in the summer of 1976 he asked Jimmy Armfield, the Leeds manager, for a two-year contract. At almost 33, it would have been his last professional contract and would have allowed him to end his career at his beloved Leeds. "I'm willing to play with the Reserves team" Hunter told his manager "I won't cause you any problems and if you need me in the first team I'll be ready" was Hunter's request.
There was nothing to be done. Armfield refused and Hunter was forced to accept a transfer to Bristol City.
… where he played for three seasons at an excellent level.
When asked who was the strongest footballer with whom Hunter shared a shirt the choice fell to Johnny Giles, the Irish Leeds United half-back. "A fantastic player. One of the most complete players I have ever seen on a football pitch. Technique of the highest level and a fantastic character. A true leader and an exemplary professional."
Strongest opponent? "Jimmy Greaves, without a shadow of a doubt!" is Norman Hunter's reply. "You could cancel him out for 89 minutes and 59 seconds. Then you'd get distracted for a second and … the ball was in the back of the net!"
Finally the tribute to his great Boss, Don Revie, a somewhat controversial figure in the history of English football but who was able to build something special at Leeds.
"I was 17 years old and the manager there at Leeds at the time (Jack Taylor) didn't have great faith in my ability. He decided to extend my contract by six months but I was very clear that I didn't fit into his plans and I was on the verge of going back to my Newcastle. Then, in March 1961, he was sacked and Don Revie came in. Six months later I was making my first team debut."
"What Revie was able to create at Leeds is very difficult to explain to anyone who hasn't lived through that period. He had built a cohesive and close-knit group of players, on and off the pitch. Going to training was a pleasure. Hard work, but lots of laughter and jokes in a group of players ready to make any sacrifice for him and his teammates."
Brian Clough and his fateful '44 days'. "He came in with too many preconceptions. He never gave us a real chance to show him who we really were and neither did he give himself a chance to make himself known. It would have been enough for him to say, 'OK guys. Until today it has gone a certain way. But now I'm here with you, let's wipe the slate clean and start from scratch'." He didn't and things went the way everyone knows."
Leeds is a place where Norman Hunter will be remembered forever for what he gave to the Whites' cause and what he represented to the club and to all the fans.
In the West Stand at Elland Road there has already been the "Norman Hunter suite" for a few years and we are sure that very soon the people of Leeds and the club of President Andrea Radrizzani will know how to properly remember this great champion with something even more important.
Just a few months ago there was an interview in which he stated that one of his great wishes before leaving this earth was to see Leeds back in the Premier.
He didn't make it … but Leeds United are now back where they deserve … to stay there for a long time.