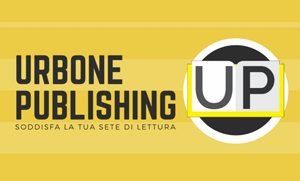 JOSE LUIS 'EL GARRAFA' SANCHEZ: The tragic death of a great number 10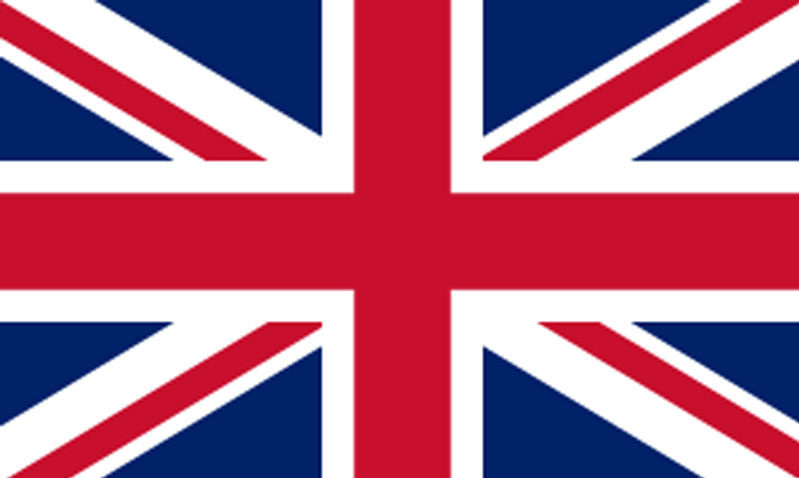 "Everyone asks me why I don't take better care of my physique, why I don't lose a few kilos and put on some extra muscle.
Simple.
Because I play football and to play football what I need are feet and head.
Not a sculpted 'six-pack' on my abdomen.
Everyone asks me why I have never been interested in playing in big clubs to win trophies and maybe earn a lot more money.
Simple.
Because I am happy with my family and among my people.
Everyone asks me why I don't run more, why I don't help out in defence or chase opponents.
Simple.
There are already other teammates of mine who have to do this … also because they wouldn't know how to do anything else.
I, on the other hand, have to put my team-mates in front of goal, I have to create chances, I have to conserve energy for when I get the ball between my feet … also because I wouldn't know how to do anything else.
Everyone asks me why I struggle so much to pass the ball to my team-mates.
Simple.
Because I'm scared shitless that they won't give it back to me!
Football is a GAME and I love PLAYING it.
There are so many of my colleagues who go out onto the pitch tense, nervous and thinking too much before a game and so they miss out on all the pleasure, the joy.
A game you don't have to "think it"
You have to 'play it'.
I don't think about anything.
I only count the minutes until I go out onto the field because that's where I'm really happy.
I told my father this when I tore ligaments in my knee at the beginning of my career at LAFERRERE.
When I came back I was no longer the same.
I had lost my burning sprint, the one that together with my dribbling allowed me to jump over opponents with ease.
"Luis," my old man told me, "without your sprint you will never get where you were destined … to the top of Argentine football. Maybe you'd better give it all up …
"Pa, there are only two things I just can't quit doing: playing football and racing my motorbike".
My father was right though. I wasn't the same as before.
Until then I played as a '9', as a centre forward, and I really scored a lot of goals.
There was only one thing left to do; move back a few dozen metres, play as a '10' and instead of scoring goals myself, make sure I sent my teammates into the net.
My father.
I was in Uruguay when he became seriously ill.
I was playing in the premier league and making more money than I could spend!
But my old man wasn't well and I just couldn't stay away from him and my loved ones.
That was when I was needed in person and not just the money I sent them.
I went back to Argentina, to BANFIELD, and it was the best choice of my career!
Five wonderful years.
… even though sometimes I would have happily throttled Mr Falcioni!
At the "Taladro" I had so much affection.
I'll always carry in my heart my team-mates, the fans and all the wonderful memories.
However, at 31 years old, I knew that for me there would be less and less space in the first team and I just can't stand being on the bench.
I feel sick as a dog watching others play.
I could have still played in Serie B … but the idea of returning to 'my' Deportivo Laferrere was too attractive!
And who cares if we're in the C League!
The pitch is the same size, there are always two goals and we always play in 11!
El 'Garrafa' returns to his club where it all began 12 years earlier.
He is happy … almost as happy as the fans are to re-embrace their beloved prodigal son.
After all, he is still only 31 years old and there are many 'canios' to pull, many 'rabonas' and 'gambetas' to entertain and amuse the fans.
All this, however, does not matter to fate.
His motorbike and his love of speed betray him.
On his way to training, he is still a few hundred metres from home.
He greets a friend at the side of the road and then rear-ends the motorbike.
He loses control and his head crashes into a roadside light pole.
He is without a helmet.
He never wears one.
It is 8 January 2006 when 'El Garrafa', after a day of agony, dies.
His mother still remembers how many times she begged him to go slowly, not to risk it like that.
"Mami, we all have our destiny written".
That was how Jose Luis Sanchez was. He lived on the edge, on and off the playing field.
"The bike is no different from what happens on the field" he was often fond of repeating "you know that sooner or later the killer entrance can come that breaks your career … so what do you do ? Don't play?
José Luis Sanchez, known as "El Garrafa" so called because his father's job was to supply the poor barrio of La Tablada in Buenos Aires with liquid gas cylinders (called "garrafas"), was born in Buenos Aires on 26 May 1974.
His talent from an early age is evident to all.
Technique, speed and excellent ball control.
He plays as a centre forward and scores tons of goals in the youth teams.
His first team debut for Deportivo Laferrere was in a derby against Almirante Brown … at left-back!
"The two left-backs in the squad were both injured and I was the only left-back left available!"
Jose Luis struggled to adapt to the role. "I remember a couple of times I dribbled inside our penalty area … my teammates almost beat me!"
After this encounter, however, two things are extremely clear; the first is that 'El Garrafa' is more than worthy of playing in the first team and the second is that only a madman could make him play left-back.
A few months later, however, fate presented him with his first major 'bill'; ruptured cruciate ligaments in his knee.
He remained in the pits for almost a year and when he came back, apart from an obvious fear in contrasts, one thing was obvious to everyone: El Garrafa had lost a good part of his incredible speed.
He can no longer play as a centre forward, but even though his sprinting is no longer what it used to be, his technique has remained the same, his ability to invent prodigious plays also.
He moves his position back a few metres and becomes an 'enganche', the classic number 10.
He is still the strongest player in the Argentine C series.
His character is as fiery on the pitch as he is witty, Gascon and cheerful off it.
In 1997 he moved to Porvenir, a team still in the C series but with higher ambitions than his Laferrere.
With 'El Garrafa' in the director's box, promotion to Serie B arrived immediately.
Jose Luis is the authentic and undisputed star of that season, with his goals and above all his assists.
At that time, Porvenir played a friendly against the Argentine national team, which was preparing for the World Cup in France.
The ideal match for Jose Luis Sanchez to showcase his talents.
At one point Porvenir even found themselves ahead 3:1 when it became clear to Coach Calabria's boys to slow down a little so as not to expose the Argentine national team to a disgrace.
El Garrafa takes the advice literally.
He is given the ball and literally starts 'dancing' with it between his feet, repeatedly dribbling past 'El Cholo' Simeone and 'El Muneco' Gallardo, Argentina's two centre-backs of the day (and now very successful coaches of Atletico Madrid and River Plate respectively).
At one point a very surprised Gallardo asks 'but who the hell is that old guy? He's driving us crazy!"… that 'old guy' is José Luis Sanchez, 25 years old, but with an incipient baldness that makes him look much older!
El Garrafa stays another season in Gerli's team but by now his exploits are the talk of the town, in Argentina and beyond.
The most tempting offer comes from Uruguay and an excellent First Division team like Bella Vista. Sanchez's impact is extraordinary; the club qualifies for the Copa Libertadores but Jose Luis will not play a single match; his father is seriously ill and he wants to be by his side.
The Uruguayan club does not take it well.
No support, neither moral nor financial.
El Garrafa stays away from the playing fields for 7 long months and when his beloved father dies, he seriously thinks about leaving football.
At that point came the call from Oscar Cachin Blanco, coach of Banfield at that time in the Second Division.
'No one would have given a pesos for Sanchez,' recalls the Banfield coach, 'he had put on a lot of weight and recent events had scarred him a lot.
But as is often the case, football managed to restore his cheerfulness and love for the ball.
'El Taladro' (the drill, that's his Banfield nickname) immediately won promotion and once again 'El Garrafa' was the real star.
For the Banfield people he becomes an absolute idol.
His name finally enters among the greats of Argentine football and some of his plays recall two of the greatest '10s' of all time; Ricardo Bochini and Diego Armando Maradona.
"He was a true artist," recalls Mister Blanco, "and artists should be left free to create.
In the decisive match for promotion to the First Division, he played the game of his life.
There is no way to get the ball out of his hands.
'It is impossible to play better than that in a football match,' the Banfield fans present that day still remember.
Even in that match (the video document exists) he held the ball between his feet for 18 consecutive seconds before offering the assist for the second and decisive goal.
Finally in 2001, at 28 years of age, he finally made his debut in the Argentine First Division.
… and his playing style would not change one iota.
Not even in 2003 with the arrival of new coach Julio Cesar Falcioni, who demanded more application and tactical rigour from him.
Obviously the relationship between the two was far from idyllic and 'El Garrafa' often had to sit on the bench, except when he entered the field in the second half and often changed the face of the match.
In his last year at Banfield, however, Sanchez was increasingly on the fringes of the starting team. In the days leading up to the 'Clasico del Sur' against Lanus' bitter rivals 'El Garrafa', passing in front of Falcioni's office, he threw two violent punches at the door, shouting 'when are you going to let me play, you son of a bitch?
Only that the door opens, Falcioni comes out and with a seraphic manner replies "Never again gordo … never again".
The following Sunday, however, with Lanus leading by one goal to nil twenty minutes from the end, Falcioni went back on his word … he fielded Sanchez and Banfield won 2-1!
Finally, perhaps the most significant anecdote to define El Garrafa.
Shortly before his transfer to Uruguay came the call from none other than Boca Juniors. The coach was Carlos Bilardo, world champion with Argentina in 1986 and known for his severity and sense of discipline.
Many people tell him wonders about this boy and Bilardo decides to take a closer look at him and summons him for a meeting and training session with the first team.
Bilardo is in his car on his way to the training session where he is scheduled to meet Sanchez.
While on the ring road he sees himself being overtaken at double speed by a motorbike.
He is only in time to see that the motorcyclist is helmetless, bald and wearing a flashy yellow jacket.
He curses that raving lunatic and then resumes his march towards the Boca headquarters.
When he arrives at the field he is met by an executive and at his side José Luis Sanchez.
Who wears a yellow jacket.
"Kid, did you by any chance come on a motorbike?" asks Bilardo.
"Yes" "El Garrafa" answers him "why do you ask?"
"Simple. Because now you get back on that motorbike and go back to where you came from' Bilardo sentences.
José Luis Sanchez's 'career' at Boca Juniors lasted the better part of a minute.
This was 'El Garrafa' Sanchez.
Take it or leave it.