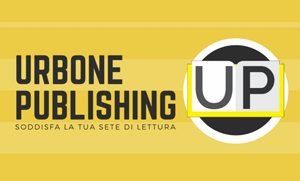 IAN WRIGHT: … when I didn't believe in it anymore …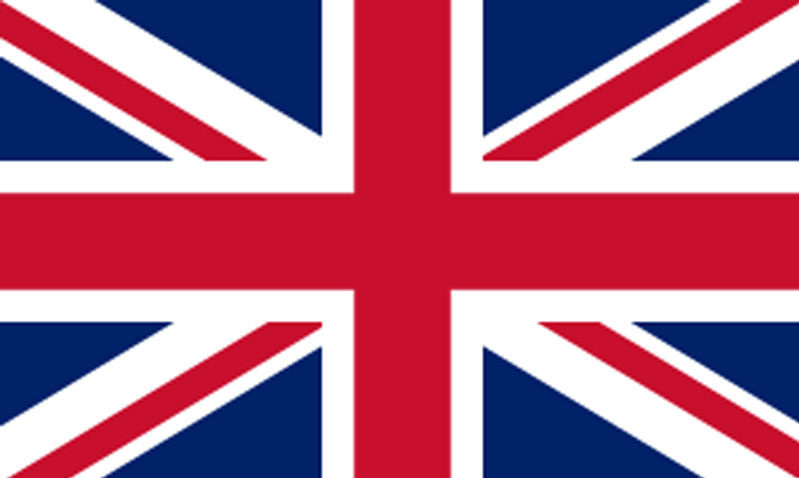 It's his last chance.
He is well aware of that.
At 19 years of age, after almost half spent receiving rejections from all (and there are quite a few) professional teams in and around London these six weeks on trial at Brighton are really the last chance.
To be there, in that city on the coast, a tourist destination coveted by all the English people, he has drained the last of his savings … indeed, he has even had to borrow a few pounds from friends in the neighbourhood where he grew up, Brockley.
Not exactly the most affluent and peaceful place to grow up.
In Brighton it's the last throw of the dice.
Should it go wrong again this time, the only alternative will be to look for a 'serious' job with which to give his family a future … a future at least better than the one his father had given him.
Maybe it is because of the desperation of playing his last chance in professional football, maybe it is because of his undisputed qualities as a footballer, but the fact remains that the audition is going great.
He is playing well and scoring goals, lots of goals.
And not only in games with the junior team or the reserve team but also against the first team.
Even Steve Foster, the mighty central defender and captain of the 'Seagulls' has complimented him more than once.
Instead, a rejection arrived, the umpteenth.
They won't even say it to his face, but they will get it from his friend and coach of the amateur team he is playing for at the time.
His name is Tony Davis and the team is Ten-Em-Bee.
This time it is really over for IAN WRIGHT.
One cannot go on living on dreams and feeding on illusions.
Ian returns to London.
He seems to have lost his bearings.
This latest disappointment has left its mark, more than all the others.
He even ends up in jail.
He has a car, but no licence and no insurance and there are many unpaid fines.
It will be the most terrible fortnight of his life.
When he gets out he realises that "either he drowns or learns to swim".
Ian, fortunately, chooses the second path.
He finds a job.
He puts his heart and soul into it even though he is only a worker in a food company. But here he finds the serenity he had sought, without ever succeeding, for more than twenty years of his life.
He has a regular salary and the football is semi-professional Sunday morning football.
It's a good team, Greenwich Borough, and those extra pounds coming into his pockets from the club are all the fat for Ian.
Not least because in the meantime the family has expanded.
He adopted little Shaun and then Bradley arrived too.
At almost 22, Ian Wright has found his balance and inner peace.
The one he never had in a childhood of renunciations, conditioned by a father who left when he was still a child, leaving his mother to look after him, his brother Maurice and little sister Dionne.
Then came the beatings and abuse from a godfather by whom he was never accepted and an adolescence on the threshold of misery.
All over, all behind him at last.
Even the dream of being a professional footballer is now permanently tucked away at the bottom of a drawer.
One can see that it was not meant to be, despite the fact that Ian Wright's talents seemed so obvious to everyone who saw him in action on a football pitch.
Ian Wright is so happy that when Crystal Palace invites him to a two-week audition he has not a doubt in the world: his is a 'NO', clear, round and unequivocal.
Palace's determination is great, but so is Wright's decision to refuse the offer.
He is happy with the life he leads and then two weeks? How to justify it in the company? The idea of taking even a small risk of losing his job terrifies Ian Wright.
"Ian, do you really want to grow old forever regretting this opportunity ?"
These are the words of his friend Tony Davis.
Wright falters.
It is Tony himself who goes to reassure the owners of the company where Wright works and obtains a leave of absence for him for those two weeks.
Ian Wright approaches the audition with a completely different spirit from the past.
The approach is no longer 'I can't pass up this opportunity' but the much more pragmatic 'Whatever. I don't give a fuck."
That will probably be the deciding factor.
Wright plays without any pressure, thinking only and exclusively about what he can do.
And on a football pitch he can do pretty much anything. Especially scoring goals.
At the end of two weeks Steve Coppel, former Manchester United and national team great and now manager of the London 'Eagles', offers him a professional contract.
It is only three months.
But for Ian Wright they are a lifetime.
The dream has come true.
At almost 22 years of age.
When by now you think that the games are played and that the paths you will take in life are largely already marked out.
The first thing he does is call his mother Nesta.
She is the one who raised him in the midst of so many difficulties.
He, Maurice and little Dionne.
Words few, tears many.
"You did it my son."
"Thank you mum. But now there's so much time to make up for … "
It's 12 May 1990.
Crystal Palace, in their first season in the English top flight after eight long seasons in the cadet league, are in the FA CUP final.
Facing them is Alex Ferguson's Manchester United, who are finally returning to the top flight of English football after years of oblivion.
Almost five years have passed since the day Steve Coppel offered him his first professional contract. In that time, Ian Wright has done what many had predicted since his debut on the Hilly Fields: scored many goals.
Including the 24 goals scored in the previous season, the promotion season.
This first year in the First Division, however, did not go according to Ian's expectations.
Two bad injuries kept him off the pitch for several months.
The last of these about two months earlier, in a league game against Derby County.
A fractured tibia that for the Crystal Palace medical staff meant only one thing: for Ian Wright, playing football would only be talked about the following season.
But an FA CUP final is not just any game.
And for the South London 'Eagles' it is a historic day.
It is in fact the first time in the club's history that the team has reached an FA CUP final.
Ian Wright tries hard to recover, but not even for the last league game, a week before against Manchester City, is he available.
And so when Steve Coppel included him on the bench on that Saturday in May everyone thought it was little more than an acknowledgement of what the Brockley striker had done over the past five seasons.
It will be one of the most spectacular and exciting finals in the history of this glorious event.
Palace defender Gary O'Reilly put the Eagles ahead but the Red Devils' reaction was vehement. First captain Bryan Robson equalized at the end of the first half and then, after about a quarter of an hour in the second half, Mark Hughes put his team ahead. There was less than half an hour to go.
Steve Coppel does not linger any longer.
He takes off a midfielder, Phil Barber, and throws in Ian Wright.
Wright's impact will be devastating.
A couple of minutes after his entry he receives the ball in the Manchester United three-quarter.
He accelerated, leaving Mike Phelan on the spot and then skipped past Gary Pallister with a feint before putting the ball into the net, putting it behind Jim Leighton, Manchester United's Scottish goalkeeper.
The goal allowed Palace to go into extra time.
Not even two minutes had elapsed when John Salako, the lanky winger for the London red-blues, went down and put an inviting ball in at the second post.
Wright pounced on the ball and, with an acrobatic split, sent it into the back of the net.
The Palace people exploded with joy.
It would be the first trophy in the history of the small, much-loved Selhurst Park club.
Mark Hughes, however, had very different intentions.
Seven minutes from the end it was he who scored the final three-on-three that would send the match to the rerun.
This time the game will be very different and a goal from full-back Lee Martin will be enough to decide the match.
Ian Wright will stay another season at Palace.
It will be a season to remember.
A third place finish in the league table, the best result in the Club's history and a trophy, albeit a minor one, such as the Full Members Cup, to finally be put in the trophy cabinet.
Ian Wright will once again be the team's top scorer.
Twenty-five goals including fifteen in the league.
But at almost 28 years old, there is a need for new challenges, new stimuli and to 'prove himself' in greater realities.
It is only a matter of time before a big club gets hold of Wright's badge. The most decisive of them all is George Graham, Arsenal's manager, who puts up £2.5 million (a record in the Gunners' history) to secure his services.
It will be money best spent by the Scottish manager who will build a winning cycle with Ian Wright at the centre of attack. Wright will be able to confirm himself as the club's top scorer for six consecutive seasons, becoming an absolute idol of the Highbury people.
At 35, he will leave the Gunners when it is clear that his best days are behind him.
After a decent spell at West Ham came less happy seasons culminating with an unhappy period at Celtic in Glasgow.
In 2000, after helping Burnley return to Division One, Wright decided to hang up his boots. He became an excellent television commentator, brilliant, shrewd and always very critical of his 'fellow' strikers.
ANECDOTES AND CURIOSITIES
With his father going 'AWOL' when Wright was only six years old, Wright's childhood is anything but simple. His mother's new partner is no good and the abuse that Ian and his brother Maurice have to endure is often cruel and unjustified.
Wright himself recalls that one of the godfather's favourite 'amusements' was on Saturday evenings at the time of 'Match of the day', the very popular football programme showing league highlights and eagerly awaited by the two football 'sick' brothers.
With the TV on, the godfather forced them to turn away from the TV, letting them hear the commentary but preventing Ian and his brother from seeing the pictures.
Ian says even his desperate and copious tears could not move his godfather while his brother Maurice tried in vain to console him.
"For years when I would hear the theme song of 'Match of the day' I would get a great pang in my chest with the memory going back to those terrible days," the former Palace and Arsenal bomber still recounts.
In Wright's childhood, however, there was one special person.
A primary school teacher who took care of him like a father.
"I was really a difficult child," Wright recalls.
"It wasn't that I didn't understand things or struggled to learn. It was simply that I couldn't sit still for more than five minutes … which more or less was my maximum concentration period. I almost always ended up being expelled from class. It was there that on the fourth or fifth time he saw me in the hallway Mr. Sydney Pigden took care of me. He taught me everything. Not just didactics, but how to control myself, how to channel my anger and how to count to ten before I exploded as I usually did. He even entrusted me with important school responsibilities. He also acted as my coach, teaching me so many things that I carried with me for the rest of my career".
"Don't always kick powerfully. Look at where the goalkeeper is positioned and then put it gently where you know it can't go" was one of his many valuable pieces of advice.
He was the first person who saw things in me that even I didn't know I had.
A few years ago a BBC report tracing Ian Wright's career managed to capture this.
"One day Mr Pigden called me. I had just made my debut with the England national team. He told me that this had made him proud like nothing else in his life. He had been an airline pilot during the Second World War. Yet I was the thing that made him most proud …' is Wright's moving recollection.
The greatest friend in football for Ian Wright was David Rocastle.
Having both grown up at Brockley they were practically always together.
'Rocky was like a second brother to me,' recalls Wright.
Despite the four-year age difference the bond between the two was very solid.
"David kept telling me it was impossible for me not to play in the pros," says Wright.
"I play against the strongest youth teams in the country but I haven't seen someone as strong as you yet," Rocastle kept repeating to his friend.
"Don't give up Ian, sooner or later you'll make it too, I'm sure."
They even managed to play a season together at Arsenal, the 1991-92 season which was the first with the Gunners for Wright but the last for Rocastle who, due to a bad knee, was now deemed unplayable by George Graham.
"It was awful to see him move to Leeds. He loved Arsenal and everyone at Arsenal loved him. I thought I'd be playing with him for the rest of my career,' Wright recounts of his relationship with 'Rocky'.
The death of David Rocastle at the age of just 33 from cancer still remains one of the saddest days in Ian Wright's life.
Finally, the memory of the day of the FA CUP final, the day that definitively consecrated him to the attention of the public and insiders.
'Until a few days before the match it seemed impossible for me to recover. Steve Coppel, whose presence and teachings were decisive for the rest of my career, didn't want to give up … as I didn't intend to!
On the Wednesday before the final, a friendly behind closed doors against an amateur team was organised. I remember that my teammates played on tiptoe, so much was the fear of getting injured before such an important match … while I played like a madman to show that I was in condition to be at least on the bench!
On the day of the final, after Manchester's winning goal, Coppel told me to get ready to go on the pitch. There were just over twenty minutes to go. More or less the minutes I had in my legs. When I went in I kept telling myself one thing: Ian, as soon as you have the ball you shoot at goal. No matter where you are. Just shoot. It will make it clear that you are not there to make a presence but to make your mark.
And here comes the first ball. I am 30 metres from the goal. I speed up, avoid the recovery of Mike Phelan, the United full-back. Gary Pallister tackles me but he's too hasty! I make a feint and return on my right foot, my favourite. I look at the door. It looks huge to me while Jim Leighton, Manchester United's Scottish goalkeeper, looks tiny.
Pitch it "around" Ian. No force, just precision. When the ball went in I felt like I was going crazy. An adrenaline rush like that I've never felt in my life. I had scored the most important goal of my career, in the most prestigious game and stadium.
… and I'd scored like Mr Pigden had taught me …