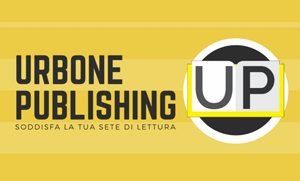 OMAR CORBATTA: A genius and his demon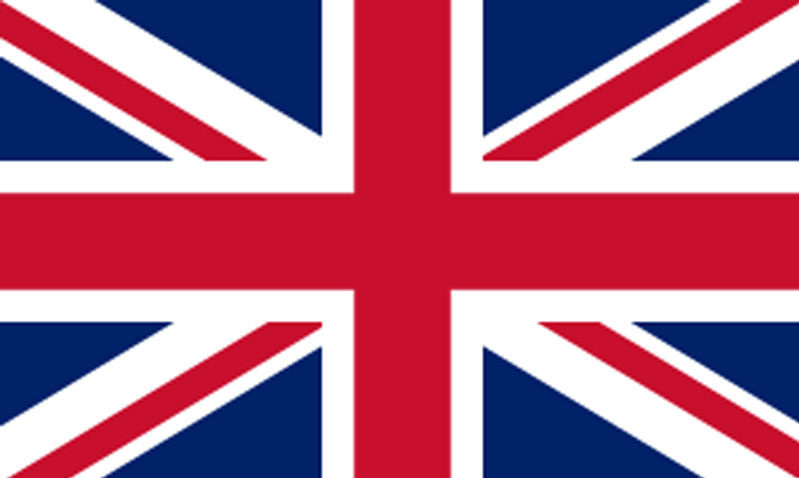 I threw myself away … I know.
I thought the glory days would last forever.
But it didn't.
It couldn't be like that.
If you have never had anything when fame and money come along you can completely lose control, measure and sense of reality.
And that is what happened to me.
I am illiterate and that is my greatest shame.
I can't bear for people to know it.
That is why you will never see me around without a book or a newspaper in my pocket … even though I don't know what to do with it.
I am ashamed as a dog, but in my house there were many of us and the problem was getting bread … not books.
I am ashamed of this even more than of the other 'thing' … of my boundless alcoholism that led me to be what I am now.
A terminally ill man with throat cancer that my excesses caused.
I played for Racing Club, the best team in the world.
I was playing in the national team and what a national team! With me were Sivori, Maschio, Angelillo … we could and should have done so much more.
At Racing the people loved me.
I had so much fun at that time.
I played with number 7, I was always close to the touchline and when the ball came into my area no one could take it away from me.
It is said that back then many fans from Independiente, our great rivals, also came to the stadium to watch me play.
In our part of the world it's not common …
I would have stayed at Racing all my life but in football money counts, for clubs and for players.
So they sold me to Boca for a lot of money.
But I was already thinking more about drinking than playing.
I didn't leave a great memory at the 'Xeneises' but my life was already falling apart.
I was already on my second marriage.
The first one had already foundered.
I married a prostitute that my teammates introduced me to.
I'd never been with a woman before…
I fell in love with her, although I didn't even know what that meant.
We stayed together for a few years and it seemed that, although everyone called me crazy when I married her, things worked out.
Then she left and took everything with her.
Well, there was always the bottle.
I married four times and each time I was left with no wife and less and less money.
At Racing they didn't forget about me and gave me a hand, I have two rooms to live in, a bathroom and a bed to sleep in.
Now I'm here fighting against this tumour knowing that in the end it will win the game.
Too bad … I thought the glory days would last forever …
In Argentina, when talking about number 7, the first name that is mentioned is his: Oreste Omar Corbatta.
In the Racing Club of Avellaneda, his name is a legend, the kind to be passed down in stories from generation to generation.
'El Arlequin' 'El Garrincha argentino' 'El Loco' 'El dueno de la raya' … are just some of his nicknames.
What is certain is that the abused 'genius and unruliness' reached a hitherto unknown level with him.
Corbatta was born in 1936 in Daireaux in the province of Buenos Aires.
He spent his youth years at Estudiantes but it was Racing who gave him the chance to make his first-team debut. (Also because at Estudiantes it seems he stole his teammates' boots to get a few pesos out of them…)
Debut at 19.
But Corbatta was an idol even before his debut.
In a pre-season friendly against Quilmes, the Racing stadium filled up.
Certainly not because of the transcendence of the match.
But because everyone wants to see him, 'El Loco', about whom wonders are already being told.
And on that day, Corbatta doesn't even play …
Within two years he is already an immovable starter for the Argentine national team.
He was also in the attacking line of the 'Carasucias' (known here by us as 'the angels with a dirty face') with Sivori, Maschio and Angelillo that destroyed Brazil in the 1957 South American Championship final.
It was a pity, however, that only a year later, at the World Cup in Sweden, the young Pelé's Brazil won the World Cup, while Argentina went out in a disgraceful manner in the first round … and the only one to save himself from that expedition was Corbatta himself, who scored three goals in three games.
During that World Cup one of the many anecdotes of his incredible and alas short life.
Amedeo Carrizo, the legendary Argentine goalkeeper of River Plate, was also part of the expedition.
Corbatta had already built a reputation as an infallible penalty taker, but Carrizo, who was just as good at saving penalties, challenged him to a singular duel; 50 penalty kicks taken by Corbatta.
Carrizo wins the challenge if he saves at least 10, otherwise Corbatta wins.
The news of the challenge makes the rounds among insiders and fans.
At the end of training there are more people watching the challenge between the two than in a normal Swedish league match.
Corbatta scores 49 times.
With the 50th penalty he hits the post.
"The secret? I always stand to the side of the ball, never in front of it. And I look the goalkeeper in the eye. Never the goal or the corner where I want to shoot. All I have to do is hint at a movement … and I shoot."
The year before, during a friendly in Uruguay, he literally drove Uruguayan full-back Pepe Sasia crazy, who couldn't even get close to him, always dribbling past him with derisory ease.
One of Sasia's team-mates took his side, who, from behind, delivered a tremendous kick to Corbatta.
While the Argentine No. 7 was still on the ground, Sasia realised that this would probably be the only time in the whole match that he could get close to Corbatta… he pretended to help him up and then gave him a tremendous punch in the face.
From that day on, Corbatta's smile will be two teeth short.
In Racing he is madly loved.
He is forgiven for everything.
He practically never trains.
And his personal demon, alcohol, starts to become more and more cumbersome.
Sometimes they pick him up directly at home. They know that if half an hour before the match he still hasn't turned up, someone will have to go home and pick him up.
Before a very important league match against Estudiantes Corbatta arrives at the stadium completely drunk.
Three buckets of cold water apparently achieve nothing.
But it is too strong to leave him out.
While the manager gives the final pre-match instructions Corbatta dozes on the masseur's couch.
The only words he manages to say are 'don't pass me the ball I can't see it'.
He will score two goals.
Who knows how many he would have scored if he had seen the ball …
His problem with alcohol gets worse by the day.
They put a guardian angel at his side, on away trips with the team especially.
While he is with him, he does not drink and slowly seems to regain some balance.
But then the bitter surprise: when they leave the hotels where the team stays, they notice that there is always a graveyard of empty beer bottles under the bed.
In 1963 Boca spent 12 million pesos to buy Corbatta.
With that money, that mountain of money, Racing Club expands its stadium and builds a sports complex.
In 3 short years at Boca he played only 18 matches, scoring 7 goals.
3 of them in the same match, at Velez Sarsfield in the Bombonera.
His excesses, however, were getting out of control and Boca was then happy to recoup part of the investment of a few years earlier by selling Corbatta to Independiente Medellin.
Of him, in the four years spent in Colombia, we remember the five goals scored in a league match against Deportes Tolima but also the missed penalty (one of the very few) in a Copa Libertadores match … precisely against 'his' Racing Club.
It was here in Colombia that his personal existence descended into a slope from which 'El Arlequin' would never recover.
With the umpteenth divorce, practically all the little money he had left is gone and alcohol becomes more and more the real master of his life.
On his return to Argentina, there is not exactly a queue of big clubs ready to take on such a talented but difficult player.
He ended his years in the minor teams of the Argentine province where he alternated excellent performances with others that were glaringly insufficient.
One of the anecdotes from that period is very significant. During a match played in the 'cancha' of Ferro, on one of those abulic days when Corbatta was just running around abjectly along the sideline, a photographer approached him, "come on Corbatta, get out there and play, I'll take your picture!
Corbatta looks at him curiously "If you take it, I'll play".
A few seconds later, Omar Oreste Corbatta was given the ball by a team-mate, dribbled past three opponents and fired a diagonal shot that the opponent's goalkeeper couldn't miss.
At that point, all smug, he turns to the photographer: "So? Did you take the picture?"
"No" is the photographer's disconsolate reply … "you didn't even give me time to insert the film" !!!
Apparently "hijo de la puta madre que te pariò" was the kindest epithet that photographer took that day … with Corbatta who for the rest of the match continued to walk down the right flank without hardly ever touching the ball …
The last days of Corbatta's life were one of misery and alcohol, with Racing granting him a small room in the training centre and giving him a few pesos to help out with the youth sector.
His excesses would give him a tumour in his throat that would take 'El Arlequin' away in December 1991, aged just 55.
Finally, football according to Oreste Omar Corbatta 'do you know why they never manage to take the ball away from me? Simple. Because she and I are in love and she doesn't want to leave me!"