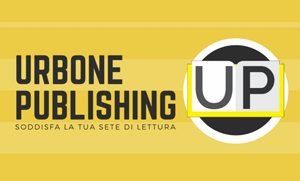 JOHNNY DOYLE: I have lived my dream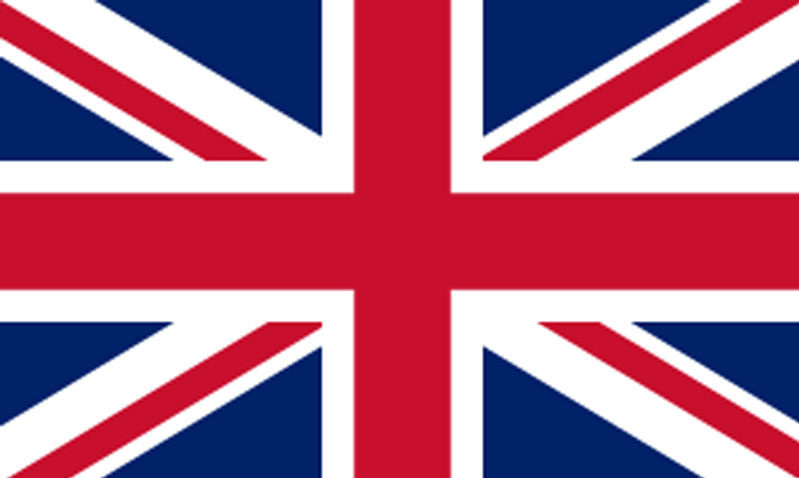 It's May 21th 1979.
A Monday night.
The last game of the championship is being played.
And there couldn't be a more exciting final.
Facing Celtic and Rangers.
Always them. 'The Old Firm' as they say in those parts.
Dundee United and Aberdeen are growing up and preparing to make their way into Scottish football history.
They are the 'New Firm'.
But it is still early days.
At Celtic Park in Glasgow, Billy McNeill's 'Hoops' (in his first season on the Celtic bench) come in just one point ahead of their great rivals in blue shirts.
A draw was enough to return to the top of Scotland and forget the previous unsuccessful season that ended with a modest 5th place.
The double result in favour, however, inhibit legs and hearts of Roy Aitken and his team mates.
Rangers took advantage and after about ten minutes took the lead with a goal by Alex MacDonald.
Throughout the first half Celtic tried their best, buoyed by their own fans, but their territorial dominance did not translate into goals.
The first half ended with Rangers in the lead but it was a few minutes into the second half that the game seemed to take a decisive turn.
There is a clash of play in which MacDonald himself, the goal scorer, is involved. There is a bit of a scramble until MacDonald is hit and ends up lying down.
It was Celtic's right winger Johnny Doyle who hit him.
The referee had no choice but to send him off.
Celtic were left with ten men and now everything became more complicated.
Instead McNeill's men were transformed.
All the fears, insecurities and apprehensions give way to the 'we have nothing left to lose' that so often becomes the turning point in people's lives, not just in sport.
First Aitken and then George McCluskey overturned the result.
Celtic had their hands on the title.
But it wasn't over. The 'Gers' manage to equalise with less than a quarter of an hour to go.
The ghosts came powerfully back into the heads of the Celtic players.
But fate decided otherwise.
Five minutes from the end an unfortunate own goal by Rangers defender Colin Jackson put Celtic back in the lead.
Murdo MacLeod's goal at the end of the period with a great shot into the crossbar from outside the box sealed the victory and the title for Celtic.
"We won the title in 10," chant Celtic fans in the stands.
… despite Johnny Doyle's nonsense, he who loves Celtic so much that he has been walking around with a scarf in the Club's colours on him since childhood … whatever the season.
"When the referee told me I was out I felt I had betrayed everyone. My teammates, the fans, my family … and the memory of my father, who loved Celtic and was gone before he saw me wear this jersey."
It is 19 October 1981.
Almost two and a half years have passed since that evening.
Johnny Doyle has continued to play for Celtic, always doing his duty to the full. Crosses for the strikers, recoveries in defence and even a few goals, which for someone playing on the right wing is part of the job description. Doyle is not a phenomenon, certainly not comparable to the immense Jimmy 'Jinky' Johnstone who made an art of that role.
Celtic fans know that no one can ever be like 'Jinky' and so they generously appreciate what Doyle gives them in every game.
Total, absolute commitment. And that burst of speed that often forces defenders to stop him hard.
Running, dribbling, tackling and 'heart'.
When McNeill arrived at the club he invested £120,000 in a young right winger from Kilmarnock. His name is David Provan.
Little matter. Johnny Doyle is too important to the team.
He moves to the other wing and for him, a natural right winger, the chances of squeezing into the centre to shoot at goal more often than before increase.
In those next two seasons came a Scottish Cup in 1980 and another title in 1981, although Doyle often got the bench or even the stand.
He loves Celtic so much that he will certainly not be the one to cause problems for coach and team-mates.
Johnny Doyle has just bought a new house, in Kilmarnock.
He is in the attic working.
The idea is to turn that attic into his 'trophy room'.
He will not make it in time.
He will die electrocuted on that autumn day.
The Celtic people are stunned.
Johnny was not yet 30 years old and still had so much to give to his beloved Celtic.
He was not just a great footballer.
Johnny was the soul of the dressing room.
Always cheerful, always positive and always absolutely upbeat.
His jokes were proverbial.
He could do impersonations of his teammates, made fun of those with accents other than Glasgow and loved to steal his teammates' car keys by leaving them in unlikely places and forcing them on a sort of treasure hunt.
When he returned to midfield after scoring he would mime a pull on an imaginary cigar and then pretend to nonchalantly shake off the ash.
But his favourite joke was on the 'hated' Rangers.
When he played against them his level of concentration and commitment rose if possible even higher. And with every goal, every win, he would pull out the crucifix he wore around his neck, inviting his opponents to kiss it!
Johnny Doyle was no more.
"One thing I know for certain: that when I finish playing on the wonderful turf of Celtic Park I will be in the 'Jungle' cheering on all those who come after me."
It won't happen unfortunately … but his dream, Johnny Doyle, has lived it.
It is the 15th of May 1982.
Just over six months have passed since Doyle's passing.
This time, too, the last game of the championship is played.
And this time, too, a Celtic victory sanctions another league triumph.
It is a clear three-nil win over St Mirren that leaves Sir Alex Ferguson's Aberdeen two points behind.
There is a lap of honour at the end of the game.
A chorus rises from the 'Jungle' … which then resounds throughout Celtic Park.
"We won the title. We won the title for him. We won the title for Johnny Doyle".
ANECDOTES AND TRIVIA
Johnny Doyle's childhood was certainly not easy.
His father William had a serious accident at work. He was a miner, like many in those parts. He was confined to a wheelchair. His hobby was to follow his son Johnny and dream that one day he could play for his beloved Celtic Football Club.
He left before Johnny fulfilled his and his father's dream.
Doyle began his career at Ayr United where he soon made a name for himself.
Curiously, it was during his time with the 'Honest Men' (the club's nickname) that Doyle's only appearance with the Scottish national team came. It happened on 17 December 1975 in a match against Romania for the 1976 European Championship qualifiers.
The turning point in Doyle's career came in that same year.
In a game against Rangers in which Ayr United triumphed by three goals to nil and Johnny Doyle was a real torment for the defence of the 'Gers' who were so strong that season that they won the 'treble', Championship, Scottish Cup and League Cup.
… apparently that was the first match in which Doyle began his 'show' by running with crucifix in hand for the Rangers players to kiss …
But his performance didn't go unnoticed and in March 1976 Celtic shelled out a whopping £90,000 for Doyle's signing, beating off competition from Aberdeen and Londoners Arsenal, among others.
… Doyle signed for Celtic after serving three weeks' disqualification due to an expulsion he received with his Ayr United side against … Celtic Glasgow!
About the fact that Doyle had a very peculiar 'temper' there is little doubt.
Even before signing for Celtic he had already been sent off the field on four occasions serving long periods of disqualification.
For those who thought that with maturity and the fact that he was playing for a big club Doyle could somehow calm down, there is not only the episode recounted at the beginning.
In August 1977 Celtic faced Ayr United, Doyle's old team.
During a play Doyle committed a hand foul. The referee whistled for a free kick but Doyle continued to play. He tries to put a cross into the middle of the area but instead hits the referee of the match, Mr. Cuthill … who falls to the ground semi-conscious! When he recovers the first thing he does is eject Doyle who first protests his innocence and then storms off the pitch furious with the great Jock Stein who tries, unsuccessfully, to calm him down.
Fortunately, this time the blatant involuntariness of the gesture is acknowledged and Doyle suffers no disqualification.
Among the thirty-six total goals scored by Johnny Doyle for Celtic there is one that stands out in particular.
It is the 5th of March 1980.
Celtic have made it all the way to the quarter-finals of the European Cup.
The draw pitted them against the Real Madrid of Juanito, Santillana, Del Bosque and Stielike. On the bench for the 'merengues' is a young Yugoslav coach: his name is Vujadin Boskov.
At Celtic Park there is not a single free seat.
In a few hours the 67,000 tickets were sold.
The first half ended nil-nil, but in the second half it was striker McCluskey who put the hoops ahead. Buoyed by their wild fans Celtic poured forward.
Fifteen minutes from the end there was yet another run down the right by full-back Sneddon. His cross at the second post flew past McCluskey and Lennox, the two forwards, but in that area was him, Johnny Doyle.
At 173 centimetres he is certainly no giant, nor is he renowned for his aerial skills. But Johnny Doyle jumps higher than Sabido and Stielike and sends the ball into the back of the net.
It ended two-nil to Celtic although a combination of 'stage fright', Real Madrid's strength and some controversial decisions by Hungarian referee Palotai saw the 'Hoops' go down three goals to nil in the return match.
Of Doyle's character we have told you extensively.
The last anecdote concerns his 'black book' where he would mark down all the opponents who gave him special treatment … and with whom he would settle scores at the next opportunity.
Finally, the memory of Davie Provan, his teammate at Celtic.
«I don't know anyone who loved Celtic Football Club like Johnny Doyle. He would have done anything for this Club. It is often said of players who are so in love with their Club that they even play there for free … well, I am personally convinced that Johnny Doyle really would have done that.»